Many commercial candles contain chemicals that can wreak havoc on your hormones. The Healthista team set out this month to find the best natural candles to help you relax and boost your mood
Sometimes the simplest pleasures are the best. A glass of wine, a good book (or Strictly on the telly) and a scented candle burning away your tension with a deliciously relaxing scent. But while this scenario sounds innocuous, you might be unaware of the health risks you're exposing yourself to by lighting any old candle (sensationalist? Us?).
Seriously though, many candle waxes are made using synthetic materials, that fill our rooms with toxic chemicals that are effectively masked with artificial scents.  Chemicals we inhale. Paraffin is a synthetic material most often used in traditional candle waxes and it's derived from petroleum, which is the same material that is extracted to make car fuel – not a particularly relaxing scent itself. Many cosmetics and spa treatments are also created using a smaller percentage of petroleum, which can cause additional side effects. Petroleum can cause skin rashes and act as a film that blocks water and air from the skin. Unfortunately, skin suffocation isn't the only major risk with petroleum exposure. 
chemicals in cheap candles known as xenoestrogens can mimic the effects of the hormone oestrogen in the body when inhaled
These chemicals, known as xenoestrogens are even more detrimental when inhaled because they mimic the effects of the hormone oestrogen in the body and have been associated with birth defects in male foetuses, poor egg quality and early menopause in women and may also be linked to breast cancer and Type-2 diabetes.
Moreover, since many of us like to light our favorite candles at night, this increases the likelihood of inhaling harsh chemicals. The windows are most likely closed to create the warm relaxation haven, which blocks the aromas from circulating.
Now, we aren't asking you to change your relaxation ritual. Many candle brands are becoming aware of the dangers of toxic wax, and are taking appropriate steps in creating high-quality products without these harsh chemicals. Even better, many of the candles we tested also contain specific aromatherapy scents to help soothe your mood. 
Key Essential Oils: Grapefruit, Rhubarb, Tangerine
Benefits: Antidepressant, Stimulant
JanJira's massage oil candle is a must for relaxation this autumn. Not only are the tangerine and grapefruit scents essential in helping you wind down, the wax melts down into a massage oil. Yes, you read that right. Not only can you curl up with you favorite book and bask in the citrus scent, you can then moisturize your skin with the luxurious massage oil. According to the official Janjira website, the candle oil is meant for body oil, moisturiser and facial oil as well. Janjira lists soybean and coconut oils as the main ingredients, as well. No worries about skin rashes here, as both oils act as natural moisturizers to the skin and are perfectly safe to inhale. The best win-win situation for candle fanatics.
Tester's thoughts:
This product is deliciously indulgent. The candle burns for ages and ages and melts into an liquid that can be used as a massage oil. Just a tiny drop goes a long way to massaging an entire body so it's economical as well. The scent was quite sensual and calming for me and the oil left my skin soft and moisturised. It's lasted me three months of burning for about an hour a few times a week.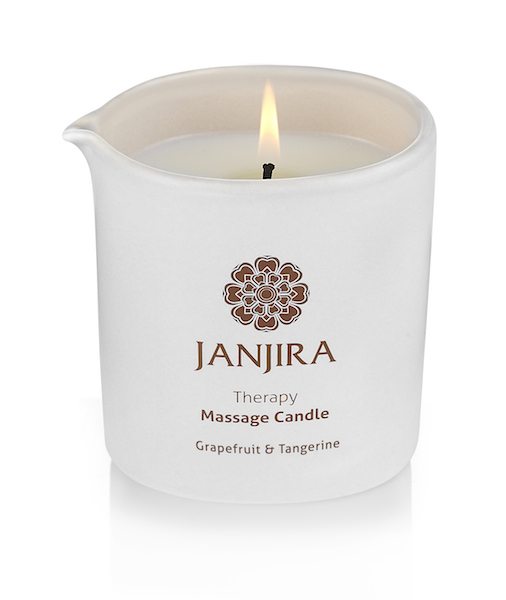 Key Essential Oils: Ylang Ylang, Grapefruit, Lavender
Benefits: Calm your mood,  Energise
Calming ylang ylang, grapefruit and lavender scents help boost your mood in Laila London's Aromatherapy candle made with 100% natural soy wax, and essential oils which help the scent linger around your room for hours after burning. Laila confirms that the natural wax ingredients provide clean air, so there's no worries about inhaling this citrus-scent while you get ready in the morning, or take an evening bath.   
Tester's thoughts:
'When I did smell the scent, I was in heaven. Although the candle boasts an ingredients list including ylang ylang and lavender, it was the grapefruit that really came out in the fragrance of this candle. I love a citrusy smell!  I did find the candle soothing (both the smell and light of a candle in your bedroom does wonders for creating a calming atmosphere) but I'd say that more than that, the fragrance was energising. It perked me up enough in the evening to power through some work and cleaning and was a real mood-booster.'
Key Essential Oils: Sandalwood and Ambergis
Benefits: Helps to destress, Assists with memorization and concentration, key antidepressant
This new range of candles by Parks London will fill your home with the scent. According to Parks, 'the complex, rich and invigorating scents create an unmistakable impression, helping to set a tone of sophistication. Choose Sandalwood & Ambergris, Maple & Bourbon, Baies Exquis, Dark Rose, Oudh Noir, Grand Cru, Feu de Bois or Parks Original, and ease into an evening of fragrant indulgence.'
Tester's Thoughts:
'I liked that the fragrance was subtle. I would describe it as fresh and masculine. This candle would work for people who want a candle for show when others coming over, rather than to create atmosphere or zen. It still had a noticeable fragrance, just lesser. I'm not put off by the naturalness and would buy in future. The product looks like a lot of thought has gone into it, as it is simplistic and sharp. I can understand how the sandalwood helps with concentration as this scent gave a fresh smell leaving the air feeling clear.'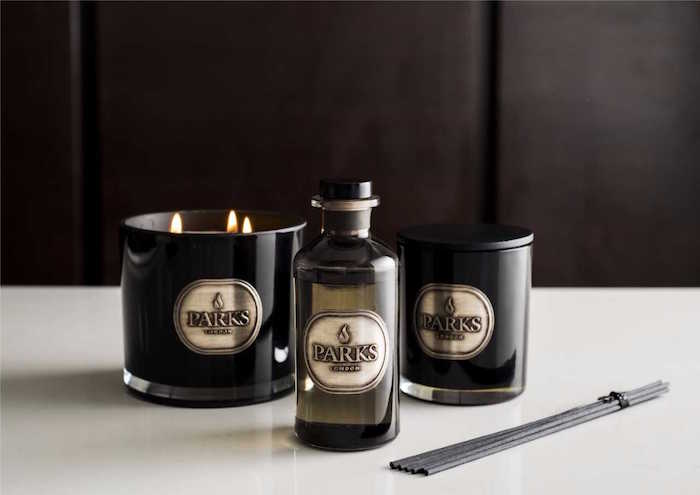 Key Essential Oils: Lavendar, Chamomile, Palmarosa, Ho Wood Ylang Ylang
Benefits: Calm nerves, relieve tension and anxiety
Scentered's 100% sleep well candle is must for those looking for the perfect late night sleep aid. Light while you're in the bath for the ideal zen environment to help you wind down before bed. The wax is made from sustainably sourced natural materials, so there's no guilt while burning this candle.  Lavender is standard for pre-sleep relaxation, but this candle also includes hints of chamomile, palmarosa, ho wood, and ylang ylang to provide a soothing blend of aromas. The 'Sleep Well' line also includes therapy balm to further enhance your relaxation session. 
Tester's Thoughts:
'As someone who finds it difficult to wind down at night, I think I finally found the perfect fix. I am a big proponent of candles as the ultimate relaxation tool, but have recently become attuned to the fact that many of my most loved brands use toxic unnatural chemicals. While burning this candle, I immediately noticed the lavender seep into my room and create the ultimate zen environment. I burned it for roughly an hour before showering and getting into bed. I was far less anxious and stressed than I tend to be at night. I would recommend to people who need a sleep aid, and are particularly fond of lavender as the scent can become a bit overpowering after a while.'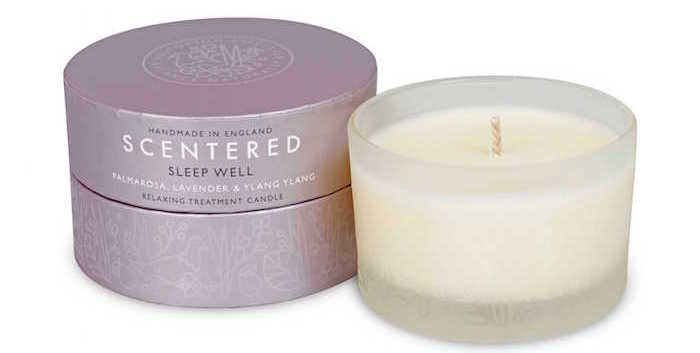 Key Essential Oils: sandalwood, frankincense, cedarwood, neroli
Benefits: Decrease anxiety and nervousness, grounding, tension relieving.
Blend Collective creates a variety of home candles and body products within different categories to help your mood. The new unwinding line was created to help you relax and as its name suggests, unwind, after a particularly busy week. The natural essential oils and non-toxic wax are essential in helping you fully relax. The unwinding range includes a generous blend of sandalwood, frankincense, cedarwood and neroli fragrances.  In particular, frankincense could help with nervousness and promote a calming atmosphere, whereas the cedarwood can help to relieve tension and leave you feeling grounded. Almost like Sunday morning yoga class in a candle.  
Tester's Thoughts:
'I liked the packaging for the candle, both the box and the candle holder itself were stylish but not too bold. Just smelling the candle before burning, the scent seemed quite strong and musky and I wasn't sure if I would like it. After lighting the candle, however, the scent didn't seem so strong and overbearing. It had a more lavender scent during burning, which I loved. I used it in the evening, on a Sunday after a long week, and I found the aroma perfect for unwinding after a stressful week.'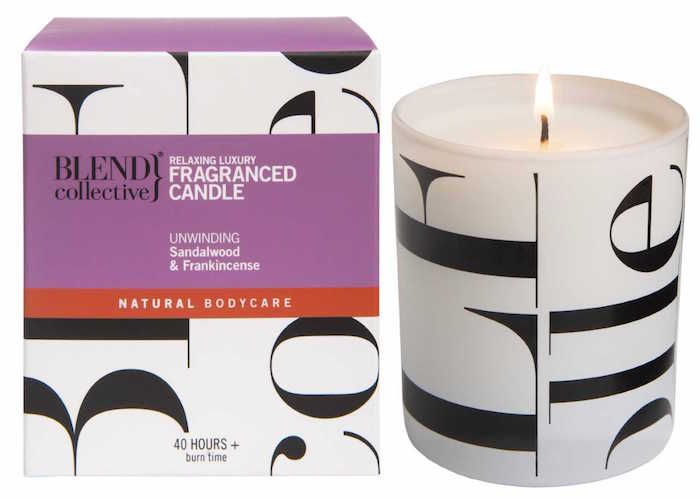 Key Essential Oils: Bergamot, Basil, Thyme, Lavender, Ylang Ylang
Benefits: Relaxing, calming, distressing, aphrodisiac
SUN.DAY of London is the creator of home candles, diffusors and fine mists, perfect for any room in the house. According to the website, the company aims to create products which encompass "the essence of nature" to keep your house smelling great. The candles are created using a mix of coconut wax and GMO-free plant waxes and there is a set of three mini candles which allows you to test the variety of scents available.
Tester's Thoughts:
'As soon as I saw this new London-born candle brand I knew it's a must-have in any style-conscious room. If you love the look of Aesop products you'll probably have eyes for Sun.Day too. The eco-conscious candles are housed in dark glass screw top jars which makes blowing out the flame smoke free and neat so even when it's not burning it looks handsome. It usually takes at least 30-45 minutes to sense the scent of a candle but within 15 minutes I could feel the most beautiful, spa-like aroma drifting around my home.'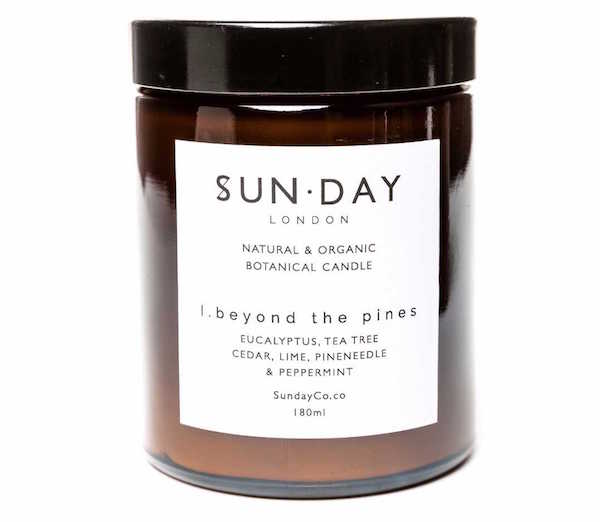 Key Essential Oils: Orange Blossom, Bergamot, Neroli Blossom, White Blooms, White Woods
Benefits: Reduce stress and tension, calming
Rachel Vosper  offers a unique service in which you can send your own vessel, and have it refilled with your favorite fragrance. Mason Jars, empty candle jars, vintage bowls – whatever it may be, the company will fill the jar with your choice of fragrance. On her website, you can choose any of the scents from the sprawling fragrance library where you will find the ideal scent to help you relax. Each wax is created with the finest ingredients, to ensure you are receiving a high-quality product to burn throughout the house.
Tester's Thoughts:
'An elegant brand with products to personify that. The Choisa scent I tried was smooth and calming thanks to a mix of floral and citrus blossoms, perfect if you don't like neither sweet nor smoky scents. This is the perfect blend that gave my room an expensive hotel feel that I loved. And the design of the candle itself I found absolutely gorgeous and super luxe. Plus the beautiful glass jars can be re-used or re-filled using the brilliant refilling service. Perfect for eco lovers.'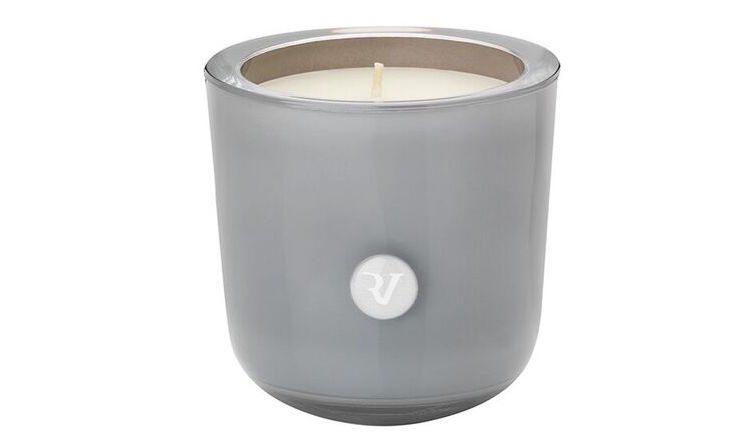 WIN £100 WORTH OF HEALTHY SNACKS

Healthista has teamed up with itsu for a chance to win £100 worth of Asian-inspired healthy snacks 
CLICK HERE  FOR YOUR CHANCE TO WIN
READ MORE:
Could meditation do more HARM than good? These experts think so
10 ways to relax after work without alcohol or food
5 minute relaxation exercise to calm you down FAST
Lose 12kg in 12 weeks with the Healthista Lean Energy programme – Download your FREE copy now