The bike that gets you fit in two minutes a week and low sugar chocolate that tastes decadent, Healthista's Bodyologist blogger Helen Foster brings you the body intel you need this month 
1. Low Sugar Chocolate – it's yummy.
Cutting back on sugar? Then check out the new Supermilk chocolate range by Hotel Chocolat that includes 20 percent less sugar than normal. Admittedly, this is not diet food – the sugar busting trade off is extra cocoa butter which means the chocolate contains about five per cent more calories than normal chocolate (140 per 25g serving) but that does make it more satisfying and less likely to cause sugar crashes than the normal stuff. Of the three flavours, my fave was the Popcorn one. The bars costs £3.75 each at hotelchocolat stores or online.
2. CAROL – nice name, evil workout
When I heard about High Octane Ride and their exercise bike that claims to get you fit in two minutes a week I was on the phone faster than you can say 'pedal Helen pedal'. Based on a high intensity technique called the Wingate Protocol normally used to test fitness but which can also improve it fast (by 15 percent in eight weeks in trials) CAROL is the software that works out your maximum intensity. You warm up for two minutes, then you pedal as fast as you possibly can for 20 seconds – while you do so, CAROL alters resistance to keep you working at peak performance. This is repeated twice and you do it three times a week (ergo two minutes). Easy I thought – until 10 seconds into interval two as sweat dripped off my chin and I thought I was going to keel over! Right now, there's only a handful of bikes in private homes and companies around the UK (it's the City's new workout of choice) but they hope to go nationwide early next year. See more here.
3. Protein Shots – simple and tasty. What's not to love?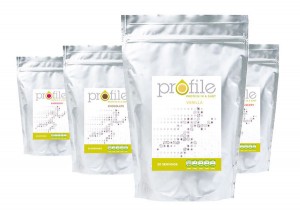 I like protein shakes – I don't like all the washing up of the smoothie maker I have to do after making them and now I don't have to do it. Profile Protein's new protein shots are shakeable. Simply put a scoop of powder in the glass, add water (or I used milk which makes them super creamy), put the lid on top and shake – and that's it, your shot is ready – and drinkable in the container. Each shot contains 20g of protein, and they taste pretty good –  there's four flavours including a raspberry I've not often seen in the protein powder genre. I'm sold. They cost £19.99 for powder and shaker at profileprotein.com.
4. Have you got flying fat?
Aha, so according to new research it's potentially not what I eat on holiday that makes me gain weight – it's what happens to my gut bacteria on the plane. In surprising research Israeli scientists have discovered that bacteria in the bowel get confused by time changes induced by flying and actually start to process food more slowly – increasing the calories you absorb. Admittedly, it seems you need to fly a lot – or do shift work – to really see a noticeable effect of this, but I'm using it as my excuse for why it all goes wrong as soon as I'm strapped into my seatbelt. I'm not greedy, it's bacteria induced flying fat.
5. Dump the Dusting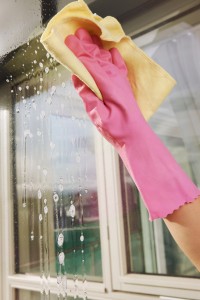 I love science researcher/TV presenter Michael Mosley – not only did he bring us legitimate reasons to only diet two days a week via The Fast Diet and only workout in teeny tiny bursts (he should meet CAROL) in his book Fast Exercise he's now worked out which household chores give you the best workout (I see a new book – Pointless Cleaning – in the offing). In short – dump the dusting and ironing which barely rate on the effort scale and instead mow lawns, wash windows or plant flowers. Vacuuming falls somewhere in between.
6. Am I a Health Goth?
It seems I've been dabbling, unaware, on the cusp of a movement. Health Goth describes to those who like to wear black clothes (and liner) to the gym, listen to jangly guitars while they workout and aren't afraid of a weight or seriously fast interval. Admittedly, the only time I wear a black smudgy eye to the gym is when my mascara has run, but hey, I run intervals to The Cult (sometimes), own at least one black muscle T and would buy black New Balance if they sold them so count me in. Now, admittedly, despite Bodybuilding Warehouse suggesting Health Goth numbers have doubled in the last 12 months, further investigation indicates it may still be a tad niche but if you want to join in check out healthgoth.com – or facebook.com/healthgoth.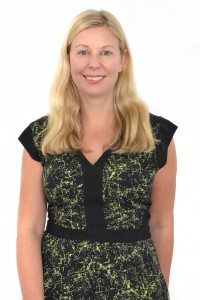 Healthista's Bodyologist Helen Foster blogs daily on all things health, fitness and diet related. Follow her @healthehelen.

More from the Bodyologist:
Like this article? Sign up to our newsletter to get more articles like this delivered straight to your inbox.