Eating a big breakfast could help you burn double the calories than eating a big dinner, says new study. Are you looking for healthy breakfast recipes? We asked the experts what they actually eat for breakfast – a video recipe exclusive 
Breakfast is the most important meal of the day – that's what we've all been told right?
A new study has found that eating a bigger breakfast instead of a large dinner could help you burn double the amount of calories due to a boost in your metabolism.
Not only could a big breakfast boost metabolism but also steady blood sugar levels too, say researchers at Lübeck University in Germany.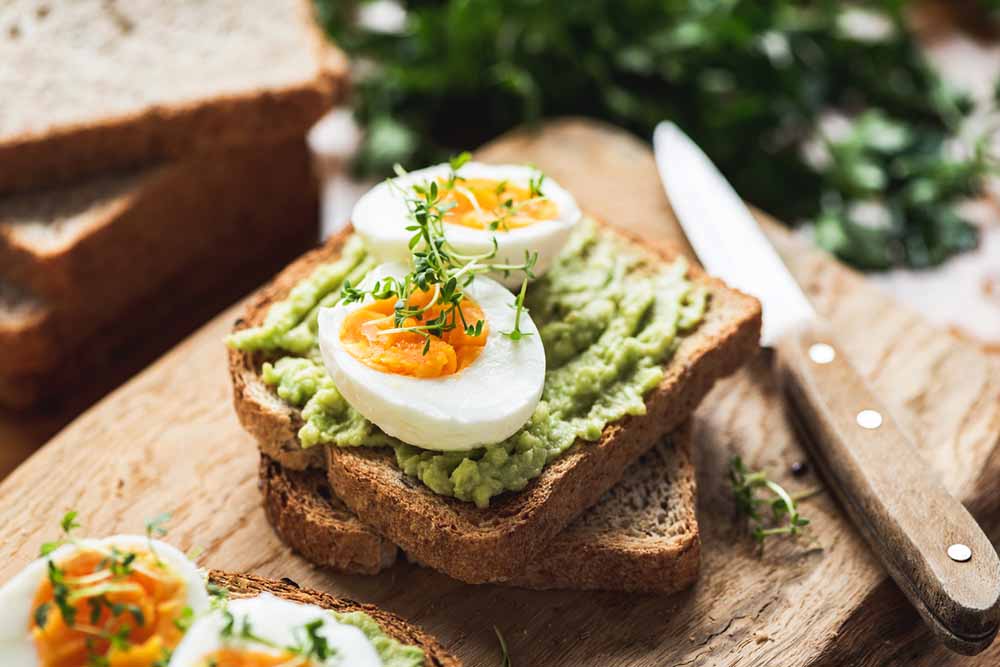 The findings published in the Journal of Clinical Endocrinology and Metabolism were based on a laboratory experiment of 16 men. They consumed a low and high calorie breakfast and dinner one day, then vice versa on another.
The study found that a full stomach in the morning boosts a metabolism process known as diet-induced thermogenesis (DIT).
DIT refers to the number of calories the body expends to heat the body and digest food. For those who ate more at breakfast than at dinner, DIT was shown to be twice as high (2.5 times higher).
What's more, the low-calorie breakfast eaters experienced increased appetite, especially for sweets, said researchers.
The new study adds to the increasing evidence that the best way to lose weight is to eat your largest meal of the day in the morning (and your smallest in the evening).
Hence the common saying 'Eat breakfast like a king, lunch like a prince and dinner like a pauper'.
You've probably heard health experts going on about breakfast being the most important meal of the day too, and so have we, just a few hundred times.
We asked four leading food and wellness authorise what they actually eat for breakfast and why.
Doctor Michael Mosley's omelette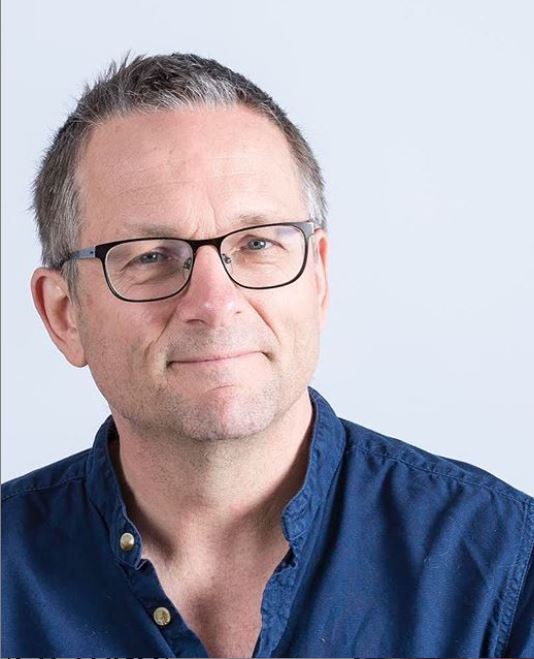 Doctor Micheal Mosley is a well-known TV doctor famous for his appearances on the BBC since 1985.
You may also know him as the man who popularised the famous 5:2 diet after appearing the in BBC documentary, Eat, Fast and Live Longer, where he discovered the powerful new science behind the ancient idea of fasting.
The 5:2 diet still allowed him to enjoy his food, and when testing out the fasting diet on himself he saw life-changing results. In fact, Doctor Mosley's Fast Diet has become one of the health phenomena of our times.
Doctor Mosley has since gone on to write other books including his latest book The Fast 800: How to combine rapid weight loss and intermittent fasting for long-term health, and his Fast 800 website including a 12 week weight loss programme, where he brings together the latest science that suggests how 800 calories is the magic number when it comes to successful dieting and maintaining weight-loss.
Breakfast choice: Turmeric spiced mushroom omelette
'I just love omelettes. This delicious omelette is one of my go-to breakfasts and also great for brunch. I use it all the time when I am doing the Fast 800. It fills you up but it doesn't actually contain a lot of calories,' explains Dr Mosley.
'Eggs are the main ingredient and contain lots of high quality protein plus vitamin D and selenium. Although there have been suggestions in earlier years that eggs are bad for you because of the cholesterol levels, a range of studies have shown that the cholesterol you eat in eggs has very little impact on the cholesterol in your blood,' explains Dr Mosley.
Additionally, a new study from the University of Eastern Finland has found  that a moderately high intake of dietary cholesterol or consumption of up to one egg per day is not associated with an elevated risk of stroke.
'This omelette also contains onions which are full of prebiotics that feed the good bacteria in our gut,' says Dr Mosley.
According to Dr Mosley, leaving your mushrooms outside in the garden (in the sunlight) for about an hour before you cook them will boost their levels of vitamin D.
Ingredients:
Serves 1 
1 tsp butter
chestnut mushrooms diced
1 spring onion diced
1/2 tsp ground turmeric
1/4 tsp chilli flakes, to taste
2 large British Lion Eggs whisked
small handful of fresh coriander, chopped
Method:
1. Place the butter in a small frying pan over medium heat, cook the mushrooms and spring onion for 3-4 minutes.
2. Stir in the turmeric and chilli, then after another minute, pour in the eggs along with some seasoning.
3. Stir the eggs lightly. Leave them to cook gently for a few minutes until they begin to set but they are still slightly soft and runny on the surface.
4. Scatter the coriander on top, then fold the omelette in half and slide it onto a plate.
Tip: Dr Mosley loves to eat this omelette with 1 tbsp if fermented cabbage to add some contrasting tang and crunch.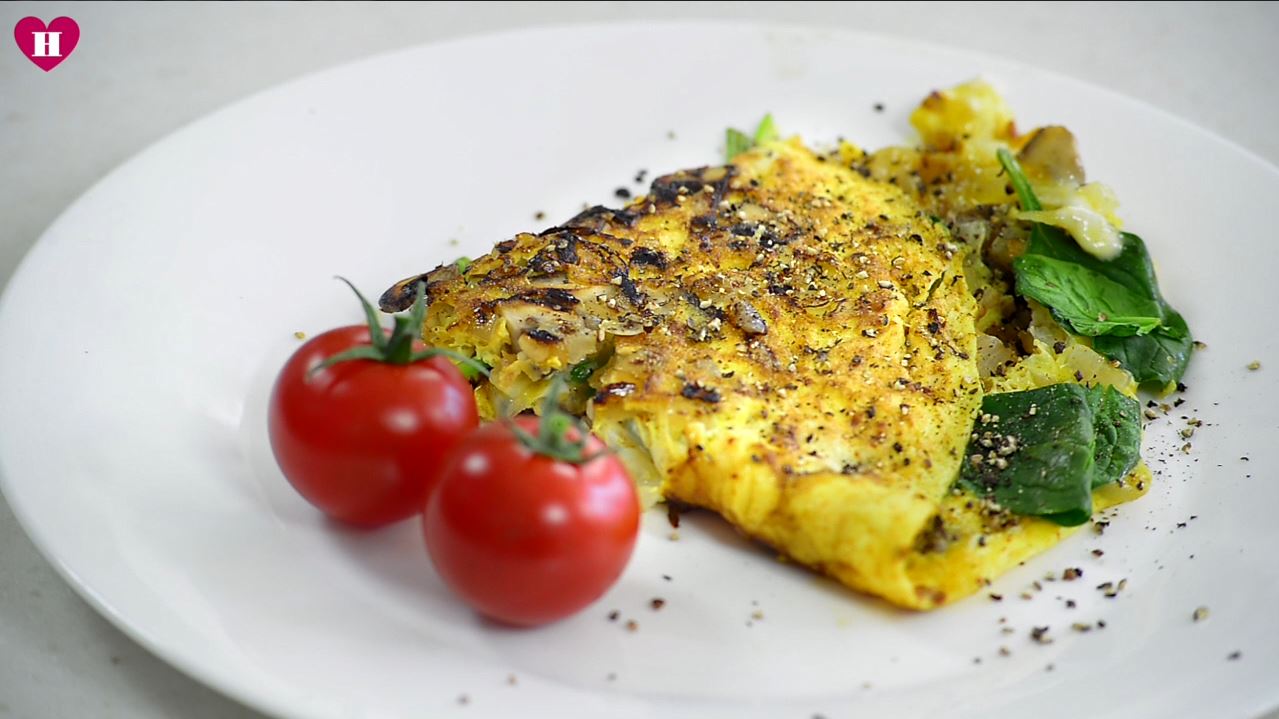 Yoga Teacher Sarah Malcolm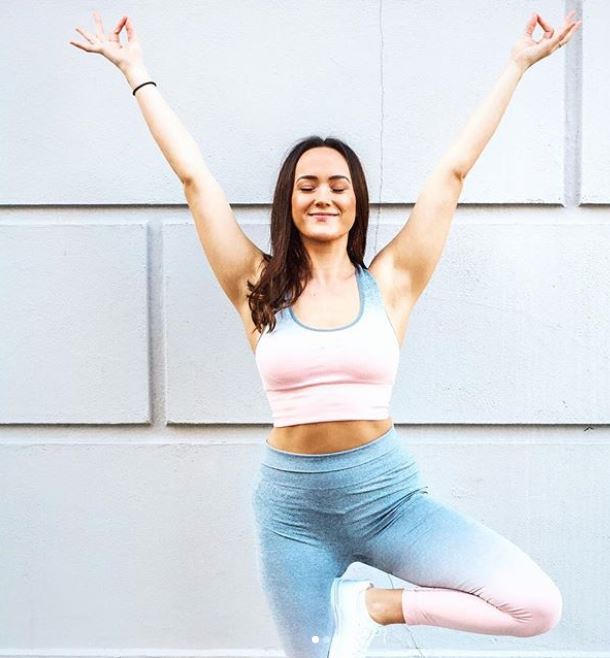 Sarah Malcolm is a London based yoga teacher, content creator, recipe developer and blogger.
She teaches in London based studios as well as Yoga retreats worldwide and hopes to empower her students to move in ways that feelgood for their bodies, rather than look a certain way. She also creates, styles and shoots recipes for brands, bloggers and herself.
In 2014, Sarah was diagnosed with Polycystic Ovary Syndrome (PCOS), a common condition that affects one in every ten young women.
After researching how to live with PCOS, and having to change her life and relationship with food, Sarah set up a blog to share the recipes she was creating alongside her PCOS journey. Working as an actress at the time, food and wellness quickly became a huge part of her life and so found herself delving into a career in the wellness industry.
For more info on Sarah, keep up to date with her @sarahmalcs or head to her website .sarahmalcolm.co.uk
Breakfast choice: Garlicky kale and mushroom one-pan eggs
'This is my go-to for anything quick and easy during the week when I need to teach and make a quick breakfast, but it's also perfect for a lazy weekend brunch,' says Sarah Malcolm.
'Mushrooms are high in antioxidants, my mother has always drummed these guys into my brain about how good they are for me. Plus eggs are beneficial in the morning due to the wide range of nutrients they contain,' explains Malcolm.
Ingredients:
Serves 2
1 tbsp butter or olive oil
3 garlic cloves, crushed
Handful of fresh parsley, stems roughly chopped and leaves saved for topping
250g mushrooms, roughly chopped
1 tsp apple cider vinegar
Squeeze of lemon
Pinch of sea salt
2 handfuls of kale / Cavolo Nero, roughly torn
4 British Lion Eggs
1 tsp chilli flakes
Sprinkling of feta
Method:
1. In a large wide frying pan, heat 1 tbsp butter, then gently soften the garlic with the chopped parsley stalks before adding the mushrooms.
2. Add the splash of apple cider vinegar, pinch of salt and let that fry for about 5 minutes on a high heat.
3. Add the kale and let soften for a few more minutes.
4. Give everything a good stir, then make 4 gaps and craxk the eggs into each dip.
5. Sprinkle over more salt then put the lid on for about 5 minutes, until the whites have set but the yolks are still runny.
6. Sprinkle with chilli flakes and feta cheese.
7. Serve with some warmed sourdough bread.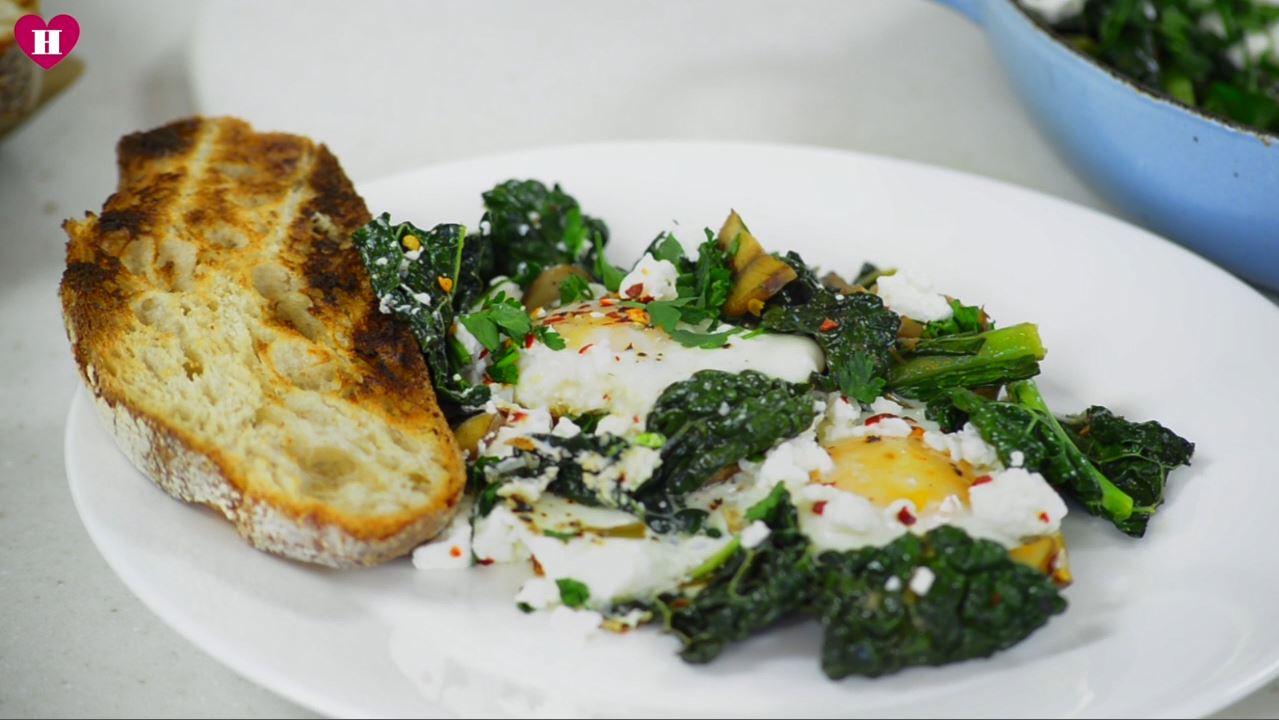 Personal Trainer Sarah Lindsay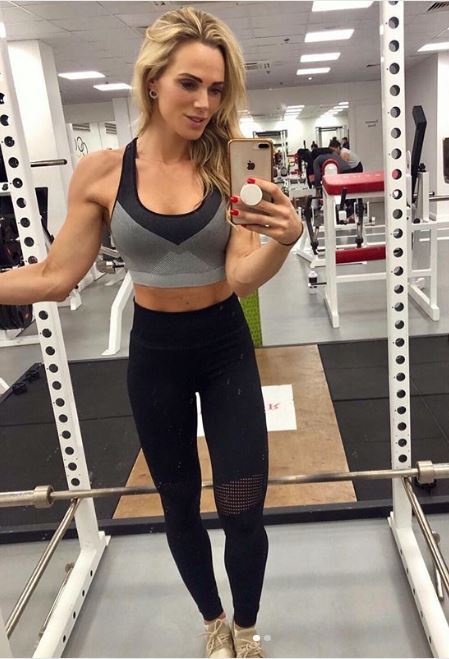 Sarah Lindsay is a three-time Olympian, personal trainer and owner of ROAR Fitness London. A European gold medallist, 2x world silver medalist and 10x British speed skating champion, Lindsay is an inspiration to anyone looking to reach their full potential.
Sarah is the owner of ROAR Fitness London, a personal training gym that sees transformations like no other. To see some of these unbelievable transformations see Instagram.
She is also one of London's most recognised celebrity personal trainers, whose clients include Caroline Flack, Pixie Lott, Melanie Sykes and Sheridan Smith to name a few.
Passionate about health and fitness, Lindsay practices what she preaches and has a unique ability to inspire, empowering her clients to take control of their lives.
So what does this celeb PT like having for breakfast?
Breakfast choice: Mini ham and egg muffins
'The reason I love these so much is because you can make them the night before, put them in a Tupperware pot and in the fridge and they are ready to go for you the next morning so you don't have to do any cooking at the crack of dawn,' explains Lindsay. 'Plus eggs are great in the mornings because I like to start my day with proteins and fats'.
Ingredients:
Makes 6
6 slices Parma or Serrano ham
4 British Lion eggs beaten
2 spring onions thinly sliced
50g cheese grated
Method:
1. Lightly grease a 6-cup muffin or Yorkshire pudding tin.
2. Lie in the ham, shape to make a cup.
3. In a jug, beat the eggs along with a pinch of seasoning then stir through the cheese and spring onions.
4. Then carefully pour the mixture into the ham lined cups.
5. Place into pre heated oven set at 200c/ gas mark 6 for 12-14 minutes or until eggs have set.
6. Remove from the tray and cool on a rack.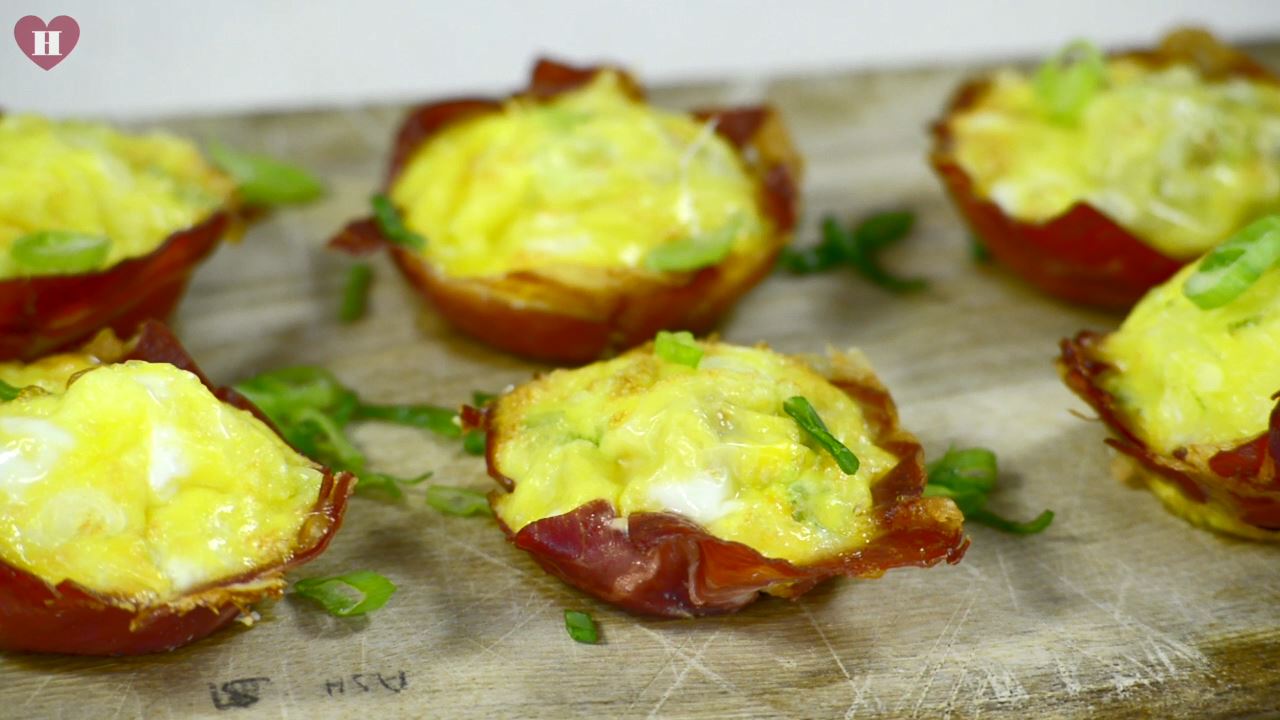 Dietitian Sarah Schenker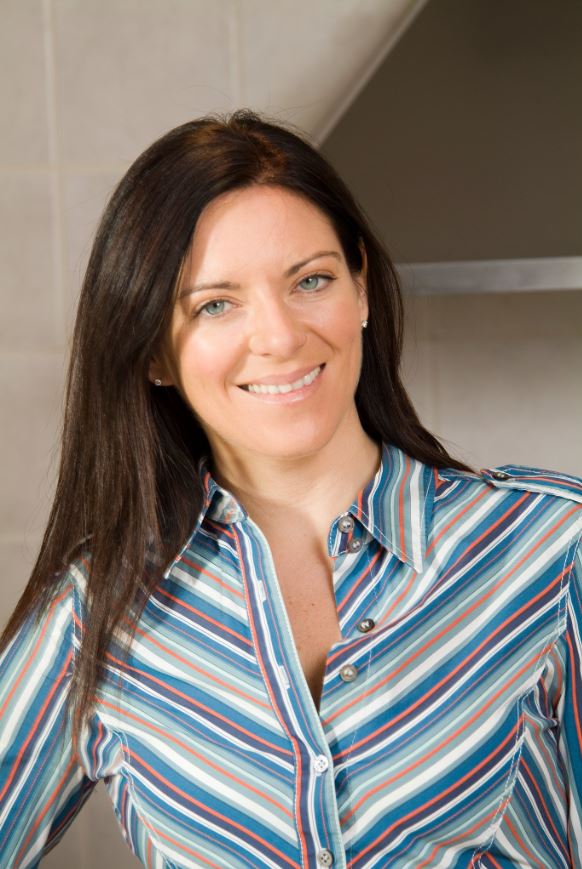 Doctor Sarah Schenker is a Registered Dietitian and Nutritionist.
She is also a member of the British Dietetic Association, The Nutrition Society, The Association for Nutrition and The Guild of Health Writers and has served on both professional and government committees.
Sarah is seen as one of the Britain's leading authorities on nutrition and diet – basically, what she doesn't know about eating healthily is not worth knowing.
Breakfast choice: Shakshuka
'Shakshuka is one of my family's favourite recipes for a lazy weekend breakfast as it can take a bit of time to make. We all love eggs and we all love spice, so this is the perfect combination and it really does keep you full pretty much all day long,' says Schenker. 'Once you've had this you're set up for the rest of the day.
'Eggs are the star of the show in this recipe. I really love eggs, they have B vitamins that we all need for energy, they also contain vitamin E  and A. Eggs really are a great addition to any healthy diet'.
Ingredients:
Serves 4
Olive oil
Spring onions
Fresh chilli
Garlic or garlic paste
Fresh parsley
2 red peppers (or a jar of red peppers as these tend to cook faster)
2 tins chopped tomatoes
Paprika
Cumin seeds
Tomato puree
4 British Lion eggs
Salt and pepper
Method:
1. Heat the oil, add the chopped onions and chilli.
2. Cook for a few mins until soft.
3. Add the spices, garlic, chopped peppers, cook for another few mins.
4. Add the tomatoes and purée , season.
5. Bring to the boil and then simmer.
6. Break the eggs into a cup.
7. Make a well/ space in the sauce in the pan and pour in the eggs.
8. Cook for 3-4 mins, cover with lid.
9. Sprinkle on chopped herbs.
10. Serve with a dollop of yogurt.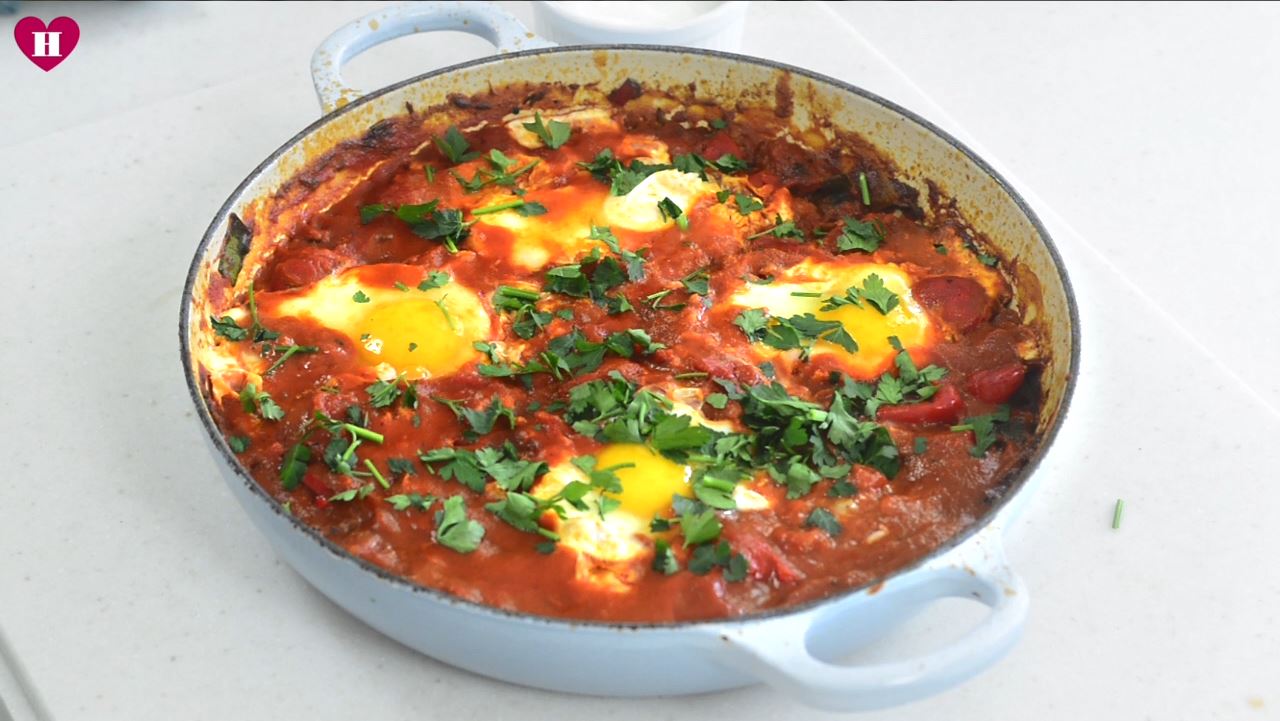 More Healthista Content:
When you get serious about weight loss, these are 3 things you need to give up
7 steps to growing a business when you're still working full time
Menopause: 5 things this TV superstar wants you to know
The ketogenic diet – 10 steps to getting started from the world's leading Keto expert
Like this article? Sign up to our newsletter to get more articles like this delivered straight to your inbox.