Exhausted by dinner-time but still want a healthy meal? Our 30-Minute Cook blogger, Carole Beck, has a culinary adventure – steaming sea bass en papillote (in a paper packet) – which is ready in half the time
This week, I've been learning how to fillet seabass – fun but on the fiddly side for a 30-minute meal – and then preparing it en papillote. Or in plain English, cooking it in a greaseproof paper packet.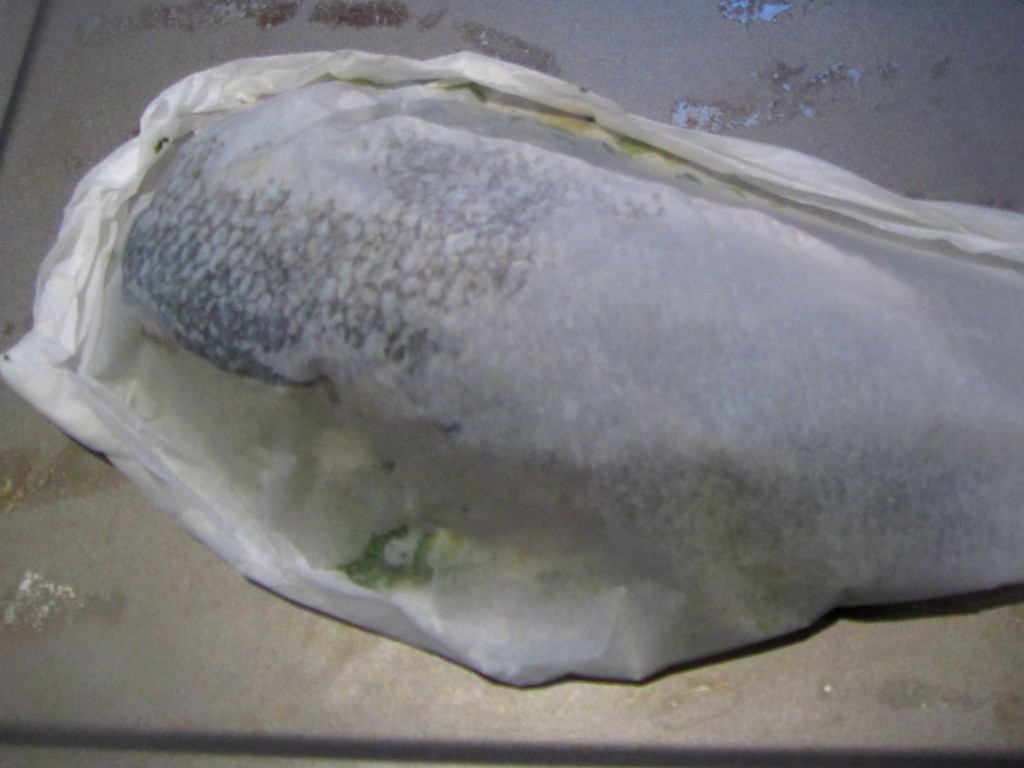 The fish steams gently inside, absorbing any flavours that you've added. And the best bit for busy people is that it takes only 12 minutes to cook in a hot oven.
I think this means it qualifies easily as a speedy and healthy option for a weekday evening meal. Plus it's delicious too.
This was all thanks to my latest culinary challenge – a six-week Cooking with Confidence evening class at London's famous Leiths School of Food and Wine.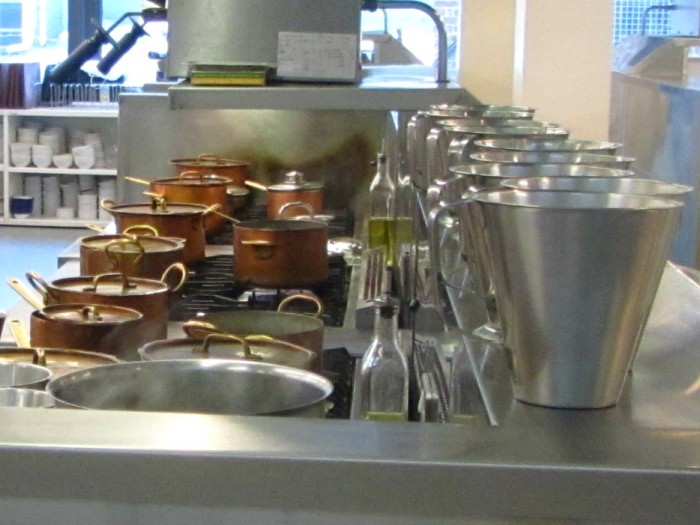 There are three parts to this course and I'm on Part 2 – designed for home cooks who feel they lack basic techniques and would like some inspiration. As well as fish, we've also mastered lamb tagine and whisked up choux pastry.
Speedy cooking 
But back to these greaseproof paper packets. To add flavour to the fish, we chopped spring onion, plus lots of herbs and spices, including chilli, lemongrass, ginger, coriander and galangal, all under the watchful eye of our chef tutors.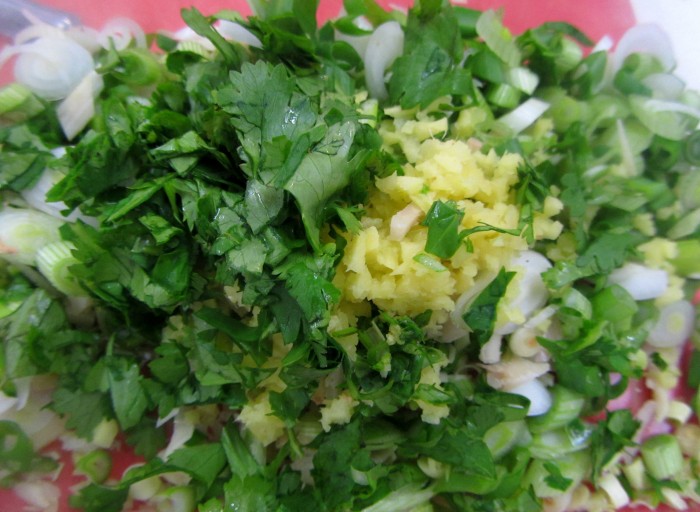 (If, like me, you wouldn't know a galangal root if it hit you in the face, here's what it looks like. Turns out it's peppery hot. Use with care.)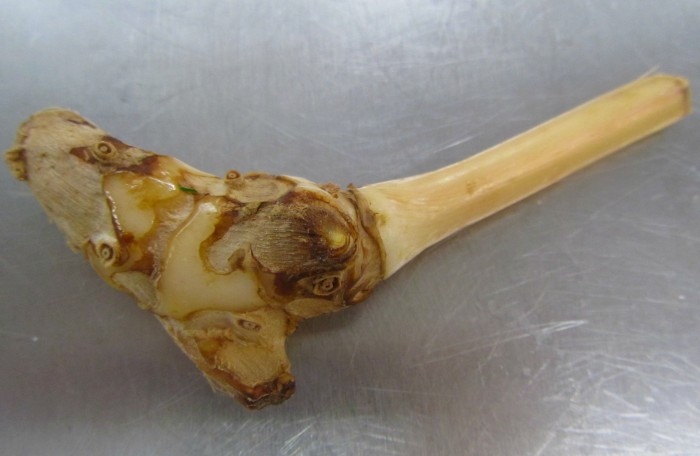 Of course, chopping mountains of herbs and spices takes too long for a 30-minute meal. But on a weekday evening at home, I reckon there are plenty of kitchen shortcuts you could try to speed up this dish – for example, ready-chopped garlic, ginger and chilli.
And it turns out steaming in a paper packet is a versatile cooking method too. It's also suitable for haddock, halibut or salmon, or almost any kind of fish, according to Leiths.
It works for chicken breast too – just allow 20 minutes in the oven for a whole breast, or 15 minutes if sliced.
And I think it also has enough flair to serve to friends for a weekend dinner.
How to make the paper bag bit
This part does sound really fiddly, I admit, and far too taxing for the brain after a long day.
But I can assure you that the anticipation is the worst part. It actually only takes about a minute to prepare, and I'm not particularly crafty.
Start by cutting a square-ish piece of greaseproof paper. Mine was 38cm by 35cm. Fold it in half, then cut a half heart shape into the folded paper.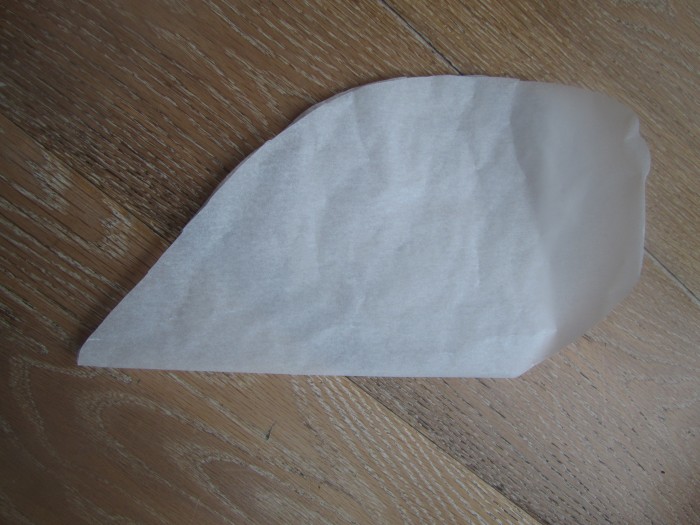 Open it out, and place your fillet of fish or chicken on half the heart, making sure there's a border around it. Top with your herbs and spices, and another fillet if you're following the recipe below.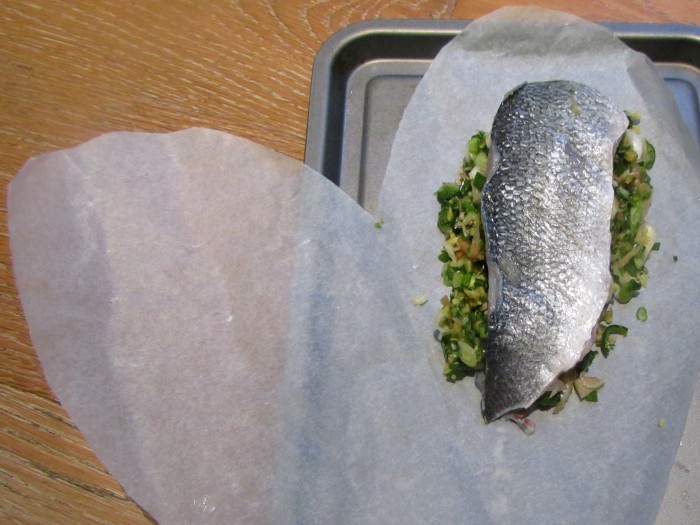 Seal the bag by folding the edges of the paper twice together, twisting and pressing hard. Et voilà. An en papillote ready to be whacked in the oven.
 Recipe for Asian sea bass en papillote
Recipe thanks to Leiths School of Food and Wine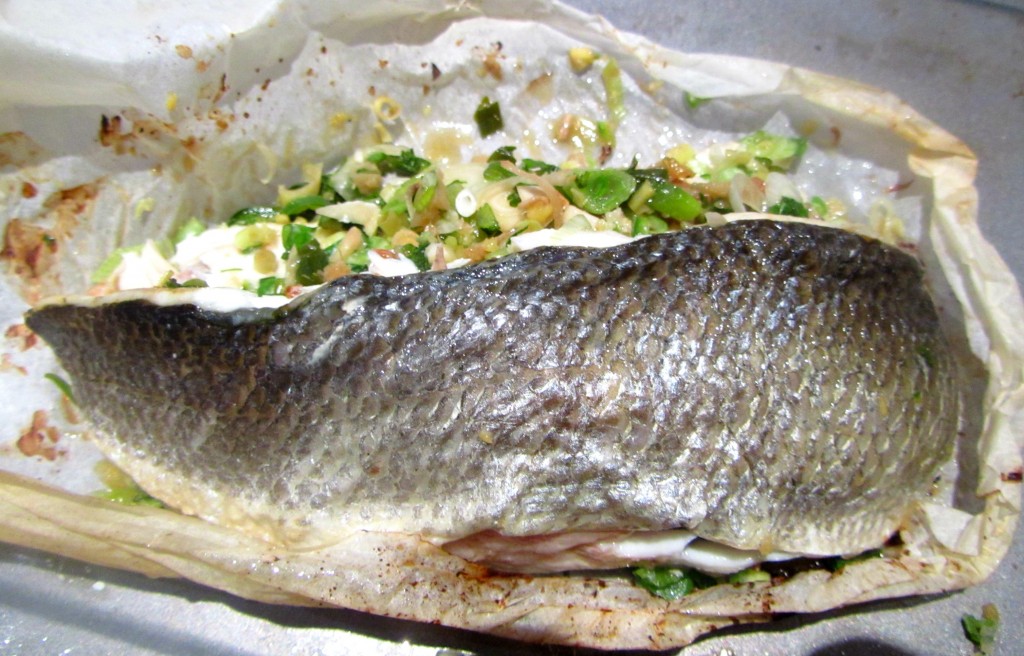 Serves 4
4 small sea bass, gutted
1 bunch of spring onions, finely sliced
1cm piece of root ginger, peeled and finely julienned
2cm piece of fresh galangal, peeled and very finely julienne
1 fresh green chilli, deseeded and very finely chopped
3 sticks of lemon grass, peeled and finely chopped
55g fresh coriander, chopped, plus a sprig of coriander
2 tbsp nam pla fish sauce
2 tbsp rice wine
Preheat the oven to 220°C or 425°F.
Mix together all the chopped ingredients in a small bowl. Add the rice wine and nam pla.
Make four greaseproof paper hearts. Place a fillet skin down on each of the greaseproof paper hearts. Divide the chopped mixture between them. Add the sprig of coriander. Top with the remaining fillets.
Fold the papillote paper over to make a parcel rather like an apple turnover. Fold the edges of the paper twice together, twisting and pressing hard to seal.
Put the papillotes on a baking sheet, taking care that they do not touch each other. Bake in the preheated oven for 12 minutes.
If you like, you can place a puffed-up parcel on each plate.
Carole was given a free cooking course for review purposes. To find out more about cooking classes at Leiths School of Food and Wine, click on the link.
Read more from the 30-Minute Cook
5 minute meals from dieticians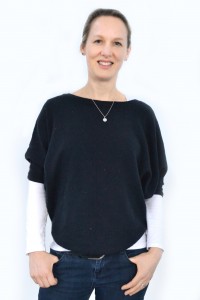 Carole is a health and parenting journalist, and has three children, aged seven, five and two. She lives in London, and writes a blog at Healthier Mummy about trying to lead a healthier family life. Follow her at @healthiermummy.
Like this article? Sign up to our newsletter to get more articles like this delivered straight to your inbox.