Exhausted by dinner-time but still want a healthy meal? Our new blogger, Carole Beck is sharing her favourite healthy 30-minute meals every fortnight. This week's culinary adventure: lovely lunchbox lentils, perfect to take to work.
After a bit of a chocolate glut at Easter, I've been craving healthier meals again, particularly light but filling lunches.
At the moment, my food of choice is a dish of lentils. I love its simplicity and nutty taste, the frugality and the way it works with a host of different flavours.
Lentils are a great superfood. They contain lots of protein to keep you going plus heaps of fibre, meaning that they rank quite low on the glycaemic index (GI), help regulate blood sugar and, crucially, will keep you feeling fuller for longer.
Plus unlike other pulses, they're a joy to prepare – they don't need soaking and only take 20 minutes to cook, so you can easily have a wholesome meal on the table within half an hour.
Pack them in a plastic container to take to work or for a sandwich-free picnic.Just don't forget a fork.
Here are my three ideas for simple lunchbox lentils – though they also make a speedy and satisfying dinner.
PUY LENTIL, ASPARAGUS AND FETA CHEESE SALAD 
This dish – inspired by Rachel Allen – has been a useful addition to a family picnic, and a great work lunchbox staple as I find it keeps me going all afternoon. Prepare it the night before to save any rush on the day.
Serves 2
Preparation time 10 minutes (while the lentils are cooking)
Cooking time 20 to 25 minutes
160g puy lentils
450ml reduced-salt vegetable stock
1 to 2 tsp olive oil
3tbsp chopped parsley and basil
50g feta cheese, crumbled
6 spears of asparagus
Drizzle of balsamic vinegar
Mixed salad leaves to serve
Prepare the stock according to the pack instructions. Pour it into a saucepan, add the lentils and boil them for 20 to 25 minutes. Meanwhile, steam the asparagus for a few minutes until softened. Drain and chop each spear into three to four-cm pieces.
When the lentils are cooked, drain them and stir in the olive oil, chopped herbs and asparagus. Add the balsamic vinegar.
Top with the feta cheese. Serve with lots of salad.
COMFORTING DAL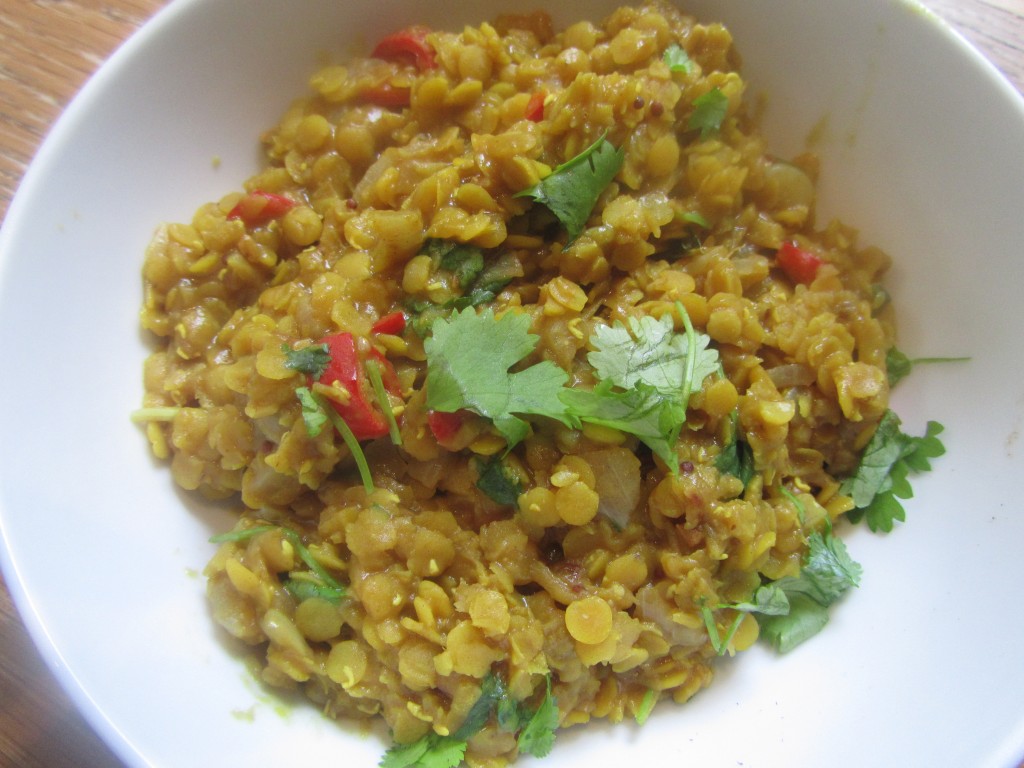 Sometimes I just want a cosy dish of dal, so I make a batch of this, which is based on a traditional Keralan sambar, and freeze it in individual portions. It's perfect for heating up in the microwave at work, or for nights when I want a super-fast, healthy meal.
Serves 3 to 4
Preparation time 25 minutes (most of this is while the lentils are cooking)
Cooking time 25 minutes
250g red or yellow lentils
½ teaspoon turmeric
1 tbsp tamarind paste
1 tbsp groundnut oil
1 onion or 2 shallots
2 cm piece of ginger
½ tsp asafoetida
½ tsp black mustard seeds
10 curry leaves
1 to 2 fresh red chillis, chopped
Fresh coriander, optional
Fill a pan with 400ml water, and add the lentils. Mix in the turmeric and tamarind paste, and boil for 25 minutes or until very soft. Do check during the process, and add extra water if necessary.
While that's cooking, chop the onion or shallots, peel and finely chop the ginger, chop the chilli and measure out all the spices.
Next, heat the oil in a frying pan and gently fry the onion or shallots for 7 to 10 minutes.
When softened, add the spices, fresh chilli, ginger and curry leaves, plus a pinch of salt.
Cook for an extra two minutes, until the spices are fragrant.
Once the lentils are cooked, stir in the onions and spice mix, and chopped fresh coriander. Serve with rice or naan bread.
GREEN LENTILS WITH LEMON AND CORIANDER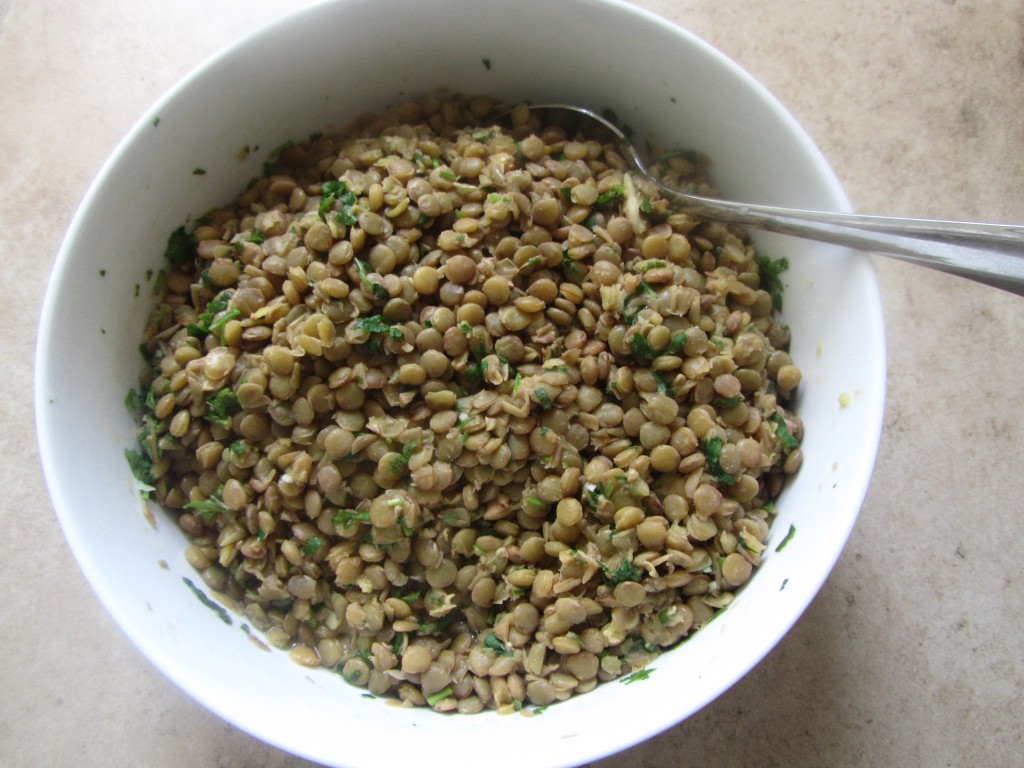 This is a friend's recipe, and while deceptively simple, it's extremely tasty. It makes for a great base for a lunchbox salad, or serve a big bowl as a stand-alone side dish at a picnic.
Serves 2
Preparation time 10 minutes
Cooking time 20 minutes
140g green lentils, rinsed
450ml vegetable stock
1 lemon
1 clove garlic
handful of fresh coriander
Drizzle of olive oil
Boil the lentils in the stock inside a covered saucepan for about 20 minutes, until soft but not disintegrating.
Meanwhile, peel the garlic and place it in a bowl. Squeeze the lemon into the bowl containing the garlic. Let the garlic infuse its flavours into the lemon. Chop the coriander.
When the lentils are ready, drain and stir in the lemon juice, coriander and olive oil. Season to taste.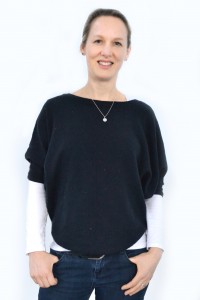 Carole is a health and parenting journalist, and has three children, aged seven, five and two. She lives in London, and writes a blog at Healthier Mummy about trying to lead a healthier family life. Follow her at @healthiermummy.
READ MORE from the 30-Minute Cook:
30-minute Super Salmon
30-minute Indian Thali
Like this article? Sign up to our newsletter to get more articles like this delivered straight to your inbox.