Our fast and healthy blogger Carole Beck shares her favourite healthy picnic dips and spreads to minimise prep time without compromising on nutritional punch al fresco
This week, I've been trialling fast but healthy dips, pâtés and spreads. When the sun is shining, you can't beat an al fresco meal, whether it's in the garden or park after work, or for a weekend lunch.
The quickest option would be of course just to grab bread, cheese and salad. But it actually doesn't take much longer to whip up a healthy dip, pâté, hummus or spread to serve with bread, oat cakes or crunchy vegetable sticks instead.
In fact, it takes just a few minutes to prepare the ingredients, and then a mere 30-second blast in a blender or mini chopper.
Dips like these are a great way to pack more of your five-a-day into your lunch – the hummus below would give you two portions, for example, in the form of beetroot and chickpeas.
And making a dip or pâté (see number three) from oily fish provides an excellent opportunity to tuck into some heart-healthy omega-3 fatty acids. My version contains tins of sardines, straight from the cupboard so easy peasy, but mackerel pâté is just as delicious. And if you don't normally like oily fish, you'll find it more palatable served like this as the crème fraîche softens the strong flavours.
1. Beetroot and dill hummus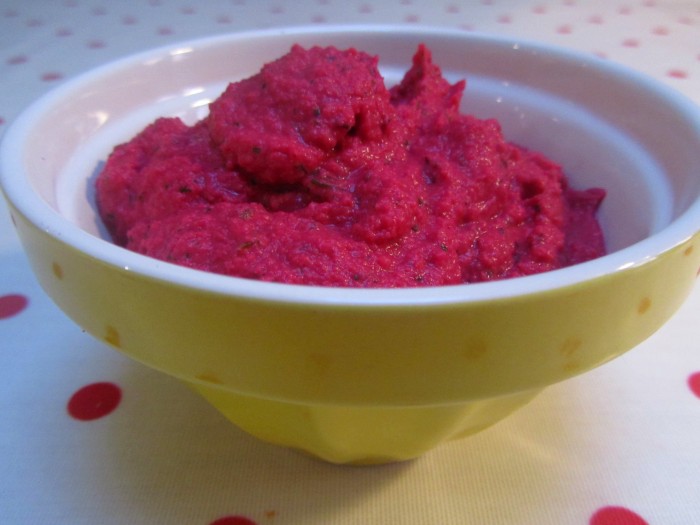 200g tin of chickpeas
2 cooked beetroot, chopped
50ml of olive oil
2 cloves of garlic, crushed
Black pepper
A handful of fresh dill, chopped
Juice of 1½ lemons
Put all the ingredients in the food processor and blend.
2. Broad bean, pea and mint dip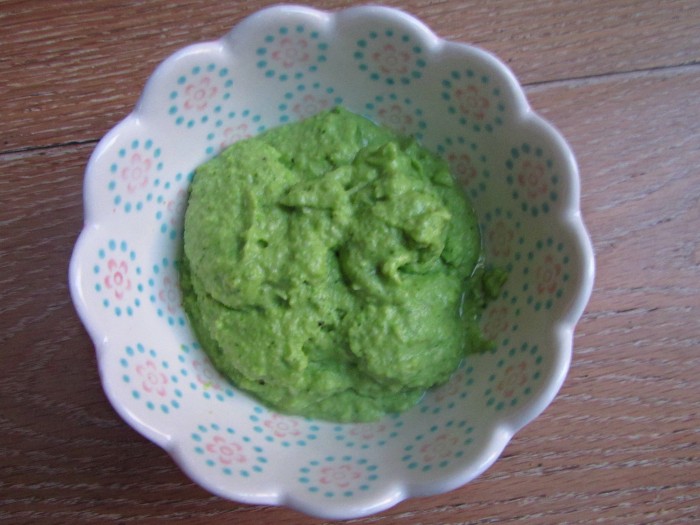 200g of a mix of frozen broad beans and peas
2 tbsp crème fraiche
Handful of mint, chopped
Juice of ½ lemon
Black pepper
Boil the beans and peas for 3 minutes, then plunge into cold water.
Add the ingredients to the food processor or mini chopper and blend.
3. Sardine and lemon pâté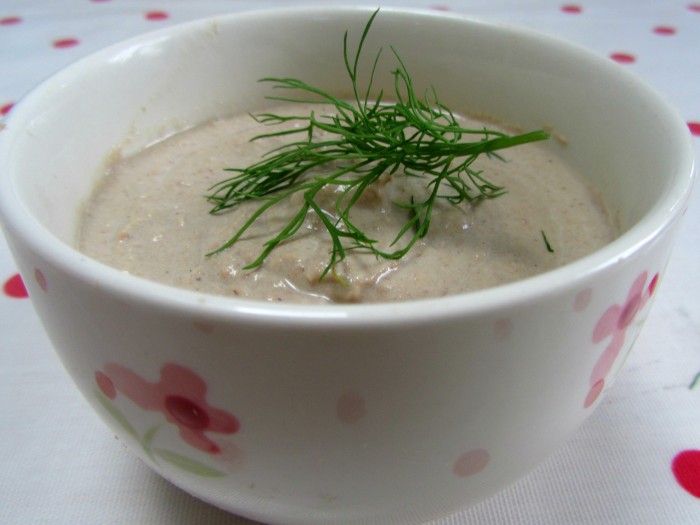 2 cans of sardines in brine, drained
Juice of 2 lemons
2 tbsp half fat crème fraîche
Blend the ingredients together in a mini chopper or blender.
Read more from the 30-Minute Cook:
Sea bass baked in a paper bag
Super salmon
5 healthy gadgets under £20
Pan-fried prawns with mango salsa perfect for a balmy evening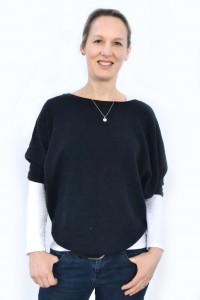 Carole is a health and parenting journalist, and has three children, aged eight, five and three. She lives in London, and writes a blog at Healthier Mummy about trying to lead a healthier family life. Follow her at @healthiermummy. 
Like this article? Sign up to our newsletter to get more articles like this delivered straight to your inbox.