Everyone is going mad for matcha right now and we're loving the trend. The concentrated powder green tea is versatile and can be used in almost anything for a healthy boost so we tried a few new matcha products.
Matcha green tea is everywhere at the moment. The powder can be added to such a large variety of foods and drinks – morning latte, ice cream, smoothies, cakes and even pancakes. Matcha originates from Japan and is just a concentrated powder green tea which has 15 times the nutritional value of regular green tea. High levels of amino acid L-theanine found in matcha are believed to help to raise energy levels whilst also keeping you calm and focused. 
Matcha can be a helpful tool with weight loss and can be drunk before exercise as it is also shown to help boost metabolism and burn fat. A study featured in the American Journal of Clinical Nutrition claims that drinking green tea can increase metabolism and aid in weight loss. Quite a few matcha-based products are now in supermarkets and health shops so we taste-tested a few new matcha delights.
1. Teapigs Matcha Green Tea Drink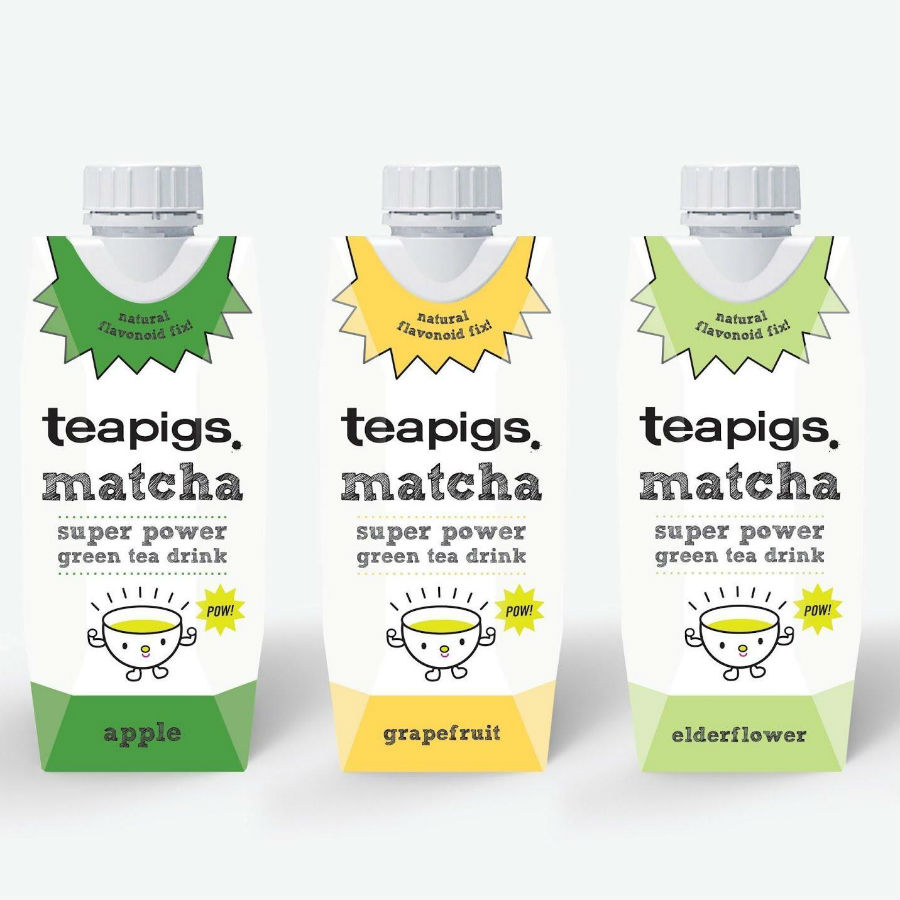 The teapigs matcha green tea drink range was a firm favourite. The products came in a variety of flavours and there is something for everyone. Teapigs tell us that this drink is perfect pre-workout or for a commute in the morning and they were certainly right about that. The first one we tried was the apple flavour which surprised us with the taste. It contains just apple juice, spring water and matcha green tea and boy, was it sweet. This was definitely one for a sweet tooth but remember to shake before you drink. The second one was grapefruit and as you can imagine, it was sour. But it was deliciously sour. TThe all-time winner out of the three teapigs drinks was the elderflower. Containing lemon, grape, elderflower and matcha, this was refreshing and uplifting. he matcha gave all the drinks a kind of green-tasting undertone.  The drinks are available in Harvey Nichols, Whole Foods and Planet Organic and also on the teapigs website. Cartons are £1.89 each.
2. Of The Earth 'Power of Green' Superfood Cereal Pot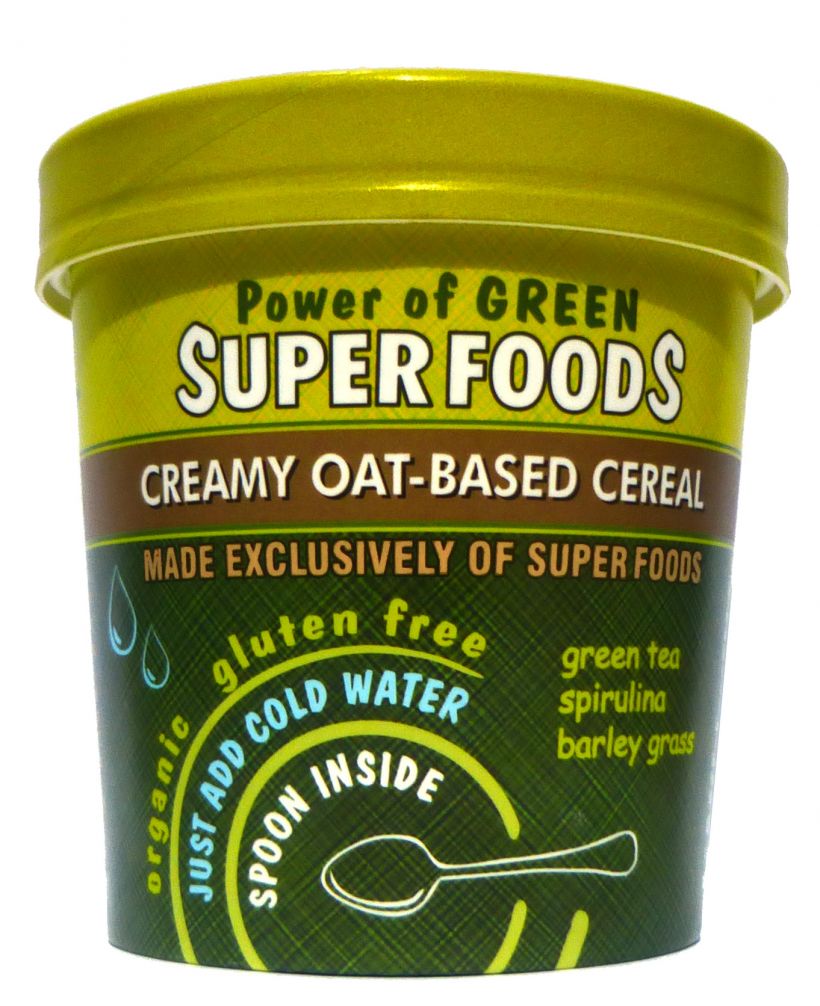 When I think about matcha, an instant porridge pot is not the first thing that comes to mind. I enjoy oats in the morning as they're warm and they stop me feeling hungry but these oats are something entirely different. The base of the cereal pot is oats and hemp seeds, so it's a filling breakfast alternative. It also contains lucuma (a new Peruvian superfood powder), coconut blossom nectar, spirulina and barley grass powder. All this packed in one pot. 
It was simple to make – just a bit of hot water and stirring and breakfast is ready. They provide a little spoon inside so you can just eat it on the go. It can be made with cold water but I like the feeling of a warm bowl of porridge so that wasn't tried. On first spoonful, it definitely had the kind of grassy matcha taste but it was pleasant though I struggled to finish and it beat down any hunger cravings until lunch. Buy online at Of The Earth and is £2.29 per pot.
3. Rebel Kitchen Matcha Green Tea Coconut Mylk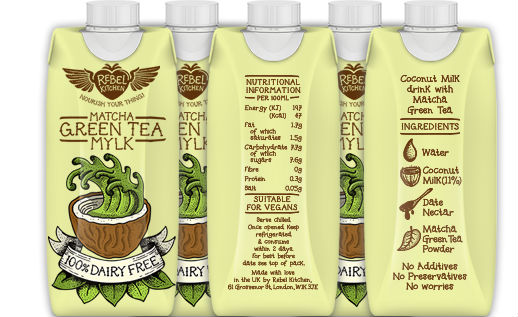 I've always been a bit iffy with coconut milk because sometimes the taste can be overpowering if you're not keen on coconut so I approached the Rebel Kitchen Matcha Coconut Mylk a bit nervously. The ingredients are simple and pure – water, coconut milk, date nectar and matcha powder.  On first sniff, I'm almost reminded of chocolate milk. A sweet nutty smell wafted out of the carton. So far, so good. It tasted nutty too and had a wonderfully creamy comforting consistency. This is great if you love milkshakes and white coffee and can't drink regular milk. The packaging is gorgeous and I spent half of the time reading the carton as I did drinking the milk. Honestly delicious. Confession, we also tried the Chocolate Mylk and Chai Milk flavours and they were to-die-for. Buy online at the Rebel Kitchen website and a pack of 12 cartons is £19.99. They also make cool coconut 'mylk' drinks for kids in orange chocolate, chocolate and banana flavours with equally spunky packaging. We're predicting big things for this cool new healthy brand – they get the #healthista stamp of approval.
RELATED VIDEO: The UK's first cold matcha tea drink
Like this article? Sign up to our newsletter to get more articles like this delivered straight to your inbox.