Eyelash serums are a popular choice for thicker, fuller lashes, but which ones actually work? Healthista has found 3 of the best eyelash growth serums that actually deliver the desired results 
Eyelashes – we all have them – but not all of us are blessed with long, thick and healthy eyelashes, that look on fleek with or without mascara.
In recent years, eyelash extensions, mascara, lash lifts and eyelash curlers have become increasingly popular, but they are just a temporary fix.
tried and tested eye lash serums that actually work
Indeed, The Royal College of Opthalmologists said that 'repeated use of eyelash extensions can cause traction alopecia, where the lash hair falls out due to excessive tension placed on the hair shaft. This can damage the hair follicle which can slow down or cease production of the hair'.
With eyelash extensions constantly receiving bad press, Healthista has been looking into what can help our lashes look fuller, naturally. Here are three Healthista tried and tested eye lash serums that actually work.
Our quest for thicker, fuller lashes never ends.
RevitaLash® is an award-winning Advanced Eyelash Conditioner is a developed by Ophthalmologists to enhance the look of lashes and protect against breakage, while improving health, flexibility and strength.
This vegan-friendly, cruelty-free formula features the brand's proprietary BioPeptin Complex®, a breakthrough blend of vitamins and nutrients (lipids, biotin, green tea extract, panthenol) that fortifies, hydrates, and beautifies lashes, along with giving them a natural curl, bringing you the patented Curl Effect®.
READ MORE: Looking for eyebrow tattoo removal? Here's what you need to know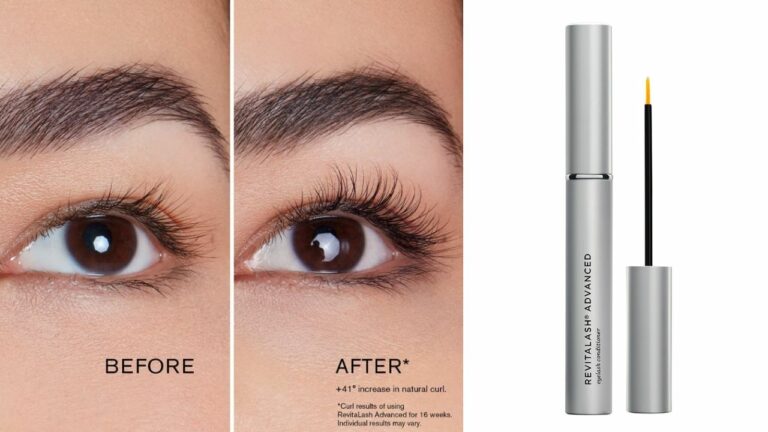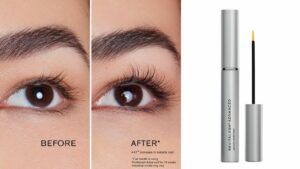 Try also: Revitabrow Advanced Eyebrow Conditioner £99
A proprietary blend of scientifically advanced peptides (BioPeptin Complex®), revitalising extracts and nutritive vitamins (lipids, biotin, green tea extract, rich in Panthenol) to help beautify and enhance the look of bold, defined brows.
One of the best-selling eyelash serums in Sweden, Swiss Clinic's Eyelash Growth Serum with its completely new formula containing three groundbreaking active ingredients, will provide you with beautiful, full, long lashes in just three to six weeks.
The three powerful and clinically proven active ingredients – Redensyl™, Biosaccharides™, Capixyl™new – work in synergy to stimulate lash growth, decrease hair loss and improve lash volume.
As well as providing nourishment for longer, thicker and more beautiful looking lashes, Swiss Clinic's Eyelash Growth Serum also promises to:
Reverses the hair loss process
Stimulates eyelash growth
Elongates eyelashes
Reinforces weak eyelashes
Improves hair anchoring
READ MORE: EYELASH EYESORE What you need to know about falsies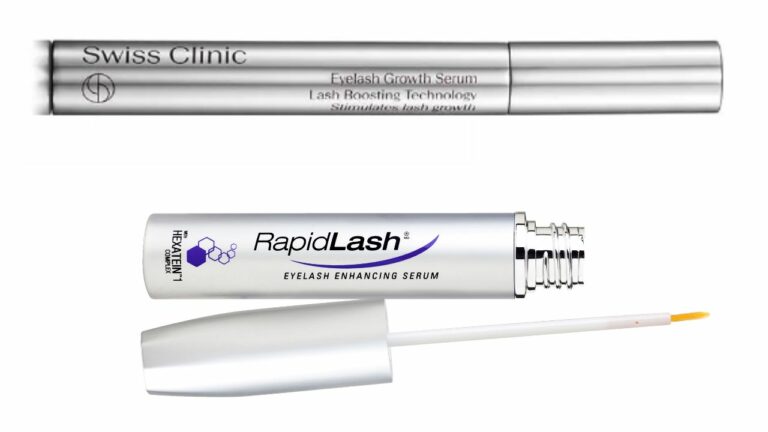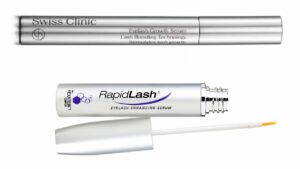 Fortify, thicken and lengthen your lashes with the innovative RapidLash Eyelash Enhancing Serum.
The clinically tested serum is designed to make the most of your natural lashes, encouraging them to grow longer, stronger and thicker.
If your lash line has become sparse and your lashes are prone to thinness and breakage, RapidLash will improve their overall condition in as little as eight weeks.
RapidLash® is formulated with Hexatein® 1 Complex, a scientifically advanced blend of Polypeptides, replenishing Amino Acids, nourishing Pumpkin Seed Extract, and highly beneficial Biotin and Panthenol, that helps fortify, hydrate and nurture lashes.
Like this article? Sign up to our newsletter to get more articles like this delivered straight to your inbox.