We've had the avocado phase, now sweet potatoes are the new hot Healthista trend of the moment. Lorna Van Baar has 17 surprising ways to use them

1. Sweet potato fries
Sweet potato fries are the new, healthier version of chips and are now being offered in so many eateries in the UK. I decided to give them a go at home and they turned out fantastically. Watch this video to see how I made them.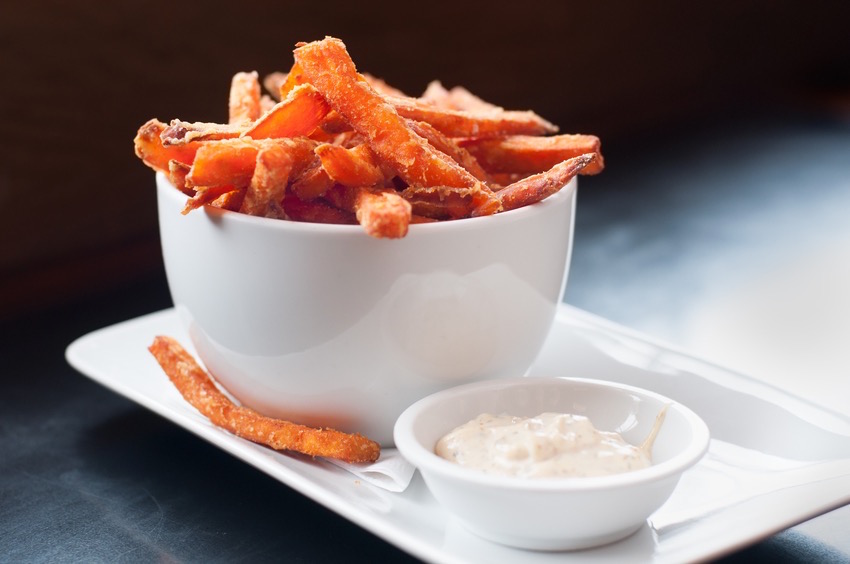 2. Sweet potato mac and cheese
Who doesn't love mac and cheese? It's been such a trendy dish lately appearing on more and more menu's as a side dish, but Nigella Lawson has taught us in her 'Simply Nigella' recipe book (and online: here) that it's possible to incorporate sweet potato into this already loved dish – double the yum! People have been sharing their creations of the recipe over Instagram.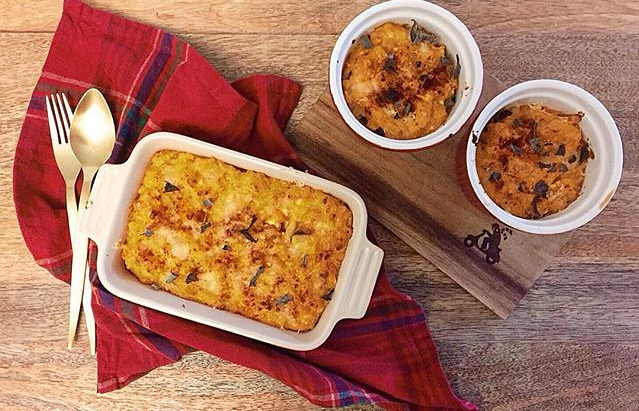 3. Sweet potato pizza crust
When I think 'unhealthy' I instantly think of foods such as pizza as it usually has a crazy amount of calories in it. This recipe courtesy of food blogger Kyra of Vie De La Vegan of a much healthier pizza crust containing sweet potato is a revelation (and also 100% vegan).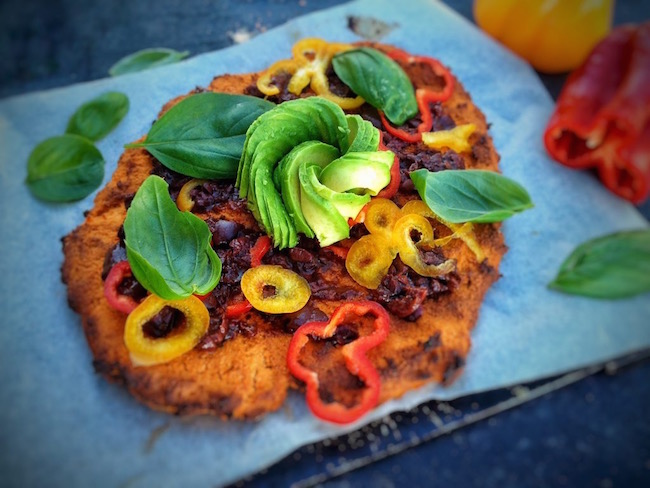 4. Sweet potato toast
For those of you who want a filling breakfast but not that bloated feeling that you get from bread, it has recently emerged as a trend on Instagram that sweet potatoes can be enjoyed as toast. Food blogger Kelsey from Little Bits Of discovered it last month when she ran out of bread and the trend has now gone crazy. PS it's ACTUALLY cooked in a toaster – find recipe here.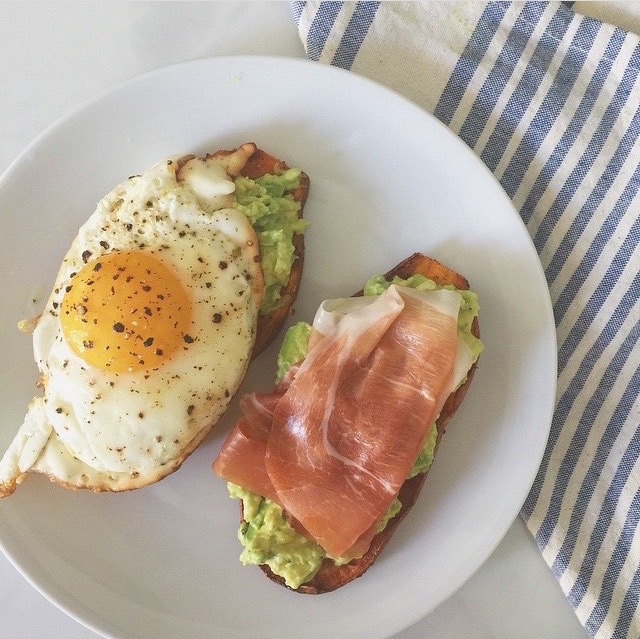 5. Sweet potato noodles

We've all had a go at courgetti and even heard of carrot noodles, but it seems that spiralizers are not going anywhere yet as sweet potato noodles are now the new craze. Use them as a replacement for noodles or pasta for a healthier option. Food blogger Lindsay from 'pinch of yum' has created a vegan friendly recipe here.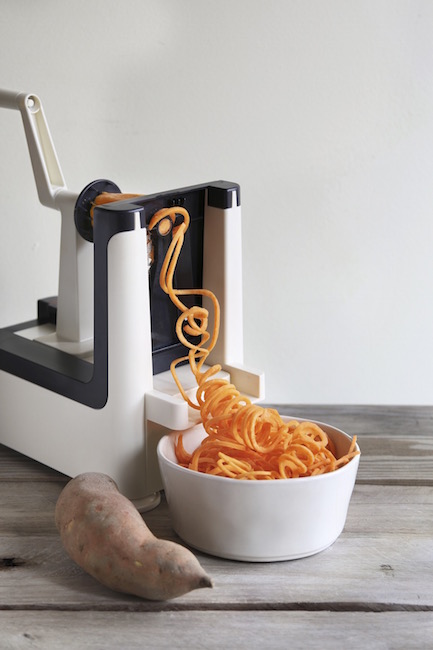 6. Sweet potato pancakes
Growing up, pancakes were my go-to breakfast on the weekends with friends, so finding out that you can make a healthier version with sweet potatoes is amazing. You can add natural yogurt on top instead of the normal pancake toppings of syrup or lemon and sugar. This recipe contains only two ingredients which makes it super quick and easy.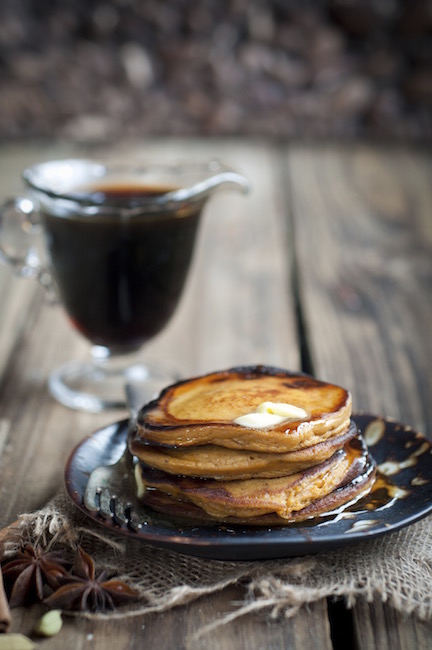 7. Sweet potato soup
When the weather is damp and miserable, there's nothing better than going home, changing into some comfy clothes and eating a wholesome homemade soup to end the day. Components which make up a sweet potato include vitamin C which helps with colds, flus, digestion, producing collagen and dealing with stress, and vitamin D, which is important for our immune system, so if you're feeling a bit low, a soup is the perfect way to help you perk up a bit. This delicious recipe contains ginger too for a double health kick.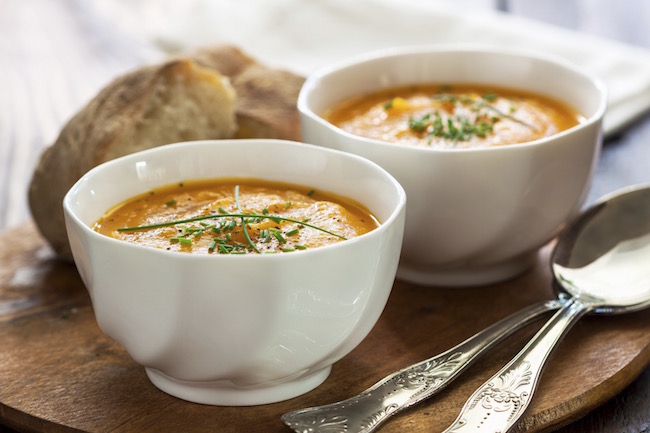 8. Sweet potato juice
Sweet potatoes are so adaptable they can even be enjoyed as a drink. Joe Cross from the documentary 'Fat, Sick & Nearly Dead' has created a website to inspire people to achieve weight loss and health through juicing and plant-based eating. Here's a great recipe courtesy of Joe of sweet potato juice.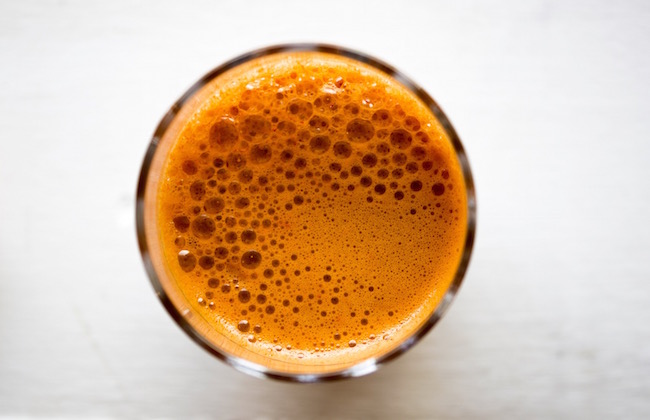 9. Sweet potato brownies

IT'S A REVELATION. Sweet potatoes can be turned into desserts! I love sweet potatoes and I love brownies, but I had never even thought of mixing the two things together. One of our favourite food bloggers Deliciously Ella shows us how it's done in this yummy recipe.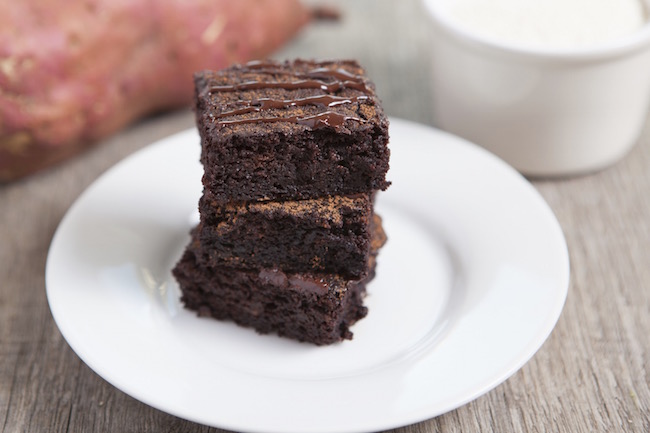 10. Sweet potato cupcakes
Have your cake and eat it. Sweet potato contains vitamin B6 which helps reduce chances of certain issues such as heart attacks, so with the journalist brain that I have, I am taking that as these cupcakes are good for you. Here's a recipe for extremely moist cupcakes.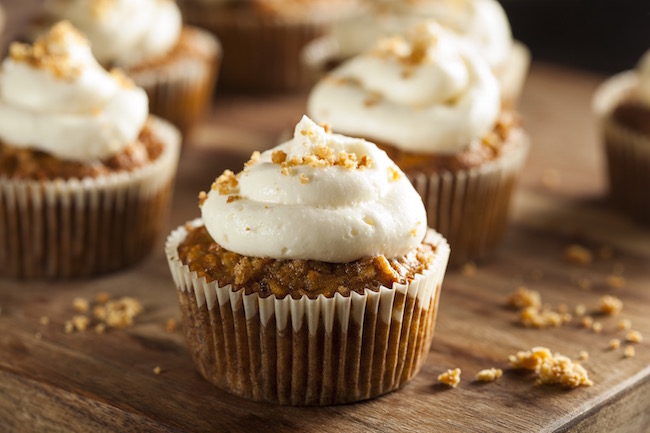 11. Sweet potato waffles
Who would have known that there are such things as HEALTHY waffles? Food blogger Whitney from 'To Live & Diet in LA' has come up with a fabulous recipe using stevia instead of sugar to avoid the addictive white stuff.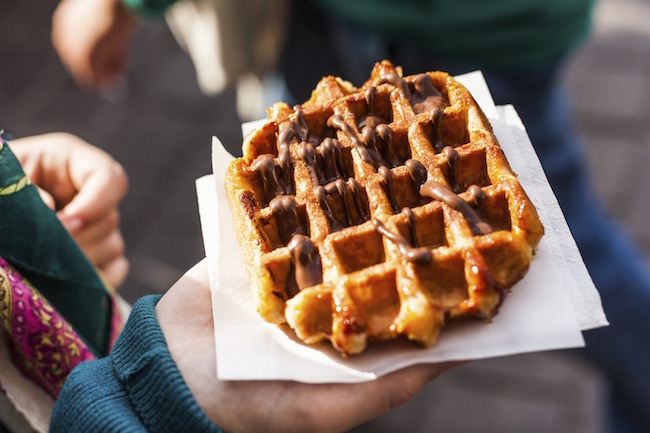 12. Sweet potato tortilla
The mediterranean diet is said to be among one of the healthiest around as it is characterised especially around olive oil and veggies with moderate protein consumption. Spanish tortilla is generally egg and potato based, but BBC Good Food have come up with a luscious sweet potato and spinach recipe which sounds much tastier.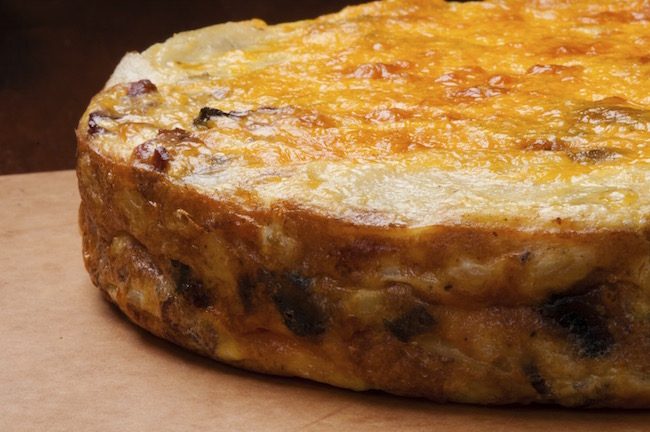 13. Sweet potato puree
Are you a keen cook? On Masterchef the contestants are always trying to make their meals more trendy with great presentation and posh sounding attributes to their dishes such as anything 'puree'. This sweet potato puree recipe could make your dish more fashionable. On the contrary, if you have a small child, this stuff works great as baby food too! Dinner party all round.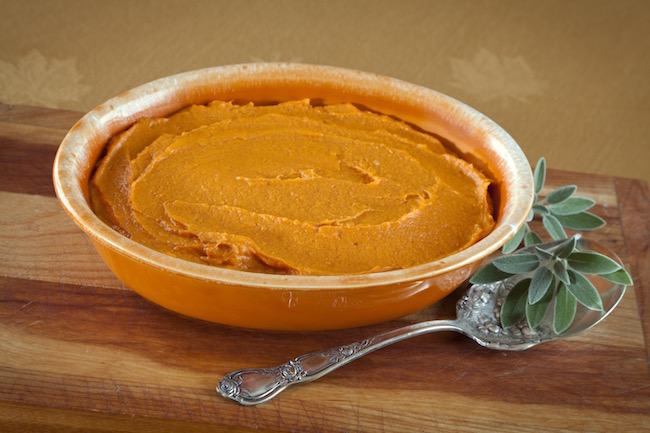 14. Sweet potato gratin

A sweet potato gratin may not be the healthiest dish, so you may want to avoid this naughty recipe it you're watching your weight; however, it could be enjoyed as a tasty treat on the weekends and maybe even enjoyed as part of a Sunday roast.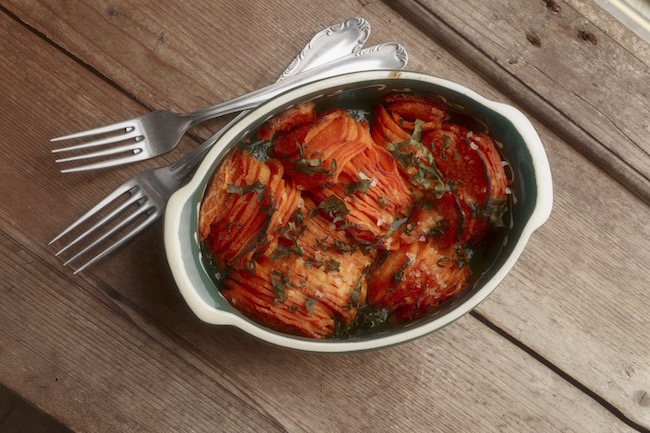 15. Sweet potato muffins
Sweet potato's are great for iron which gives you energy, and in this recipe, healthy eating enthusiast Jamie Oliver claims that these muffins would keep you full till lunch.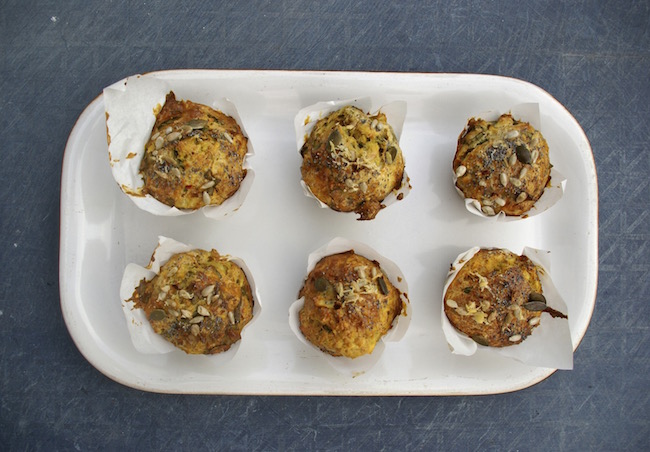 16. Hassleback sweet potato
This is a stylish alternative to a normal baked potato and would be perfect to impress your guests at any dinner party as they look so funky and impressive. Food blog The Healthy Foodie has come up with a delicious recipe for these tasty treats.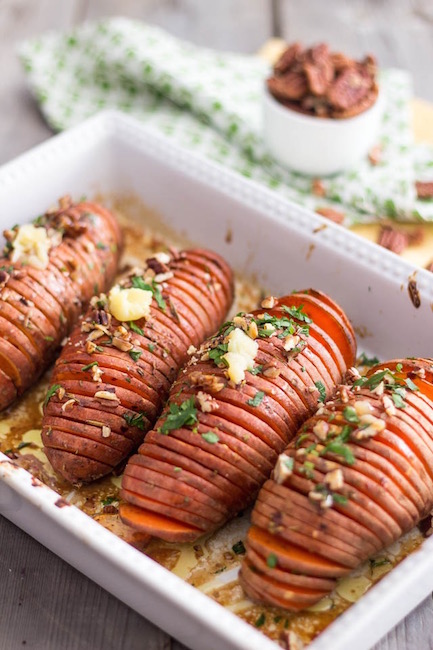 17. Sweet potato crisps
Most people love a cheeky bag of crisps, but forget the regret with this delicious alternative. 80twenty food blog has not only come up with a recipe for them, but also a couple of salsas to serve along side these crispy delights.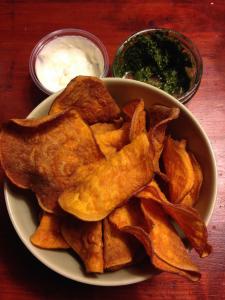 If all else fails….
You can always mash it. Our editor Anna Magee loves adding some kale with hers as it means you're still getting the nutritional benefits from kale but can't really taste it. I love mashing mine with a spot of butter and carrots like I did in the photo below.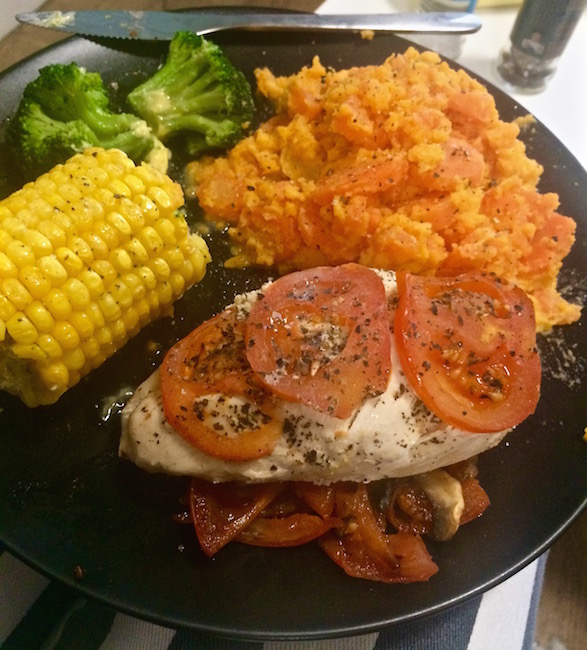 I hope you have enjoyed these different ways to eat sweet potatoes. If you have been inspired by any of these recipes, don't forget to take a picture of your finished creations and tag us on social media!
Instagram: @HealthistaTV
Twitter: @HealthistaTV
Facebook: Healthista.com
Like this article? Sign up to our newsletter to get more articles like this delivered straight to your inbox.