Summer is here and that means one thing… barbecues.  But you don't have to gorge on greasy burgers, cardboard buns and fatty sausages. Here are the unexpected foods you need for a healthy BBQ 
It's National BBQ Week (despite the intermittent sunny weather) so if you're planning to enjoy an alfresco meal this season but worried about your health goals try these healthy BBQ alternatives.
1. Avocados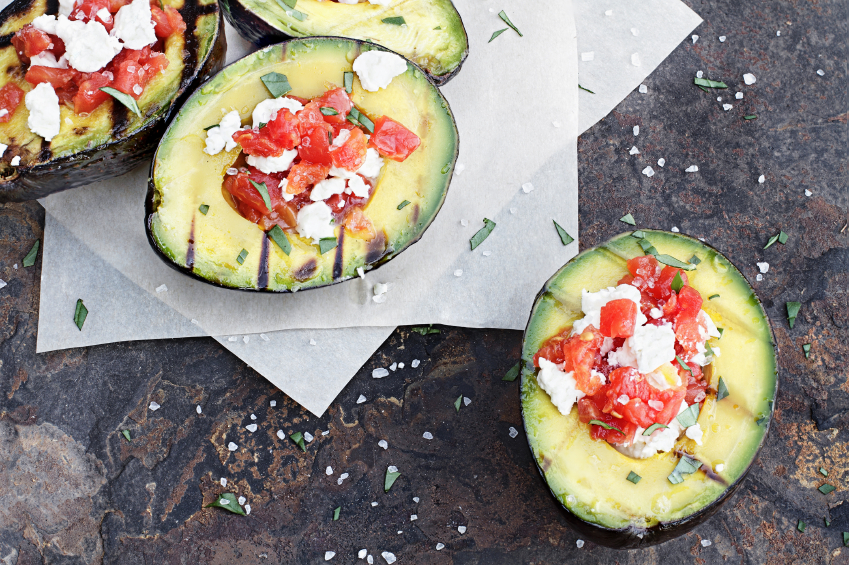 Just when you thought this wonder food couldn't get any better, it now turns out you can grill it too. Simply cut the fruit in half, de seed and slather on some olive oil, cook on the coals for a few minutes and voila. Stuff with salsa or Greek yoghurt or simply leave as it is.
2. Tofu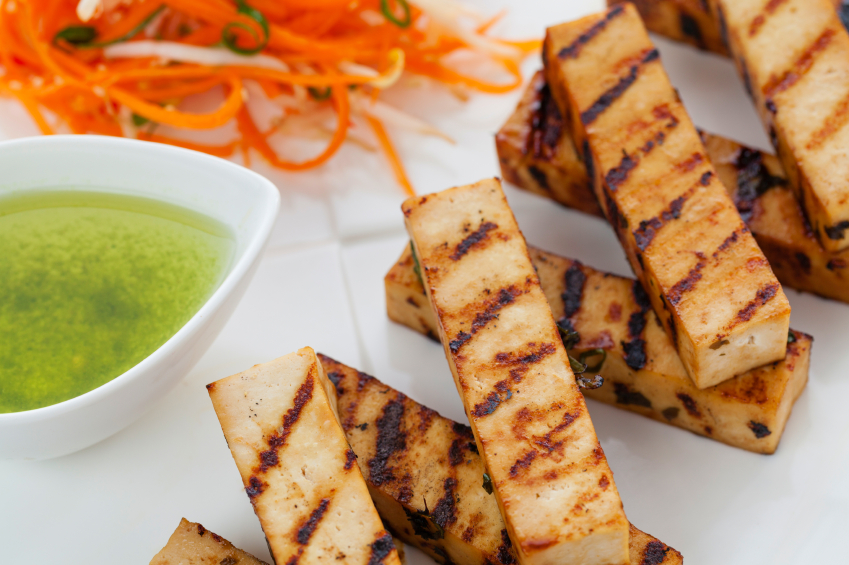 Tofu is the go to food for vegans and vegetarians. Its protein packed, meaty and when cooked right, ridiculously delicious. Simply marinate, (plain soy sauce does the job) and you're good to go.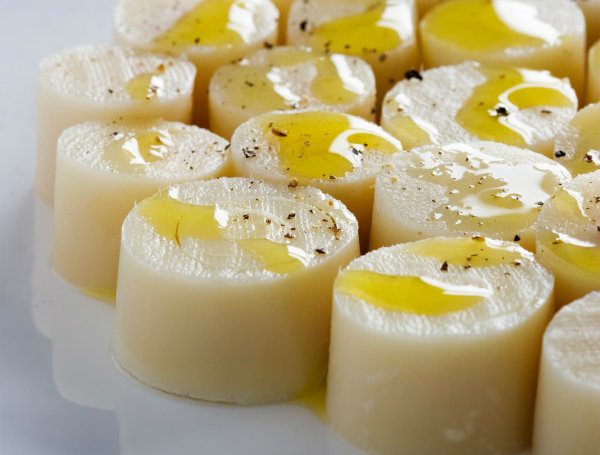 If you're not familiar with hearts of palm it's a white, tube-like, canned veggie that's great in cold salads and found in the tinned vegetable section of supermarkets. However by just drizzling in olive oil and grilling for 15 minutes you've got yourself the ideal healthy BBQ dish. Drizzle with vinegar and sprinkle on some cheese for a total orgasm in your mouth.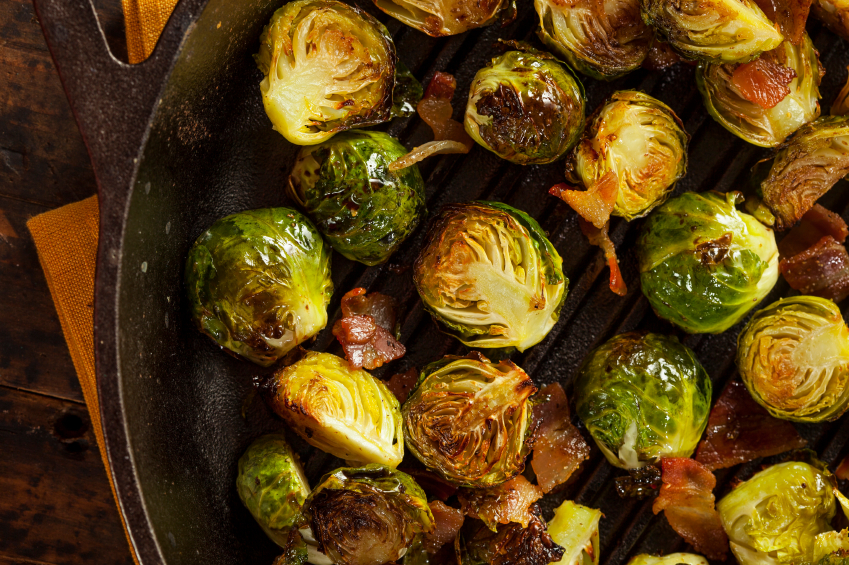 Whacking them on the grill gives these sizzling sprouts a completely new flavour. It's all crispy caramelised goodness, a far cry from the boiled mushy ones we were force fed as kids. Not to everyone's taste, but this delicious Brussel sprouts with bacon and balsamic recipe might totally change your mind!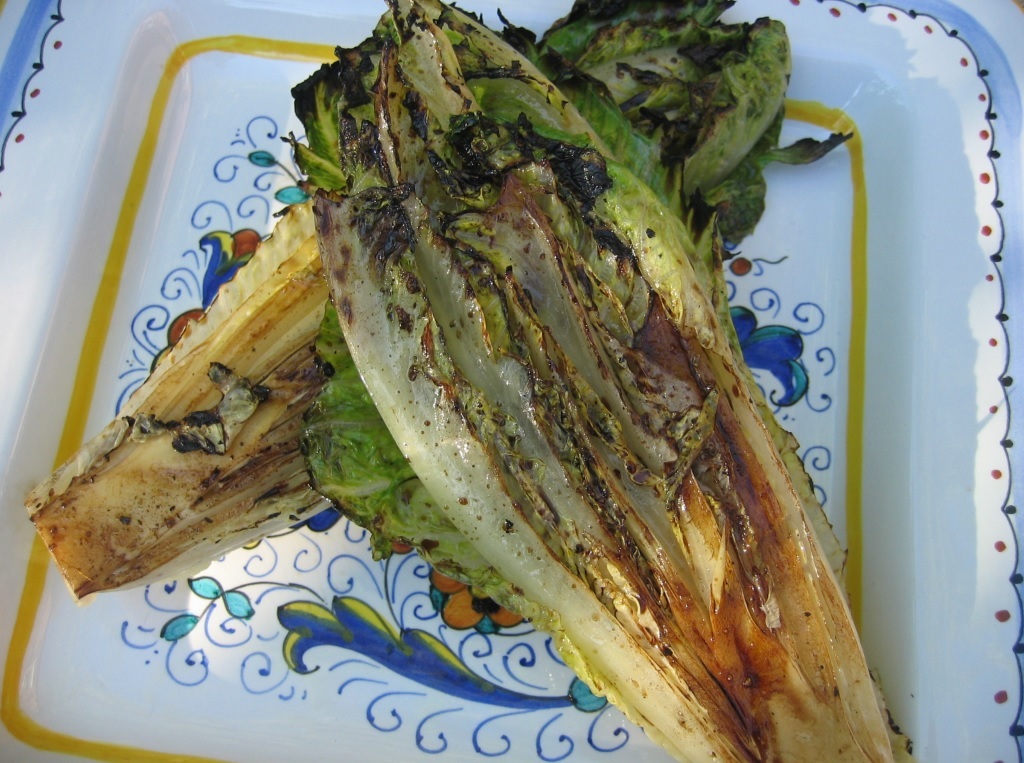 Who'd have thought you could grill lettuce? Sounds nuts but its actually delicious. When grilled the natural sugars create a sweet smoky flavour that make this the perfect addition to any bbq. Have it with meat, or anything else you want to grill. Guaranteed it will be delicious.
6. Polenta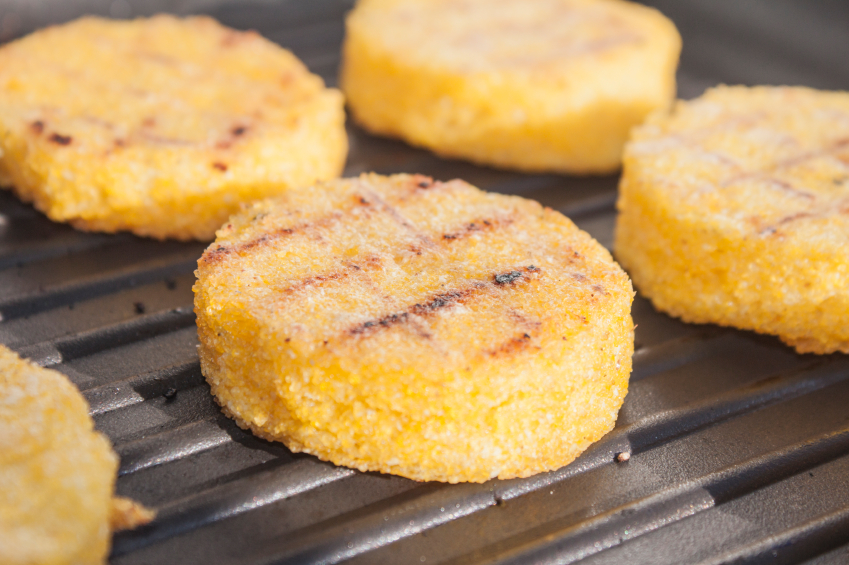 This Italian grain is so versatile it's ridiculous, from chips to pizza base, you can use it to make just about anything. These burger style polenta bites are the perfect meat free alternative to grill this summer.
7. Jalapenos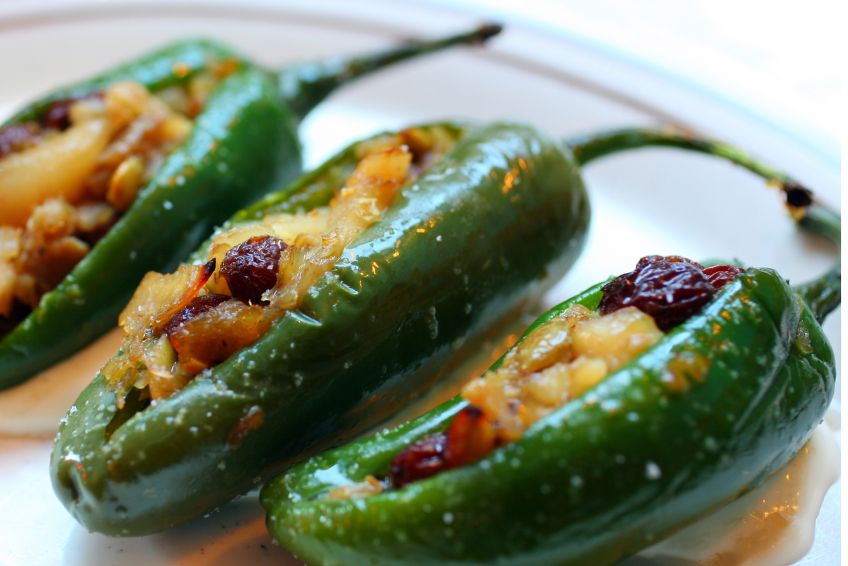 These fiery little pepper poppers are so delicious stuffed and thrown on the grill. We love them with goat's cheese, but you can use practically anything you like (within reason), wrap them in bacon if you're feeling a little naughty. 
8. Aubergine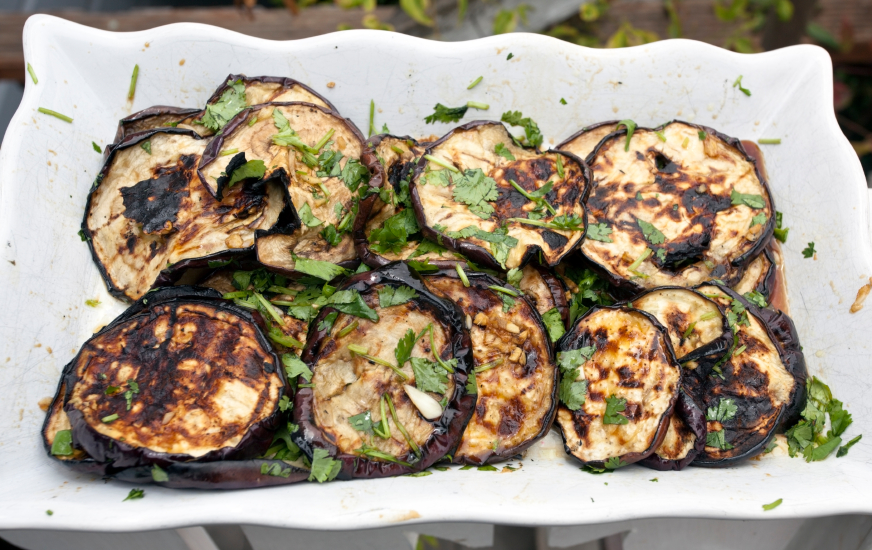 This meaty vegetable is the perfect accompaniment to your healthy fiesta. Just slice it and oil it up and you're ready to go. For a delicious dressing mix yoghurt and herbs, and top the aubergine when golden brown. Add them to a salad, use them as a side or just eat them on their own… the possibilities are endless.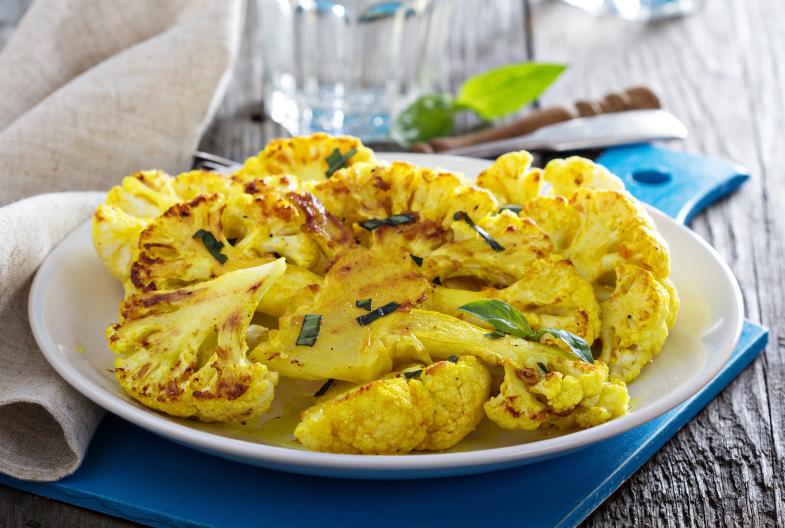 Cauliflower is packed with vitamins and nutrients, and definitely the chicest steak substitute this BBQ season. They are meaty and filling, and taste insane when slightly charred. They pretty much go with any herbs or spices you fancy, and you can even top with pesto.
10. Apples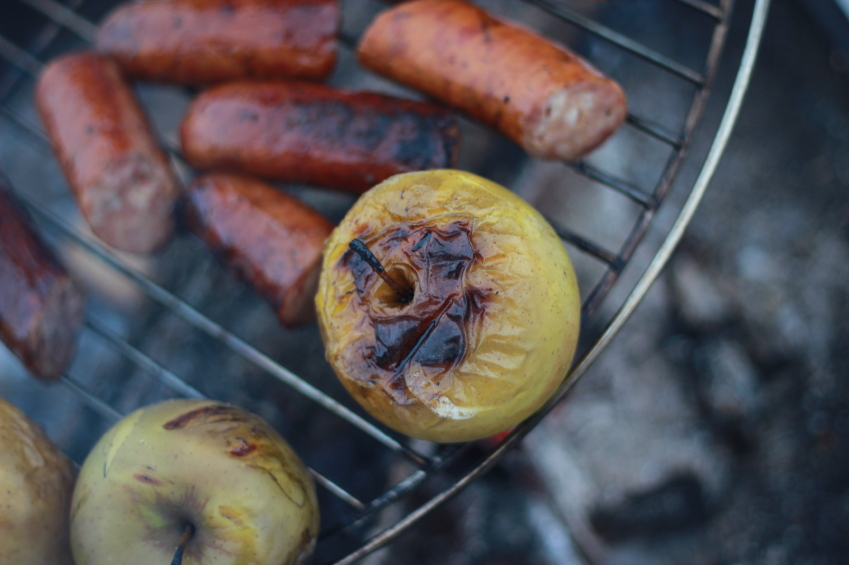 These fabulous fruits act as the perfect shell to stuff goodies in and bang on the barbie. We tried them stuffed with smoky sausage and sage, a perfect alternative to hot dogs if you can't bring yourself to forgo the meat. Stuff with coconut and raisins for a podge-beating pud.
11. Baby Bok Choy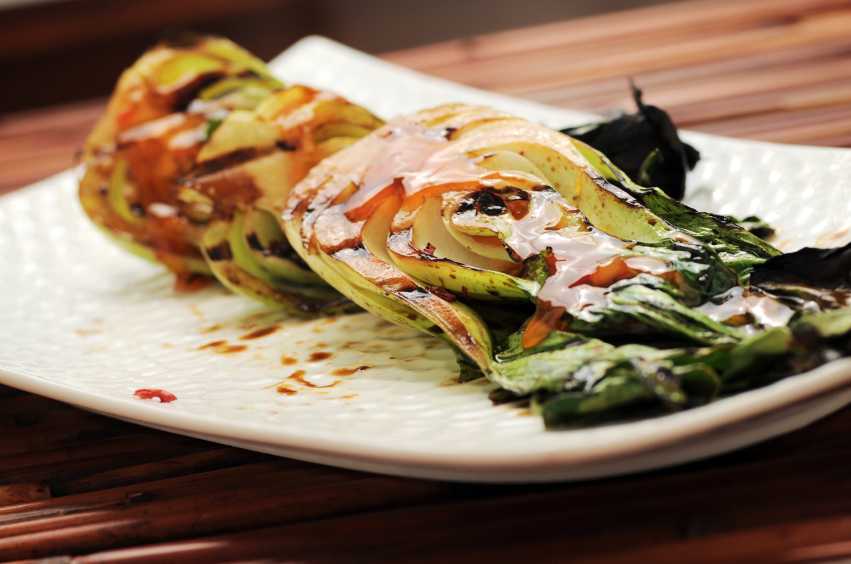 Much like romaine lettuce this Chinese wonder cabbage is another expected BBQ banger. Simply marinade in your favourite herbs and spices and grill. This super simple scrumptious recipe only takes 15 minutes.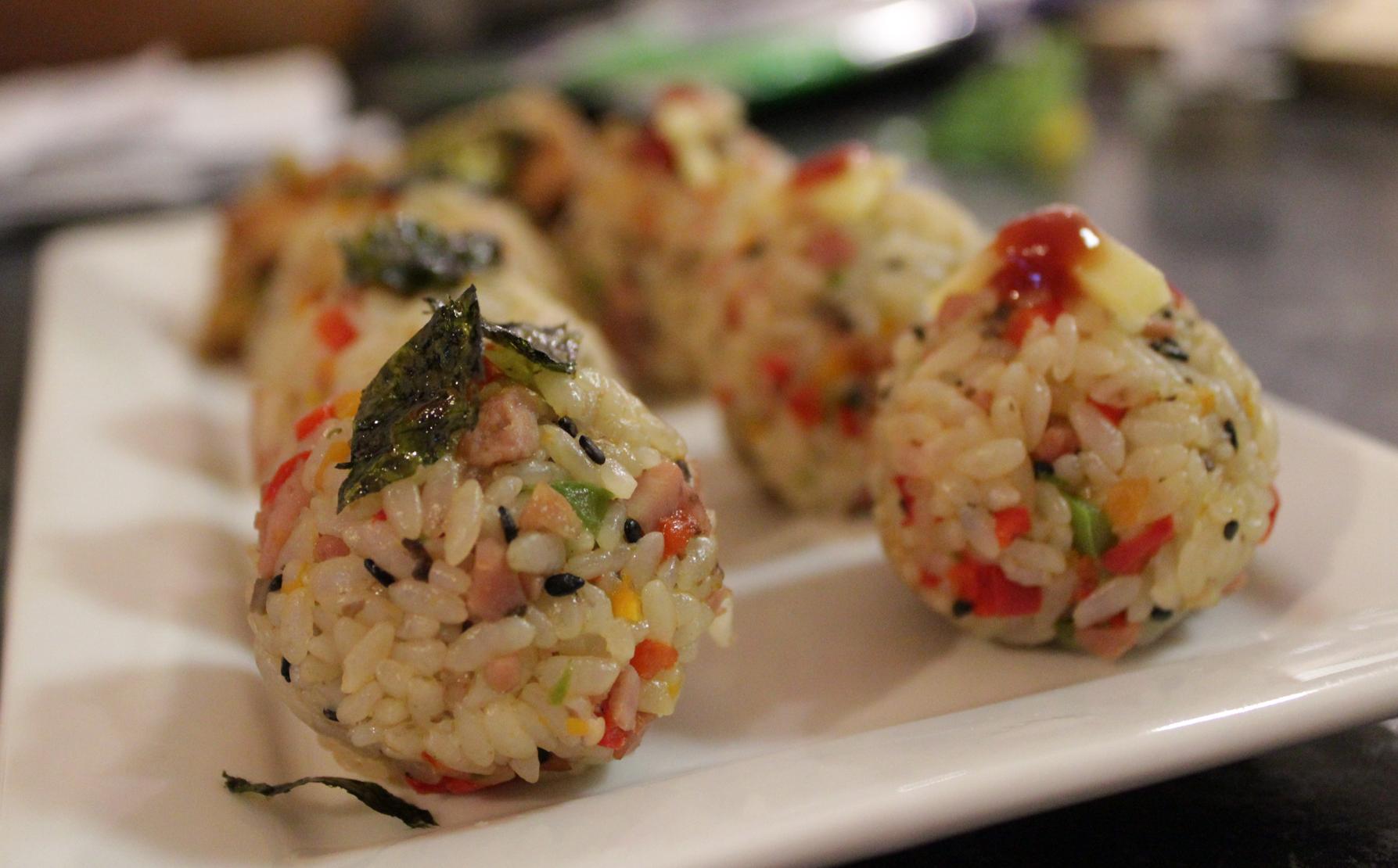 Quinoa is the super grain of the moment, so why exclude it from your summer feasting activities. This recipe is for rice balls, but just replace it with quinoa and you're good to go.
MORE: 5 grains you diet needs now (and how to cook them)
13. Pineapples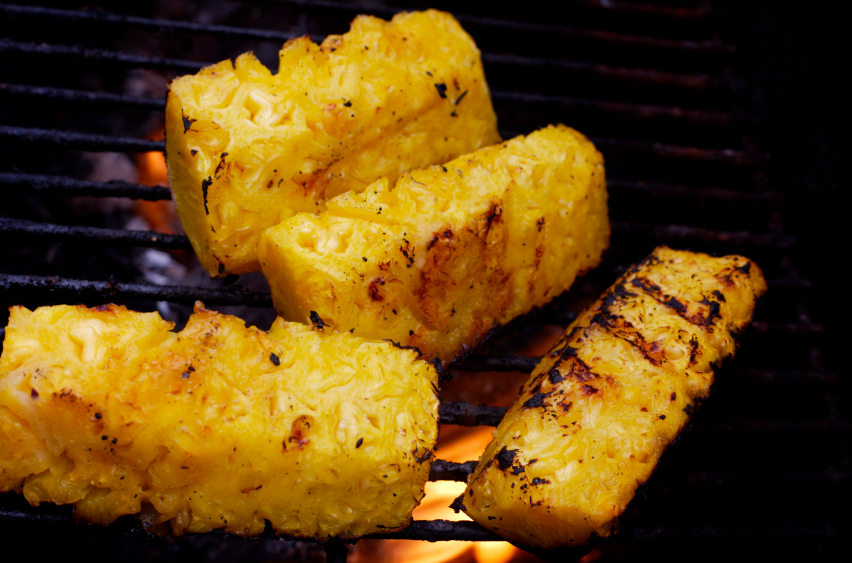 Forget ice creams and ice lollies for pud. Carry on the grillathon by chucking on some fruit. Pineapple in particular gives a great performance on the coals. Add sugar and cinnamon for someone with a sweet tooth or on its own for a fruity, low calorie delicious dessert. Cut the sugar out if you want to, we did and it tasted perfectly sweet without! You can also BBQ whole peaches and serve them sweet  or savoury. 
14. Bananas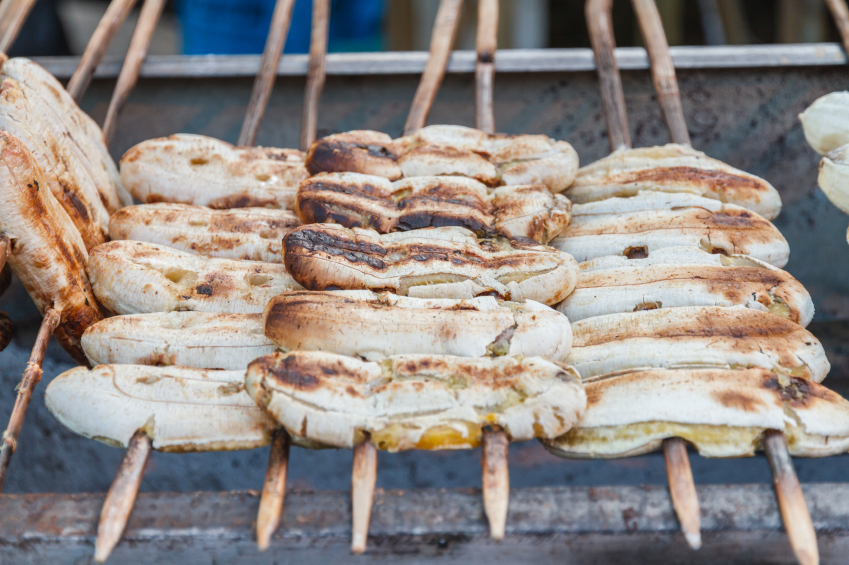 This sweet super food can be whacked on the coals with just a little honey and cinnamon for the perfect end to a grillicious meal… you don't have to add the rum…
15. Watermelon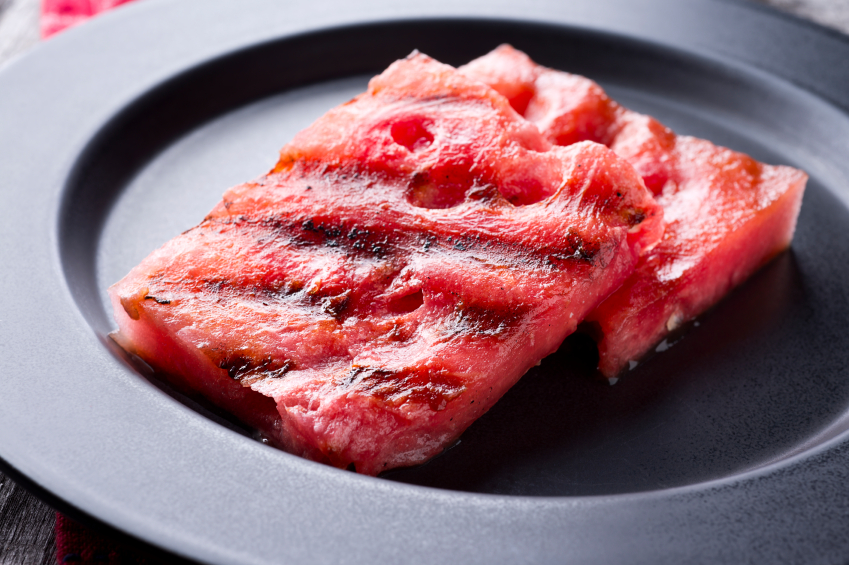 You'd be surprised at how savoury this dish actually is. It can be used as a salad, side OR dessert, a definite must-have for your body loving BBQ. The Watermelon is really meaty and goes perfectly with a soft cheese like feta.
16. Grapes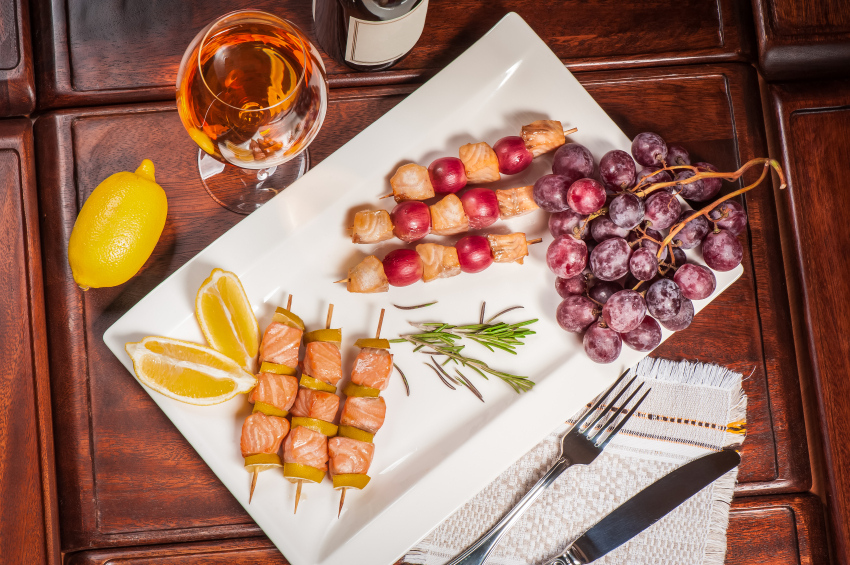 Packed with vitamin C, and with no fat or cholesterol grapes are the perfect unexpected addition to your bbq spread. Add them between pieces of chicken or veggies in a kebab-style skewer, or simply toss with olive oil and grill on their own. A delicious accompaniment to meat, fish or thrown on some bruschetta.