Searching for the best advent calendars for this year's holiday season? Healthista has rounded up the best advent calendars for 2021 – and we promise, it's not all chocolate
Getting through the next few weeks for that 'new year fresh start' feeling is right around the corner, and it can't come soon enough.
Let's be honest – it has been a long year of untraditional events. So, why not bring back some excitement by opening a gift each day of December?
We decided to round up our favourite advent calendars that are adding a little spice to each cold winter morning and keep us going until Christmas Day.
For Beauty Lovers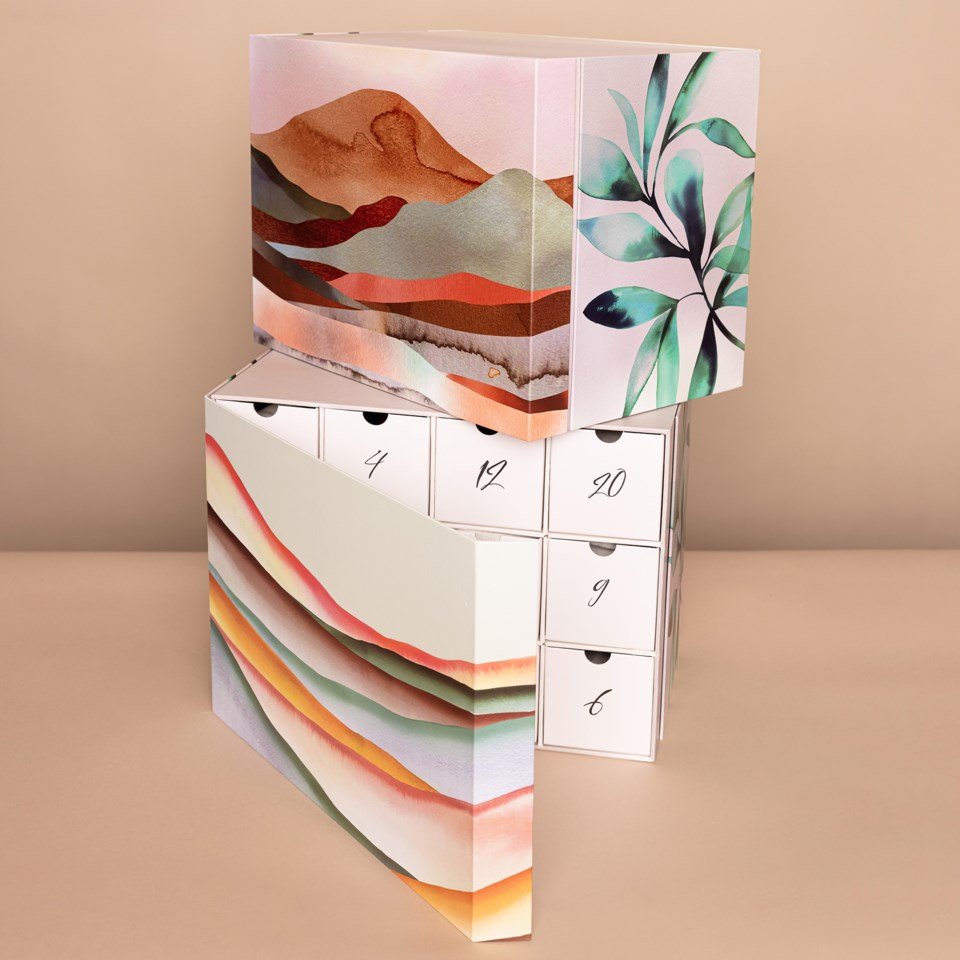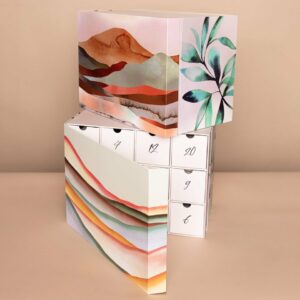 If you or someone you know wants to invest in good skincare brands but are not sure where to start, this Skincity Advent Calendar is the perfect way to try well-known products.
Including some of the most popular beauty brands, this calendar features the likes of SkinCeuticals, Dr. Barbara Sturm, Hourglass, Paula's Choice, Kiehl's, and many more.
The best part is, they have included both full size AND travel size products so you can take your skincare on the go.
Also – the box has been has been designed in collaboration with Swedish illustrator Veronica Ballart Lilja.
With an impressive retail value of £481, this calendar costs just £140.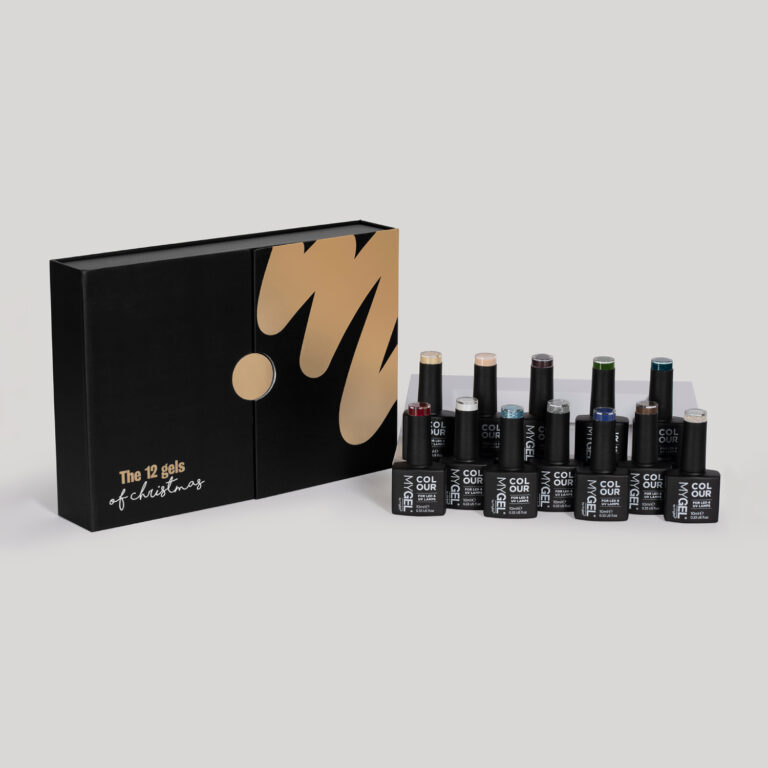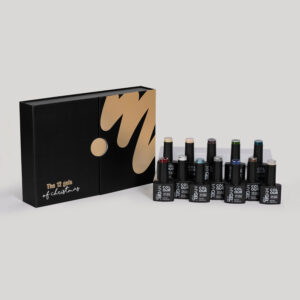 Tired of paying for your nails every two weeks just for them to chip after the first week? Yeah, us too!
This popular nail kit is available as an advent calendar this year and includes 12 days of full-sized limited edition festive gel polishes just in time for your holiday party.
The calendar also comes with a UV/LED lamp and both base/top coats.
This calendar valued at £90 is also available at LookFantastic.com, Amazon.co.uk, and ASOS.com.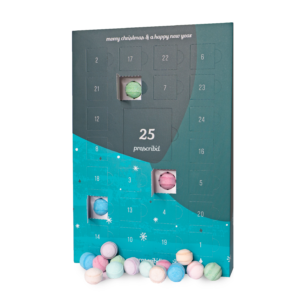 Who doesn't love to unwind after a long, cold winter day other than by taking a bath with a glass of red (or white) wine?
Say hello to the Prescrib'd advent calendar – the perfect gift for friends or family. There are 25 days worth of bath bombs that smell INCREDIBLE and will put you in complete zen mode.
Plus, even if a bath isn't on the agenda everyday, these will last the whole rest of the year!
For Party People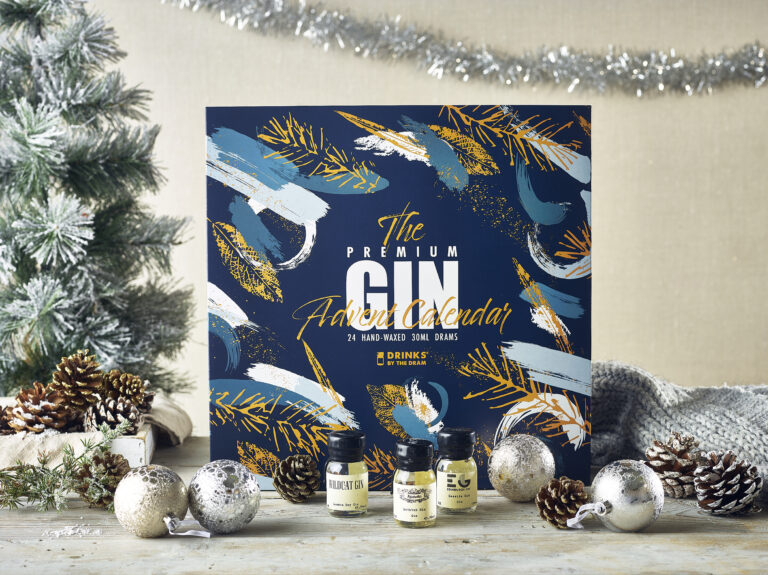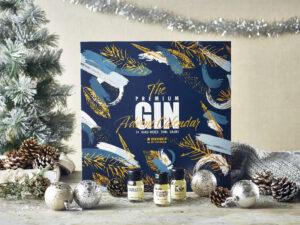 You bring the tonic, we'll bring the gin!
This advent calendar is not only gorgeously made but behind 24 slots is 30ml-bottles of some very strong, yet very tasty wax-sealed gins.
The uniqueness of this gin pack is that it comes from 21 different distilleries in 9 countries across the world.
You can tell just from the first sip that these gins are premium craft.
Side note – there's also free shipping. Watch the video on their site for tips on what festive drinks to make with these.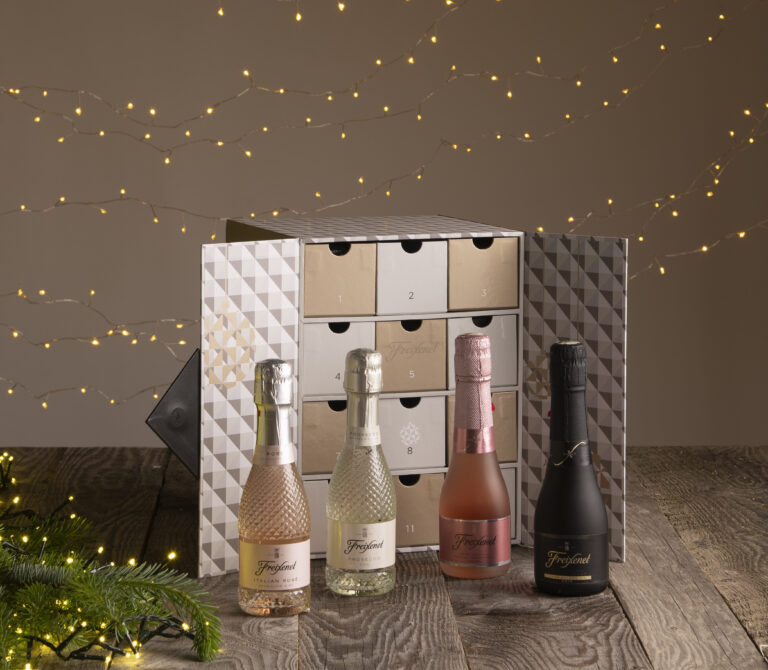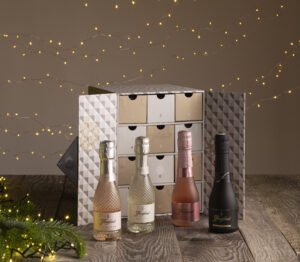 This advent calendar is perfect for your girlfriends who love a good glass of Prosecco.
But let's be real –  not everyone fancies the same flavours.
This 12 Day Advent Calendar contains 12 x 20cl bottles from their sparkling range.
Bring this to your holiday party as a white elephant gift exchange and everyone is bound to be fighting over it.
Each calendar also comes in a beautifully designed and sturdy display box, so you can use it later on as a makeup or jewellery box.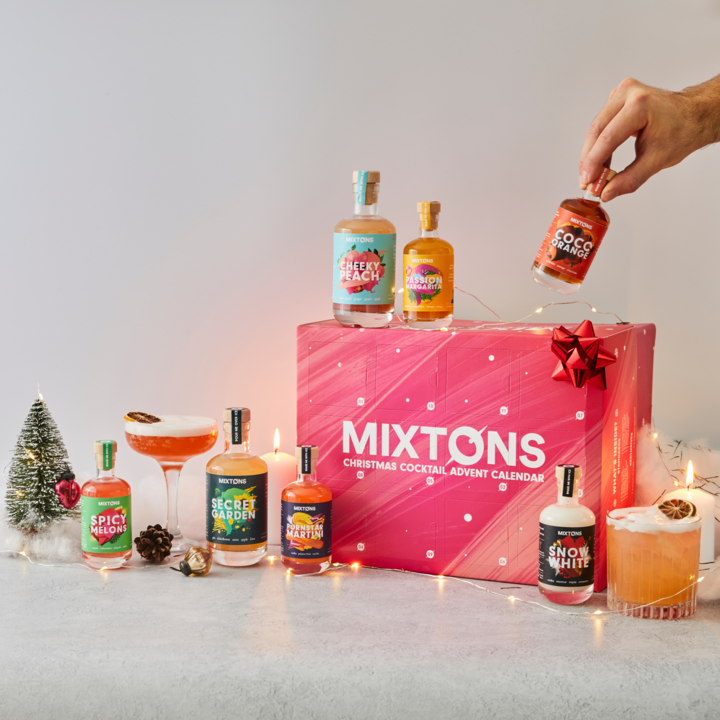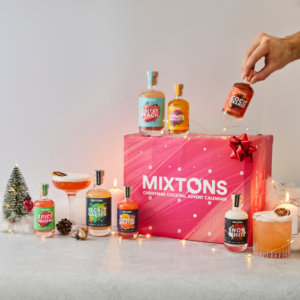 Did someone say life of the party?
Gift this advent calendar to your party host and you're guaranteed the title.
This delightful advent calendar includes Mixtons entire range of 12 cocktails PLUS a free cocktail shaker and re-usable metal straws.
On top of that, Mixtons will plant a tree for every box of cocktails sold and contains sustainable packaging for their products.
Environmental conscious? Check. Tipsy on festive cocktails? Check.
A perfect pre-game cocktail kit for your next Christmas party!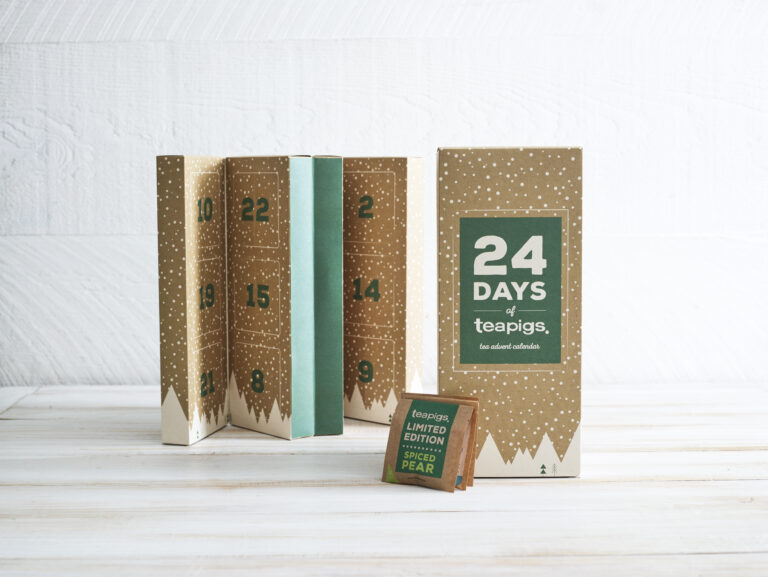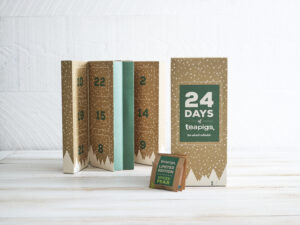 We know this isn't a boozy drink, but we had to include an option for our non-alcoholic friends.
Calling all tea lovers, this is the perfect variety of festive and classic teas for a cozy night in or early morning start.
With 24 days of a mix of Tea Pigs favourite flavours, you are sure to find a new favourite of your own. This includes some fun festive picks like Spiced Pear.
Also suitable for all the vegetarian and vegan friends out there.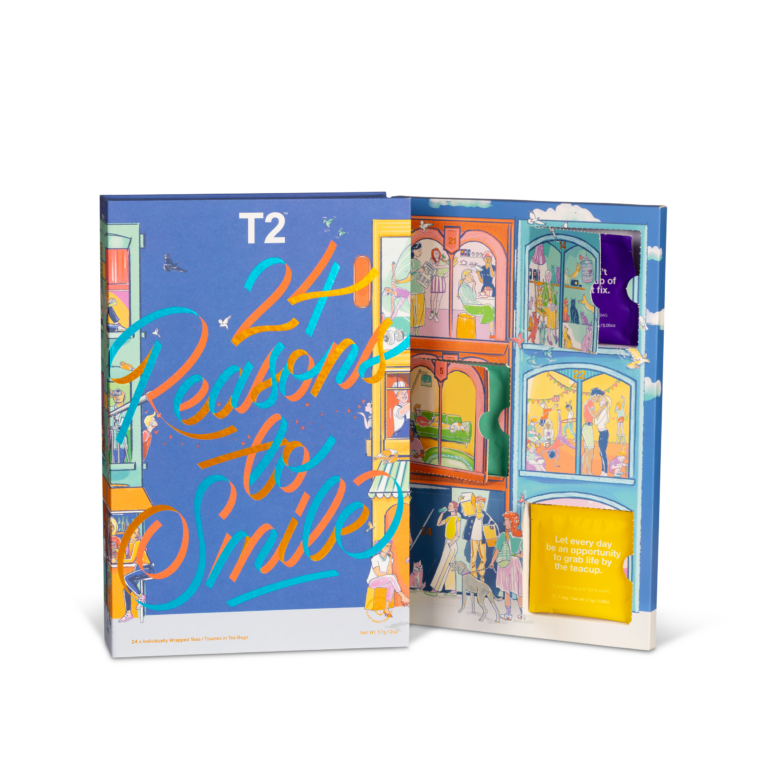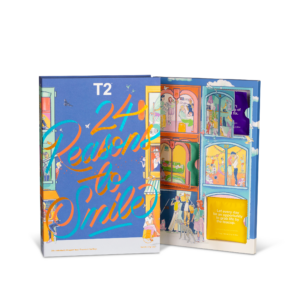 Written in their name, this advent calendar will bring you an inspiring quote to start your day off on every package you open! A pick me up and a good cuppa? Yes please!
Behind 24 windows you will find flavours ranging from Christmas Breakfast, Strawberries & Cream, and Gorgeous Geisha.
Also – the brand is from an Aussie-born speciality tea shop. Just try to imagine you are enjoying their summer season there as you sip on your delicious morning tea. They also have a loose leaf edition for the same price!
Perfect for Couples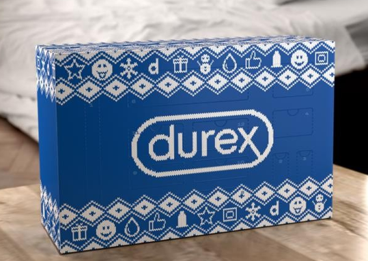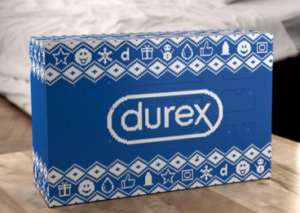 Ladies – it's time to put on your favourite lingerie and turn up the heat.
This Durex advent calendar includes sex toys, condoms, lube and couple games designed to enhance sexual experiences and intimate moments with you and your partner.
But don't worry, they promise to deliver it in discreet packaging so your neighbours won't know what you'll be getting up to later.
Perfect gift to surprise your partner with to spice up your sex life this winter season.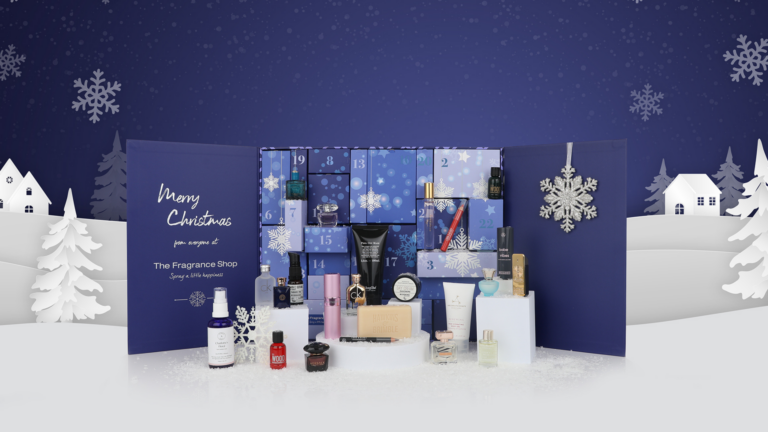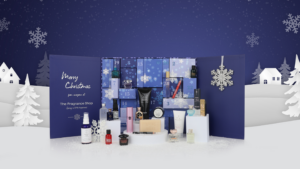 Who cares about being the best dressed when you can attract someone just through pheromones.
The selection of products that come in this calendar are perfect for both him and her as it includes a good mix of men's and women's products.
Brands include Versace, Burberry, Calvin Klein, and Paco Rabanne, as well as a Jennifer Lopez fragrance and a £10 off The Fragrance Shop voucher. 
Give this as a gift to your couple friends or to your partner so you both can enjoy something out of it.
For All of the Foodies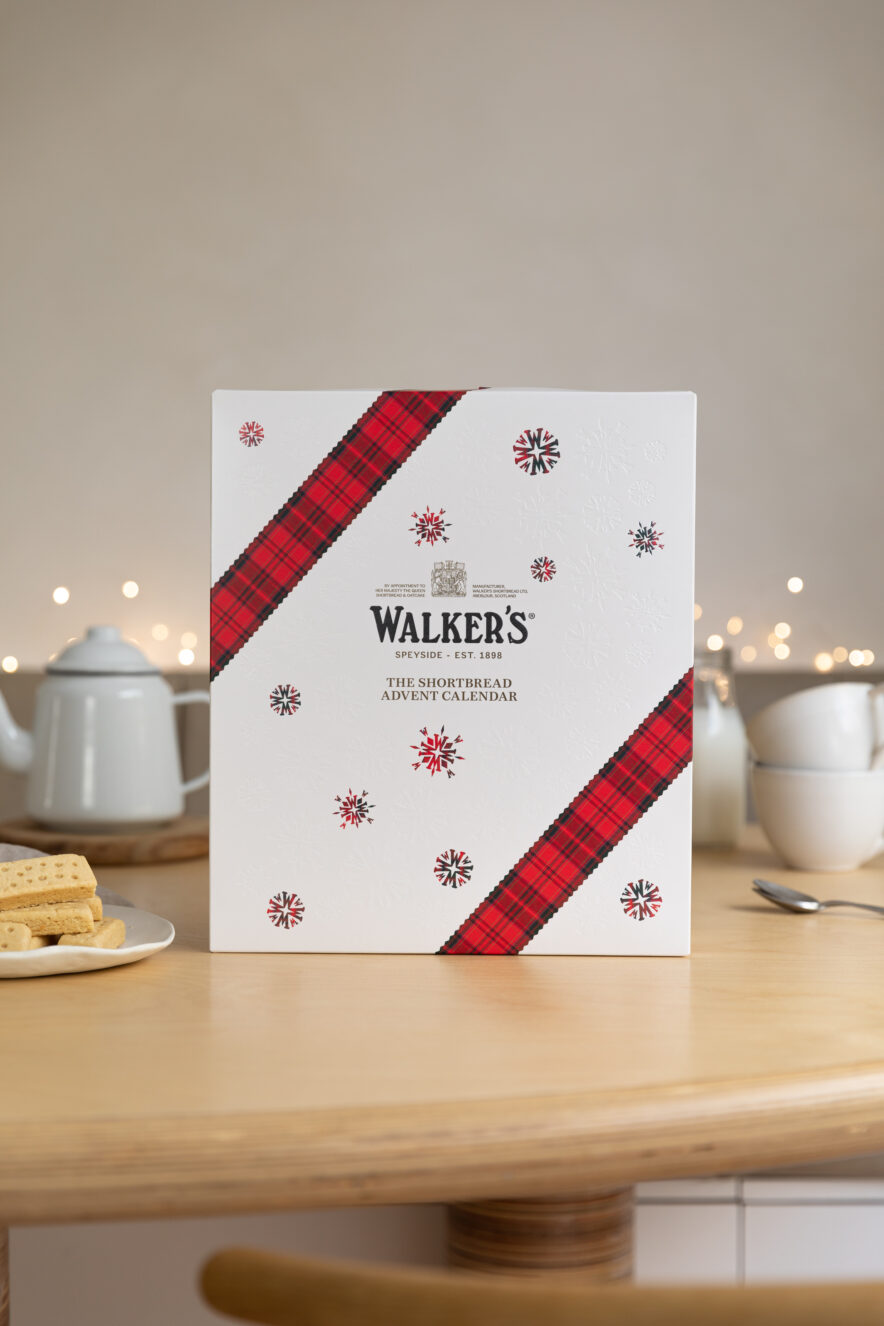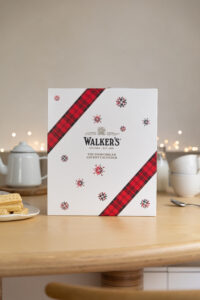 Classic and affordable – who doesn't love shortbread?
Open up 24 windows to an individually wrapped Walker's Shortbread treat.
From the traditional pure butter shortbread to salted caramel delights, this pack has a total of 5 different flavours to go with your morning teas.
The perfect gift to give to a colleague or next door neighbour.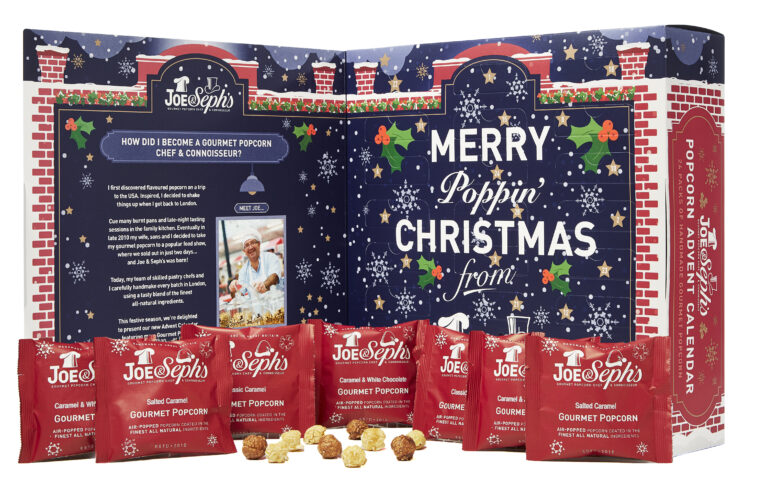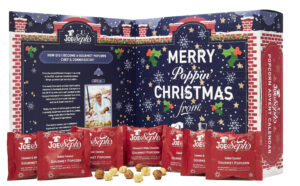 Did someone say movie night?
What better way to spend a cozy night in than watching films and enjoying a delicious variety of 19 different flavoured popcorn – ranging from Gingerbread to Tiramisu. Yum!
Don't worry about shipping, its free. They also have 'Tipsy' advent calendars and a Vegan Advent calendar options as well.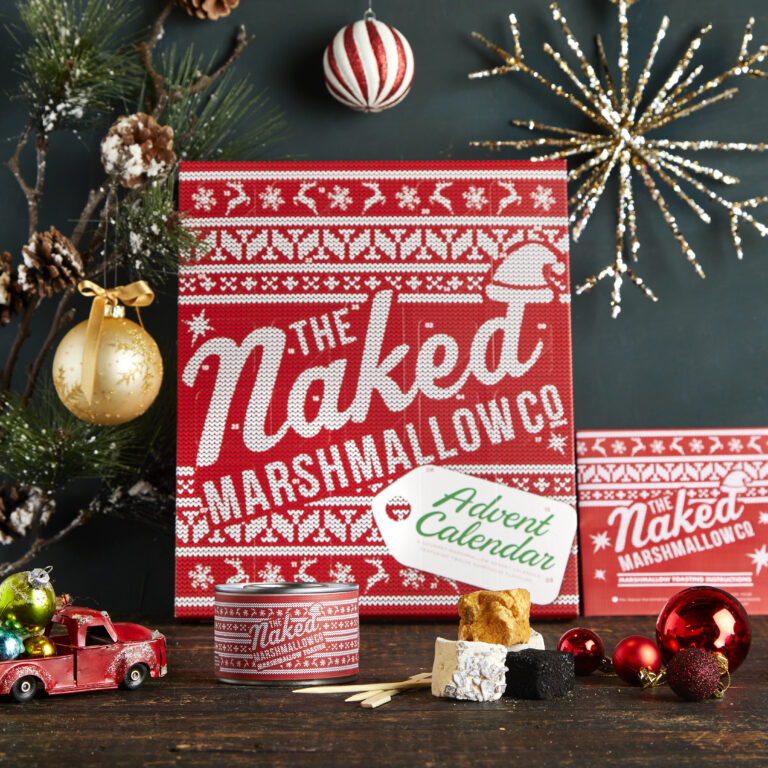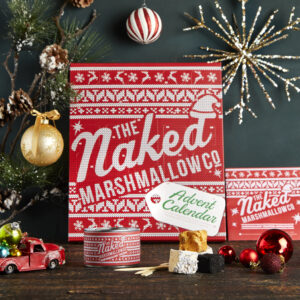 Forget chestnuts – howabout marshmallows roasting on an open fire?
A unique selection of savoury, sweet, and fruity flavours await behind 25 windows.
This alternative advent calendar is a perfect way to end a dinner party or give as a gift to children so they can enjoy with their friends during their winter break sleepovers.
Add on a toasting kit that includes bamboo skewers and a marshmallow toaster so you are ready for a night of roasting marshmallows.
If you're feeling extra, they also have a Boozy edition for all the adults to enjoy.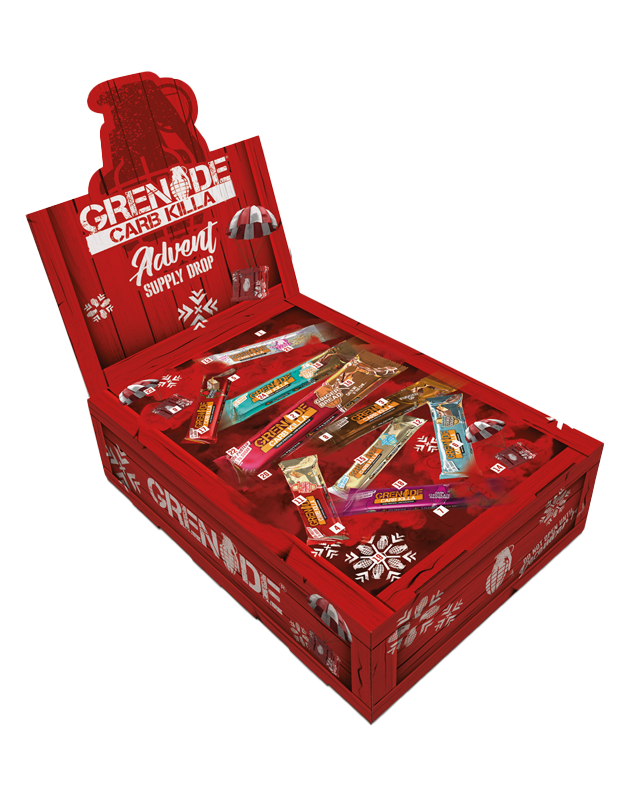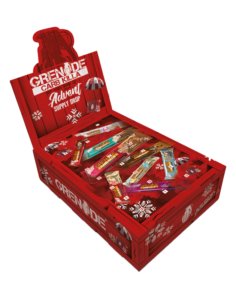 Health conscious for the holidays? This alternative to your typical chocolate advent calendar will help keep yourself in check and away from the Christmas carbs.
These protein bars have 24 grams of protein and less than 2 grams of sugar – which is perfect for a healthy snack after the gym or while you're doing all of your Christmas shopping.
Flavours range from Birthday Cake to Dark Chocolate Raspberry so you won't be missing out on the holiday treats!
Satisfy your Sweet Tooth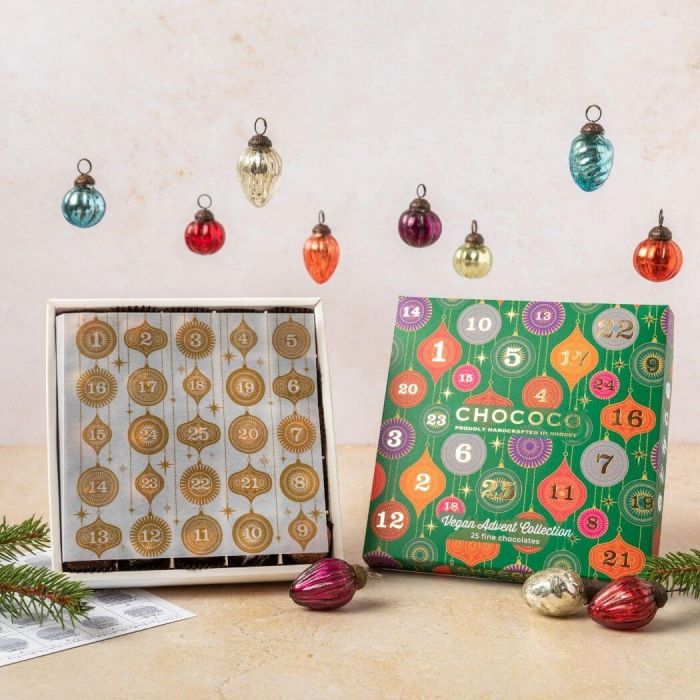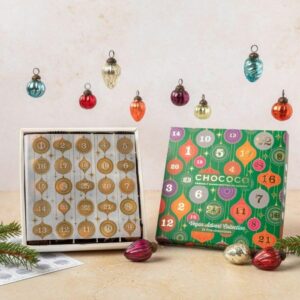 Vegan-friendly, this selection has everything you need for your friend who doesn't eat dairy.
Even besides being vegan, these special chocolate flavours like Chilli Caramel and Macchiato Coffee Truffle will set the Chococo box apart from other traditional chocolate boxes.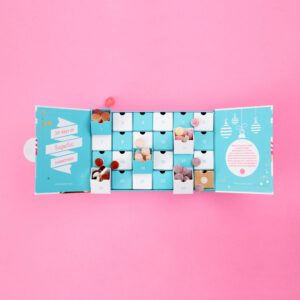 Open this 24 drawer box filled with SugarSin's signature cocktail gummies, a unique spin on your typical sweets.
Or you can 'pick n mix' for your own selection of fruity goodness.
This is the perfect advent calendar to give to your favourite hair dresser or colleague to let them know how sweet they are.
More Healthista Content:
Feeling burned out? 7 benefits of taking a 'brain break'
How to be successful: 8 ways to master your physical intelligence
10 best natural remedies to boost immunity & fight off festive colds
5 important full body stretches you can do right now
3 ways to speak to your partner about their mental health
Like this article? Sign up to our newsletter to get more articles like this delivered straight to your inbox.