Stressed in the city? We talked to Tessa Watt, the author of new book Mindful London: How to Find Calm and Contentment in the Chaos of the City
about how to find peace in the Capital
Tessa Watt has written about mindfulness (a type of meditation based on being in the moment) for years; it's a subject she feels passionate about. After moving to London from Canada she struggled with the adaptation. Although she loves London, she could feel herself struggling with the contrasting pace. In the book, she focuses on all aspects of city life, from mindful commuting to mindful eating.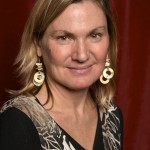 Tessa wants to bring balance in this man-made world. Her advice for people who are struggling with the rush and anxiety of London is to keep pausing.
'Find your pause button. Check in with yourself, notice if you're rushing and whether your mind is completely caught up in a whirlwind of thoughts and just stop for a moment,' she says. 'Feel your feet on the ground, take a few mindful breaths and be aware that you are breathing and feel the breath inside of your body.'
Tessa continues: 'It's the thing that big city dwellers complain about the most. It's the travelling and the transport, we constantly feel really irritated. We think of that being the complete opposite of mindfulness, we can't imagine finding mindfulness on the Tube. So, for me that's one of the most powerful parts of the book, how can we find mindfulness in the parts that we find most irritating?'
Tessa believes that the more we pause to focus on the present moment, the more we are able to enjoy it. Here are 14 of our Tessa's tips to help you pause and stay mindful in the capital:
1. Commuting doesn't have to have to be stressful If you are on the Tube get off one or two stops before your usual stop and walk; walking is a great way to clear your head and take in the scenery. This decreases the stress of the busy underground environment.
2. Put away your gadgets and newspaper If you're on the bus sit on the top deck and look out of the window, notice things you never normally do. Admire the different houses, shops and people. Getting the bus can't be boring when your surroundings are constantly changing. As children we were always really excited to sit on the top deck and watch the world, we want to bring that excitement back.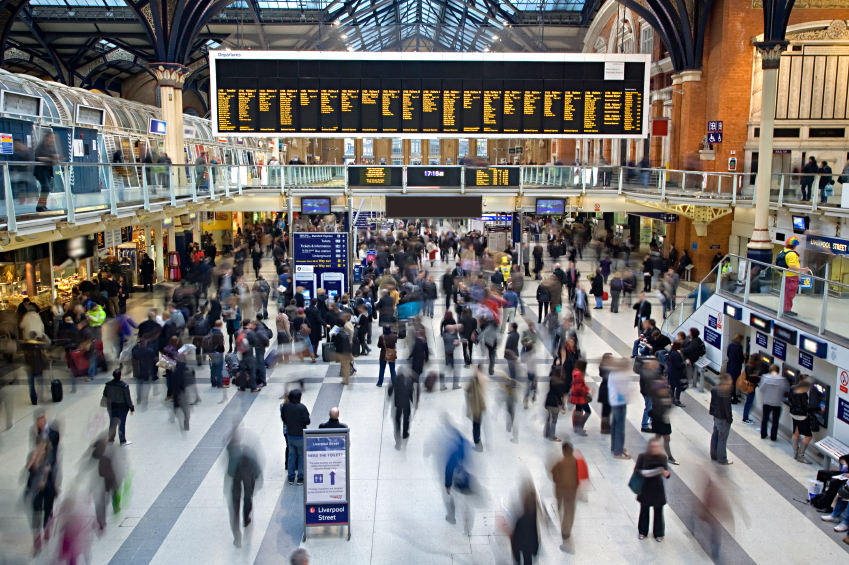 3. If you can, cycle to work You'll be so busy concentrating on the roads and being careful that it's a great distraction. Feeling the wind on your face will make you feel alive, healthy and will energize you for the day ahead.
4. Connect with nature Even the tiniest connection with nature gives us a real balance of the speed and restlessness London life has.
5. Find hidden gardens and green spaces The Victorians created little garden squares in the middle of London; these give us a brilliant connection with nature.
6. Notice the trees, plants and blossoms Unlike other cities, London is covered in trees and pretty plants. By noticing these it brings us into a different time frame, and gives us a break from the busyness.
7. Experience a journey on a the Thames Sail up the river Thames on a riverboat; enjoy the soothing rhythm of the water and experience a completely different perspective of London that you're used to.
8. Allow yourself time alone Although London has a vast population it has one of the highest rates of loneliness. You need to learn how to be on your own, and how to enjoy your time alone.
9. Treat yourself to a day at the spa. Take a holiday for your mind and your body. To experience a mindful experience, go on your own and let yourself enjoy the day; it will put your mind and body in a leisurely pace. Healthista loves the Thai Square Spa in Covent Garden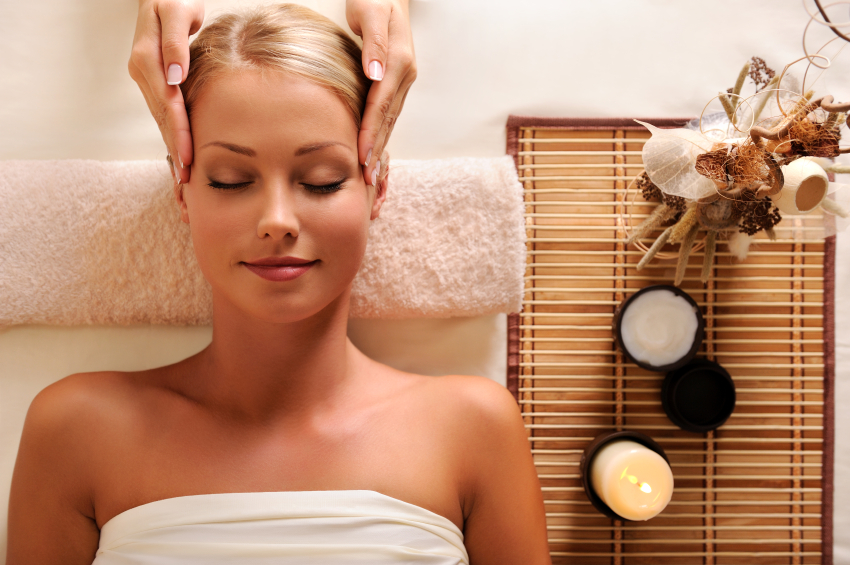 10. Visit churches and temples Going to church every Sunday used be a regular tradition for people in Britain, but now Sundays tend to be when we rush around doing the weekly food shop. You don't have to be religious to go to a church/temple; they are peaceful and give you the perfect atmosphere for reflection.
11. Listen to the birds singing Hearing birds sing is a rarity when working in a big city. Just pause and really try and listen to the birds tweeting, this will connect you to nature.
12. Try slow eating Instead of going to fast food chains try places that sell local produce, eat slowly and enjoy the food. Tessa recommends Wild Food Cafe to experience slow eating. It specialises in vegetarian and vegan food and specialises in raw food. This is a great place to experience healthy good, sit back and relax.
13. Go for a coffee without getting the caffeine jitters. Enjoy a mindful coffee without getting the unpleasant caffeine buzz, stick to decaf or try some fruit teas. Postcard Teas is one of Tessa's favourite tea shops. It offers a variety of local teas and exotic teas. It's a great place to relax and try some tea you've never tried before.
14. Listen to music mindfully Music in London is everywhere; it's in the background of most situations you are in, from socialising to shopping. But listening to music on its own is one of the most powerful ways of being mindful. The London Jazz Festival (November 14-23rd, Barbican) is a perfect opportunity to sit back and enjoy different genres of music, including funk, dubstep, folk, soul, ska, R&B and more.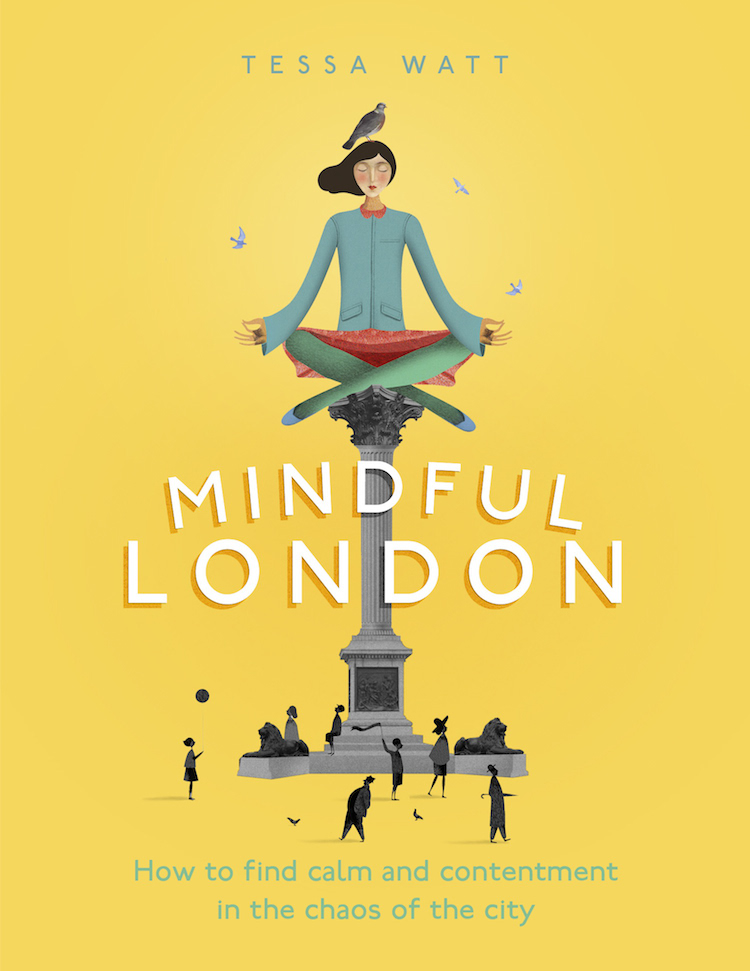 For more ways of finding mindfulness in London, read Tessa Watt's new book Mindful London: How to Find Calm and Contentment in the Chaos of the City
Like this article? Sign up to our newsletter to get more articles like this delivered straight to your inbox.