Coconut oil isn't the only healthy cooking oil – there's a whole collection of other oils that are not only super-healthy but can add a new dimension to your boring old stir-fries and salads. Here are 13 healthy cooking oils to try
'Is coconut oil bad for you?' is the question that continues to hover on people's lips following the confusing backlash in June. The hype over the favourite oil amongst beauty gurus and foodies alike was hushed by the American Heart Association (AHA). They released an advisory report about the consumption of saturated fats and its high risks of heart disease – nothing new. However within this, they condemned coconut oil and even recommended we scrap it from our diets. The media, paleos and ketogenics alike fired back in dispute, while the rest of us sort of sat there like…
Since, the verdict appears to come down to the fact that coconut oil is high in saturated fats (82 per cent), like other animal fats such as butter, beef fat and pork lard.
Sales of sunflower oil, vegetable oil and extra virgin olive oil fell by 3 per cent, 12 per cent and 8 per cent
But whilst coconut oil has been getting all the attention, a huge range of oils are lining the supermarket shelves and their health profiles are impressive. Rapeseed oil, for example, is low in saturated fat and high in unsaturated fat, and with a high smoke point (typically one above 375 degrees F), it is fast taking the top spot for Britain's favourite cooking oil. Consumer research group Kantar Worldpanel has shown that UK sales rose by more than 24 per cent from 2014-2015, while sales of sunflower oil, vegetable oil and extra virgin olive oil fell by three per cent, 12 per cent and eight per cent respectively.
But before we get into the nitty gritty of each oil's repertoire, let's clear up one thing…
Mono, poly, good and bad. What fats should I be eating?
'Fats can be split into two groups known as saturated and unsaturated', says nutritionist Rob Hobson. 'The latter consist of two further groups known as monounsaturated and polyunsaturated fats, which are often referred to as 'healthy fats'.  The omegas are groups of fatty acids that fall into these two categories and are classified as omega 3, 6 and 9.' These omegas are often described as essential, as they help promote cardiovascular health by inceasing HDL (good) cholesterol and reducing LDL (bad) cholesterol. That's why foods such as fish, nuts and oils are so largely recommended in our diet.
There are plenty of reasons to try a range of different oils in your every day cooking, including a long standing guidance to limit saturated fat in the diet.
Cold pressed, refined or virgin?
It would be easy to assume the more words are squeezed onto the label, the healthier it is. To clarify the confusion, consider olive oil. Extra virgin is the highest quality because it has been extracted from the first press only (virgin would come next). It's not treated with chemicals or altered by temperature. This also makes it 'unrefined', indicating that it is 'pure', as it has not been treated or changed, as opposed to refined oil. Similarly, cold pressed oil means the fruit or seeds were pressed without minimum heat, allowing it to obtain its flavour, aroma, and nutritional value.
So take a look at these 13 oils and their potential health benefits – but note that they are still high in fat, and therefore not to be guzzled by the bottle.
1. Rapeseed oil

You could say that rapeseed oil has increasingly become Brits' new favourite oil, being the fastest growing vegetable oil in the UK, and for good reason. It comes from the black seeds of the oilseed rape plant, brassica napus, which produces beautiful fields of yellow flowers in the spring. In fact, it is the third most important crop grown here in the UK after wheat and barley.
What makes rapeseed oil so sought after is its impeccable health profile, particularly compared to other oils. It has a considerably low saturated fat content (possibly the most of all popular cooking oils and half that of olive oil) – whilst being high in unsaturated fats which has been shown to reduce cholesterol levels. It also has ten times more Omega 3 than olive oil, and a much higher smoke point (which can be toxic at very high temperatures), making it a great choice for roasting and frying. Chefs James Martin, Hugh Fearnley-Whittingstall and Tristan Welch are said to be keen on the gentle flavours.
Best for: Use Bio Planete Rapeseed Oil Virgin as an enrichment for cold cuisines such as coleslaw, bean, pasta and potato salads. Or try it next time you make roasted vegetables – it works just as well as olive oil, if not better. It's possibilities are endless.
Buy Bio Planete Rapeseed Oil Virgin from Healthista Shop, £5.45
2. Amaranth Seed Oil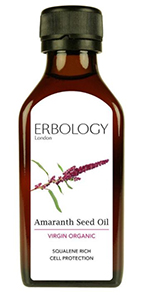 The potent compound you are looking out for in this oil is squalene. It's a lipid that is already created by our skin and can help protect the body against cancer and the effects of ageing. It's found in shark oil and olive oil. However amaranth seed oil, such as that by Erbology, contains ten times more squalene than olive oil. All animals, including humans, and plants produce squalene, and according to Erbology, around 12 per cent of overall bodily squalene content is secreted through the skin. Amaranth seed oil helps protect the body from the damaging free radicals that can skin dull and tired-looking skin after exposure to stress and environmental pollution. In addition to this, when the compound is fused with water, oxygen is released into our body's cells to stimulate natural metabolism and boost immunity.
Best for: With a delicate aroma and taste, which has been likened to whole grains such as rice, it is versatile in its uses (except for pan cooking). Add a spoonful to your salad or make a dressing with it. Extract the full potential by applying to the skin and hair by mixing it with your shampoo, face lotion or cosmetics.
Buy Erbology Virgin Amaranth Seed Oil from Healthista Shop, £19.99
3. Peanut oil

Peanut butter is a healthy food essential, but have you ever tried peanut oil? Deriving from Asia, it's a healthy alternative to frying fats and oils because it has a high heating point.
Most of peanut oil's health benefits are good for the heart. Being high in monounsaturated fat (the good type of fat, as opposed to saturated fat) and other fatty acids such as oleic acid, it lacks cholesterol and has been said to even lower the body's levels with its presence of plant sterols. According to the State University of New York at Buffalo, peanut oil has 38 per cent more phytosterols than olive oil, which, in addition to protecting against heart disease, protects against cancer by inhibiting tumour growth. The peanuts themselves, which are legumes (rather than actual nuts), are also high in vitamins and minerals, such as vitamin E which is supportive of skin and eye health.
Best for: With a noteable nutty aroma, the vegetable oil can be a great companion to meat, fish or root vegetables – so throw it in the pan next time you make a stir fry. Try Bio Planete Peanut Oil Virgin, which makers say is made from an especially intense and high quality selection of nuts, roasted and then steamed. The organic product is made in support of small Chinese farming partners.
Buy Bio Planete Peanut Oil Virgin from Healthista Shop, £8.95
4. Hemp oil

Hemp oil, made from the hemp seed, can be associated with cannabis, as it originates from the same plant (cannabis genus). But despite containing trace amounts of THC (the active ingredient that gets you high), it will not get you high, guys. Instead, it's popular for its high content (about 80 per cent) of omega-6 and omega-3. These fatty acids are not produced by humans, but are essential for our health, particularly as a deficiency has been shown to demonstrate common illnesses.
This oil has more omega-3 than a lot of other oils, which can be converted in our body to other omega-3s called EPA and DHA. These are great for heart and brain health, particularly as they can contribute to the maintenance of normal blood cholesterol levels. Fatty acids are also nourishing for the skin and hair, which is why you may see them in soaps, shampoos and conditioners.
Best for: The oil has a rich, nutty flavour with a green colour. It's not suitable for high temperatures so best used as an interesting addition to salads, dressings and dips. We love Clearspring's Organic Hemp Oil drizzled into soups, hot and cold (try a tablespoon as a garnish onto gazpacho – gorgeous).
Buy Clearspring Organic Hemp Oil from Healthista Shop, £5.99
5. Black Cumin Seed Oil

Black Cumin seed has been used medicinally for centuries, particularly in Arabian, African and Asian countries. Its uses date back to ancient Egyptian times, being found in Tutankhamun's tomb from 3,300 years ago. Reportedly it is the reason for Cleopatra's glowing complexion and lustrous hair, and Hippocrates used it to treat his digestive problems – both of which are common uses for it now. With such a hefty health reputation, it is now referred to as 'the remedy for everything but death', even by researchers.
Rich in omega 6 and 9, vitamin B1, B2, B3, folic acid and many minerals including iron and calcium, the seeds benefits seem endless. These properties have been scientifically found to contribute to the good condition of hair, nails and skin, particularly acne and eczema. Other uses of the oil are to aid weight loss, support the immune system with powerful antioxidants, and a number of studies have shown it's respiratory effects including anti-asthmatic.
Best for: Some may find the taste a little bitter or like aniseed. It's delicious added to strong foods such as curries or to give rich, standalone flavour to a bland meal such as steamed vegetables (it's gorgeous on steamed sweet cauliflower or asparagus with some lime juice). Or you could simply massage it onto the skin for an enriching pamper session.
Buy Fushi Organic Black Cumin Seed Oil from Healthista Shop, £14
6. Walnut oil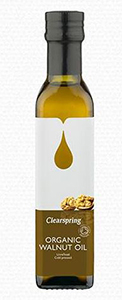 Walnut oil doesn't possess a notable amount of vitamins and minerals, rather it is largely composed of polyunsaturated fatty acids, particularly alpha-linolenic acid (ALA). This omega-3 fatty acid is essential in the diet but cannot be produced by our bodies, and gives walnut oil a name for being cardiovascular protective. Consumption of walnuts or the oil has been shown to lower total cholesterol including the bad one, LDL. This in turn, has been said by scientific bodies to possibly reduce the risk of coronary heart disease.
Walnut oil also provides a good dietary source of antioxidants, specifically ellagic acid, an antioxidant that breaks down and blocks substances linked to the development of some cancers.
Best for: The oil used to be essential for an artist as a brush cleaner, but now you may find it mixed into a salad or tossed into pasta. The nutty flavour goes well to jazz up cold dishes or to flavour fish or meat, tasting a little bitter when heated. We adore Clearspring's organic walnut oil. Try is over steamed beetroot (cut them in chip-like shapes) with a little raspberry vinegar and chopped garlic and, if you can get your hands on the beet leaves and stems, wash them well and steam those along with the chopped beets. You will thank us.
Buy Clearspring Organic Walnut Oil from Healthista Shop, £10.49
7. Sea Buckthorn Berry Oil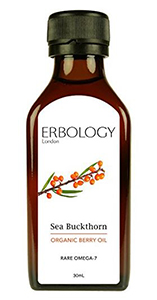 Sea Buckthorn sounds like a mystical potion ingredient, and after hearing its health profile you may think so. Sea buckthorn is a herb with historical usage for cardiovascular and blood health. But it's most appreciated properties are those that have been found to rejuvenate and heal the skin. The rare omega-7 fatty acids within the sea buckthorn help fight free radical damage and support skin elasticity and collagen production, making it a favourite for anti-ageing uses. The fatty acids, alongside a host of vitamins, also support a healthy digestive tract, mucous membranes and eyesight.
The oil is made by gently extracting from the fleshy pulp of the fruit, which gives it a dark orange colour and a strong musky scent.
Best for: Stir 1-2ml of Erbology Sea Buckthorn Berry Oil into your porridge to get an easy daily dosage (but do not heat). Some people apply a small amount directly to the skin for healing sunburn or wounds such as eczema, dermatitis and bedsores. Erbology recommend an anti-ageing skin mask, made of 1 tsp amaranth seed flour, one teaspoon mashed banana and 30 drops sea buckthorn berry oil. Apply the mask on clean face and let it do its magic for about 15 minutes.
Buy Erbology Sea Buckthorn Berry Oil from Healthista Shop, £19.99
8. Hazelnut Oil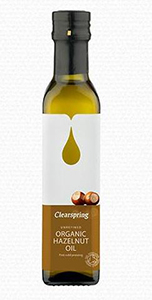 Richly-flavoured hazelnut oil adds a fine-dining touch to any vegetable, pasta, grain salad or sometimes soup, being well-established within French and Italian cuisine.
The hazelnut itself, from which the oil is obtained, comes from the Corylus tree, native to the Northern Hemisphere. With high levels of vitamin E, it is recognised as beneficial to the skin, hair and nails, and a common ingredient in beauty products. They also contain vitamins A, C and K, which can work to prevent premature development of fine lines. Like many nuts, they are rich in monounsaturated fats and minerals such as copper and magnesium, which are linked to a reduction of cardiovascular disease risk.
Best for: Hazelnut oil is gorgeous with any Italian wine vinegar over bitter greens such as rocket and watercress salads with goat's or ricotta cheeses – a combination that screams 'wow'. You will also come across the oil in sweet treat recipes such as to flavour cookies, pastries and cakes, due to its powerful nutty but sweet taste.
Buy Clearspring Organic Hazelnut Oil from Healthista Shop, £12.99
9. Milk thistle oil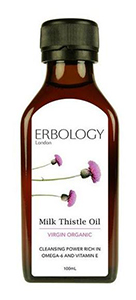 Milk thistle sounds like a typical medicinal herb, and found as a purple flower across Mediterranean countries, it is also referred to as the holy thistle. It's been used for thousands of years as a natural remedy for digestion issues and to  help ailments, particularly liver, kidney, and gall bladder problems. However, certain bodies, such as Cancer Research UK, say more evidence is needed to support such claims.
The main ingredient, silymarin, has anti-inflammatory and antioxidant properties and is said to improve the liver function. Not only has silymarin been found to increase glutathione (a powerful antioxidant crucial for liver detoxification), it also may help regenerate liver cells.
Erbology sell Virgin Milk Thistle Oil as a powerful antioxidant source, with over 6mg of vitamin E, 8g of omega-6, and a bunch of phytonutrients. These can help boost immunity and protect the body from damaging free radicals.
Best for: Enjoy the oil in a soup or simply take a spoonful a day. For its apparent abilities to help skin toxicity from radiation, some use it on the skin. For a face scrub, blend 2/3 cup fresh pineapple chunks, 1/4 cup chopped fresh parsley and 1 tbsp Erbology milk thistle oil. Apply to skin and leave on for around 15 minutes – voila, that's green beauty for you!
Buy Erbology Virgin Milk Thistle Oil from Healthista Shop, £17.99
10. Sesame oil

What makes sesame oil so special is its high content of vitamin K, which plays an important part in bone strength, helping your blood to clot properly and heart health. This is also optimised by the monounsaturated and polyunsaturated fatty acids including sesamol and sesamin, which, like many oils obtained from nuts and seeds, can promote skin health.
Interestingly, the oil contains tyrosine, an amino acid linked to activity of the brain neurotransmitter serotonin, essential to healthy mood. Various other compounds present in the oil such as phytate, magnesium and calcium all have cancer-prevention research behind them.
A very old oilseed crop mainly grown in Africa, sesame oil is used as popularly in Asian cooking as olive oil is in the Mediterranean. A healthier alternative to vegetable oil, the Chinese, Japanese, Indian and Southeast Asians use its distinctive nutty taste and aroma to enhance flavours in a variety of their traditional dishes.
Best for: Light sesame oil (with a high smoke point) is suitable for deep-frying and dark sesame oil (from roasted sesame seeds) is best suitable for stir frying or sautéing meats and vegetables – it adds a gorgeous nutty flavour and you only need the tiniest amount, meaning you don't waste calories. It's amazing drizzled over a plate of hot, smokey green beans, sprinkled with flaked almonds – yum!
Buy Mr Organic Toasted Sesame Oil from Healthista Shop, £4.19
11. Pumpkin seed oil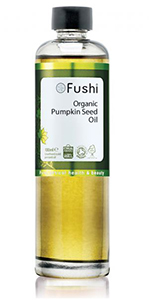 The tiny seeds of pumpkin can be overlooked, but their health properties give every excuse to start using a pumpkin seed oil such as Clearspring's. The dark green oil is due to its high content of nutrients such as vitamins A, K and E, zinc and antioxidants. Studies have shown pumpkin seed to be a mood-boosting food, increasing levels of serotonin with the help of the amino acid tryptophan.
Those with urinary problems will be glad to hear that this oil has been found to have positive effects on the urinary tract, including the kidneys, bladder and urethra, particularly as it has anti-inflammatory potential. As well as this, nutrients such as phytoestrogen can decrease blood pressure, headaches and menopausal symptoms.
Best for: It's delicious as a dip for fresh bread such as sourdough alongside your typical balsamic vinegar. In Austria it's popularly used to ooze over a floating dollop of sour cream in thick pumpkin soup, which sounds like a delicious Autumn meal. We've even heard that it's a great accompany to vanilla ice cream. We dare you!
Buy Clearpsring Organic Pumpkin Seed Oil from Healthista Shop, £9.49
12. Avocado oil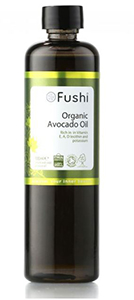 It's no surprise avocado oil is on the healthy oils list considering the fruit itself is so highly praised. The pulp is pressed to create a 'superfood' oil with a high smoke point, unlike most nutrient dense oils, making it another good choice for cooking.
Arthiritis has been found to improve after the consumption of this oil. In studies, extracts from the avocado oil and soybean oil, called avocado/soybean unsaponifiables (ASU), can reduce the pain and stiffness. So much so that in France, it has received prescription drug status as a treatment for knee and hip osteoarthritis, and in Denmark, ASU is used as an anti-inflammatory food supplement for cartilage growth and repair.
The beauty industry often turn to the oil for it's potency of vitamin E. Skin products look to nourish and hydrate dry and damaged skin, and is even suggested as a solution for psoriasis after scientific trials.
Best for: Avocado was created for salads. The smooth, almost buttery texture, makes  avocado oil the perfect choice for a dressing. You could also substitute it for butter in baking, or over toast. As it has a high smoke point, use it as a replacement to olive oil for roasting vegetables. We love it as a drizzle over roasted sweet potato or butternut.
Buy Fushi Organic Avocado Oil from Healthista Shop, £8.99 
13. All-in-one oil

If all the above information is a tad overwhelming, we love Biona's Essential Daily Balance oil, for it's combination of a handful of essential oils to keep everything ticking over. Hemp oil, sesame oil and pumpkin seed oil are included, of which you can read their benefits above. As well as this, evening primrose oil is most recognised for its apparent treatment of joint conditions such as arthritis and skin conditions such as psoriasis, but research shows benefits for PMS and menopause symptoms too.
Pomegranate oil is abundant in antioxidants and flavonoids, making it a prized product for skin health, including anti-ageing. As for flaxseed oil, the high fatty acids are associated with healthy brains, hearts, skin and hair and even better moods. In fact, all the oils in Biona's Essential Daily Balance are packed with omega 3, 6 and 9 in a 2:1:1 ratio.
Best for: Add to whatever you fancy for an extra healthy kick. Drizzle over salads with a squeeze of lemon and some salt or add to a fruity smoothies. If you want to keep your calories in check, have 1-2 tablespoons of the spoon a day.
Buy Biona Essential Daily Balance Oil from Healthista Shop, £5.89
READ MORE
7 healthy oils and exactly how to use them
10 BEST body oils for any skin need
10 coconut oil recipes ready in less than 30 minutes
5 foods that prevent heart disease
Alexa Chung takes fish oils every day but who needs them really? Here's a BS-free guide
Like this article? Sign up to our newsletter to get more articles like this delivered straight to your inbox.