Good carbs are the new secret to sustained energy and weight loss.  Healthista has nailed down the top 10 trendy ancient grains leading the way
1. Amaranth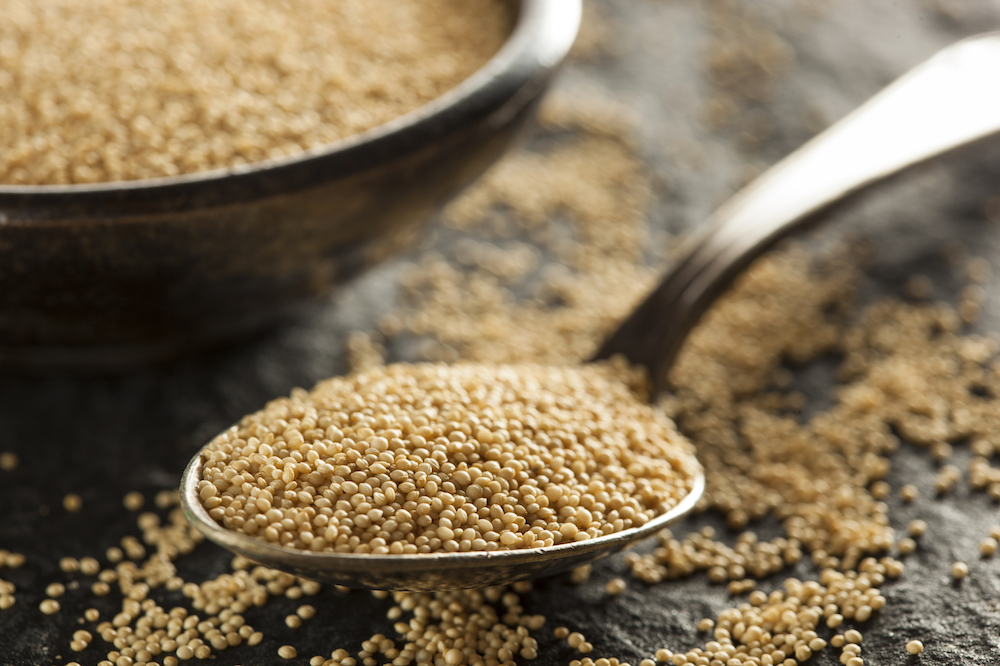 Gluten free, high in protein, calcium, potassium and magnesium. Great in stews or salads – it cooks like rice and can also be popped to achieve a popcorn-like effect. £4.99 per kg from healthysupplies.co.uk 
MORE: The rise of the good carb (and how to spot one)
2. Barley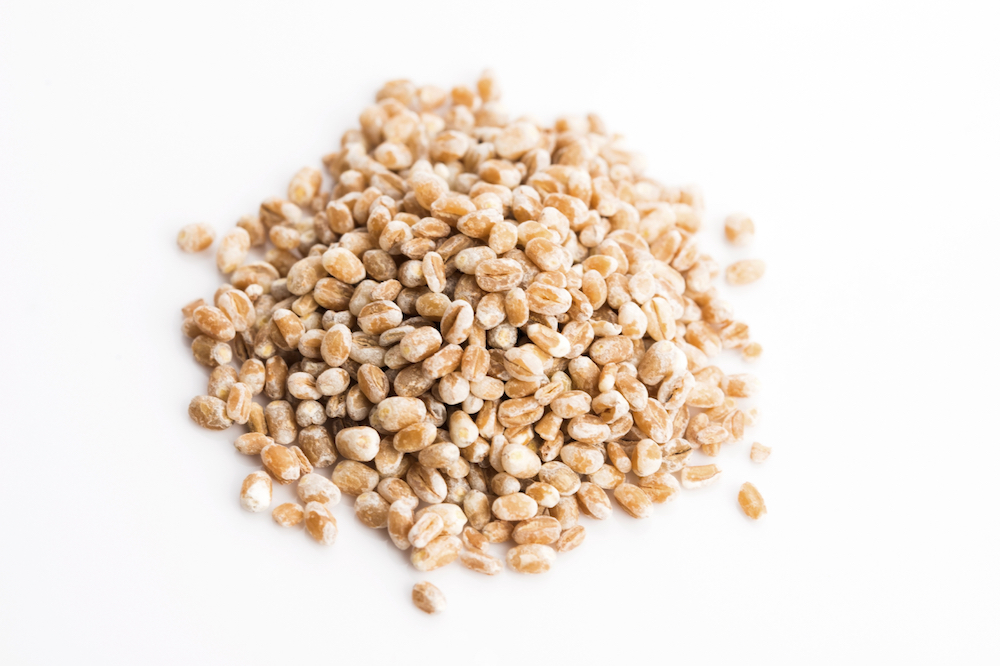 Super-nutritious, hulled barley retains more nutrition and is slower release (but takes longer to cook and needs overnight soaking) than pearl barley. Great in soups. £1.62 for 800g from santi-shop.co.uk
3. Farro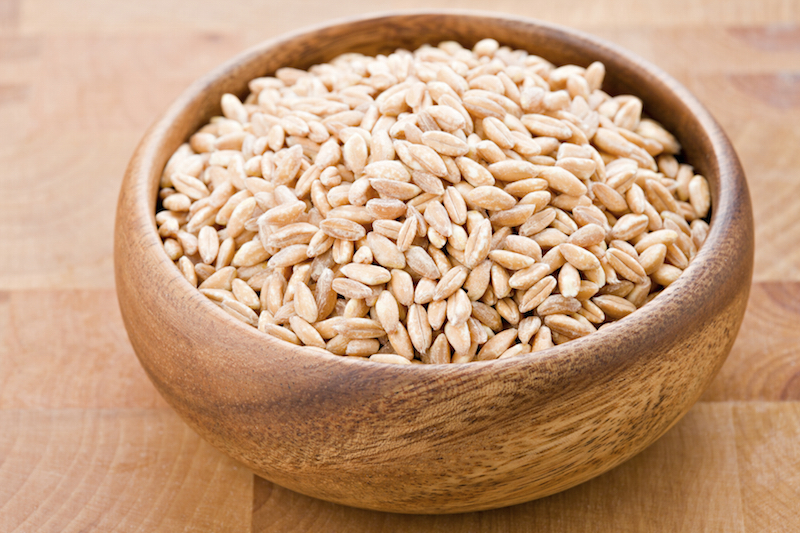 Whole wheat kernels that are sweet, nutty and chewy and great in salads and soup. Rich in fibre, magnesium and vitamins A, E and B. £4.75 for 500g from souschef.co.uk
4. Kamut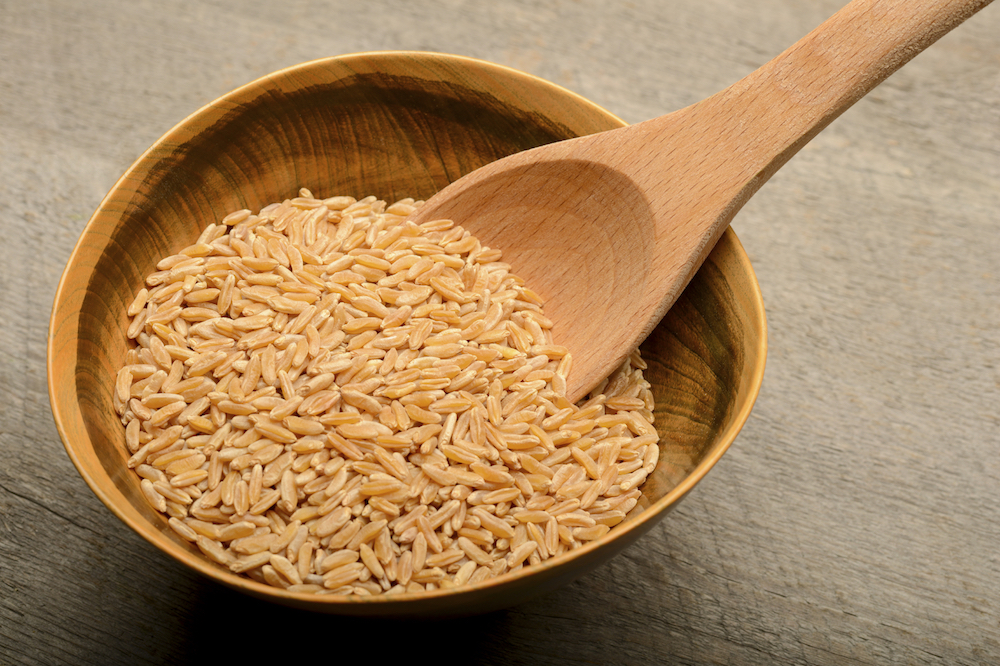 Great in place of rice, contains high levels of naturally occurring healthy fats. £5.11 for 1kg from buywholefoodsonline.co.uk, Doves Farm also make organic flour from kamut, £3.39 for 1kg from dovesfarm.co.uk
5. Spelt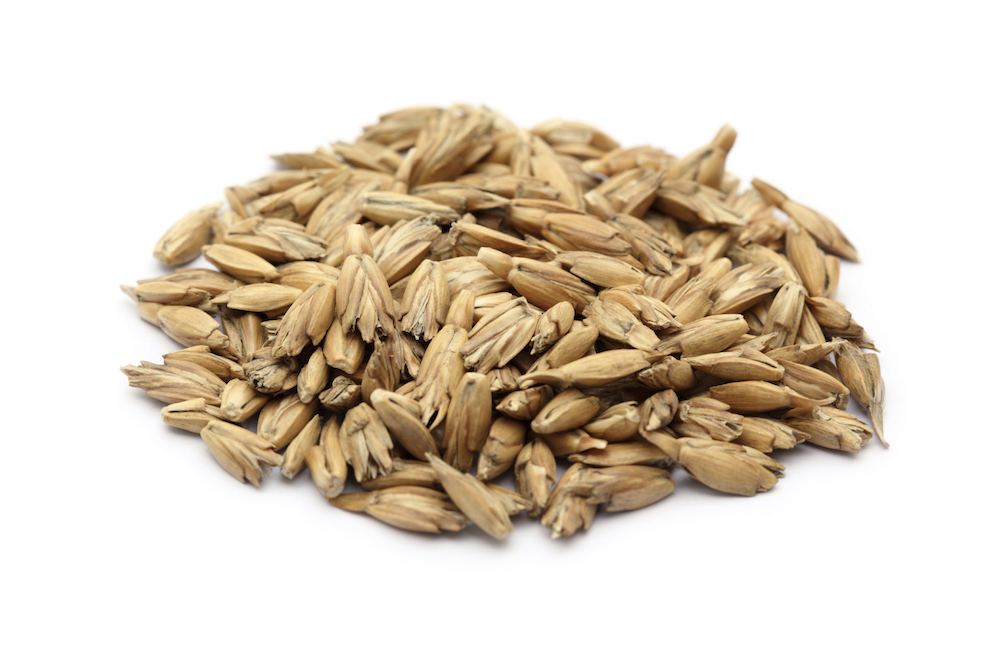 An unprocessed form of wheat but higher in protein and B vitamins, the flour is great for baking and high in fibre. £4.99 for 1kg from healthysupplies.co.uk
 6. Buckwheat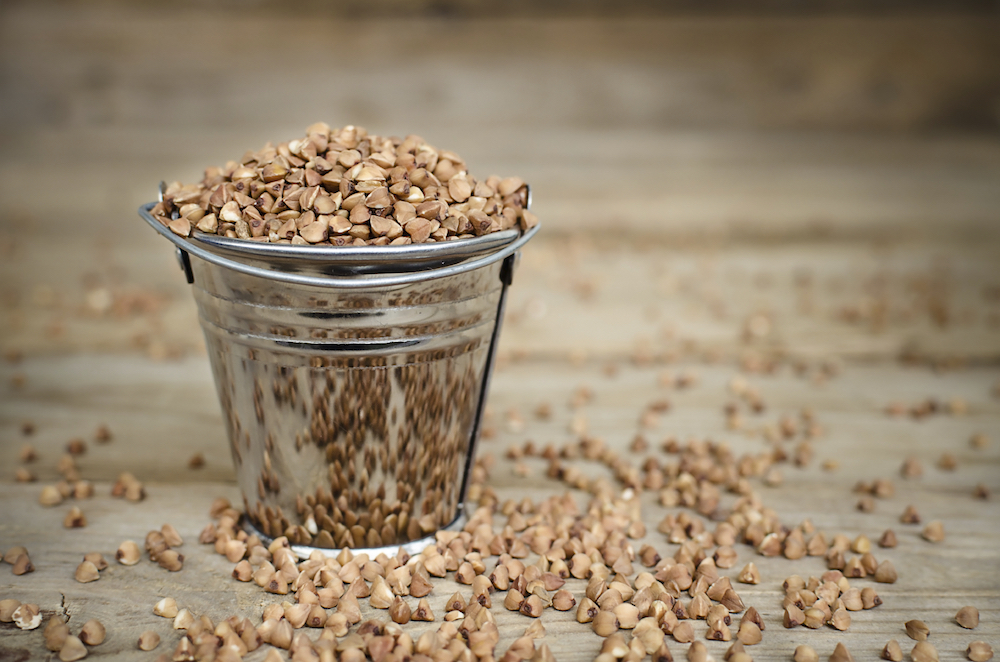 Wheat and gluten-free with all the essential amino acids, high in protein and magnesium. The flour makes great pancakes and studies have found it helps lower blood sugar so might be helpful for diabetics. £1.90 for 500g at Tesco.
7. Teff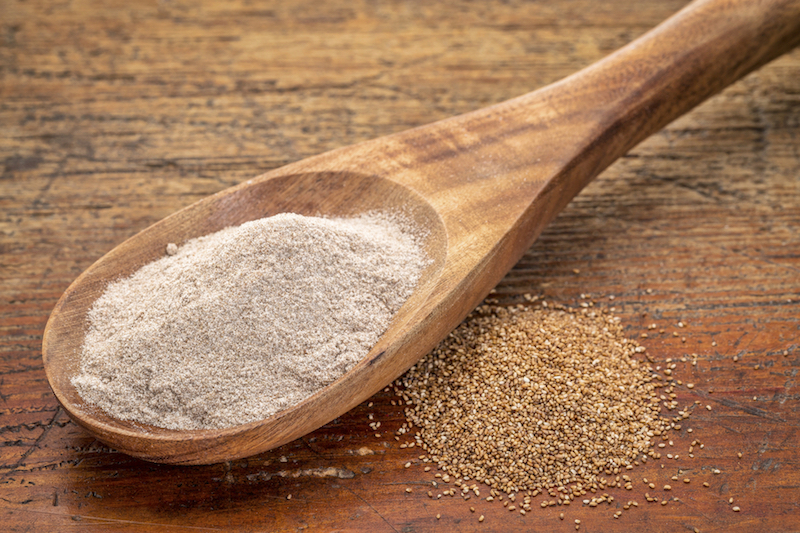 The smallest gluten-free grain, super high in calcium and vitamin C and great used as a flour (£2.63 for 250g from realfoods.co.uk) or use the whole grain – pop it first in a dry pan and then boil it to a porridge like consistency – great with vegetable and stock to make a heart stew £6.99 for 1kg from healthysupplies.co.uk.
8. Millet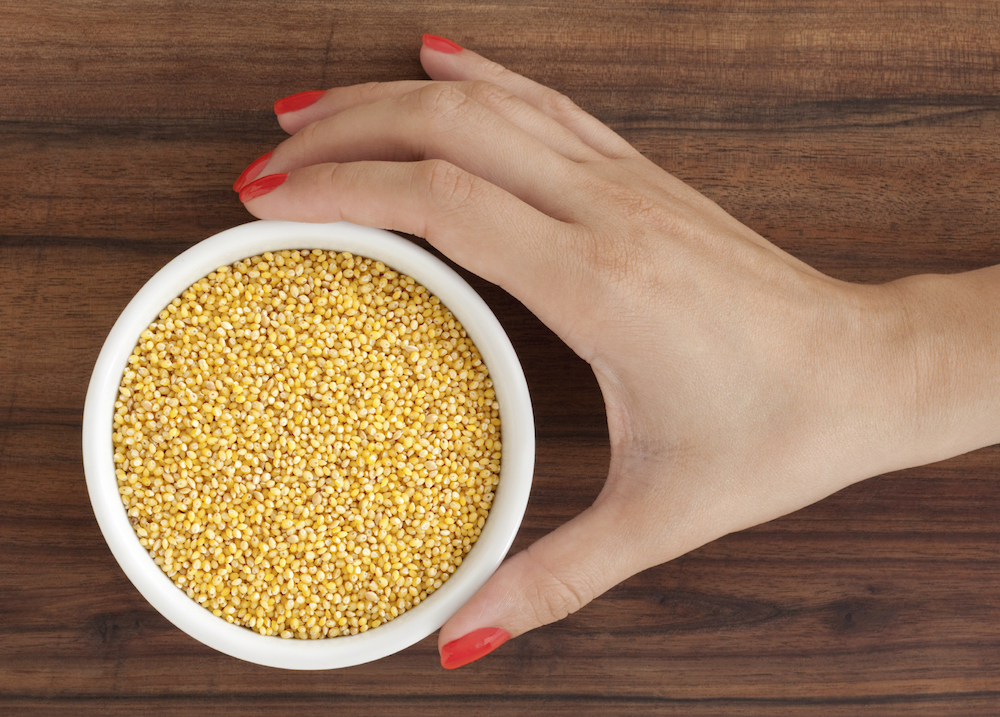 A great alternative to cous-cous, which is a processed wheat product, millet cooks in 15 minutes, much like rice, gluten free and high protein. Makes a great side dish or porridge. £3.79 for 1kg at healthysupplies.co.uk, Waitrose also stock a delicious Biona Organic Millet Bread £2.69
9. Freekeh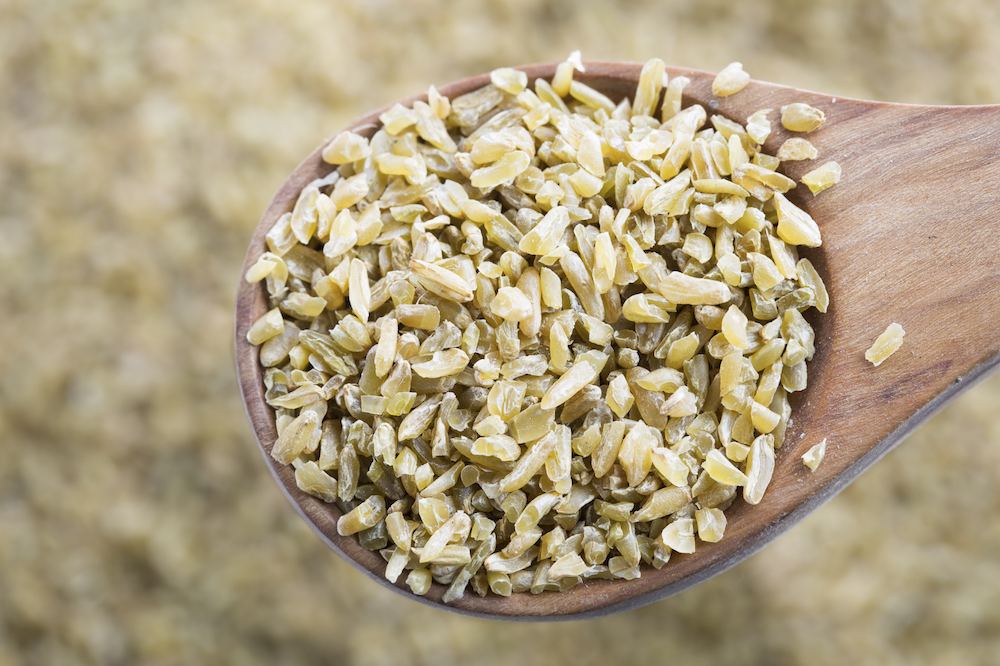 A young green wheat that tastes smoky and is great used as a stuffing for poultry or side dishes. Takes about 15 minutes to cook much the same as rice. £3.95 from shouschef.co.uk
10. Sprouted grains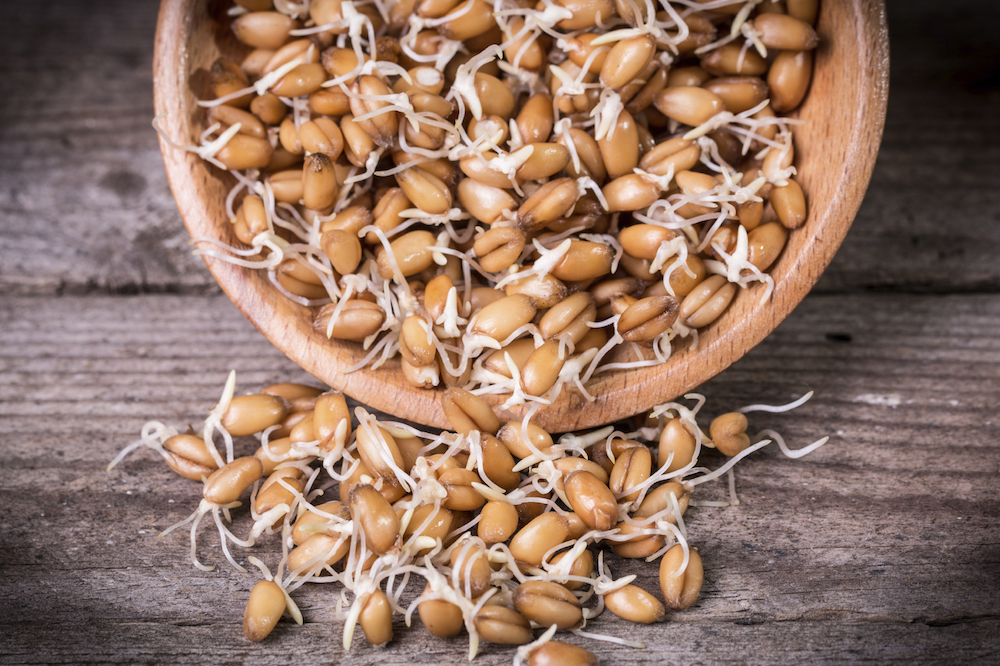 Some nutritionists believe sprouting grains can help make them more digestible. Rude health make a range of unprocessed sprouted porridge flakes (Delicious) and flours made from sprouted buckwheat, whole wheat and spelt, available at Sainsbury's.
More: Do carbs make you fat? 3 experts answer
Read more in Power Grains published by Ryland, Peters and Small on February 11th, 2016
MORE BY HEALTHISTA:
10 HEALTHY SNACKS FOR EVERY DIET NEED
3 RAW FOOD RECIPES THAT AREN'T SALAD
4 GLUTEN FREE CAKE RECIPES WITH THE WOW FACTOR
3 RAW VEGAN CHOCOLATE RECIPES TO MAKE YOU SWOON
THE HEMSLEY SISTERS' FOOD DIARIES
Like this article? Sign up to our newsletter to get more articles like this delivered straight to your inbox.