Snack lovers, we've got a new one for you. We had to make a last-minute update to our new Snackademy Awards post after discovering these–they're that good
Superseeds from Punch Foods are a fantastic blend of, well, seeds and superfoods, and they're oh so tasty. Each variety includes sunflower seeds and pumpkin seeds, plus other natural flavour boosters derived from super foods such as peruvian Maca, cayenne pepper and Tamari, a Japanese soy sauce. They packed with essential fatty acids and are superbly satisfying as a mid-afternoon snack (a small handful satisfies cravings). There are four different flavors, and we just can't pick our favorite, so we'll let you decide for yourself.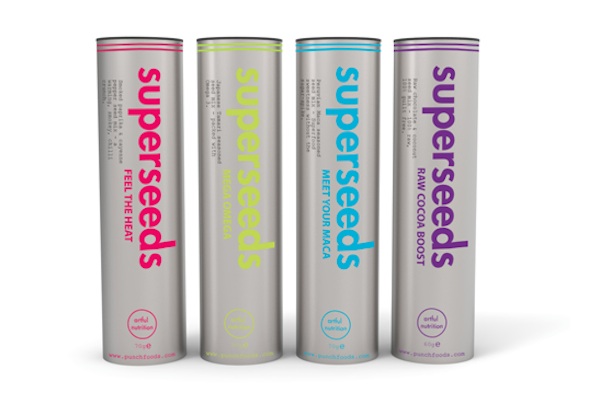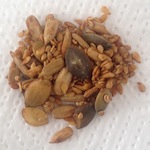 Mega Omega Who's feeling Asian food? Even if it's not dinnertime, you can get your oriental flavor fix with this mixture, flavored with Japanese Tamari and sesame seeds. They've got a tangy asian flavor, and they're packed with Omega 3.  (168 calories)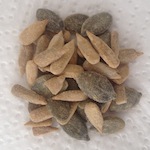 Meet Your Maca These seeds are naturally sweetened with, you guessed it, maca. The light flavor of this peruvian root makes these seeds a perfect addition to greek yogurt or porridge–that is, if you can resist them long enough to put them in your breakfast. (169 calories)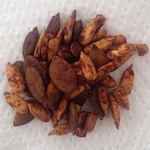 Feel the Heat They aren't kidding–these bad boys have serious kick to them. If you're into spicy food, this is right up your alley. The paprika and cayenne isn't overwhelming, though, and they give the seeds  great flavor. (165 calories)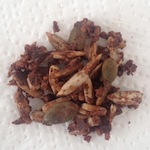 Raw Cocoa Boost Okay, I lied. I think these ones are my favorite–big shocker, coming from the chocolate lover. They've got just the right amount of sweetness from raw chocolate and a touch of coconut. (178 calories)
Find a store near you that sells 'em, or buy online. They're £3.99 each.
Which one are you dying to try?
Like this article? Sign up to our newsletter to get more articles like this delivered straight to your inbox.