For this week's Tips From The Top series, dance and pilates teacher Rebecca Dalby has advice
Rebecca Dalby is a London based Pilates and Dance Fitness Trainer who coaches everyone from professional ballet dancers and stressed out city workers to new mums and retirees. Armed with a philosophy developed from her love of dance, she describes movement as being 'inextricably entwined with emotion, so when you strengthen and create freedom of movement in your body, the same will surely happen to your mind and soul'.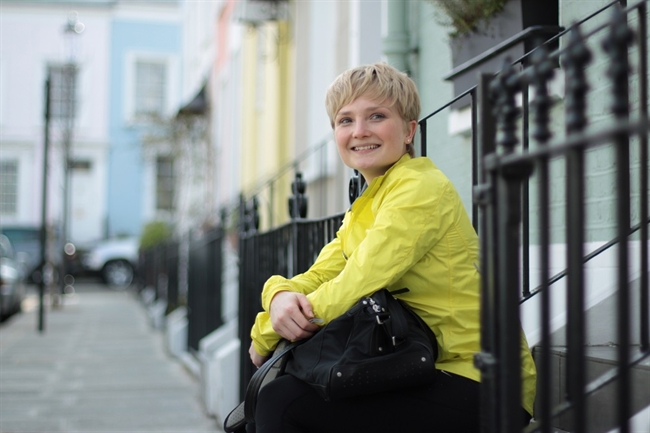 Creative movement is Rebecca's passion and she says she loves nothing more than the 'amazing, transformative feeling of moving the body' – this, and empowering others to reach their fitness goals through the power of dance and pilates.
Her secrets to success are rooted in good old fashioned hard work and a constant pursuit for learning and education. 'I read a lot of books!' she says, 'and some of these have changed the way I approach my work and life. Continuously learning creates a driving passion to help people make a difference.'
A self confessed super foodie, Rebecca ramps up her nutrition with daily smoothies blended with super foods such as Maca, Baobab, Spirulina and Acai Berry – 'just a few of my favourite ingredients that give me the energy and focus I need for each day'.  She also swears by green tea in the morning, a protein rich lunch, fish ('especially salmon and mackarel') and raw nuts to snack on in the afternoon 'for a quick pick me up'.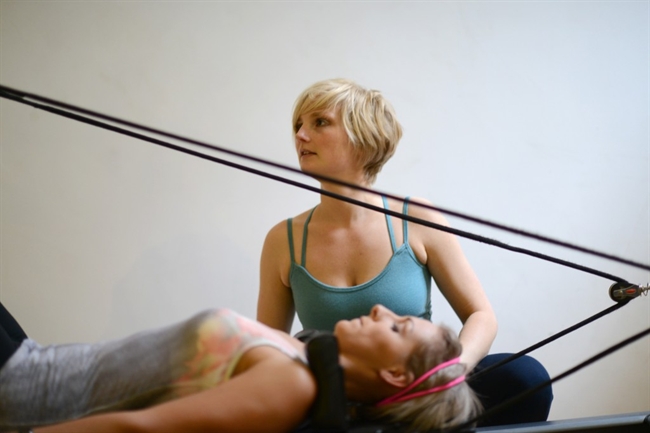 Rebecca's tips for Healthistas:
1) Balance and variety are key. Keep your fitness routine varied and regular, same with your nutrition.
2) Forget 'diets' and quick fixes – they mess up your internal body system and actually make it harder for you in the long run. Get to know your body and what works for you. We are all different and so are our bodies.
3) Eat regular healthy snacks to keep energy levels high. Toasted rye bread with cashew butter, carrots with hummus, greek yoghurt with banana – there are so many tasty choices that have fabulous benefits for the body.
4) Being organised makes it easier to be healthy Have an early start? Make your smoothie the night before and store it in air tight containers in the fridge. Try blending 2 bananas, 2 oranges, a handful of strawberries, squeeze of lemon juice, 2/3 tbsps of zero per cent at Greek yoghurt, bunch of chopped up kale, 2 teaspoons spirulina and half cup of oats topped with almond milk. It's delicious!
Find out more here.
Like this article? Sign up to our newsletter to get more articles like this delivered straight to your inbox.