We've all heard about microneedling, but now there's a new technique in town. Healthista tries Le Supreme XO at EF Future Health – the 2.0 of Microneedling to help turn back the clock
When creams and standard facials don't cut it, but you don't want to put yourself through too much pain for beauty gain, where do you go?
I myself, a brave heart for when it comes to being poked and prodded, have experienced some truly intensive needling and beauty procedures that lets just say make the eyes water, but like it or not those are the ones that actually work.
We all suffer for beauty and maintaining it one way or another, but this time round I wanted to try something in between, something that doesn't make my eyes water, but is as equally robust in providing visible results.
Le Supreme XO is perfect for those who want a step up from the standard microneedling treatment
We have all heard of facial microneedling and all the different versions on offer, but if like me, you're on the look out for something more superior, more advanced and more sophisticated, then this new treatment in town is the one for you.
Le Supreme XO is perfect for those who want a step up from the standard microneedling treatment, but don't want to experience the discomfit of the well-known Morpheous8.
The Exosomes silk needling, is a modern and elegant approach compared to traditional Microneedling.
Le Supreme XO, may not have the tightening effects of the added radio frequency, but it sure packs a punch if you are looking fort an anti-aging skin glow hit.
READ MORE: The dark circles treatment that transformed my tired eyes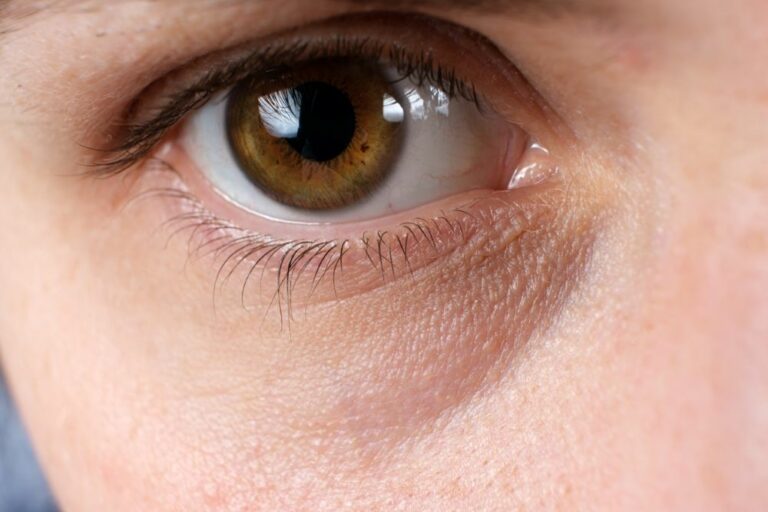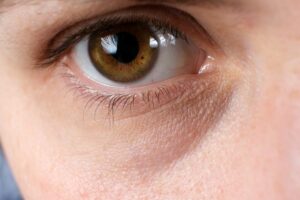 This treatment is great for those who want to rejuvenate their skin, and give themselves a healthier glow with a smoother, airbrushed, even tone appearance.
It is also fantastic for anyone who has melasma (pigmentation) and rosacea as it does not use radio-frequency, so will not aggravate your condition.
This treatment is perfect in helping those who also suffer with the following conditions:
Rosacea,
Inflamed Skin,
Fine lines and Wrinkles,
Dull skin,
Eczema
Scarring,
Large Pores,
Poor Circulation,
Lack of Collagen and elastin,
Melasma,
Sun Damage,
Post-Acne Marks,
Dark Under Eye Circles.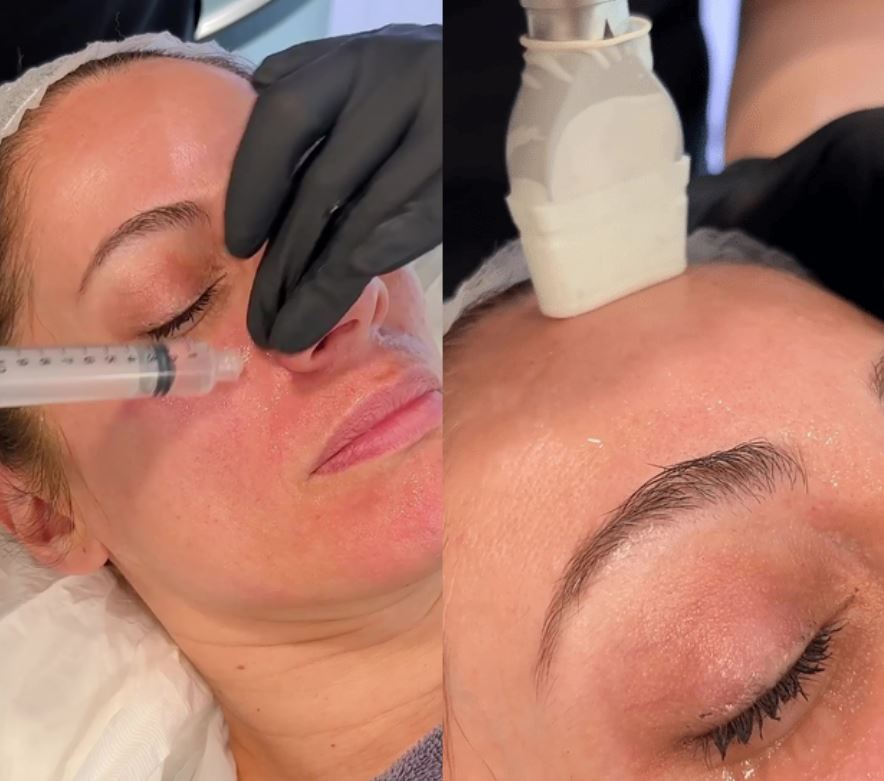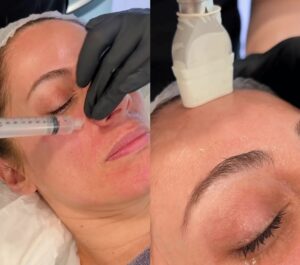 The Science
Using the power of Exosomes, Growth Factors, Peptides and Nutrients, they act like messengers, sending signals to your cells, informing them to regenerate and rejuvenate.
Exosomes are extra cellular vessels that allow communication between cells and act as messengers. This is the latest advancement in bioscience and cell communication, being smaller than a human hair they are powerful enough to reactivate your own skin cells.
helps to repair and regenerate the function of stem cells
This helps to repair and regenerate the function of stem cells, whilst delivering functional micro RNA's, proteins and growth factions to your cells.
Aside from Exosomes other functional ingredients are used such as, Minerals, Vitamins, Retinol, Peptides, Amino Acids, Glutathione, Hyaluronic Acid – the list goes on. The goal of the treatment is to repair and reinstall health within our skin.
READ MORE: Adult Acne: expert reveals what causes it plus 7 important skincare tips
View this post on Instagram
The Treatment
The treatment itself is 60 minutes. The needling device is an operated machine that injections the finest 'silk' needles into the skin, penetrating the cocktail serum deeper into the layers of your skin.
It triggers an impressive surge of collagen of up to 690 per cent, elastin of up to 300 per cent, and reduces the melanin by 75 per cent – giving you a more even, smoother complexion, reducing pigmentation and scarring, minimising your pore size and gives a general all over brightening effect.
There is no need for anaesthetic cream prior to the treatment, which immediately put my mind at rest in terms of the pain factor.
Firstly, the skin is cleansed and prepped. Then a super thick layer of the product is applied across the entire face, before the extra fine needle machine begins to work it deeper into the skin.
The therapist begins at your neck and works their way up to the face, including around the eye area, with periodic applications of more of the serum being applied each time she does another pass over the same area.
a juicy, super thick, thirst quenching sheet mask is applied to soothe the skin
The sensation was similar to mild sharp scratches, but totally bearable and not scary or painful at all. Even the area around the eyes did not make me flinch as much as normal needles would.
There was no period where I felt uncomfortable or that I was just trying to bare with it. It almost felt relaxing at some points, the continuous top up of serum lubrication made for easy needle gliding, and the procedure seemed quick and effortless. The finer needles meant less trauma to the skin and reduced downtime.
Post treatment a juicy, super thick, thirst quenching sheet mask is applied to soothe the skin, which felt divine after the procedure. This was combined with an extra layering of another sheet mask, a microcurrent mask to insure optimal product absorption and releasing a tiny current impulse down to the skin.
READ MORE: Saggy skin? This non surgical facelift can take years off your face
View this post on Instagram
Results and Aftercare
Like with all regenerative treatments the results will occur gradually, as your body needs some time to produce more collagen and elastin – this can depend on the individual.
Having said that the visible glow is instantaneous and does last a few days post treatment. Once the treatment had finished, I felt and looked 5 years younger – smooth and glowing like a babies bottom!
And I'm not even exaggerating, and over the next few days my skin looked almost airbrushed and super healthy. I was waking up to a youthful, happier and radiant me.
I felt and looked 5 years younger – smooth and glowing like a babies bottom!
Following the procedure you also get a complimentary package with three home care products for aftercare, consisting of a probiotic cleanser, a soothing cream and an SPF factor 50, featuring powerful medical-grade Growth Factor Technology, Peptides & Hyaluronic Acid.
The SPF must be applied for a minimum of two weeks (I use mine daily 365 days a year) after the treatment. Make-up must be avoided for 24hours post treatment, take no exercise for 3 to 5 days post treatment and no swimming pools or steam rooms for seven days following the procedure.
Prices for a course of 3 (every 2-4 weeks) of the Le Supreme Skin XO is £3600 (face and neck).
Like this article? Sign up to our newsletter to get more articles like this delivered straight to your inbox.