Antonia Mariconda is a beauty coach and founder of The Safety in Beauty Campaign. Here are her 10 must-do rules before getting cosmetic surgery 
Studies have shown that the UK's cosmetic surgery rate is skyrocketing, but being safe before getting surgery is key to a healthy procedure and results.
1. Make it your decision  Probably the most important aspect in the process of any cosmetic surgery is 'Making the decision' to have cosmetic surgery for the right reasons. Only make the decision for you and no one else, with much careful reflection and with a network of supportive friends and family, Emotional experts, such as Norman Wright from thewrightinitiative.com, can give advice and help you make a final decision on enhancements.
2. Find a good surgeon  Always check your surgeon's qualifications and what experience they have. You can do this via the GMC avoid 'flying surgeons' they have a tendency to go AWOL, as they are not based in the UK, opt for a BAPRAS or BAAPS registered surgeon.  UK standards of training have a certain level that requires continuous professional development.
3. Look around Are there any certificates visible to see in your surgeon's office? If not, ask why?
4. Ask questions How many procedures they have performed, experience speaks volumes.
5. Find out about licensing Are the premises licensed for what they are doing? Ask. If it is not, then be very cautious.
6. Ask for evidence Being told a particular treatment is 'the best' is great, but ask for evidence to back up a claim (like before and after photos) and clinical studies. Your provider will be less likely to mess you around with 'sales tactics' if you appear prepared and well informed.
7. Find out about their complications procedure Ask how they handle complications and what's built into the cost of your treatment and surgery. This is an absolutely essential question.
8. See more than one professional This will help you decide who is the right surgeon for you. Just because the surgeon you have seen 'seems' to be the right one, don't stop there, seek at least three consultations to have a broad choice of expert to choose from.
9. Be prepared to pay – there are no bargains when it comes to health. If it sounds too good to be true, it is. As well as preparing psychologically and physically, please prepare financially, don't go out of your financial comfort zone it will only add pressure and stress during a time where it is not needed or welcome as you will need to recuperate from your operation. If you can't afford it, save up and then come back to the option later when more financially prepared.
10. Meet your surgeon – always Don't ever have a procedure if you haven't met your actual surgeon first. Don't be swayed, pressured or talked-into any cosmetic surgery procedures by a sales representative – only make a decision when you have spoken to a surgeon and preferably the one that will operate on you and you feel comfortable.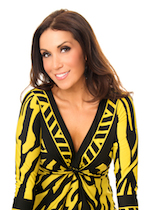 Antonia Mariconda is beauty coach and founder of The Safety in Beauty campaign. She is presenting The Safe Guide to Nip & Tuck on Friday February 28th at 9pm and The Ultimate Anti-ageing TV Show on Friday March 28th at 9pm on Sky Fitness and The Beauty Channel 282. For more information please visit www.thecosmediccoach.com
Like this article? Sign up to our newsletter to get more articles like this delivered straight to your inbox.