If you've fantasised about it, she's written about it.  Here sex super-guru Tracey Cox who's written umpteen books on sex talks about broaching the sometimes ahem, sticky subject of exactly how to share your fantasies with a partner
Having the Conversation  As silly as it may sound, prepare for having this conversation like you would prior to breaking important, potentially upsetting news to someone. Make sure you don't bring it up at a bad time, and do rehearse what you're going to say. People tend to react defensively at the suggestion of doing anything new, so you should suit how you discuss the topic to your partner's personality. If the reaction isn't great, talk about it and find out why. Above all, don't threaten or guilt your partner into doing it. Perhaps move onto another fantasy, or ask them to share one of their own.
Sneaky Ways to Suggest Something Saucy  There are a few ways to ease your partner into this discussion of your fantasy. You could describe your fantasy as an erotic dream you had, or watch a film that features or is similar to your fantasy. Gauge his reaction during either of the two activities – if he seems to be interested and into it, seize the opportunity and suggest perhaps acting out your fantasy.
Acting It Out  Don't rush into it. Planning out when, where, and how to act out the fantasy together is oftentimes just as exciting as doing it – plus, the more effort you put into planning, the better it usually is. But don't be surprised if planning is as far as you get – sometimes just knowing that you both were willing to partake in the fantasy is enough to satisfy the thrill you were seeking. Otherwise, when acting out the fantasy, be sure to set rules and make sure you both are aware of them before beginning the act. Agree on a 'stop now' signal, using either a safe word (a word that usually wouldn't come up during a fantasy, such as 'banana') or a clear hand gesture (could be as simple as a peace sign). Stop when either seems upset or turned off and be prepared to chat with and console them.
When Is Fantasizing Dangerous?   Always mind safety first. If someone shares a weird or violent fantasy early on in a relationship, be very wary. When acting out fantasies with a stranger, don't get too intoxicated. Trust your instincts and ask for a second opinion from a friend if you're unsure of yourself.  Note that while having 'unorthodox' fantasies is human, sadistic fantasies can lead to sadistic behavior. Such fantasies can be damaging, reinforcing self-destructive patterns of behavior and thought. As long as you can separate fantasy from reality without wishing to act upon such fantasies, there usually isn't a problem. Also, if you need (rather than want) to act out or imagine a specific fantasy in order to become aroused, there may be a problem. Do seek professional advice if any of the above worries you.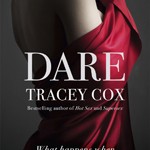 Extracted from Dare: What Happens When Fantasies Come True, by Tracey Cox, published by Hodder & Stoughton (Amazon for £5.99). Tracey's Dare product range is available from lovehoney.co.uk. 
Like this article? Sign up to our newsletter to get more articles like this delivered straight to your inbox.