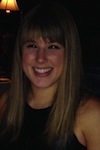 Our Gluten-Free Diaries blogger Alexa Tucker has reached week six of her wheat less odyssey. She shares the three gluten-free bakeries in London you have to try (even if you're wheat faithful.) Warning: serious food porn ahead.
Good news: my afternoon energy has come back. I've been taking the iron pills I mentioned a couple of weeks ago every night, and it feels like my body's finally building it up. Last time I went gluten-free, I'd been taking iron pills for quite some time and seeing no more than a dent in my energy levels. When I took out the wheat, I got my energy back. This time around, it went the other way. First I cut the gluten, and then I added the iron. It's interesting to see that combining both of those habits helps my energy much more than one on its own.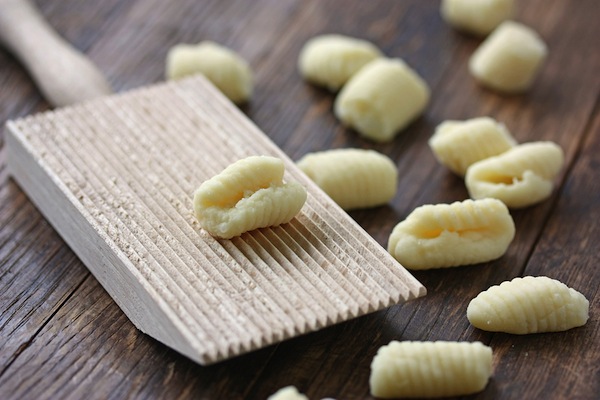 I was pretty good this week, largely in part because of my Saturday night dinner plans. My friend Jill and I went to Cotto, an Italian restaurant in Waterloo. The owner is a coeliac, so nearly everything on the menu can be made gluten free, even the lasagna and filled pastas. I had the gnocchi, and it delivered. Even though gnocchi is mainly potato, there's still flour in the original recipe, so I was happy to be reunited with my Italian favorite. Knowing I would get to eat Italian on the weekend without cheating helped keep me on track during the week. Another gluten-free category I tried this week: baked goods.
If you're gluten-free, you know how frustrating it is to see the one menu item you really want and know it's not wheatless—especially when it comes to dessert. Even if there are gluten free options on occasion, the heart wants what the heart wants. Gluten-free bakeries are great because you know you can indulge in exactly what you want and not even have to ask if it's suitable for GFs. So, I searched out and tested three gluten free bakeries for your tasting pleasure (it was really hard to indulge so much this past week, but I couldn't vouch for them without first trying them myself, research and all.) There may not be many, but man, are they ever delish.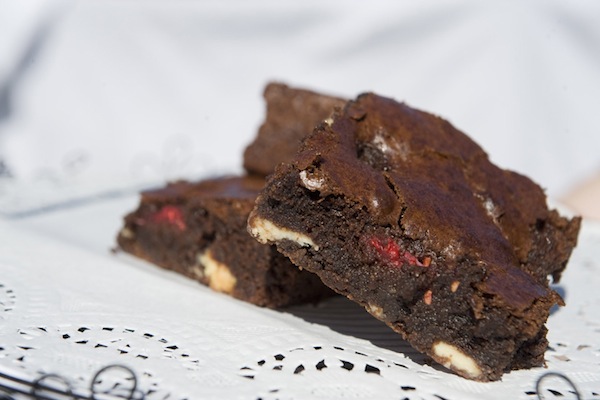 WAGfree
WAGfree is the first gluten-free bakery I read about, so it's fitting that it shares a space with Vozar's, London's first exclusively gluten-free restaurant (Healthista Eats blogger Charlotte reviewed it recently.) But, I'm a sweet tooth kind of girl, so while I'm really looking forward to making a dinner reservation there soon, I went this weekend to see what the bakery was all about. WAG, in case you're wondering, stands for wheat and gluten. I recommend they change their name to WAGFAD—Wheat and Gluten Free and Delicious.
Don't miss: The bakewell tart. The pastry was super light and flaky, which is a texture that can be tough to achieve sans flour (flaky often means crumbly in gluten-free lingo.) I'm a big fan of almond-flavored pastries and raspberry jam, so this dessert was right up my alley. My non-gluten free roommates loved it too. The pear and chocolate tart also sounded amazing, but they were sold out. If you get it, save me a bite.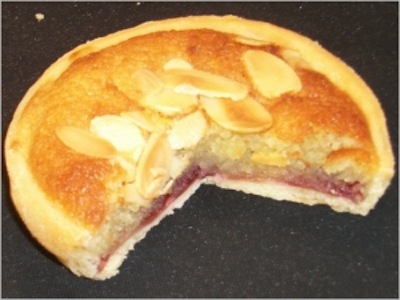 WAGfree
26 Brixton Village
Brixton Market (off Atlantic Road)
London SW9 8PR
Note: They also have a counter in the Selfridges Food Hall at 400 Oxford Street.
Cookies and Scream
I've recently discovered that this bakery is in dangerous proximity to my apartment, and I may or may not have treated myself a couple of times already. Located in the Camden Lock Market, Cookies and Scream's cookie bar is full of delicious GF and vegan treats. There's a brownie-cookie hybrid on display that always teases me, but I tend to go for the cookies. It is a cookie bar, after all.
Don't miss: The peanut butter and jelly cookie. Though not as stable as a regular cookie, I've always loved the gooey, must-eat-it-off-a-plate cookies. And the PB and J flavors are perfect complements to the melt in your mouth texture. (Can you tell I'm a cookie connoisseur?)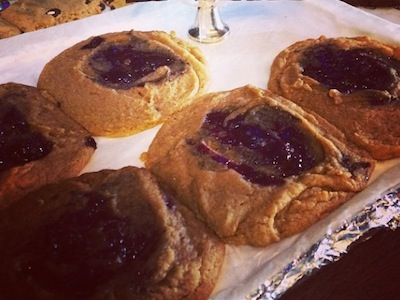 Cookies and Scream:
The Market Hall
Camden Lock Place
London
NW1 8A
The Free-From Bakehouse
Oh. My goodness. So many options, so little time (which is why you take away some treats, too.) The Free From Bakehouse displays an array of cakes, cookies, brownies, and tarts that make decision making very hard.  An added bonus: the staff was just as sweet as the treats. They also offer dairy-free, egg-free and sugar-free options.
Don't miss: The spiced carrot cake.  Oh, how I have missed carrot cake. It was honestly just as delicious as any traditional carrot cake I've ever had (except mum's of course, in case you're reading this.) It was moist and flavorful, and the frosting had an orange-y touch. Honorable mention: the raspberry and white chocolate brownie. (I couldn't resist taking one for the road.) Dense and decadent, it was like a fudge-y flourless chocolate cake, but better.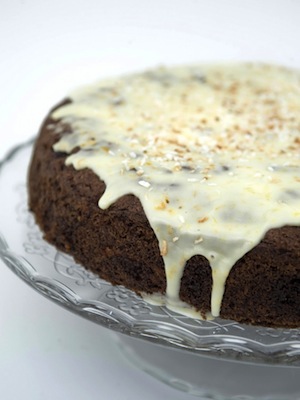 The Free-From Bakehouse:
Borough Market (Thursday, Friday, Saturday)
8 Southwark Street
London
SE1 1TL
Which of these treats have you positively salivating?
READ MORE GLUTEN-FREE DIARIES
Best gluten-free lunches on the go
The gluten-free diaries: week one
The gluten-free diaries: week two
The gluten-free diaries: week three
The gluten-free diaries: week four
Alexa blogs at 100littlevictories.com.
Like this article? Sign up to our newsletter to get more articles like this delivered straight to your inbox.