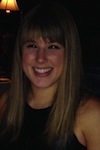 Gluten-free diaries blogger Alexa Tucker has found her favorite comfort food splurges (in GF form, of course) at eateries around London. Wheat-free burgers, pizza and pancakes? We're sold.
True to my word last week, I was pretty good this week—promise! I stuck around London for the weekend, so I didn't have to face the challenges that come along with traveling and eating gluten-free. Plus, I had all of that fabulous gluten-free food hanging around, so it wasn't tough to reach for what was already in my cupboards and fridge for dinner.
But, no one's perfect, especially not me, and sometimes, a girl's just got to give in to a food craving (I'm sure one will hit me soon.) 'Comfort foods' tend to have wheat involved, but I've got my list of gluten-free friendly splurge restaurants lined up for when the time comes. (This isn't the first time I've had to give this warning: food porn ahead.)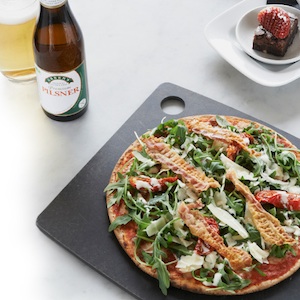 1. PIZZA:  Pizza Express
As my friend Jill put it, 'looks like Pizza Express officially has the Alexa Tucker Seal of Approval.' And yes, yes it does. The dough balls tempted me at first, but all longing was erased when my super-yummy thin crust pizza arrived. Jill even tried it and agreed she wouldn't have known it was gluten-free if she hadn't heard me order. I'm a fan of fork-and-knife pizza, and this definitely hit the spot. Added bonus: there was a GF brownie on the dessert menu.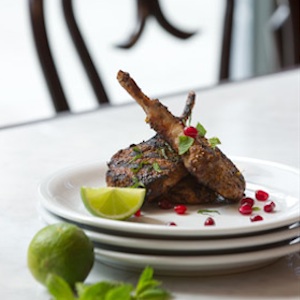 2. INDIAN:  Dishoom
My heart aches a little when I think about the fact that so much Indian food has gluten in it, so when I'm not in the mood to make tikka masala at home with my new favorite GF sauce, Dishoom calls my name. They've got a really clear gluten-free menu, so there's no need to play a guessing game with the menu just to ask the waiter and have him or her tell you that no, actually that item is actually not made gluten-free. (That's a big pet peeve of mine.)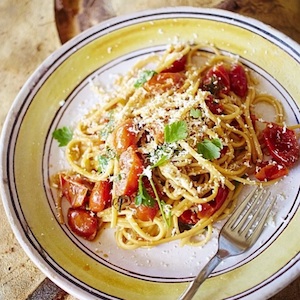 3. PASTA Jamie's Italian
As much as I love Jamie Oliver, I love his food even more. The sauces and toppings on his pasta are so delicious, I don't even notice the noodles are gluten free. My personal favorite? The sausage pappardelle–an Italian classic with an amazing flavor. If I'm not in the mood for pasta (a rare feeling, I'll admit,) the prosciutto and shaved pear salad is unreal good.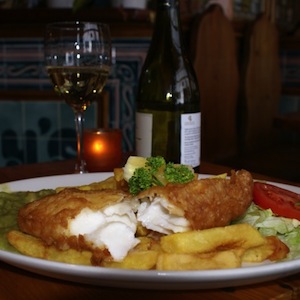 4. FISH 'N CHIPS: Olley's
You read that right-fish and chips. And yes, the fish is fried, not grilled. Though it's only offered on Mondays and Tuesdays, Olley's has a gluten-free batter for this British favorite. And if you don't go on Monday or Tuesday, they do have a grilled or steamed option for most of their award-winning sustainable seafood.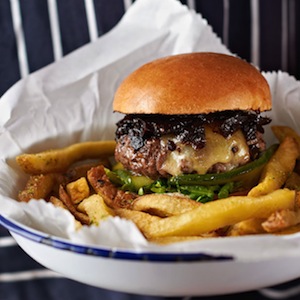 5. BURGERS: Honest Burgers
A gluten-free burger usually means the patty over a salad, but not at Honest Burgers–they've got a GF bun on the menu. I love this, because if I want a salad, I'll order a salad. If I'm going to eat a burger, I want a real burger. Our Healthista Eats blogger Charlotte Dormon is a big fan of the GF option at Honest Burgers, and we all know she has excellent taste.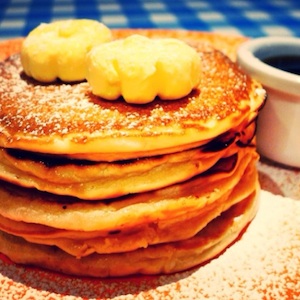 6. PANCAKES: My Old Dutch Pancake House
I crave pancakes often, and I crave them hard. I've made gluten-free pancakes from scratch before at home, but they take some work, and to be honest, I very rarely feel like working for my brunch or brinner (for some reason, pancakes always end up being a breakfast-lunch crossover or a breakfast for dinner treat.) Looking at My Old Dutch's menu literally has me salivating over my computer screen. Sunday brunch, fellow gluten-free pancake lovers?
And, of course, I can't forget to remind you about the best gluten-free bakeries in London–for someone with a sweet tooth like mine, GF brownies and cakes are in a league of their own.
What did I miss, fellow gluten-free eaters? Any comfort food swaps I should know about?
Alexa blogs at 100littlevictories.com.
READ MORE:
The gluten-free diaries: week 1
The gluten-free diaries: week 2
The gluten-free diaries: week 3
The gluten-free diaries: week 4
Best gluten-free lunches on the go
22 best gluten-free kitchen buys
Like this article? Sign up to our newsletter to get more articles like this delivered straight to your inbox.