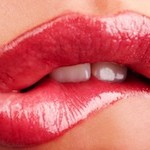 As an eighties preteen I devoured magazines' 'sealed sections' featuring detailed vulva diagrams and how-to clitoral guides to make your orgasm HOT HOT HOT!  By 12, I hadn't even kissed a boy but was an expert in bedroom arts 101 – on paper at least – recounting to my barely pubescent friends what was what in genital theory.
I'd love to say I've been cleverly pleasuring myself to ever-soaring heights ever since but sad truth is, it took me years of mediocre sex to have one of my own.  When I later wondered aloud whether the Big O had ever happened for me, an older, wiser friend replied, 'If you don't know whether you've had an orgasm, you probably haven't.'
Finally, at the ripe old age of 29 I met a man who favoured the old-fashioned virtues of diligence, tenacity and dogged perserverence and had an earth-shattering, knee-trembling, shout-it-out whopper, nothing like anything I had ever felt before.
The next morning everything looked brighter and I felt like someone had literally switched every little cell in my body on for the first time.  For the next fortnight, I barely ate and shamefully admit I didn't even go to work, keeping poor Old-Fashioned Fellow captive in his room and running him ragged with my new favourite game.
Two months later I married the guy (it should have ended in tears but 14 years later he is still around to play that old game, albeit much less often I have to admit).
In time, I even learned to play it solo.  But something incredibly powerful had happened to turn me, a grown woman, into a blinkered sex-seeking machine and I have also since become how to say, a connoiseur of my favourite vitamin O.
Here are my four picks for making it better: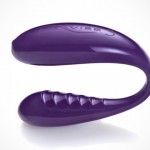 Built for one – or two Oprah's favourite medic Dr. Mehmet Oz has named the We-Vibe 3 one of his top three bedroom boosters. It's a little U-shaped contraption that can be used solo or during sex with your partner to geniusly provide simultaneous G-spot and clitoral stimulation.  Three words:  Oh.  My.  God.  £99.99 from lovehoney.co.uk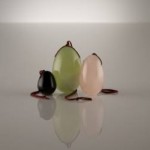 Sitting on the Tube will never be the same Jade eggs.  Unbelievable.  Wear one inside the vagina for a secret sensation that  tones the pelvic floor and puts a smile on your face.  They come in different sizes so the stronger your pelvic floor muscles get, the smaller in size you go.  The Handcrafted Stone Love Egg Set £95 from Coco-De-Mer.com is the Rolls Royce of them.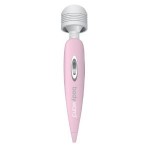 The Bodywand gives unfathomably good clitoral orgasms and plugs into the mains.  Though it's er, bigger than your average vibrator it doesn't look like one so can be kept by the bed and explained to nosey guests as a massager.  Everyone has them, right?  It's £59.99 from lovehoney (add some Bombshell Balm £6.99 for extra tingle).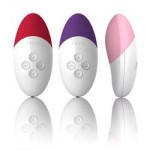 Oh. So. Good. A strong vibrator such as a Lelo Siri (£69 from en.lelo.com) on your clitoris with a lubricant such as Yes organic  (£9.99 from yesyesyes.org) is incredible.  Try turning off the vibration, waiting a few seconds and resuming.  It makes your orgasm stronger when you eventually let go.
Important note: It's always easier to orgasm post-exercise, when you are ovulating mid-cycle or when you get your period as the lining of the womb is thicker and more sensitive to touch.
Like this article? Sign up to our newsletter to get more articles like this delivered straight to your inbox.