In between the school run, office meetings and the chores of everyday life, few of us have time to spend on luxury grooming. Suzanne Baum rounds up the best fast-track beauty fixes
You don't have to look far to find a London beauty spa offering a touch of New-York style speed whether you're after a 15 minute manicure or 25 minute facial.  In fact, grooming for women on the go has become so popular many places are opening their doors at 7am to enable clients to attend early business meetings looking polished.
A quick blow dry is without doubt the most popular beauty fix for women in a hurry, ensuring a bad hair day is a thing of the past. Book an appointment with a stylist at one of Daniel Hersheson's blow dry bars and you can guarantee you'll be in and out in 30 minutes with perfectly styled locks.
One of the first to recognise the needs of London's time-poor female workers, Daniel Hersheson provides a very clever concept in fast beauty offering women a menu of 12 styles to choose from for £25. Such is the popularity of the hairdressers express blow dries, the salon has rolled out four bars; Top Shop Oxford Circus, Selfridges, Westfield and St Paul's.
Treatment: EXPRESS BLOW DRY
Location: Top Shop (Oxford Circus), Selfridges, Westfields, St Paul's
Time: 30 minutes
Cost: £25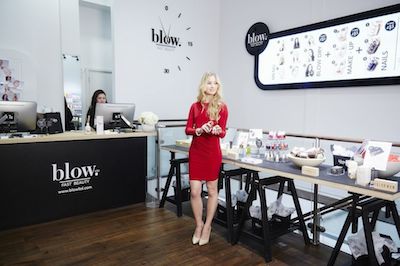 On the subject of hair, mention must be given to Blow Ltd-a new fast beauty bar in Covent Garden that offers not only quick blow dries but a host of other speedy treatments too. This one stop beauty shop embraces the concept of fast beauty with its choice of several treatments under one roof. Presented with a mini iPad on arrival, you get to choose from a "menu" that includes a selection of nine hair styles, three types of manicure and a choice of different make overs. You can even have all three treatments done in 45 minutes at a cost of £50. The shop offers extended opening hours for clients in need of an early morning pick up or those who want to look their best for an evening function.
Treatment: BLOW DRY/NAILS/TAN/MAKE-UP
Location: Covent Garden
Time: 15-30 minutes
Cost: £25/£15/£15 or £50 for all three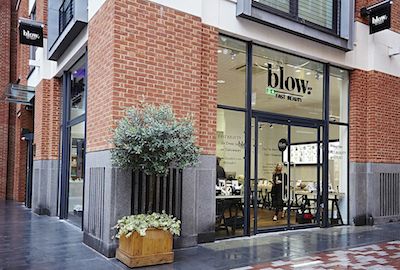 Unsurprisingly, Selfridges has some great express treatments to choose from to get you in tip top shape.  Just over a year old, the St Tropez skin finishing studio gives you a bespoke fake tan with a selection of different options depending on what shade you want to be. The spray paint will give you a classic bronzed look and the sculptured custom contoured finish will help sculpt, tone and hide imperfections.
Treatment: EXPRESS MANICURE
Location: Selfridges
Time: 15 minutes
Cost £19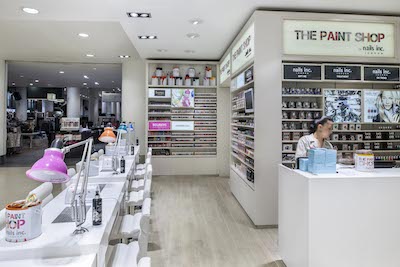 The Daniel Hersheson bar is situated right bang in the middle of both so in just over an hour you can leave Selfridges looking a million dollars (and hopefully-provided you don't get side-tracked- having spent a lot less !) For those of you who work in the West End, you can always use your lunch hour to pay a visit to one of London's top hotels, which also seem to of cottoned on to the fact that women want instant results in short amounts of time.
One such place is the Spa at the Intercontinental that has recently launched a new menu of speedy treatments. Designed to simplify the beauty routine, guests are invited to 'pick and mix' from a range of treatments that will leave them looking groomed in an hour. They include mini manicures, deep tissue back massages and a floatation bed experience that delivers hours of rest in just 20 minutes. An ideal solution for the time and sleep starved lying on the flotation therapy bed, cocooned in warm blankets, is reported to be the equivalent to three hours rest.
Treatment: Express Manicure/deep tissue back massage/floatation bed massage
Location: The Intercontinental Hotel
Time: 15 minutes/30 minutes/20 minutes
Cost: £22.50/£45/£22.50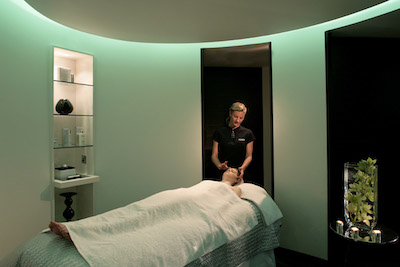 Steeped in luxury, you may be forgiven for thinking the sumptuous Brown's hotel is unaffordable for a quick visit to get your nails done but it's mini treatment range is actually fairly reasonable. You can choose the Glam Express Manicure or pedicure where nails are shaped, buffed and polished with the Ciaté colour of choice.
Treatment: FEATHER LIGHT
Location: Brown's Hotel
Time: 20 minutes
Cost: £40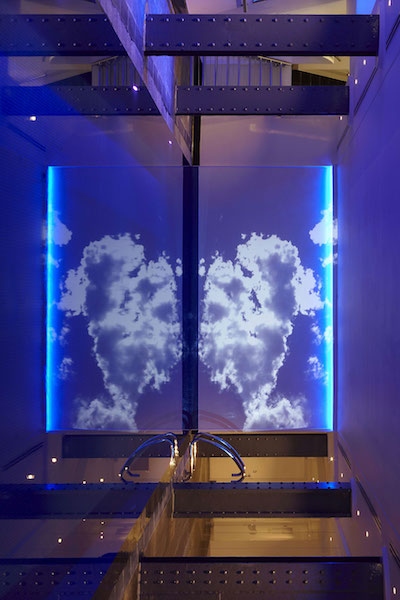 Another treatment worth trying is the Stress-Buster; a shoulder, neck and scalp massage to relax and relieve tension.
Treatment: STRESS-BUSTER
Location: Brown's Hotel
Time: 20 minutes
Cost: £40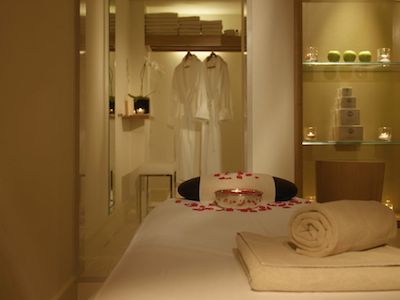 St Pancras hotel, in Kings Cros offers a "Flowers of Bali Radiance facial" which combines a massage of the face, neck and scalp according to Bali ritual, to deliver cleansing, harmony and beauty.
Treatment: Flowers of Bali radiance facial
Location: St Pancras hotel
Time: 30 minutes
Cost: £60
Like this article? Sign up to our newsletter to get more articles like this delivered straight to your inbox.