Carole Beck tests out The Organic Pharmacy's Non-surgical Facelift and Collagen Radio Frequency Facial to see if it really works.
If you could get tighter, firmer skin without going under the knife or resorting to a serious-looking needle, would it be the answer to your (youthful-looking) prayers?
I would be thrilled. Like many women, at 40 the skin on my face doesn't look quite as pert as it did in my twenties – in fact, it has long seemed to be on speaking terms with gravity. But I'm wary about going down the Botox or fillers route, and as my skin is pretty sensitive, I have to be careful what I do to it.
What is it?
The Non-Surgical Facelift and Collagen Radio Frequency Facial is a two-in-one facial. You can buy either of these treatments as individual facials, but you get a skin-tightening double whammy if you choose the combo.
It's being offered by The Organic Pharmacy, which makes toxin-free, organic pampering beauty and body products, and also has treatment rooms. This facial promises to be kind to the skin while also – or so they say – tightening up those saggy bits.
Each session costs £150 for a one and a half hour treatment. But for permanent results, it's recommended you book six treatments, totalling £900. My therapist said that post-course, you might need the occasional top-up facial every six months or so. Launched in May, it's fast becoming one of the most popular facials that she performs on women aged between 35 and over.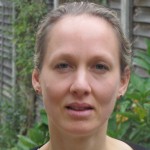 The treatment
After cleansing my skin and analysing it, the therapist applied an enzyme peel mask with vitamin C and papaya to exfoliate the skin. This was massaged in and my skin immediately felt tingly. I've never had a peel before, and I found it a really weird sensation, and actually the least comfortable part of the whole facial. I'm sure it was doing wonderful things, but secretly, I was glad that it was only on for less than a minute.
Then it was time for one of the big hitters, using radio frequency waves to stimulate the collagen to contract, tightening the skin.
Radio frequency works via heat and electrical impulses, but all I could tell was that it felt as though my wrinkles, jaw line and fine lines were being ironed with a warm disc.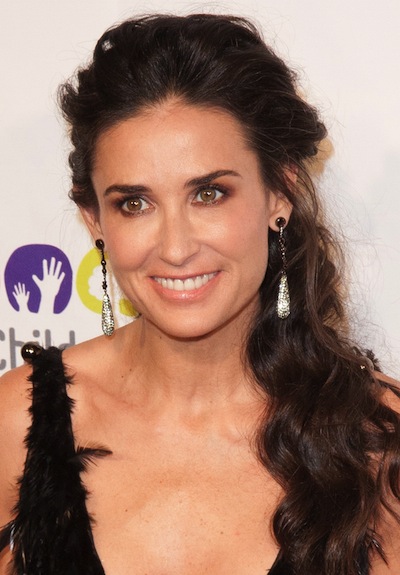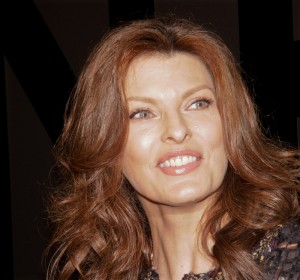 Many celebrities are big fans of radio frequency (devotees are rumoured to include Demi Moore, Amanda Holden and Linda Evangelistia) and I can see why. It's relaxing and you don't need to worry that it will get too hot as the therapist kept tabs of the temperature, asking me on a scale of 1 to 10 to describe how much heat I was experiencing. When I told her four, she turned up the heat by an extra digit, which still felt fine. Depending on the sensitivity of your skin, and how much lift you need, she will spend somewhere between five and 10 minutes on each side of your face.
Next, she smeared on a vitamin infusion, before it was time for my deep muscle stimulating massage using microcurrent – a low level of electricity. This is another celebrity favourite. The microcurrent massage is meant to re-educate your deep facial muscles to work properly, while also contracting and stimulating them so they tone the face.
I was really quite nervous about what this part of the treatment would feel like, but honestly, it didn't hurt. Just occasionally, I felt something like very gentle pinpricks, and, like most people, my forehead was the most sensitive area. But the pinpricks were so gentle that it wasn't particularly unpleasant. The enzyme peel was far more uncomfortable.
The verdict
A relaxing treatment – in fact, I nearly nodded off. And afterwards, I felt great. My skin wasn't tingling or sore, which I'd been worried about, as it is quite sensitive. And it looked no redder than after any other facial.
When I looked in the mirror, I could see that my jawline was definitely tighter, which I was really pleased about, and I thought I probably did look a few years younger. I still had my frown lines but the therapist said she saw an improvement in the lines in my forehead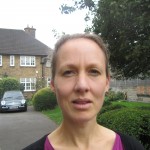 And the verdict from my friends the next day? That I looked refreshed. They couldn't quite put their finger on why I looked different, but they certainly thought I looked more rested than normal. One also complimented me on my glowing skin.
The cost
Would I do it again? Yes, if I could be sure that a course of six weeks really did have a permanent effect, and I had some money squirrelled away. I like the way it's non-invasive and you could be back at your desk that afternoon.
The Non-Surgical Facelift and Collagen Radio Frequency Facial, £150 from The Organic Pharmacy
Carole Beck, 40, is a freelance journalist, specialising in health and parenting. She has three children, and blogs about trying to lead a healthier family life at Healthier Mummy. Follow Carole on Twitter @Carole_Beck
Like this article? Sign up to our newsletter to get more articles like this delivered straight to your inbox.