Almost at the halfway point, Anna Magee brings you her 7 lessons learned from 40 days of no sugar (Clue: get lots of lovely-smelling body potions and slather yourself in them)
Bar the odd 'accident' to be explained herein, I have been sugar free for 40 days and 40 nights. Like Noah and the flood, it's had a monumental effect on my life, mind and body and this far in I don't think I will ever be the same.  Sugar-free people can get annoyingly evangelical about it which is why I wanted to dive in and do a live blog to portray honestly what happened. Anyone following will know most of it has been kind of thankless with lots of grumpier-than-thou moments. But as much to my surprise as anyone's, there are small hints of its positive effects everyday. Here's a round up of what I have learned so far.
1. You can still have proper junk-ish treats occasionally – like crisps
You might think watching Eurovision without cheap chocolate and ice cream is not worth the trouble but when it comes to treats, there is this thing called a crisp and guess what, even some of the most junkish (like Walker's) don't contain sugar. I hate feeling too pure and like the option of being able to still eat the occasional bit of junk food in decent quantities. So, as Holland's Common Linnets played one of the most gorgeous songs I had ever heard (at Eurovision of all things, who would have thunk it?) – Conchita, I love you and all but they was robbed – I inhaled Walker's crisps and felt as decadent as I have done any other year.
2. The cravings actually do subside, like really
Last Monday I had an epiphany. I had a meeting and someone had brought those little bags from Pret that contain chocolate covered nuts and dried fruits and also raw almonds. For the first time, even when the meeting got tough – and it did – I went for the almonds without trying and honestly didn't feel like eating the chocolate. Plus, here's the thing, it wasn't a struggle or as though I had to fight the urge to reach for the sweeter option. In fact, the thought of eating something that sweet felt almost made me cringe, a bit like the thought of having sugar in your tea if you don't normally. I have had hints of similar feelings when I have watched my husband hoe into a Snicker's bar. The thought of eating such an intensely sweet thing feels like it would taste of nothing but sugar and fat. This my friends is a minor miracle. But there's a catch…
3. You still get the odd thought of eating something sweet-ish
It usually strikes around 4pm on random days. But now it's not chocolate cravings but more like a craving for something that isn't quite savoury. It's only happened to me twice in the last fortnight but when it struck it was strong. The first time I was working away and got this sudden need to eat something sweet so settled on some raspberries, which was okay. But the next time was stronger because I was proper hungry too and ended up inhaling two Bounce Balls (see below). These healthful snacky things contain about a million calories each but with plenty of healthy fats such as nuts and stuff. However, the first ingredient on the Coconut and Macadamia one I had was agave syrup which is in fact a high-fructose sugar so is pretty much pure sugar. Still, I think they're a good option for times like that because the fats and fibre and protein you get from the other ingredients. As a result I was barely hungry at dinner – these babies are filling.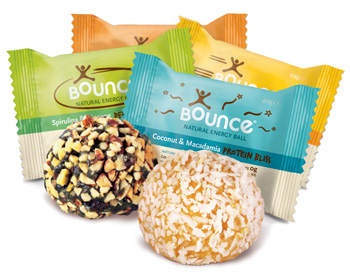 4. You will probably eat more actual food at meals
Without anything enticing to snack on my natural appetite at other meals and tend to naturally want more to eat. For example, at Pret the other day where I would normally have a soup or a salad (promise I don't have shares in Pret but it's so healthy and convenient) I had soup, salad and edamame beans and that kept me going until dinner without wanting to snack.  Yesterday where I wouldn't dream of having non-salady hot food at lunch I had lamb stew because I was simply hungry as hell and then ate a lighter dinner – again without snacks in between.
5. You will lose weight without trying
My scales are broken so I can't tell you exactly how much weight I have lost but I can feel my clothes are looser and my body is somehow leaner. Oddly, I haven't even been doing nearly as much exercise as usual as I have had a summer cold. Which brings me to…
6. When you're poorly, there's nothing to eat or drink
Attention cold remedy makers, cater for the sugar-free! I had a summer cold last week and   with a sore throat and blocked nose I didn't want real food, only fluids and sympathy. I had to take Lemsip which tasted sickening but did the trick. I couldn't have any Strepsils or other lozenges as they are all invariably sweetened and had to make do with tea and chicken soup. But I survived it.
7. Filling your life with non-food sensual delights is the secret to sugar-free survival 
I have become a huge fan and connoisseur of body oils and have a selection of three including pure coconut oil and others from our fab body oil post that I rub all over myself day and night. The combination of the divine smell and oh you know, touching myself is kind of a sensual treat a little akin to eating a chocolate truffle but without the calories.  The clue is to make sure they smell amazing and contain scents that are particularly appealing to you. I discovered this Sniff Effect in the very first week of this sugar-free odyssey and it's helped so much to sniff delicious things throughout the day to make myself feel good in the way a sugary treat might. Here's a selection of what I am currently slathering on:
Germaine de Capuccini Phytocare Firm & Tonic Oil, £42.50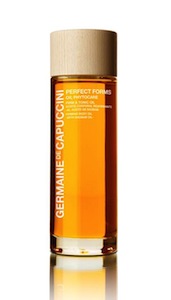 Oriflame Swedish Spa Beauty Wonder Oil, £8.45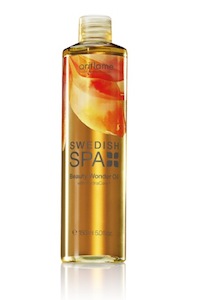 Know-it-Oil Pure Coconut OIl £18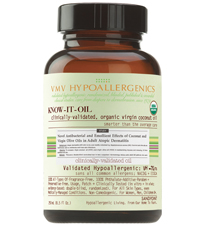 Yarok Feed Your Youth Hair Oil £22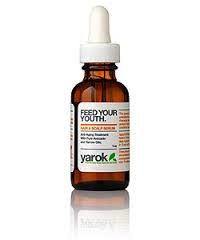 Body Shop Chocomania body butter £13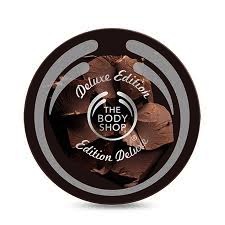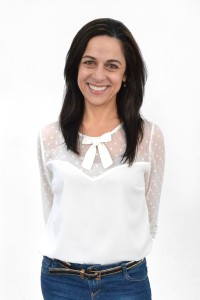 More from Anna Magee's No sugar for 90 days blog
Day 27: 21 days to make a habit? Here's why this is a big fat myth
Day 18: Premenstrual – give me Dairy Milk!
Day 13 – Trapped by a rogue mojito
Day 10 – didn't cave at Easter – really!
Day 3: Nothing to eat at the theatre and the Diet Coke Conundrum
Day 2: What do you mean balsamic vinegar is sugar?
Day 1: Sugar addict's methodone
Why would you give up sugar for 90 days?
Like this article? Sign up to our newsletter to get more articles like this delivered straight to your inbox.