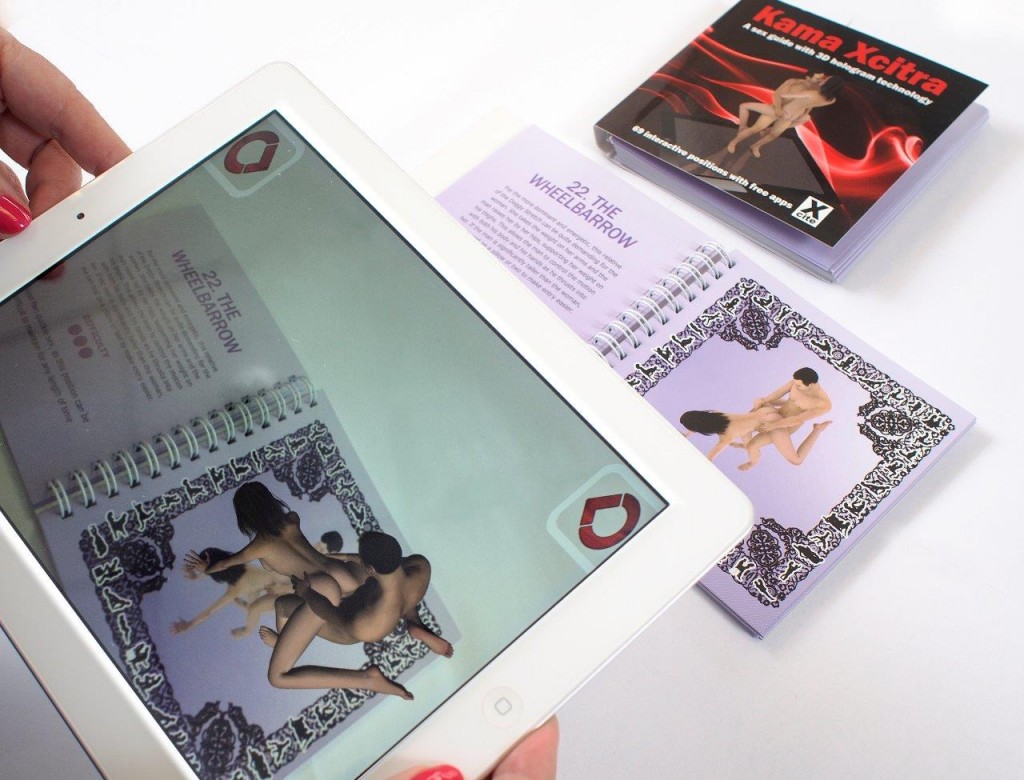 Looking to spice up your sex life? Now there's an app for that too – and not just any typical sex guide app
The world's oldest sex guide, the Kama Sutra, has just gotten a huge technological upgrade with The Kama Xcitra, a new book released on July 27th based on the 2000-year-old sex guide, made to be used with a free app that uses 3D mobile technology.
The book contains 69 illustrated positions with written descriptions and diagrams. The app comes into play one you hover your mobile device over an image within the book. The image comes to life on your phone or tablet as a 3D hologram so that you get a 360-degree picture and can view the positions from behind, the front and the side to find out what goes where.
The app also informs readers of the achievable effects of each position. All positions are also graded on a 1 to 3 scale, based on the stamina and suppleness of the user. If you're looking to get some hands-on experience whilst referencing the guide, there is an option to lock the image so that you don't need to keep hovering your mobile device over the book. Think of it as having an extremely specific high-tech instruction manual (of sex).
The application also comes with several customization options and features. You can change the hair and skin color to your liking, and even add on your own music library as a soundtrack. If you're feeling particularly excited about the app and want to share the excitement with everyone on your social networks, you can even tweet or update Facebook directly from the application – though of course, I'd take care with that.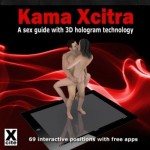 Get the Kama Xcitra on Amazon for £9.99. The app is available on Android, iPhone and iPad, and can be downloaded for free when you purchase the book.  Find out more www.kamaxcitra.com.
Like this article? Sign up to our newsletter to get more articles like this delivered straight to your inbox.