Coined the Natural Hair Movement, women of color are putting down their straighteners and embracing their curls and kinks – including celebs like Thandie Newton and Solange Knowles. New Yorker and natural-hair convert Moraima Capellan Pichardo explains why
A couple of months after my family and I moved to the United States, my mum picked me up from summer school and I convinced her to buy me new hair products. Born in the Dominican Republic, a country with African, Indigenous and European roots, my thin, curly hair is the result the mixed background in the island.
As a child, I never gave much thought to my hair but my mum's loving braided pigtails were not going to cut it in New York and she was no longer allowed to do my hair each morning.
I was about to start the fourth grade, the summer class was supposed to help my English but all I cared about was fixing my hair. There was something wrong with it, it was not straight like my South American classmates and the curls did not resemble the ones of the stylish Puerto Ricans with their blonde tips. Since my mom did not allow me to go to the hair salon or attempt to straighten my hair I soon was buying the only thing available for curls, cheap gel.
For years I toasted my hair with all that alcohol in gel and even after going through severe breakage I didn't think that habits were causing damage. In secondary school, my older cousins had discovered the flat iron and one evening my reluctant mum gave in.
My cousins flat ironed my dirty (saturated with gel) hair. You should have seen me that night, I barely wanted to sleep because I did not want to cause my hair to bend and curl again!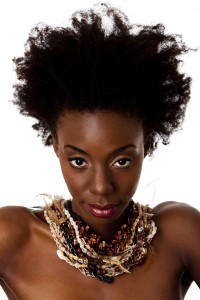 It wasn't until my high school years that I discovered leave-in conditioner for curls and not until my grandmother moved in with us that I really started to take care of my hair by finding non-damaging methods such as roller setting.
Today, wherever I go it's much easier to find women of all ethnicities embracing and caring for their natural hair.
In the States, the natural hair movement has gained momentum, from debates and talks on the representation of women of color in media to slowly spreading to the Latino culture as well as worldwide.
In If You Love It, it will Grow physician, Dr. Phoenyx Austin, shares her experience with afro-textured hair and how to grow and maintain healthy natural hair. The self-described afro-latina observes that 'We live in a society flooded with images of a certain "standard of beauty." Whether it's lighter skin or straighter hair, overall the standard sends a clear and persistent message of what is perceived by society to be most attractive."
Looking back, it's now clear my eight year old self struggling to learn English was looking for acceptance.
We all go through a similar period in our lives, I took it out on my hair.
Also a fitness trainer, Dr. Austin says people have been guided to the notion that their natural self is not worthy. She explained, 'Some people of color have come to idolize the standard of beauty so much so that they consciously and subconsciously curse the very skin, hair and body they've been blessed with.'
This is the case for many women and men of color but in recent years the natural hair movement, which has been called everything from a trend to a silent revolution has gained fierce popularity and for most, it doesn't come with a hidden political message.
In 2013, Mintel, a UK research company, released the findings of research stating that hair relaxer sales in Britain declined 26 percent over the past five years. In the black hair market, relaxers is the only category to not see growth since 2008 suggesting that natural hair is the 'new normal.'
For many women of African descent, relaxers have been the way to go as a way to handle their hair from a young age. I remember watching my older cousins wince as the chemicals burned through their hair and scalp to achieve that straight hair look. Even in university, I helped one of my close friends touch up her roots, skeptical when she said the burning meant that it was working. She has since then gone natural.
The report also stated that the 'natural hair trend" has increase the sales of styling products for natural hair in the UK and that in 2013 70 percent of Black women currently wear or have worn their hair natural with 53 percent having worn braids and 41 percent having worn locks.
The natural hair movement has also given rise to not only hair salons specializing in natural hairstyles but blogs, YouTube channels, and events for women going the natural route seeking guidance, tutorials and sisterhood.
Angel Dike is the founder and owner of TheNaturalLounge.com, a blog based in London for all things natural hair. Dike started the popular blog after she took the natural plunge and noticed a lack of online presence for the natural community in Britain.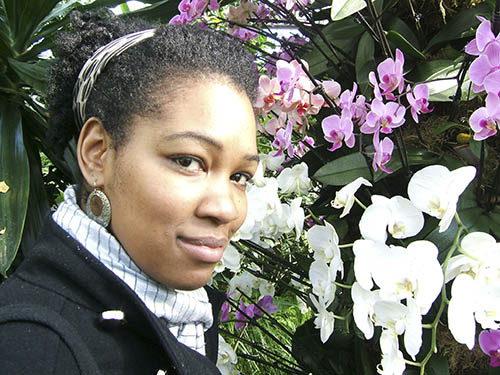 'I had been relaxing since I was a teenager,' Dike said. 'I developed a small bald patch, the size of a coin, right on the crown of my head.  Then it got bigger and bigger and it was a bit ignorant of me. At the time I didn't understand that the chemicals would be the cause. But something inside just said stop relaxing your hair for a while.'
Clueless as to what to do with her hair, she looked online and was inspired by the natural hair scene in America. Her blog now features everything from product reviews to other natural haired women dishing on their methods. To Dike, natural hair has given her a sense of freedom and creativity. She has never felt any pressure to go back to relaxing her hair. In fact, her husband encourages her and since she went natural in 2010 six of her closest friends have also tried the style.
---
The Natural Lounge tips for natural hair:
Resist temptation of trying every product: 'New products are coming out all the time. My number one tip is if you find a product that works for you and you know you like the way your hair feels, stick to that one.'
In tutorials find someone with similar hair type: 'You might be be looking at someone that has got a looser curl and following everything they are doing it but it won't work if your curl is tight and coarse.'
Look out for what is inside: 'A lot of people want long hair and it will not grow and I think that there's no magical pill – it's patience as well as what are you eating. More protein is great for air growth.'
---
The images of big afros and locks have often been associated with political revolutions such as the Black Power Movement and the Black Panthers of the 70s. Blacks have also constantly been skeptical about wearing natural or traditional black hairstyles to prevent the perception of the unprofessional gangster. But more and more Black British women and men are saying goodbye to these notions. Dike explained that she has never had a problem in her corporate work setting due to her hair.
'I've had nothing but positivity since I went natural. It's not a problem, in fact I interviewed with natural hair,' Dike said. 'It's quite an old fashion view to think you won't be taken seriously with natural hair, and I think it's a view that maybe black women ourselves have created…and it's not what is happening today.'
Dike has noticed that her experience might be different in England than in the United States. 'There seems to be more segregation in the U.S. and therefore what I'm seeing is a lot of articles where people do have problems in their workplaces with their hair," Dike said. 'I read an article the other day where someone said she was fired because she had natural hair.'
Whether it is fueled by cultural or historical differences, one of the first things I noticed upon arriving in London is the amount of women, white or black wearing their hair in its comfortable natural state. The weather might be a cause for all the frizz and giant hair but not even in New York City do I see so many women of color strolling about with their natural hairstyles.
Anastasia Chikezie, the owner of Purely Natural a contemporary natural hair styling salon in Stratford, East London (just by Healthista Towers) does not think that there is any political meaning to the rise of natural hair styles. 'Now it's to do with how you feel,' Chikezie said 'We are born with natural hair, this is our birth right, so I don't think there's any politics, for me no…there's no statement, it's just me being me.'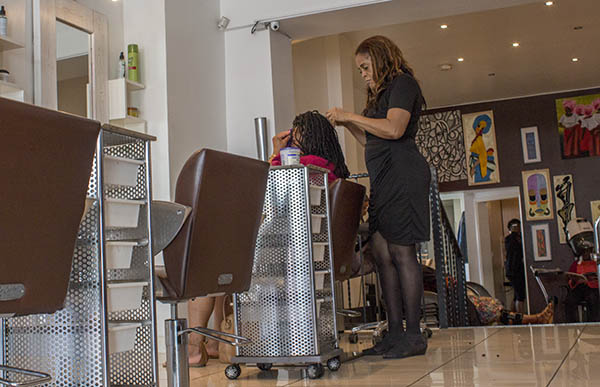 Chikezie has been in the natural hair industry for 24 years, she had natural hair before natural hair was a thing. Coming from a Nigerian background, Chikezie remembers relaxing her hair once and dishing it after about six months. While attending university, friends would regularly ask her to do their hair which eventually led to opening her first salon in 1990.
She has been in Stratford since 2005 and has started to notice a change in customers who went from middle aged women looking for something new and Rastafarians to a younger generation.
'Our clientele is completely different, it's flipped right round,' Chikezie said. 'We are getting younger clients in their 20s and 30s coming in with knowledge of their natural hair, what products to use, what products are good, what products contain chemicals, and it's nice to see.'
---
Purely Natural tips for natural hair:
Moisture, Moisture, Moisture: 'The key to healthy hair is keeping it well moist. Leave-in-conditioners are the key especially if you are wearing your hair out.'
Find a good salon:'"It's important to have regular trims and regular treatments. Make sure you at least once every couple of months go there.'
Experiment with color: 'It's summer now, if you want to change up your style a little bit, you want something a bit different, color is always a great option.'
---
Certain celebrities have become a sort of unofficial face of the natural hair movement. Thandie Newton, and Solange Knowles sport and advocate hair appreciation. Chikesie has watched the effect they have on the public with her appointment doubling overnight when Lauren Hill came out with locks and David Beckham sported cornrows.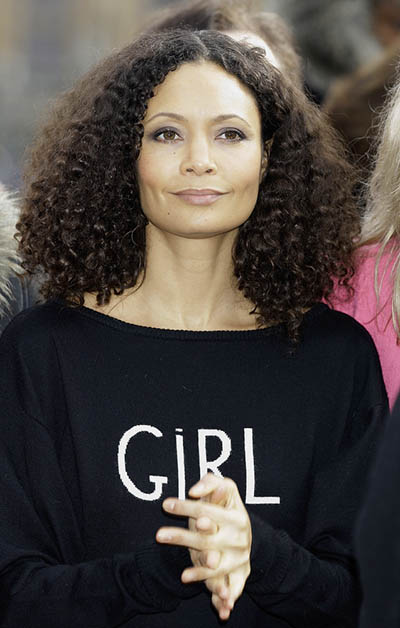 But celebrities can also highlight the debate and ugly side with afro-textured hair. Just a few weeks ago, a petition went up asking Beyonce and Jay-Z to properly take care of their daughter, Blue Ivy's, hair after photos surfaced of the toddler wearing her hair out. Emotions flew high, even in Chikesie's salon the discussion was divided.
One stylist said that Beyonce has enough money to style her hair while others pointed out that she is just a baby.
The Blue Ivy debate brings back memories of my little cousin who was eight when she was taken to get her hair relaxed. So excited to finally have her hair straightened she also ignored the roasting in her scalp.
'Every woman has their choice, it's an option available,' said Chikezie of relaxers. 'I think that we need to make sure that we are  aware that this is a strong chemical we are applying to our hair and chemicals seep into the skin and cause a number of health problems.'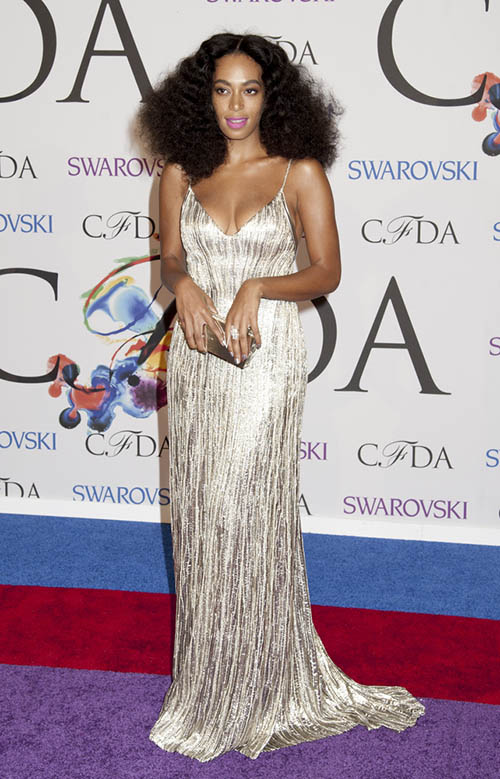 The reoccurring message of the natural hair movement is that it is your choice and it is about having a healthy relationship with your hair.
'We women, young and old, regardless of race or culture need to accept ourselves and be who we want regardless of what other people may think or idolize,' Dr. Austin wrote. 'In life there will be people who don't like how you look. Those people may even look just like you.'
Dr. Austin's message has resonated with many women as well as myself. There are certain aspects of ourselves worth changing for health reasons. Others are worth keeping because they're who we are.
For me, embracing my curls is pretty simple, it's a way of saying I'm going to care for my hair as it is. That I guess, is a way of saying I am going to care for – and celebrate – myself as I am.
Like this article? Sign up to our newsletter to get more articles like this delivered straight to your inbox.