Love organic beauty and body products? Beauty Kitchen is a new brand that allows you to make your own – Kelcie McKenney fell for it
It might be only the start of November, but the holiday season and finding fun Christmas gifts are already on our minds. What's caught our attention so far? Make your own products from Beauty Kitchen. With completely natural ingredients and all the tools ready for you, these beauty products make a great gift for a friend or even yourself.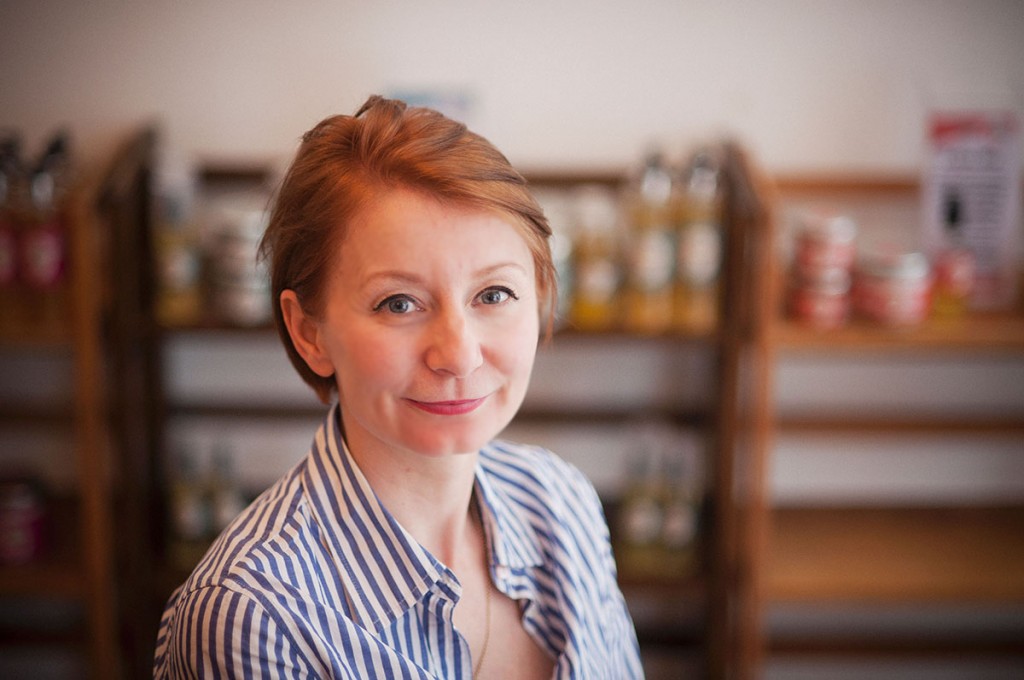 Beauty Kitchen's creator, Jo Chidley, founded the company in Glasgow after being disappointed by the lack of affordable health and beauty product stores that she saw. There were plenty of high end organic beauty products, but she wanted to make something that the average consumer could afford.
'A lot of where Beauty Kitchen has come from is my dissatisfaction with what choice you actually have as a consumer,' Jo says. 'My husband had said to me, stop complaining about it and do something about it.'
As a qualified herbal botanist and after studying chemistry at university, Jo created Beauty Kitchen with the intention of being 100 percent organic and staying completely transparent about what's in the products. So what makes Beauty Kitchen different from other organic beauty stores? 'We have the sun of Lush but the efficacy of Neal's Yard,' Jo says.
The science side shows through in Beauty Kitchen with Jo's background, but the products are also fun and smell amazing. Components like honey and brown sugar are mixed with Beauty Kitchen's own scented oils to create lush products that smell like a whiff of heaven and make your skin feel incredible. Body scrubs, hand scrubs, bath oils, shower gels, hand washes, lip balms, scent bombs and dry moisturizing oils by Beauty Kitchen all contain natural ingredients that are good for you and good for the environment.
In many products, specifically scrubs, Beauty Kitchen uses Himalayan Salt that they import from a small village in the Himalayan regions of Pakistan that has 96 different minerals, is marvelous for detox, and can help re-balance your own internal salts.
'Not only is the Himalayan Salt amazing to use and packed full of great things, but we're actually supporting a community because of the salt it produces.'
Another ingredient used in many Beauty Kitchen products is honey that Jo herself harvests. About five years ago she decided to become a beekeeper because she wanted to give something back , and she's now the youngest member of the Scottish Beekeepers Association by about 40 years in a field predominately filled with 70 year old men. On top of the feat, with her own beekeeping, Jo is able to produce enough honey for all Beauty Kitchen products.
'The interesting thing about honey when used in beauty products is that you don't need to use a high percentage of them to have an impact whether from a preservative perspective or a moisturizing perspective,' Jo says.
Beauty Kitchen has launched a few products in Holland & Barrett just in time for the gift giving season. You can find a Christmas Cracker with natural soap and a bath bomb and a Create Your Own Lip Balms £15 kit along with organic hand washes, body washes and their lip balm trio. The cracker's bath bomb has a blend of cinnamon leaf, orange and frankincense with anti-ageing ingredients and the natural soap is moisturizing with honey and oatmeal and rejuvenating with patchouli.
Our favorite gift from the collection in the new 'Create Your Own' product from Beauty Kitchen is the Chill Me Create Your Own Bath Bombs £20. It comes in a sturdy, capped mason jar and is filled with the ingredients and directions to create some bombs of your own. The scent, Chill Me, is simply divine. Made with lavender, eucalyptus, rosemary and sage among other things, this soothing aroma instantly makes you want to exhale and relax.
Whether you're looking for an organic beauty treat for yourself or a Christmas present for a friend, Beauty Kitchen's products at Holland & Barrett are a great place to start for your shopping. Along with the gifts already available, over the next year, they plan to have more products launched in Holland & Barrett. Even better yet, later in 2015 they hope to open shop-in-shop mini stores of Beauty Kitchen in 50 of Holland & Barrett's current locations. Keep on the lookout for more organic products popping up from Beauty Kitchen, we have a feeling this brand is going to be big.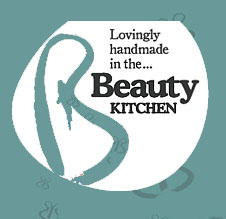 Find your own Beauty Kitchen products from Holland & Barrett stores around the UK or online at Beauty Kitchen's website
Like this article? Sign up to our newsletter to get more articles like this delivered straight to your inbox.