Who doesn't enjoy a bit of eye-candy on the way to work? Yes, we admit it, we love seeing attractive men on the train and even more so if they are reading a book – this is why we love the Instagram account Hot Dudes Reading
The account was set up in early February this year and has reached 300K followers in the space of three weeks. It features snaps of handsome men reading real books and has a strict 'no kindles' policy. The  comments and descriptions accompanying each image will make you chuckle (like the hashtag: #marryme) while you figure out which one of the guys is your favourite. Do we think it's okay to be photographed unknowingly in public? It was the subject of a debate in the office, but really? If you're that gorgeous and make our commute to work a bit more bearable, we think it's acceptable for you to be photographed reading your favourite book.
Here are some of our favourite snaps and their captions: 
@hotdudesreading says….
Spotted this scruffy prince on his morning commute. Probably to sculpture class. I'm sure he's reading a collection of post-war Russian short stories, but really thinking of how he made love to his French girlfriend this morning and the gluten free toast they shared after. #marryme #hotdudesreading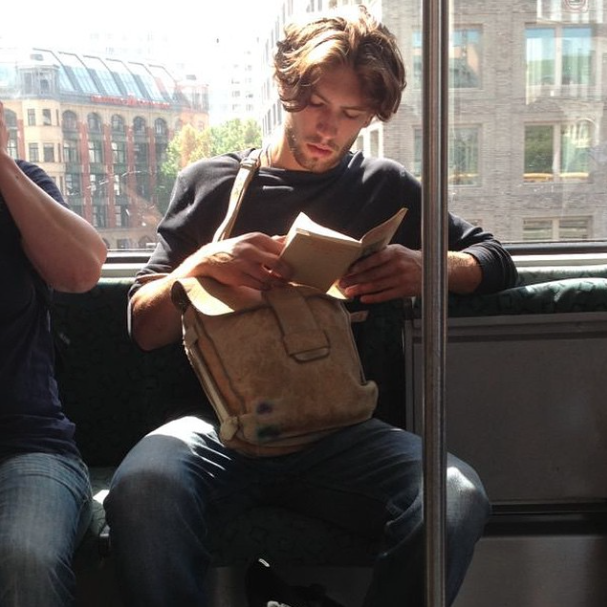 @hotdudesreading says….
Whoa. This smoldering smokeshow stepped right off the pages of GQ and into my heart. That manly moustache almost makes me forget he has better hair than I do. When he puts down that book I hope he'll give me some tips #butjustthetips #hotdudesreading
That manly moustache almost makes me forget he has better hair than I do.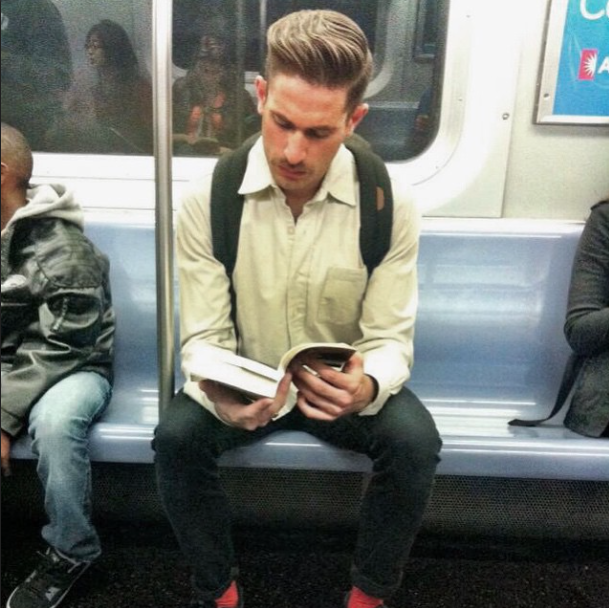 @hotdudesreading says….
I wonder if this charmer is reading that book instead of watching the movie because he's the old-fashioned type? Probably. I bet he enjoys his scotch neat, still writes love letters by hand, isn't into online dating, and will never even know I posted this. #butDMmeifyoudo#hotdudesreading #HDRfangram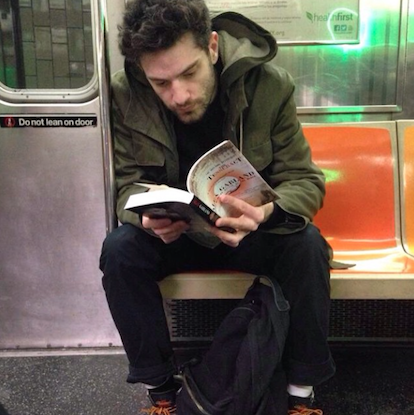 Next time you spot a hot guy who is reading a book take snap post it on Instagram and tag @hotdudesreading or email it to hotdudesreading@gmail.com
Like this article? Sign up to our newsletter to get more articles like this delivered straight to your inbox.