Charlotte Dormon discovers the health benefits of the South American diet at the luscious Peruvian restaurant Ceviche
I have never been to South America, but I am aware that traditionally their basic, staple everyday diet is packed with nutrient-dense foods, with a focus on good quality proteins, brightly coloured fruits and vegetables, and fiber-rich whole-grains, such as corn and long-grain rice.
Over recent years the spotlight has been on many of South America's indigenous foods, including the gluten-free super-grain quinoa and antioxidant super-fruit acai, which have hailed by leading health experts as highly nutritious, diet-perfect foods that we should all embrace to reap the benefits.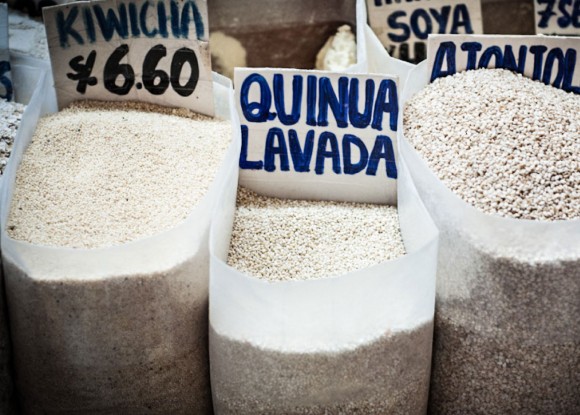 This week I went in search of South America's feasting favorites at Ceviche in London.
Ceviche is a Peruvian restaurant that boasts an impressive menu high-flavor healthy dishes using sustainably sourced, fresh ingredients and focus on traditional Peruvian cooking. If you like tapas style eating and the fresh, spicy and citrusy flavors of Mexican food, then you will really love this cuisine.
Those who understand the basics of just simply 'eating well' will appreciate and enjoy the style of cooking. The restaurant hasn't gone out of its way to change the recipes and 'make' their dishes healthy in any way – it's just the way the food has always been prepared and enjoyed traditionally, which is one of reasons why eating this food is such a pleasure.
Although Peruvian food has become pretty trendy in London and there are two or three excellent places to go here, I had heard so many great things about Ceviche, and been told by my foodie friends that the affordable menu and upbeat, lively atmosphere was overall much more appealing than the others they had tried.
So armed with great advice, I went with my friend Andrea this week to check what South American dishes we Healthistas should be eating.
The menu at Ceviche is made for sharing, and they recommend three or four dishes per person. They're split into nibbles and sides, salads, grilled skewers, classic favourites and ceviche.
Ceviche, if you have not heard of it already, is a seafood salad popular in Latin America that is made from fresh fish marinated in citrus juice, which "cooks" the fish without heat. The recipe for ceviche varies from region to region and depends on the cook, but the basic recipe includes fish sliced or cut into chunks and marinated in lemon or lime juice with sliced onions, chilis and sometimes herbs like coriander. Peruvians usually serve ceviche with corn, sweet potato and seaweed. The citrus works quickly to break down protein in the fish, turning the flesh opaque and taking the raw edge off while keeping it succulent and tender.
There is also an extensive drinks list that includes non-alcoholic South American fruit juice cocktails, a good selection of traditional herbal teas and authentic Peruvian drinks.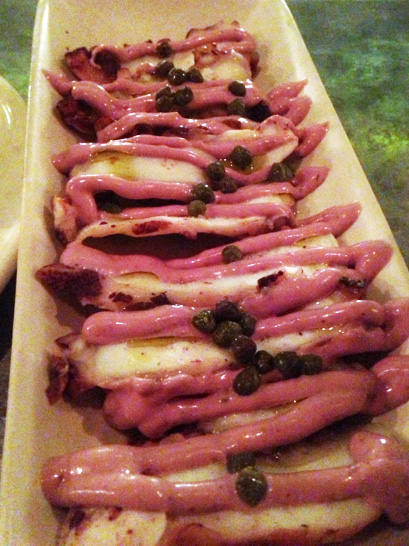 We started with two of the Ceviche dishes – the Don Ceviche – fresh sea bass in Amarillo chili tiger's milk (not actual milk from a tiger, just the name of the liquid made up of lime and chili) sweet potato and red onions and the Pulpo al Olivo – braised octopus, thinly sliced with Peruvian olive sauce and capers. For mains, we tried the Salmon Rosado skewers – grilled marinated salmon pieces, with a sweet cucumber and rocoto pepper pickle salad. The Ensalada de Quinoa – white quinoa, tomatoes, avocado, butter beans and coriander with lime and limo chili vinaigrette. And the Causa Lolo Fernandez – salmon tartare, avocado and spring onion on a smooth cool potato cake with rocoto (pepper) mayo.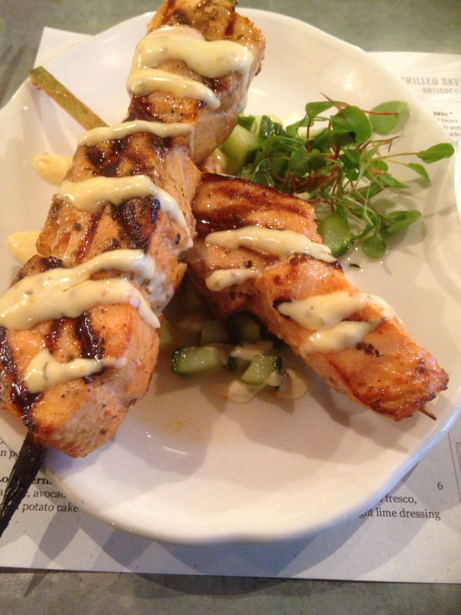 The ceviche starter was presented beautifully – a good choice for as a light dish to enjoy at the start of a meal, and ideal for sharing. Seafood and fish are a good source of protein and as both these dishes are not cooked with high heat, they retain many beneficial nutrients. We enjoyed both the octopus and sea bass dish. They are both totally different in texture and taste, yet good for dieters as they are low in fat and rather than using a rich sauce or too much salt to enhance the dish, the capers and fresh herbs excite your taste buds instead.
The Salmon Rosado is grilled and cooked to perfection – slightly crispy on the outside and soft in the middle.  The salmon was melt-in-the-mouth (you could tell it was good quality as the flavor was exceptional and not bland, greasy and fatty) and had a wonderful unique charcoal-grilled flavour, which worked exceptionally well with the sweetness of the pepper dressing and refreshing crisp cucumber salad. The portion is enough for two, so once again ideal for sharing so you can try a bit of everything, or enough on its own if you wanted to not have a starter and just a salad, as your main.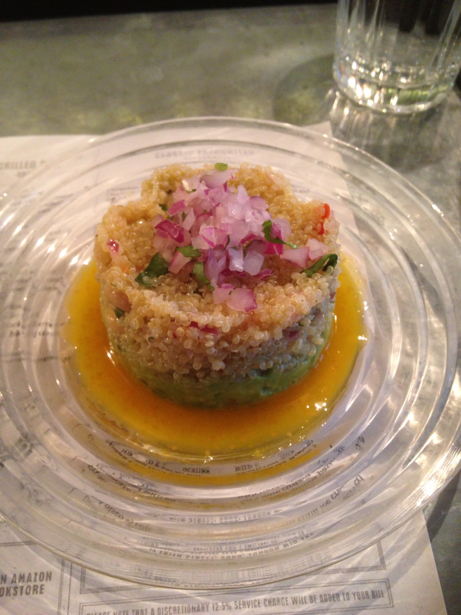 We teamed up the healthy grilled salmon with the famous quinoa salad which, along with the salmon, is really one of the best things (for both flavour and nutrition) on the menu and as far as I am concerned, certainly a must-have when you are here. It works well alongside any of the dishes.
From the nibbles and side menu we had the Salmon tartare on potato cake.  This dish is very filling and would be ideal for a light lunch with the ceviche, or good on its own as a starter if you're not a fan of seafood. For those looking for a bit of a carb fix, this one is worth ordering.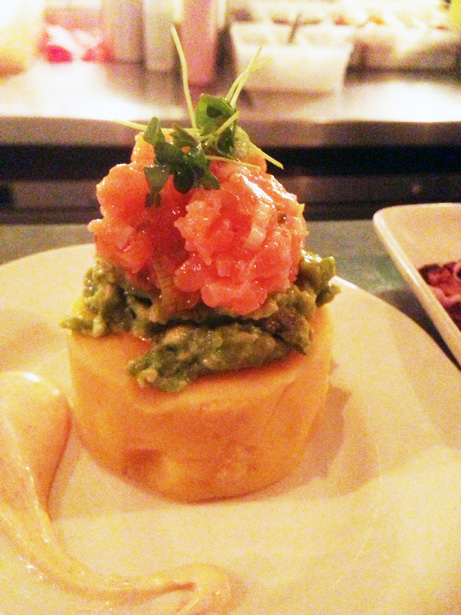 All the dishes we enjoyed are made free from gluten and lactose, and although neither of us are vegetarian, if you are, there is a wide selection, with at least ten or more things to eat.
As far as fresh, natural and flavoursome food goes, Ceviche restaurant wins a gold-star. It is a great place for a date a business lunch or to meet a friend.  The traditional music and Latino staff will make you feel happy and relaxed – you almost feel like you are in on holiday in South America rather than eating out in London.
Dinner or lunch for two starts from £25 per person with alcohol on top.
Visit their website for more details
Fancy trying it out at home? Here's a recipe from Ceviche…
QUINOA, BUTTER BEAN & AVOCADO SALAD (ENSALADA DE QUINUA)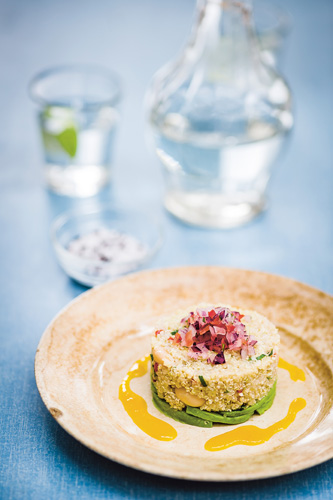 SERVES 4
150g quinoa
100g butter beans, soaked overnight in water, drained and rinsed
25g coriander leaves, finely chopped
1 limo chilli, deseeded and finely chopped
1 ripe avocado, sliced very thinly on the diagonal
½ red onion, finely diced
1 large tomato, deseeded and finely diced
Salt and freshly ground black pepper
FOR THE PHYSALIS COULIS
10 physalis (a Latin fruit from green grocers')
1 tbsp granulated sugar
FOR THE DRESSING
Juice of 2 limes
1 limo chilli, deseeded and finely chopped
1 tbsp extra virgin olive oil
Ceviche says: Quinoa is one of Peru's great superfoods. People love this Andean cereal and at Ceviche our customers are always asking for this salad recipe.
1. Wash the quinoa in cold water until it starts to run clear. Put in a saucepan, cover with cold water, add a pinch of salt and set over medium heat. Bring to the boil and simmer for 15–20 minutes until the quinoa is well cooked and the grain has started to unfurl. Drain, cool and set aside until needed.
2. Make the coulis. Put the physalis and sugar in a saucepan and add enough water to half cover the contents. Cook slowly over low heat until the water has reduced by two-thirds and the physalis are soft. Remove from the heat and leave to cool. Transfer to a food processor or blender and blitz until smooth.
3. Make the dressing. Put all the ingredients in a bowl and mix together well.
4. Add the butter beans, coriander and limo chilli to the quinoa and mix well. Add 3 tablespoons of the dressing, making sure you don't soak the quinoa mixture too much.
5. To assemble each salad, put a deep 10cm round mould on a plate (or use a large cookie cutter). Arrange a quarter of the avocado in the bottom of the mould and, using the back of a spoon, press down firmly. Fill the rest of the mould with the quinoa and butter bean mix and press down well again. Pour a tablespoon of the physalis coulis around the mould and then remove it. Finally, mix together the onion and tomato and place a tablespoon of this on top. Add more dressing if you feel it's needed.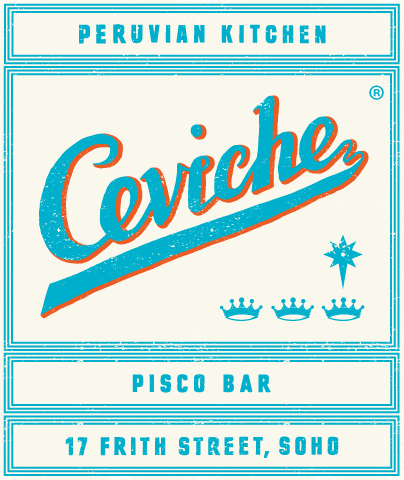 Recipe from Ceviche: Peruvian Kitchen by Martin Morales. Published by Weidenfeld & Nicolson in hardback, £16.25 at Amazon.co.uk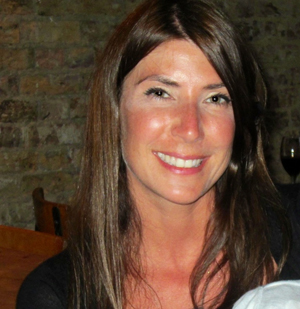 CHARLOTTE DORMON is our Healthista Eats blogger.  She's not a chef, or even that much of a cook.  If it's recipes you're looking for – you're in the wrong place.  But whether it's Sunday lunch or Friday night cocktails, she's the one friends and family turn to when they want to know how to eat out and be relatively healthy.  Each week she'll now be bringing you the same insider knowledge.  We'll drink – and eat – to that. Follow Charlotte on Twitter @lottielurvsu
Like this article? Sign up to our newsletter to get more articles like this delivered straight to your inbox.