Want to know how to go gluten free? Here are some tips from our Healthista Eats columnist Charlotte Dormon – a coeliac herself – to make it easier
May 11th – 18th is Coeliac Awareness Week which aims to raise awareness of coeliac disease, a lifelong autoimmune disease caused by intolerance to gluten. Though it affects around one in 100 people, it's estimated that a staggering half a million people have undiagnosed coeliac disease in the UK.  Symptoms include bloating, diarrhoea, nausea, wind, constipation, tiredness, sudden or unexpected weight loss (but not in all cases), hair loss and anaemia – along with less obvious ones like mouth ulcers and skin rashes. Doctors offer a simple blood test which can help diagnose coeliac disease so talk to your GP.  Once diagnosed, it's treated by following a gluten-free diet for life.
RELATED VIDEO: How can I tell if I have a gluten intolerance? Dr Hilary Jones explains
Going gluten free can make grocery shopping feel like a minefield. Hidden gluten exists in the most unexpected foods including soy sauces, wines and stock cubes. But the irony is, Free-From foods can be gluten/wheat or dairy-free yet harbour unhealthy traps such as extra added sugar and fat. Here are some tips for going gluten free for busy women with no time to waste.
1. CHECK LABELS FOR EXTRA INGREDIENTS 
Over the past few years variety in the Free-From aisles has grown dramatically – much to the excitement of people like me who follow a gluten-free diet.  But just because a cake is gluten-free doesn't make it healthy. In some cases, extra sugar, salt or fats are added to gluten free products to make them taste the same as their gluten containing counterparts, making it important to read the labels before you buy.
Avoid hydrogenated and trans fats, and extra refined sugar that might be listed as maltitol and other -ols, they're all sugar, as well as corn syrup, dextrose and added starches. In fact, anything you can't pronounce should be avoided.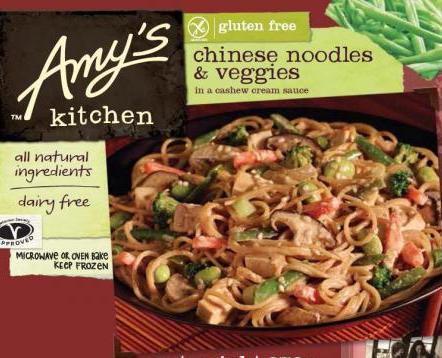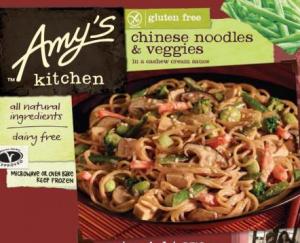 For a fast alternative to cooking, the Amy's Kitchen range of gluten free organic soups and frozen ready meals is a great option as they use natural ingredients and are in the main supermarkets – it's all vegan too. Amy's Kitchen sources all its ingredients from trusted farmers, using organic vegetables and natural ingredients. If you look at the ingredients lists, pretty much everything they use could have come from your own kitchen cupboard. One of my favourites is the Chinese Noodles and Vegetables in Cashew Cream Sauce (left).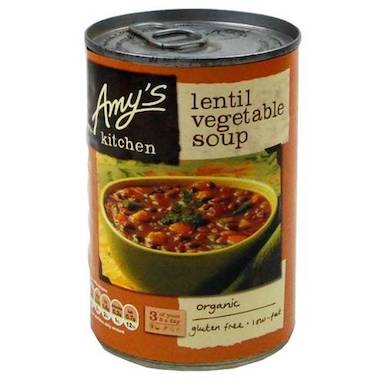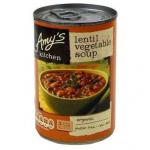 The organic soups from the Amy's Kitchen range are full of chunky vegetables and actually taste home made, with a wide range of flavours to choose from, including Chunky Tomato, Lentil and the more exotic Spanish Rice and Red Bean. They're surprisingly filling and my favourite, Lentil Vegetable Soup tastes like something I could whip up myself and contains no nasty or artificial ingredients. Amy's Kitchen are the only canned soups I can bring myself to eat.
2. SWAP SMART
Cutting any ingredient from your diet leaves you at risk of missing key nutrients, so it's worth looking into the nutrients you were getting with the food you used to eat and making sure you find a replacement.
Take bread for example, which is often the first thing that anyone going gluten free will cut out, which can dramatically reduce your fibre intake. Replace bread with a healthier alternative such as gluten free oatcakes to keep your fibre levels up.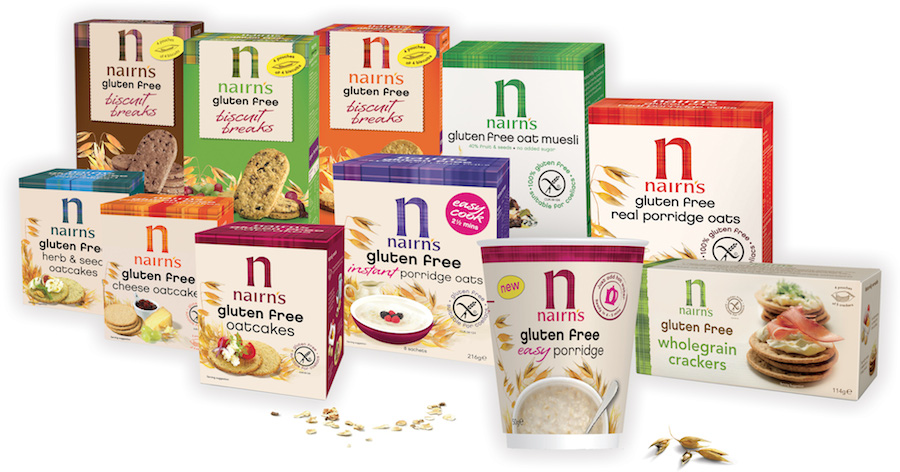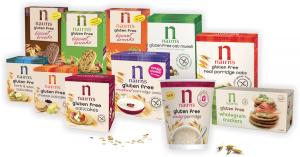 I find the gluten free range from Nairn's Oatcakes a lifesaver whether I'm looking for a quick snack on the go or a filling option to replace a sandwich at lunchtime. While some people think oats can't be eaten by coeliacs at all, oats that are labelled gluten-free are actually a great way to add fibre to a restricted gluten free diet.
Oats do contain the protein avenin which, according to Coeliac UK, five per cent of coeliacs may also have a reaction to, but that leaves 95 per cent who can enjoy the benefits of oats with no negative effects.
In fact, the British Society of Gastroenterology Guidelines for the diagnosis and management of coeliac disease advise that gluten free oats can be included within the diet from diagnosis. Try the Biscuit Breaks for energy on-the-go or the Gluten Free Plain Oatcakes for lunch. Find out more here.
3. SNACK SMART
Snacks can be a minefield as biscuits, flapjacks and crisps often contain hidden glutens and binders that contain gluten as well as gluten containing grains. For savvy snacking opt for seeds and nuts which contain essential fatty acids and proteins that can help keep your blood sugar balanced and make you feel more satisfied after eating than grain-filled snacks. This is more likely to reduce the likelihood of cravings between meals too. It's great to have a stash of mixed seeds, raw almonds or Brazil nuts to keep hunger pangs at bay.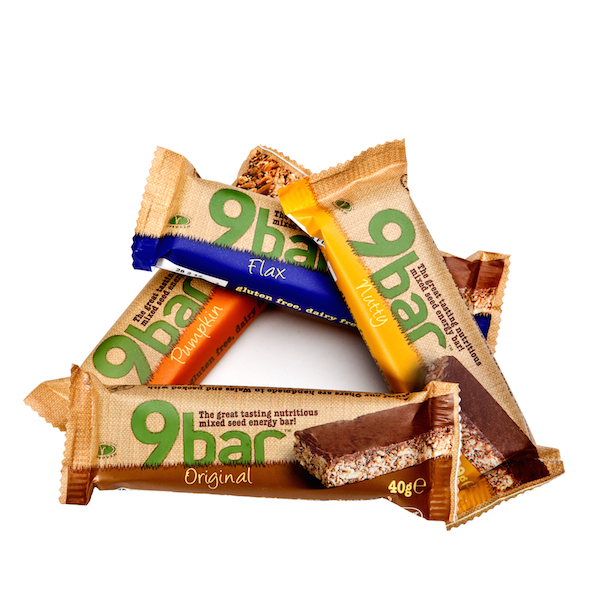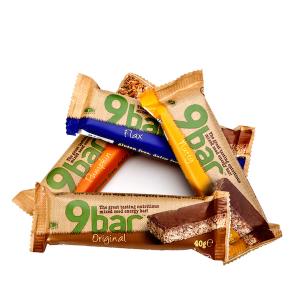 If I am feeling like something more substantial or need an energy boost before the gym I opt for a 9Bar. The whole range is gluten free, every bar is full of seeds and doesn't contain any artificial sweeteners – they're incredibly filling too so as far as snacks or treats go, they fill you up and keep you going for hours.
RELATED: 
1 in 5 people who think they have a food intolerance are diagnosing themselves, says Dr Hilary Jones 
Like this article? Sign up to our newsletter to get more articles like this delivered straight to your inbox.