A study this week found that Brits are the most unhealthy snackers in Europe. Alas, we have spotted a tasty solution
When Saviour's new Super Skinny snack box landed on our desk at Healthista Towers, we couldn't believe our luck. Bursting with body-loving alternatives to chocolate bars and Walkers crisps, we rolled up our sleeves in selfless fashion, and got stuck in.
The aim behind the box is to provide the perfect way of eating healthily when time is tight. Whether you're a busy mum at home, doing crazy hours at work or travelling on a daily basis, it's a great way of snacking smart while on the go. Packed with a variety of independently sourced, sweet and savoury snacks, each box cures brain numbing and sluggishness throughout the day, kills your cravings and helps you stay slim. The best bit? Every product they select contains less than 120 calories per pack.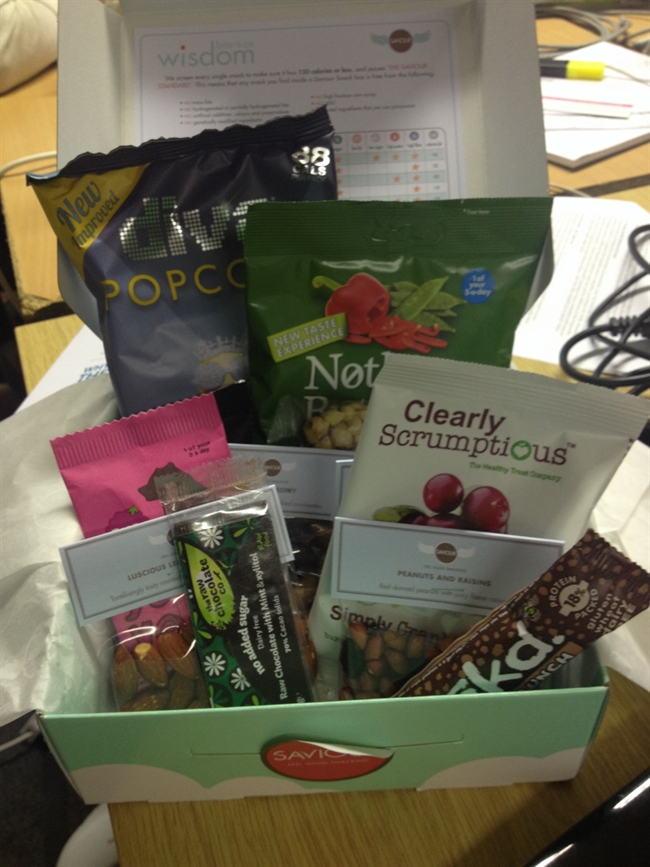 Available for delivery on a weekly, fortnightly or monthly basis at a cost of just £14.95 including postage, each Super Skinny box comes with 14 treats sourced by Saviour's in-house nutritional therapist Lisa Blair.
Lisa's job is to ensure that each snack meets the seven 'nutritional non-negotiables'. These are:
No trans fats
No hydrogenated or partially hydrogenated fats
No artificial additives, colours or preservatives
No genetically modified foods
No high fructose corn syrup
No MSG (Monosodium glutamate)
Only real ingredients that you can pronounce.
As well as sourcing outside, Saviour have also included their own portion-friendly snacks such as Luscious Lemon Almonds, Apple Pie Mix and Nudie Nuts Cashew.
The gorgeous mint green packaging makes the snack box a great gift idea, and the most stylish looking lunch box in town. It's also 100 per cent recyclable.
Our own Skinny snacker contained a range of goodies including the nutritionists' favourite Naked Cocoa Crunch bar, Barbeque Corn Kernels, Apple Pie Mix and even a dairy free mint chocolate bar. The range of products was varied, with the choice of either sweet or savoury.
We were taken by novel new products like the freeze-dried mange tout and red pepper which provided a welcome change from the everyday snacks we normally consume, and at an amazing 96 calories per pack, the office went crazy for the sweet tooth explosion of the Clearly Scrumptious Cranberries.
The Saviour team offer a range of boxes including the Original Saviour (with 10 treats to grab and go), the Super Saviour (50 products including soups and breakfast snacks), and our Super Skinny Saviour, as well as gluten-free, dairy-free, vegetarian and vegan options. Perfect portions mean you don't overindulge and each box comes with its own handy nutritional information card.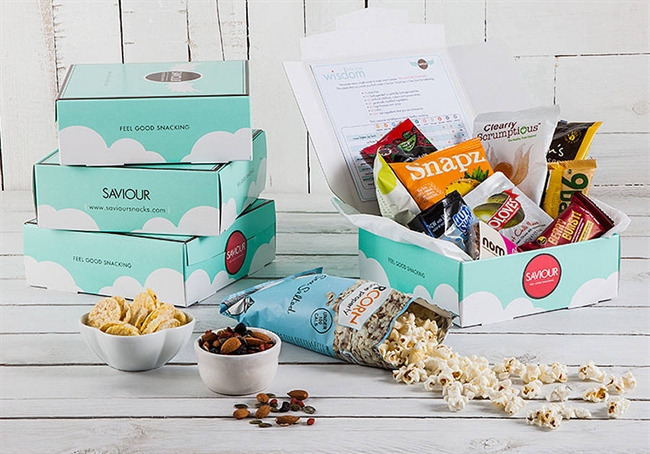 At just £14.95 each, Saviour's snack boxes are the perfect way to fend off the cravings either at home or in the office. With 'no added nasties' they make living healthy that little bit easier, leaving you with more time and energy to do the things you love.
Order your Saviour snack box.
The 5 treats we went crazy for in the Saviour Snacks box

1. Clearly Scrumptious Cranberries. At a measly 96 calories per pack, these chewy treats from Clearly Scrumptious came top of our list. 1 of your 5 a day, they are 100% natural and great as a mid-afternoon pick me up. Super sweet and very fruity, they cut your cravings for unhealthy indulgences by creating a taste sensation on your tongue.
Buy Clearly Scrumptious Cranberries.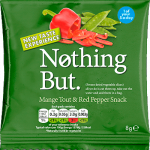 2. Freeze Dried Mange Tout and Red Peppers. Sound unusual? We thought so too. Having never come across anything like this before we loved the variety these freeze dried vegetables from Nothing But offer smart snacking. With an amazing 26 calories per pack (we know, we couldn't believe it either) they are great if you're in the mood for something a little more substantial. As Nothing But remove only the water, the product retains all its health benefits and also serves as one of your 5 a day.
Buy Mange Tout and Red Peppers.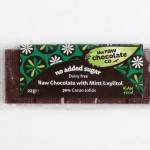 3. Raw Chocolate with Mint. We couldn't believe our luck when our healthy snack box turned up containing the one thing we thought would never be good for us: chocolate. The bar, from The Raw Chocolate Company is made from sugar free dark chocolate infused with mint and xylitol (a natural sweetener). With an intensely rich taste the bar is a great alternative to sugar-laden dairy chocolate and perfect if you're feeling hungry. The mint balances out the flavour nicely and refreshes the pallet preventing it from becoming too heavy. The best part? It's chocolate.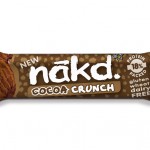 4. Nākd Cocoa Crunch Bar. This Crunch Bar from Nākd is fruity, crunchy and irresistibly tasty. Packed with protein, it crushes your cravings and leaves you feeling fuller for longer. With rich flavours, fruity notes and lots of crunchy bits, the bar has something for everyone and will always be a little bit of what you fancy. At just 106 calories per pack, it is also dairy, wheat, added-sugar and gluten free, as well as completely vegan friendly.
Buy Nakd Bars.
5. Diva Lightly Salted Popcorn. Due to the nature of popcorn, it always seems you get far more munch for much less calories (something Healthista loves), making this salty treat from Diva Simply Better Snacks the perfect mid-morning companion. Air-popped rather than fried to lower fat content, it is flavoured only with natural ingredients and contains vitamins, antioxidants and essential  nutrients like iron and magnesium. It also contains wholegrain and therefore fibre, which helps aid digestion and leaves you feeling fuller for longer. Only 88 calories per pack.
WIN IT! We have three of these Saviour Super Skinny Snack boxes to giveaway. Simply share this post on Twitter or Facebook or tell us what your favourite healthy snack it to be in with a chance to win

Like this article? Sign up to our newsletter to get more articles like this delivered straight to your inbox.