Fed up with limp, bland supermarket salads? After years of disappointment, Charlotte Dormon finally finds London's best salads
I have spent more time than I care to remember searching the streets of London, looking for a good delicatessen to get myself a really healthy salad.  When you are in a rush, it can be so hard to pick up a 'ready-to-go' salad that's both tasty and nutritious for lunch or dinner.
I am sure everyone reading this right now would agree that those with hungry tums, looking for some freshly-prepared food, can be faced with doom and gloom.  Poor quality supermarket salads, filled with cheap meat, limp leaves and salty, sugary fat-laden salad dressings have become the norm. Grrr.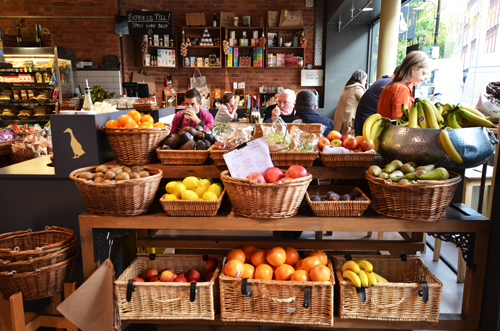 Wholefoods used to be my go-to place for picking up freshly made salads for my lunch or dinner.  When this number one American health food retail chain came to town, it was like health food heaven had finally arrived on the streets of London.  In every corner you'd find yoga-toned bods, fresh faces and pert bottoms sashaying through the store.  Sexy ladies sipped green juices, nibbled on seed bars and filled their baskets with organic veg and artisan breads, whilst the gym boys perched along the tables munching on protein-packed salads and downing natural energy drinks.
I am a little sad to say, that although Wholefoods is still paradise for the health-savvy shopper, from my eating experience of late, the quality of the main salad bar and deli salads are no way near as good as they used to be, yet prices have still remained rather high.
Whilst Wholefoods continues to open more stores, I want to turn your focus to my new favorite place to pick up – the Natural Kitchen.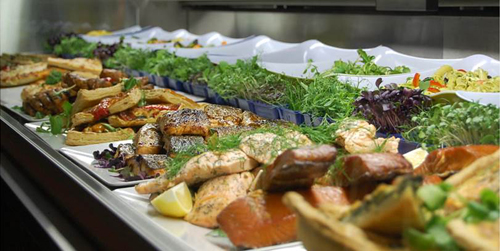 With three branches across London – two in the City and one in Marylebone, this unsung health hero is an excellent place to eat in, or takeout. The chef's at Natural Kitchen have done an exceptional job creating one of London's most diverse, nutritious and appetising salad selections.  With over 15 types to choose from (and all reasonably priced for the quality you get) you can pick and mix them, or have them alongside a choice of added protein, such as free-range grilled chicken, poached or grilled salmon.
Unlike the regular pre-prepared packaged salads that leave you with a few slices of dried out chicken breast and layers of tasteless leaves, Natural Kitchen offers lots of different veg, wholesome pulses and nutritious super-grains.  Rather than unhappily searching through a pile of leaves to find something to eat, Natural Kitchen makes salads that satisfy and leave you full (I can assure you).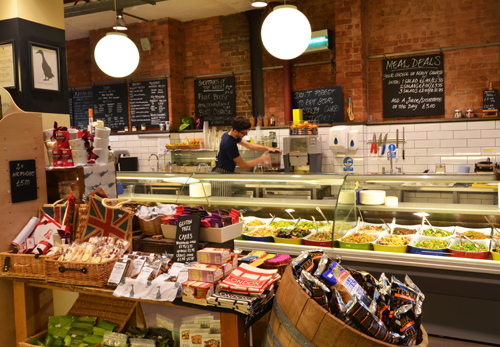 All the food is freshly prepared onsite and they always use seasonal vegetables and high-quality ingredients. They also season the dishes with fresh herbs, spices and cold-pressed virgin olive oil.
As well as the wonderful salads and meat selections, the pre-prepared sandwiches and wraps are also excellent.  You wont need to scan every packet to check for nasty chemicals as they only contain natural-born fillers. You don't just get the choice of white or brown bread; there's also organic wholegrain, rye, spelt and sourdough too.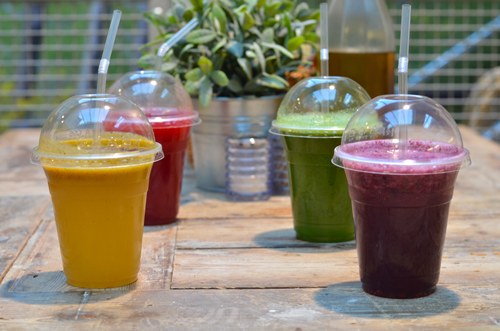 Drinks wise, there are lots of organic teas and coffees and plenty of coconut water options. The juice and smoothie bar is utterly fantastic, with a huge menu and a massive selection of fruits and veg. Each blend is designed to give you a tailor-made nutrition boost or you can create your own.  I love the 'Recharge' smoothie made from organic orange, carrot, apple and hemp protein.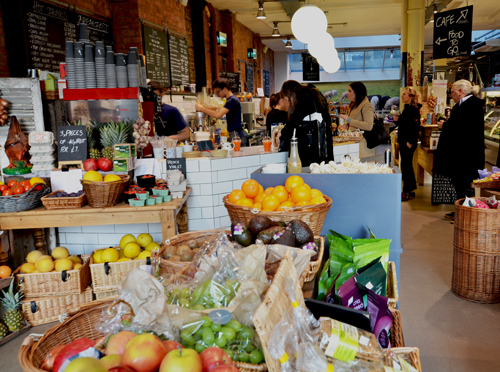 If you are in need of a quick hunger-fighting snack (ideal before a work-out), you will be spoilt for choice at Natural Kitchen, as their shelves are stacked high with vegan and non-vegan protein balls, raw chocolate and superfood bars, dried fruits, nuts and many other nutritious bites.
You can either take your food out, or as I normally do, grab a seat by the window and take 15 minutes to relax, recharge and eat. Although there are only three Natural Kitchen's in London, if you are near one I thoroughly advise trying it out.
Find out more at Thenaturalkitchen.com or like The Natural Kitchen on Facebook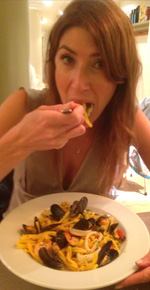 CHARLOTTE DORMON is Healthista's new Healthista Eats blogger.  She's not a chef, or even that much of a cook.  If it's recipes you're looking for – you're in the wrong place.  But whether it's Sunday lunch or Friday night cocktails, she's the one friends and family turn to when they want to know how to eat out and be relatively healthy.  Each week she'll now be bringing you the same insider knowledge.  We'll drink – and eat – to that. Follow Charlotte on Twitter @lottielurvsu
Like this article? Sign up to our newsletter to get more articles like this delivered straight to your inbox.