Exhausted by dinner-time but still wanting a healthy meal, our 30-Minute Cook blogger Carole Beck tried time-saving kitchen shortcuts to shave vital minutes off prep time without compromising on nutritional punch
This week, I've been trialling handy food helpers, for when you're too ravenous to make a healthy meal completely from scratch.  There are lots of different kitchen shortcut options. Here are some of my discoveries:
1. Very Lazy Crushed Garlic With Oil 
No need to get out your knife or garlic crusher with this one: just open the jar. It does feel like cheating when you scoop out a helping of chopped garlic – one teaspoon equals one clove of garlic – but you soon get over it. I thought the garlic had a rounded, aromatic flavour, and, to be honest, I couldn't tell that it wasn't freshly chopped. £1.80, available in Tesco and Waitrose
2. McCain Microwave Ready Baked Jackets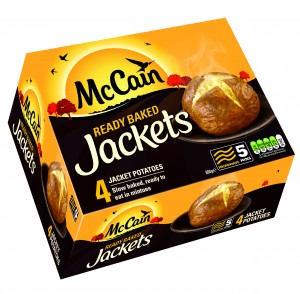 If you love jacket potatoes with crispy skin, but hate cooking them in a microwave because of the soggy results, try these. Five minutes in the microwave and you get a dark jacket potato with a great bite.They were a little lighter on potato on the inside than I would have liked, but they're healthy and salt-free – baked with a touch of sunflower oil. They're frozen so a brilliant standby meal or quick kids' tea. Packs of two, £1.65, pack of four, £2.50. Available from stockists nationwide.
3. Uncle Ben's Classic Wholegrain Rice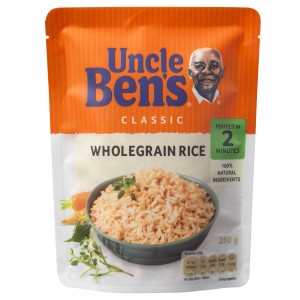 This is a great emergency fix when you really can't wait the 27 minutes or so that it takes to cook proper brown rice from scratch, but prefer whole grains. This pack is zapped in the microwave in just two minutes, and I enjoyed the taste with my curry. It does contain a smidge of salt and sunflower oil, and was slightly less nutty than my normal wholegrain rice, but it's really useful for work lunches or to keep on hand in the cupboard. £1.69, available from stores nationwide
4. Vini & Bal's Rustic Indian Curry Sauce in Jeera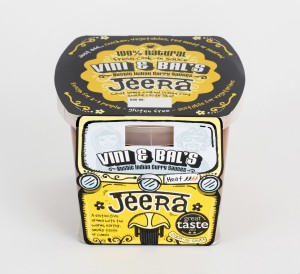 The ingredients list on this cook-in sauce reads as though you've just cooked it up yourself – a long list of spices, tomato and onion, with not a sniff of an E-number, preservative or salt. I followed the pack instructions to create a chicken curry, which cooked in 20 minutes, with minimal effort from me. And the taste? I loved it. It creates a really fresh-tasting authentic curry. £2.79, from the chilled meat and poultry section in Sainsburys, Ocado and Booths.
5. Merchant Gourmet Mixed Grains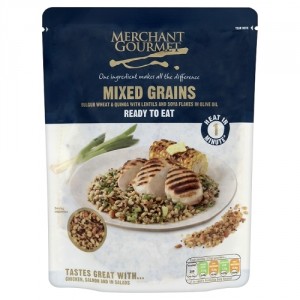 You know those days when you're fed up of rice or pasta, but still want something delicious and filling on the side of your plate? This Mixed Grains pouch will fit the bill – it contains a blend of wholewheat, toasted soy flakes, lentils and red quinoa, giving it a nutty, satisfying flavour which went perfectly with my butternut squash stew. It's also low in salt, and I like its speed – just one minute in the microwave. £1.99, available from stockists nationwide.

6. Any frozen veg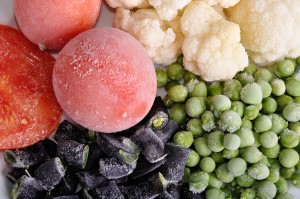 I didn't want to make this list without a shout-out to frozen vegetables, without which we would be tied to the chopping board much more. From chopped onion and butternut squash to peas, runner beans and broad beans, they are a saviour.
Disclosure: Carole was sent some of these products to trial.
Read more from the 30-Minute Cook:
Baked sea bass, filleted and cooked in a paper packet
5-minute meals from dietitians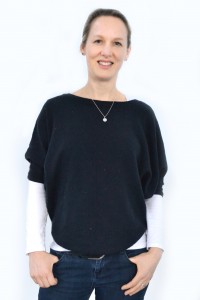 Carole is a health, parenting and food journalist, and has three children, aged eight, five and two. She lives in London, and writes a blog at Healthier Mummy about trying to lead a healthier family life. Follow her at @healthiermummy.
Like this article? Sign up to our newsletter to get more articles like this delivered straight to your inbox.