Our new Food Fixer blogger, registered nutritionist Rob Hobson will be bringing you recipes to help health problems each Friday. He's kicking of with his Healthy Eating Equation plus a delicious recipe for black rice, cauliflower and prawns
As a nutritionist, my simple equation to putting a healthy dish together is to combine a wholegrain, vegetable and lean protein with a handful of herbs or spices for flavour and big squeeze of citrus and olive oil to dress.  Eating this way provides a good source of most essential nutrients and super-sizing your meals with a nut and seed sprinkle only adds value to your dish. Certain fruits also fit this equation especially sultanas, dried apricots and pomegranate seeds adding sweetness and additional colour to dishes.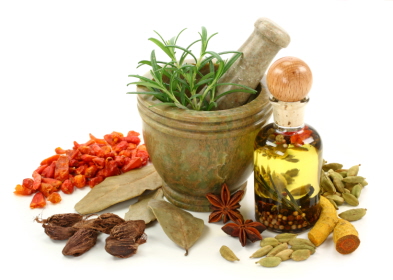 This first recipe for my new Food Fixer slot on Healthista.com includes one of my favourite ingredients, black rice.  Not many people use this type of rice even though it's readily available now in most supermarkets.  Black rice is not only nutritionally superior to other rices with a high level of fibre and antioxidants but it acts as a brilliant backdrop to colourful foods, especially green and red (try combining with edamame beans, red pepper, pomegranate or radish for an impressive visual treat).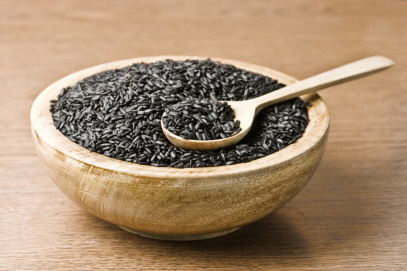 Wholegrain rices are a great base for dishes to help fight energy slumps by providing a steady supply of energy and keeping blood glucose levels steady – great if you spend your afternoons doing the 'nodding dog' at your desk! This dish also contains essential B vitamins that help to convert food into energy and iron, a lack of which can lead to fatigue. High levels of selenium and zinc are also beneficial, helping to maintain a strong immune system that can help to keep you in good health and reduce the chances of your becoming run-down (this dish provides more than 50 per cent of the RDA for each of these minerals – good news as those annoying winter bugs start to spread).
To give this dish the edge be careful not to overcook the rice or the cauliflower keeping them nice and tender. It's these fibre-rich foods that take a while to eat and digest that help to keep you feeling full. They're useful to include when cooking to lose weight (try applying this rule after the Christmas munch-out). I'm also a massive fan of extra virgin olive oil for it's multitude of health benefits and flavours but in this case a lighter oil is needed for it's less intense flavour.
Black Rice with Cauliflower and Prawns 
Serves two
445 calories per serving 
Rich in fibre, B vitamins, potassium, magnesium, selenium, iron and zinc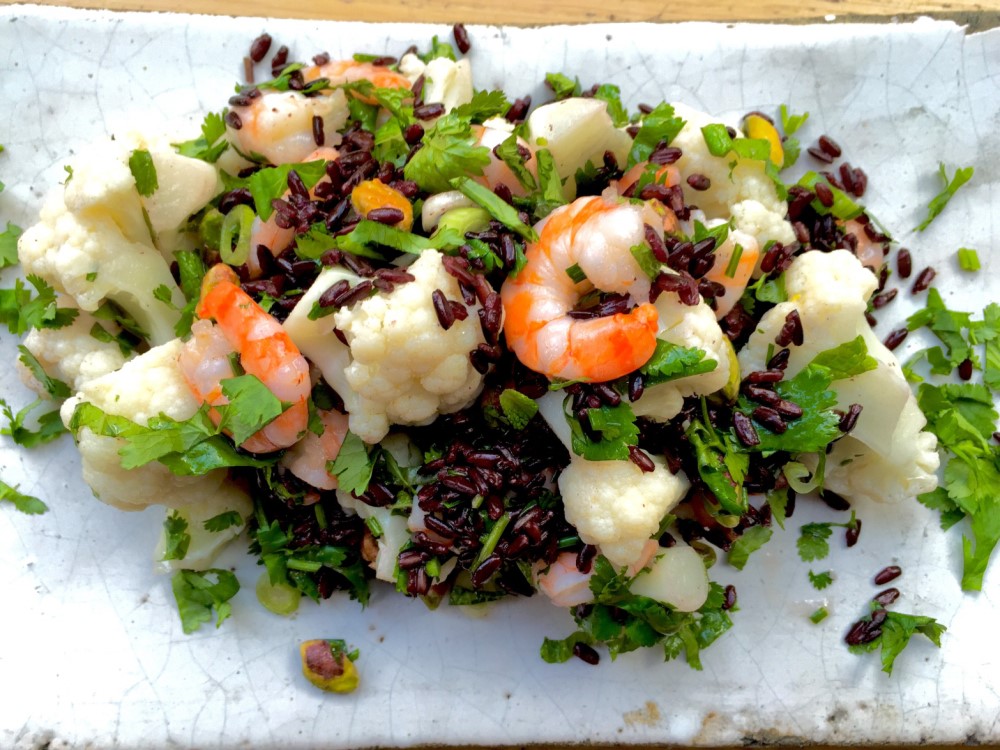 Ingredients
100g black rice
200g cauliflower, cut into bite sized pieces
10g spring onion, finely sliced
1 handful of coriander, chopped
1 small handful of mint, chopped
5 chives, chopped
1 lime, juiced
1 tblsp light olive oil
25g unsalted pistachio nuts, roasted
225g prawns, cooked
Sea salt
Black pepper
 3 Easy Steps to your healthy eating equation meal
1. Cook the black rice in water until tender (do not overcook) then drain and rinse under cold water
2. Boil the cauliflower in a pan for a couple of minutes (keep it nice and crunchy) then drain and run under cold water
3. Place the rice and cauliflower in a large bowl with the remaining ingredients and combine together
It's as simple as that folks. Enjoy.
Nutritionist Rob Hobson runs consultancies RHNutrition and HOPE (Helping Older People to Eat Well) and has built a reputation as a trustworthy and inspirational source of information working for the NHS, private clients and  leading food and nutrition companies including supplements provider Healthspan.  An obsessed foodie and skilled cook, Rob regularly cooks for celebrity clients and contributes to national press including Stella, Daily Mail, Grazia, Harpers Bazaar, Runners Fitness, Healthy magazine and Women's Health
Like this article? Sign up to our newsletter to get more articles like this delivered straight to your inbox.