UK's first ever gluten-free restaurant, Vozars, has opened. HEALTHISTA EATS blogger Charlotte Dormon munches her way through the menu to give us the lowdown.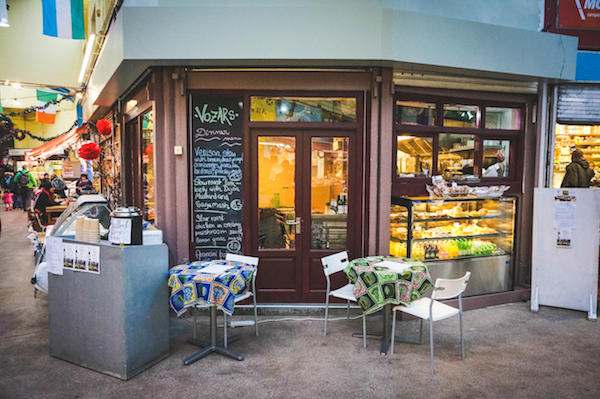 A number of years ago I read an article in the Evening Standard about a new gluten-free bakery in Brixton village in London called WAG free (stands for Wheat And Gluten Free) bakery.  It was not the catchiest of names (and the general tabloid media nickname given to fake-tanned, surgically-enhanced wives and girlfriends of footballers), but despite this, WAG did not disappoint and offered us free-from foodies a rather exceptional range of the cakes, pies and pastries that I had been so desperately missing from my gluten-free life.
For a period of about six months when I lived quite near to Brixton, I used to head there almost every other weekend to pick up a range of freshly baked gluten-free breads, buns, mini meat pies and on occasion, their tempting apple tarts and luscious vanilla cupcakes.   It was, for me, and others I know, one of the most exciting things I had been able to indulge in for a very long time.  There was and still is, no other dedicated gluten-free bakery with a retail store in the whole of the UK – so under these circumstances – I had to make the most of it being there…
With this in mind, can you imagine how devastated I was the day I had turned up after a few weeks of not visiting (I had moved to another area and in truth, my jeans were getting a little tight and there had been a few nights out wearing dresses that didn't have the extra space around the waist for a weekend diet of apple tarts and meat pies beforehand) when I turned up only to see that my beloved bakery had disappeared and something else was in the process of being put up in its place.
At that moment it was almost as horrible as suddenly finding out that Father Christmas did not really exist – hard to believe, but true. I certainly had no desire or plans to buy an apron and pull out the rolling pin – so where the hell else would I be able to get my floury fix??
As I stood with my empty shopping bag in one hand, I felt my heart slowly sink as I walked closer to inspect how this utter disaster had taken place without my knowledge.
I poked my head around the door and a tall handsome man with dark hair stood up from behind the counter with a big smile on his face.  'Hello, can I help you', he said in a strong Eastern European accent.  In a slightly abrupt tone and with a look of despair across my face, I asked him 'where on earth has my bakery had gone'
Looking pleased with himself, he started to explain that he was a chef who specialised in gluten-free cooking and had recently left behind a successful gluten-free restaurant in Prague that he had opened up after his girlfriend of the time was diagnosed as a coeliac and he wanted to be able to make her meals that both she and he could eat and enjoy together.  The clever chef (Martin Vozar) decided he wanted to bring his gluten-free cooking to London and explained that he had bought the premises from the man who owned the bakery to turn it into London's first ever gluten and wheat-free eatery with a three course menu catering for those with these specific diets.  This all sounded exceptionally good, but got even better when he told me that he was also the importer of an organic crafted gluten-free Czech lager called CELIA that he would have a never-ending supply of for his customers to enjoy with their meal.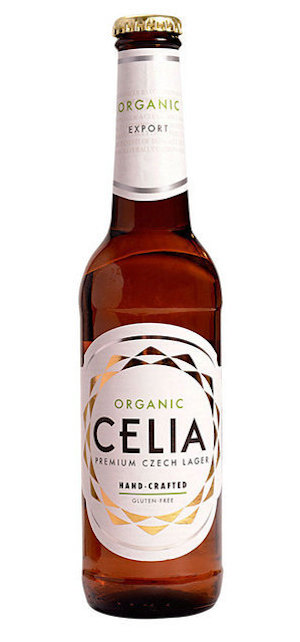 By the time he had explained all this, I had almost forgotten to ask him about my missing baker.  However, it was not the bad news I had feared, no, the news was even better.  I found out that my friend who had been keeping me stocked up with cakes had become rather popular with his gluten-free customers and had moved to bigger premises so he could expand the business and supply to more people (thank goodness) but luckily Martin still planned on selling all the same baked beauties through his new restaurant.  As far as I was concerned, that all seemed rather wonderful.
Martin and I exchanged emails and he promised to let me know once he had employed staff and everything was up, running and ready for action, so I could come and try out his cooking.
After a few weeks of intense vanilla cake cravings the email from Martin I had been patiently waiting for finally arrived. Without hesitation, I made my excuses and cancelled the plans I'd made for an after work run and got on a tube straight to Brixton to meet my friend Andrea to check out Martin's gluten-free venture.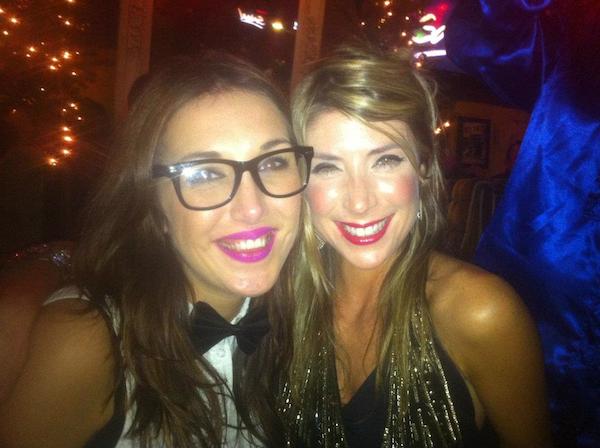 For those of you that have not yet been to Brixton Village, you are in for a treat.  It is like an undiscovered Aladdin's cave full of a hidden foodie treasures and purse-friendly places to eat.  On route to find it, you will wonder if you are in the wrong place as the overall market area just off the high street is not aesthetically pleasing in the slightest, but once you get past the dodgy stalls selling scary looking fish and odd shaped vegetables – you enter a maze of alleyways filled with small independently owned restaurants serving every type of food cuisine you could hunger for.  Tiny cafés selling sandwiches made with freshly made artisan bread. Wine bars with boutique wines and gorgeous cheese and Aussie coffee shops serving the best flat white you could ask for.
When we got to Vozar's Martin was busy cooking away but came to greet us with a ice cold gluten-free lager – nice.  After a quick chat about the food, I found out a little more about his dining concept and understood that what Martin wants you to experience when he cooks for you is being able to enjoy the usual forbidden foods you can't find out, like homemade Scotch eggs, chicken schnitzel, Italian-style bruschetta and fish with crunchy breadcrumbs – as he makes them all from scratch, and always completely gluten-free. As Vozar found out with his coeliac girlfriend, you often just long to be able to eat these foods and know there is somewhere safe to enjoy them.
The restaurant itself is tiny with only five tables, so you really need to book ahead or turn up and be prepared to wait.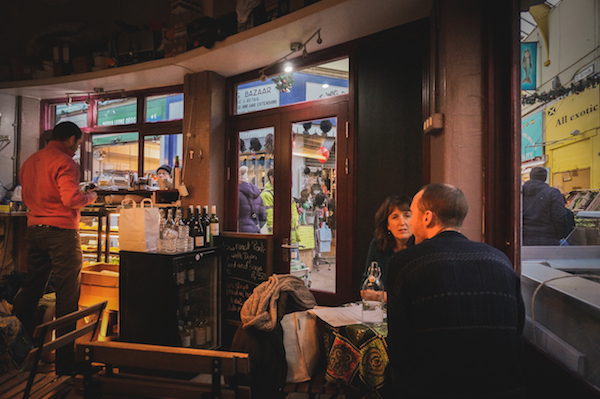 After we polished off the gorgeous lager – a real treat for those of us that usually never get one, as the average larger is made from barley or wheat.  Even if you can tolerate wheat or gluten, you will be less likely to feel as gassy and bloated as you can get from drinking the other stuff, which is why many avoid lager.
The menu at Vozars is small, but with more than enough options.  We opted for two starters to share. The Scotch egg with Saaz hops mayo and the toasted bun with fresh crab, green leaves & chili mayo.  For mains we once again agreed to share and picked the slow roast pork belly with apple and onions with Dijon mustard and mash and one Duck confit with braised red cabbage and sautéed potatoes.
The Scotch egg and crab with chili mayo starter was so good I could have screamed.  Scotch eggs are one of those foods that I used to love as a kid. They never failed to not be part of the buffet at so many family-related gatherings. My mum always packed them for summer picnics served with piccalilli – I loved them then and still do now, so what a joy it was to have one straight out the oven, homemade and gluten free.
The sausage meat was great quality, not at all fatty and flavored with a good mix of warming spices.  The egg was soft in the middle and worked a treat with the dry spicy meat.  The crunchy breadcrumb coating was the perfect texture to finish is all off with and tasted even better than any from my childhood memory.  The hops mayo was drizzled over the top and had a subtle taste and creaminess that made it even better to eat. It was, we agreed, a winning dish.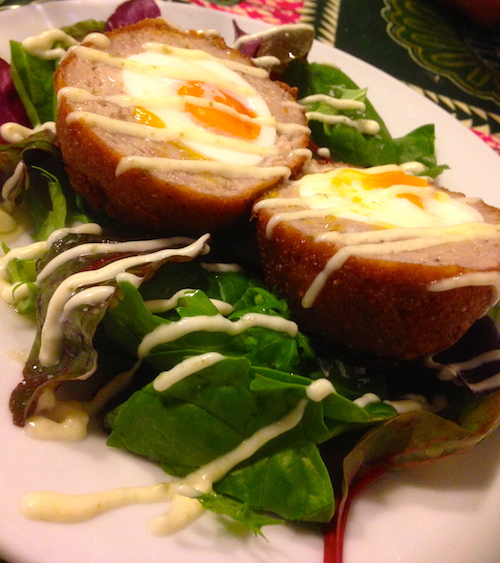 When it came around to eating the crab, we were hugely impressed again from the first bite. If you are sharing, this one works as well as there is a huge amount of chunky and fluffy fresh white crab meat piled up on top of the warm toasted bread bun.   I am a big fan of dressed crab and would consider it one of my favorite simple seafood dishes.  This one served is particularly nice, as rather than being mixed with a heavy bland mayo that takes away that amazing natural crab flavour, it is just livened up with peppery rocket, parsley and only lightly coated with a mild spiced chilli mayo, zingy lemon juice and crunchy rock sea salt to enhance it.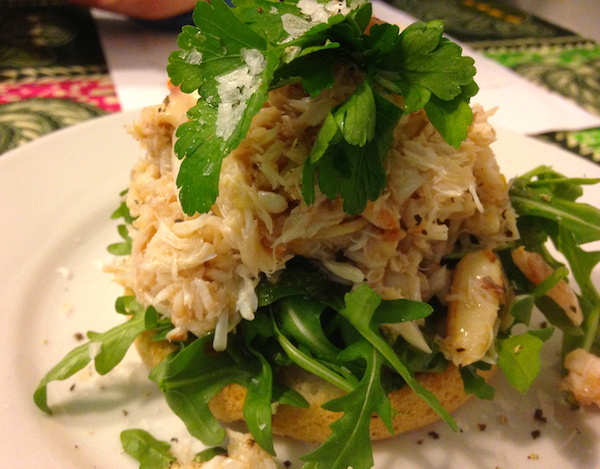 I could have left at this moment happy and part of me felt worried that the mains just could not match up – luckily I was wrong.  On arrival the duck and the pork did not look like anything that fancy, but big portions are served rustic style and both smelt absolutely amazing.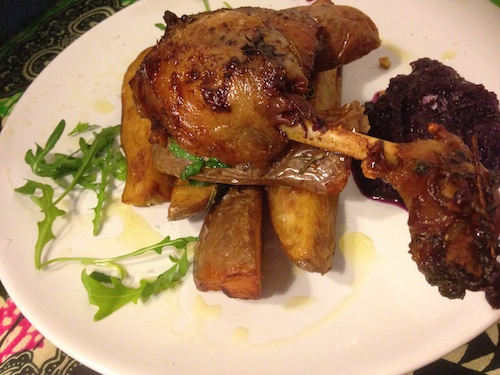 In honesty, when dining out with a girlfriend, I would never normally have picked these two dishes, they are normally the indulgent ones my boyfriend chooses and I end up nibbling when he is not looking, but I am so pleased we did and I would after trying them, go back and have them again.
The pork was caramelized, crunchy, sweet on the top and melt in the mouth soft in the middle. You barely needed to chew it as it was so tender.  Although I have dived my fork into a few of these at various gastro pubs over the years, I would say that this one is worth the journey for if nothing else.  The apples and onions with the Dijon mustard work really well and far better than just apple sauce on it's own as it doesn't really have enough punch in it for me when served with pork belly. The mash (look away if you are paleo or carb-free) is out of control good.  I don't normally ever eat mash, firstly as it is normally laden with cream and butter (I don't eat much dairy) and secondly, if I go to a restaurant I always order another cooked style of potato, or just extra veg, which if you are not having a 'treat' I suggest you do.  Sadly mashed potato is just a little bit too high GI to enjoy on an ongoing basis. Anyway, as far as this evening was concerned, I enjoyed it and it was a marriage made in heaven with the fruity, spiced pork (below) and ideal comfort food on what was a very cold evening.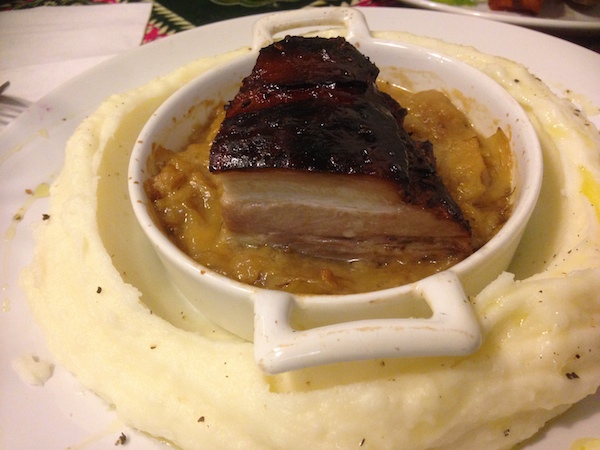 The duck was cooked beautifully. The skin was crunchy and meat on the inside was soft, yet also dry in a pleasant way so it did not taste too fatty.  I could not make out the unique spices used in the cooking, but they gave a hit of taste that we both enjoyed a lot.  The big chunky roasted potatoes were a nice addition and I liked the fact the skin was left on, as I think this makes them taste a lot better.  The red cabbage was another hit of flavour in a totally different way.  Fruity, sharp and sweet and just matched the duck meat perfectly.
Alongside our dinner we enjoyed a glass of organic and biodynamic crafted wine, of which there are three of four to choose from and reasonably priced at £3.50.
Shock horror, after all that food and after those weeks I'd longed for my gluten-free cakes and pastries, there was no room at the inn even for the chocolate brownie I had had my eye on from the moment I came in.
Don't worry, to keep everyone happy, I took some pictures for the review (be cruel not to) and as I and my friends have tried most of them before when I used to pop by when it was just a bakery, I can assure you they are a delight.  If you or your friends, family or lovers happen to be gluten/wheat-free, don't just leave without one if you can't squeeze it in, ask to take it away to enjoy after you have deflated at home with a cup of tea.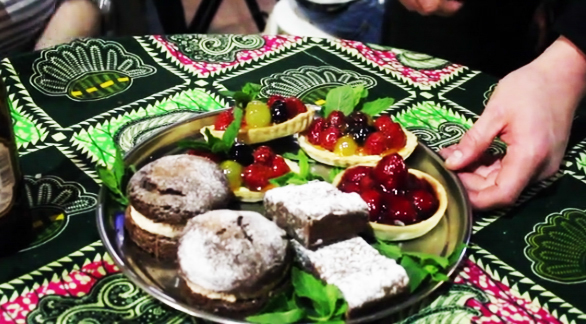 Thank goodness for Vozars. Gluten-free eating and drinking in London just got better for me.   Visit vozars.co.uk for more information. Vozars is in Brixton Village just five minutes walk from the tube. If you have not got time for a full meal, Martin V will be happy to have you in for a chinwag, a bottle of larger and Scotch egg anytime you are passing.
Prices for starters start at £4.00 and main courses from £8.50 and puddings from £2.50
READ MORE HEALTHISTA EATS:
HEALTHISTA EATS The best grass-fed steak in London
HEALTHISTA EATS At the new Hot Pink Grill where you get healthy versions of naughty foods
HEALTHISTA EATS Designer vegan
HEALTHISTA EATS The 5 best gluten free afternoon teas
HEALTHISTA EATS Quick hot lunch  
How to eat PIZZA without the bloat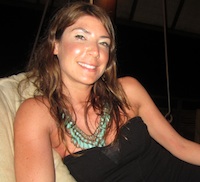 CHARLOTTE DORMON is our Healthista Eats blogger.  She's not a chef, or even that much of a cook.  If it's recipes you're looking for – you're in the wrong place.  But whether it's Sunday lunch or Friday night cocktails, she's the one friends and family turn to when they want to know how to eat out and be relatively healthy.  Each week she'll now be bringing you the same insider knowledge.  We'll drink – and eat – to that. Follow Charlotte on Twitter @lottielurvsu
Like this article? Sign up to our newsletter to get more articles like this delivered straight to your inbox.