Is thick, frizzy hair the mane of your life? Christina Stylianou recalls growing up with embarrassing frizzy hairstyles and brings you the solution she's found
I've always had thick, frizzy unmanageable hair. Coming from a Greek Cypriot origin, (yes, I know, a Greek girl with frizzy hair is unheard of), and growing up around English roses with dead straight hair made my frizzy hair even more frustrating and embarrassing to live with.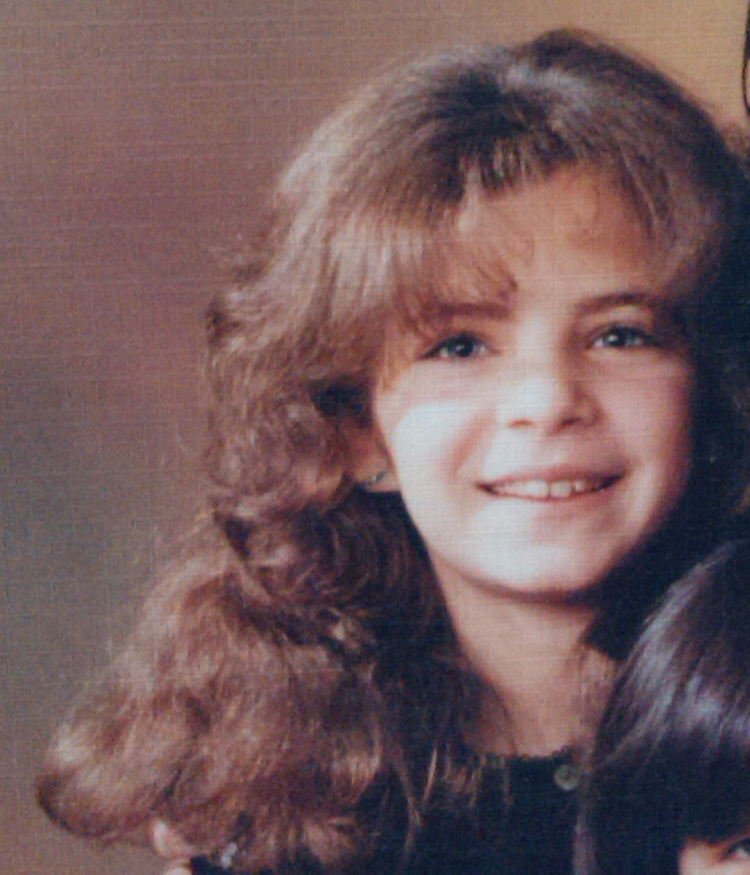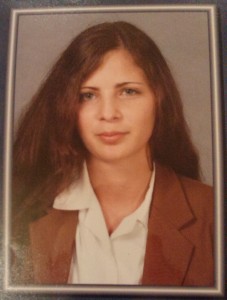 Struggling with `bad hair days` during high school especially wasn't fun. I went through phases of straightening and going natural – letting my curls bounce as they wished, but the frizziness and fuzziness would still occur, particularly after a night's sleep.
I didn't own a pair of GHDs until I was 15 and even then, I would take ages eliminating the frizz and curls out only to step outside into the rain or mugginess and feel my straight sleek hair turn into a hairstyle that was highly questionable. (You know your hair isn't quite what you want when one of your best friends asks when you're going to buy straighteners.) Even hot weather took a dislike to my hair, straight or curly, turning puffy with random strands moving up and out, as if I'd been brushing my hair with an electric brush, so there was nowhere for me to have a good hair day. I even wore head bands in the hope of flattening my hair but that didn't work either.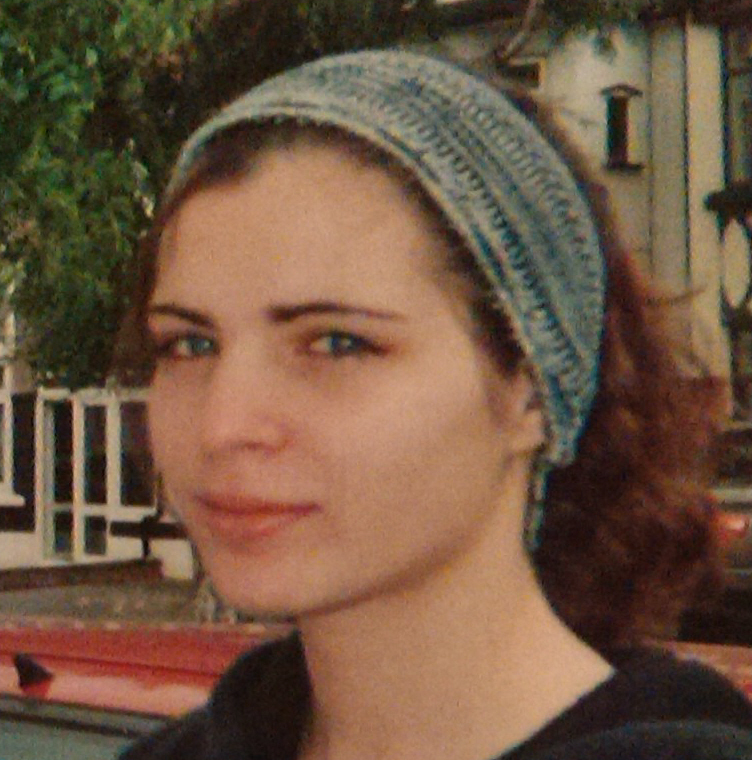 Since I couldn't tame it with products or even the best straighteners in the world, I decided to shave half my hair off at 15. Nowadays, having an undercut is pretty normal but it didn't come into fashion until way after my teens so at the time, it got quite a response. Girls quite liked it but the majority of guys hated it, with one friend threatening to end our friendship if I didn't grow it back. Random people from various years would come up to me in school and ask to see my hair, or lack of, (my hair was still so thick that you couldn't tell half of it was gone, until I tied it up of course). It may seem extreme but it halved the frizz and halved the amount of styling time so my undercut remained until around 18, (as did my friend).
When KMS California products came into the office claiming to help manage frizz, I was the ideal person to test them out.
Using something KMS call 'De-Frizz System technology' which includes a combination of silicones that soften hair and silken hair, designed to also improve the internal and external structure of hair.
One of the ingredients is derived from the acacia tree which has moisturising properties that aid the smoothing and flexibility properties whilst Pequi Oil, a Brazilian fruit contains vitamins A and E, known for calming frizz.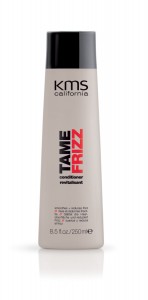 For the past week, I've been using KMS California's Tame Frizz Shampoo (£11.05) which `prepares for frizz reduction` and the Tame Frizz Conditioner (£11.45) which helps further reduce the frizz and smooths out hair. The sweet, fruity scent is so exquisite that I've been tempted to use them as a body-wash. I'm not the only one who noticed the fragrance as friends have commented on how `lush` and `amazing` my hair smells.
To my towel-dried hair, I then applied the Tame Frizz de-frizz oil (£12.30) which helps prevent frizz over three days, even through humidity – something I definitely needed help with.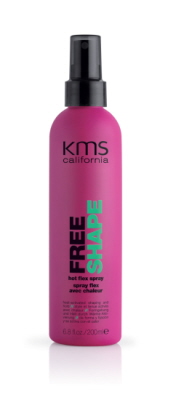 Before styling, I also added the Free Shape hot flex spray (£14.00) which is meant to last until the next wash and promises a strong hold and heat protection.
The moment arrived to finally test out these products properly – the hairdryer was out. Once my hair was dry, I was surprised that it wasn't as `poofy` as usual and there weren't any straggly bits of fuzz surrounding my head like a halo.
So I put my curls through another test – a night out. How was my hair going to deal with a night of walking around in the open air and dancing in a busy club? Pretty darn well actually – my curls were in pretty much the same condition walking out of the club as they were walking in – no fly away hairs or frizzyness. Wahey.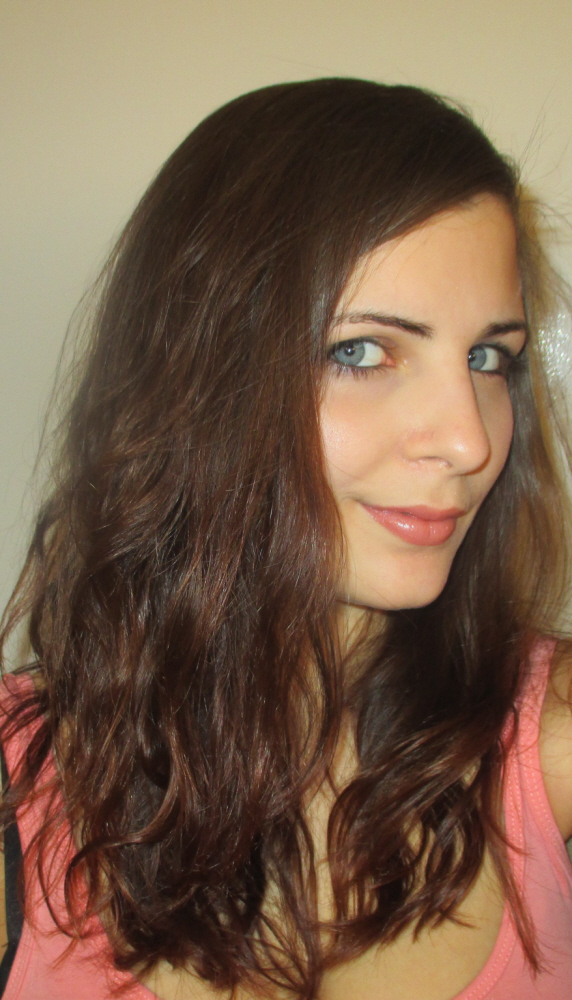 On Monday night, I decided to straighten my hair. The de-frizz oil definitely made my hair feel more smooth and generally, my hair looked more sleek, but maybe I was experiencing the placebo effect – when your mind thinks something is having an effect when it's not. However, my observation was reiterated on Tuesday morning when the girls in the office mentioned how shiny and healthy my hair was looking.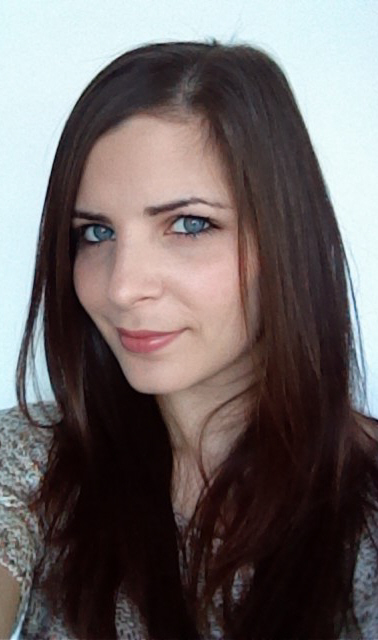 There were days when I let my hair dry naturally. Once again, frizz didn't become an issue. It turned out, I didn't have to worry about what state my hair would look like in the morning either because even after a night's sleep, frizz wasn't occurring.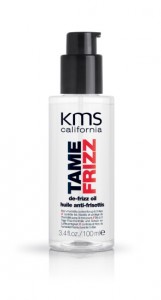 Although the de-frizz oil is meant to be applied to towel-dried hair, I lathered my hair with a small amount before leaving the house some days and not only did my hair remain unfazed by Mother Nature, it also didn't make my hair greasy either.
KMS Ambassafor Sam Burnett says: 'The De-frizz System strenghtens hair helping it to fall more naturally into place. This, combined with the moisturising properties of Pequi Oil creates a smooth, tamed finish.` They're effects that I have definitely noticed on my hair in only one week.
I would highly recommend KMS California products for anyone who struggles with frizz. The price may seem a bit steep but considering the effect it has had, I will be buying KMS products again, especially the de-frizz oil because of how smooth my hair felt afterwards. If I had to give one product up for budget's sake, it would be the spray, simply because I couldn't feel the effects and I know there are cheaper products that offer heat protection.
To find out more about KMS California products, please visit their website.
Like this article? Sign up to our newsletter to get more articles like this delivered straight to your inbox.