Alison Beadle, 40, is a personal trainer, fitness instructor and founder of sugarfreeme.org, a website for gluten, sugar, yeast and dairy free eating. She also runs livewellbehappy.co.uk  an exercise and food website. She avoids gluten, dairy, sugar or yeast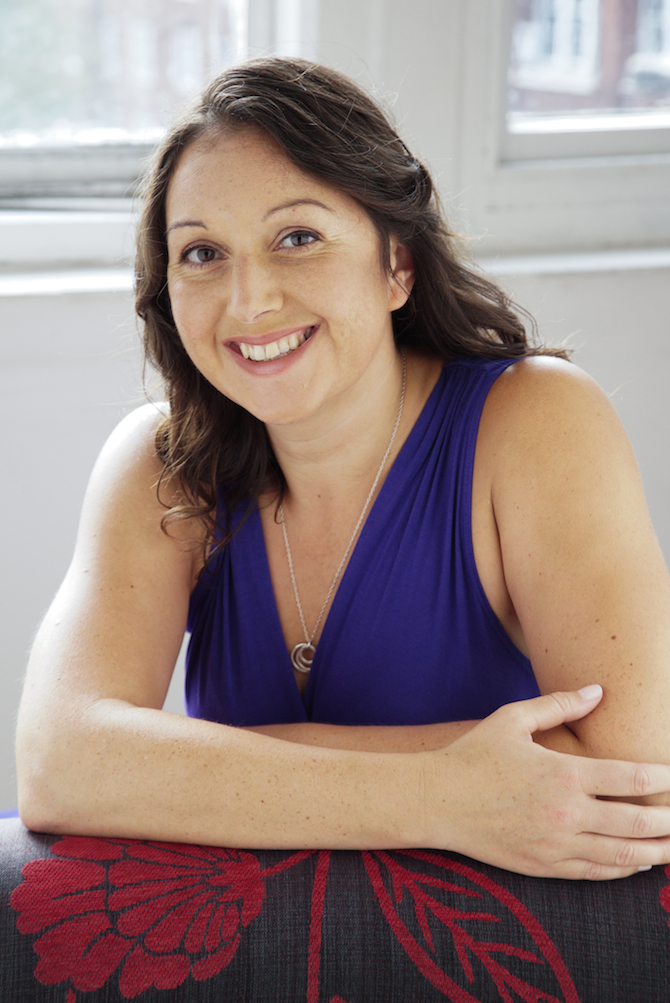 Alison's job means that she exercises regularly, and has a strict work routine which she has to stick to.
Alison's exercise diary
Monday: WillPower and Grace (a high energy cardio class done barefoot), cycle to client's and children's stretch classes.
Tuesday: Bellydance
Wednesday: Willpower and Grace
Thursday: Swimming, walking in the park or VIPR 3D (loaded movement class)  
Friday: Aqua aerobics and functional training session
Saturday: Legs, bums and tums and Willpower and Grace
Sunday: Bodypump, bodybalance and aqua aerobics classes
Alison's food diary
Breakfast: 3 tbsp of chia seeds, 2 tbsp omega seed mix, 3 tbsp of gluten free oats, Kara coconut milk, a handful of blueberries, a sprinkle of cinnamon and a tsp bee pollen.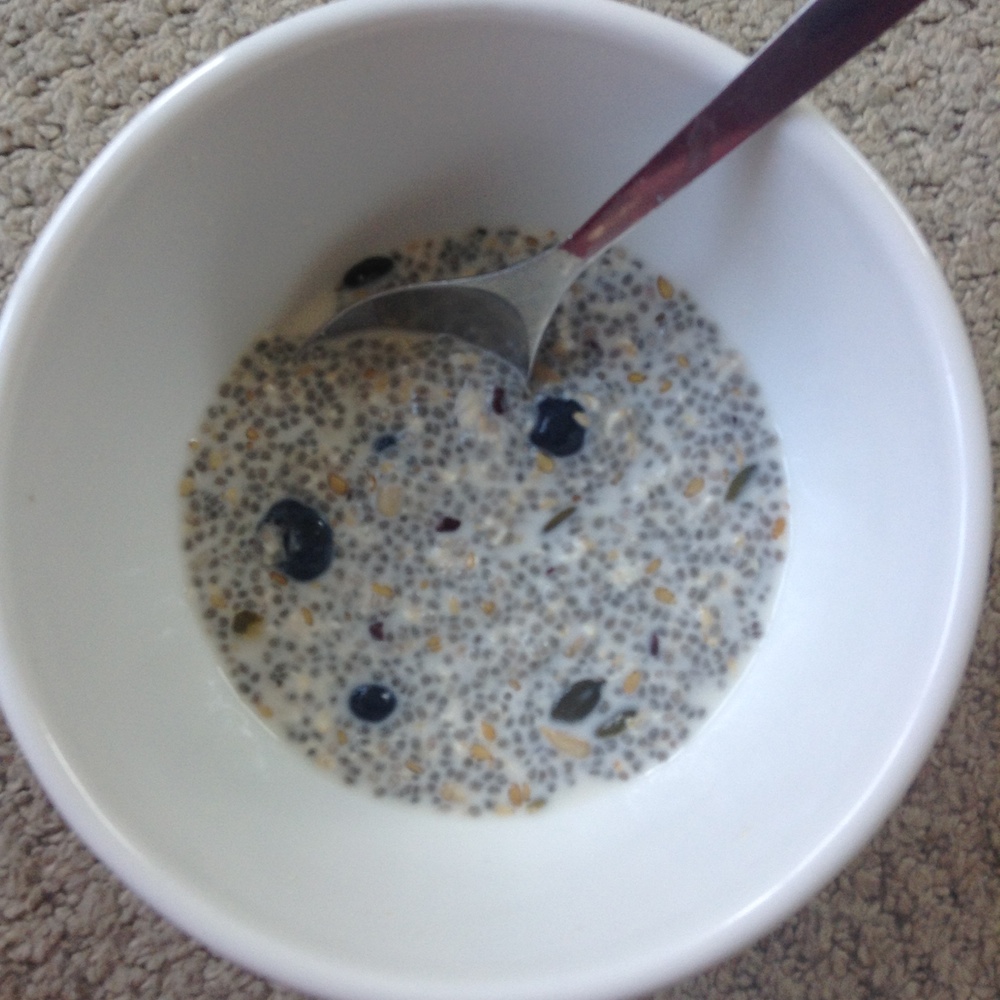 Mid morning snack: a handful of organic almonds
Lunch: a large salad of avocado, homegrown mixed leaves, cucumber, tomatoes with smoked mackerel and bio dynamic eggs with some olive oil, lemon juice and a sprinkle of salt and pepper.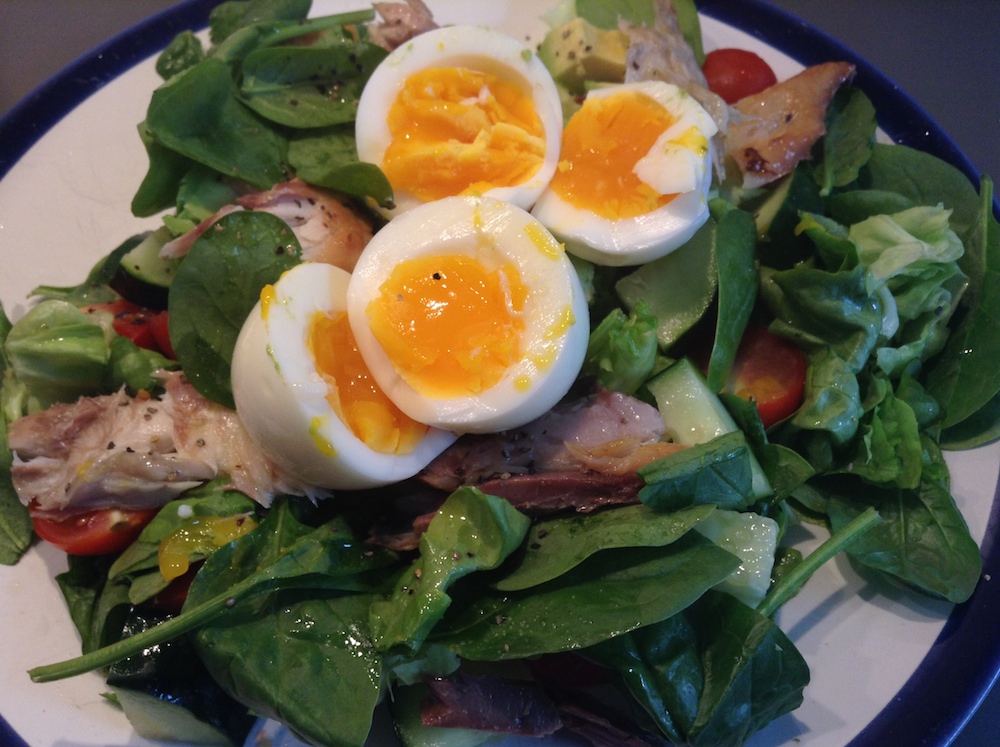 Mid afternoon snack: buckwheat crisp bread with homemade smoked paprika hummus.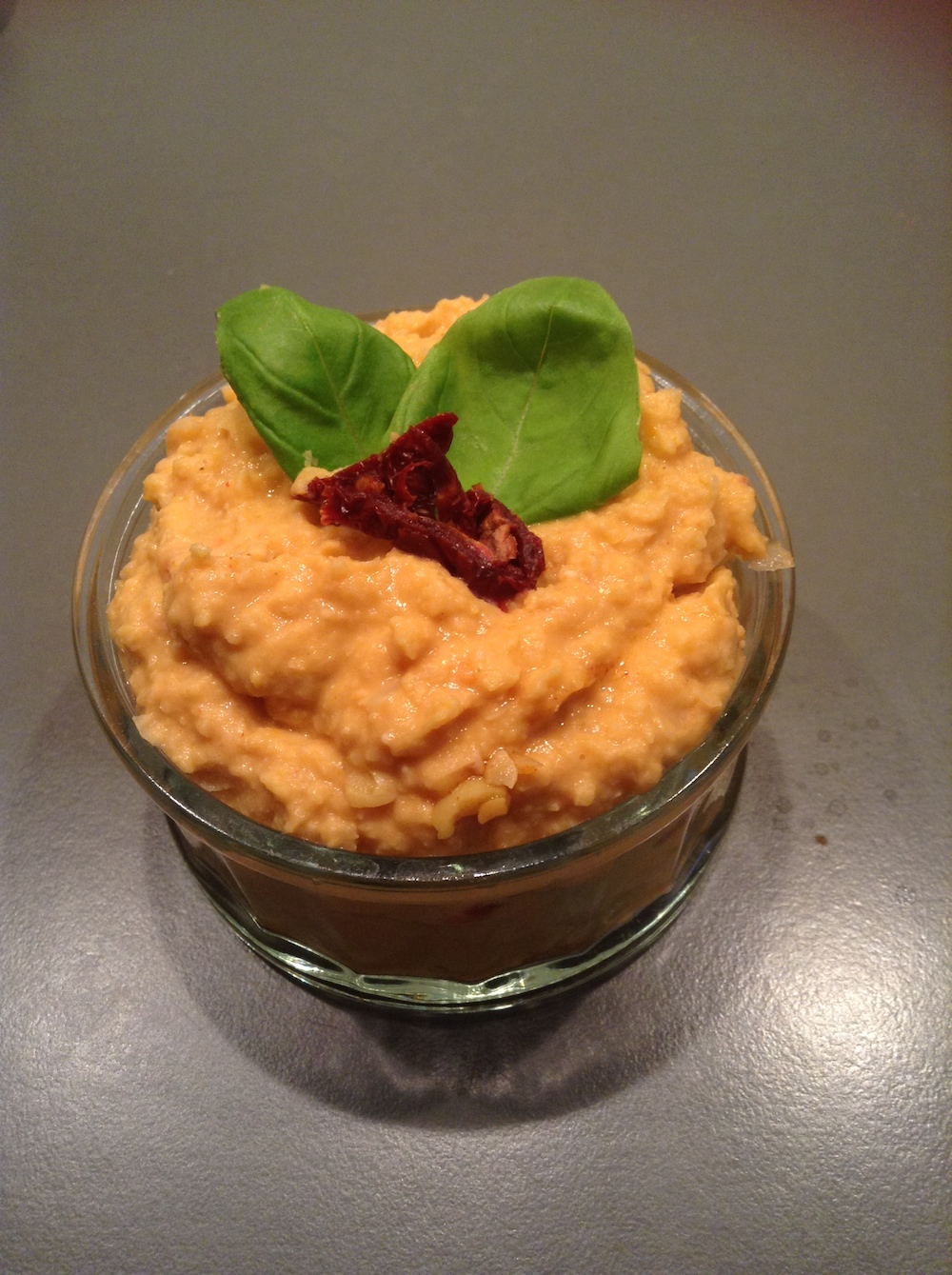 ---
Alison's hummus recipe
Ingredients:

240g drained cooked chickpeas
3 cloves of garlic
2 tablespoon of tahini
1 teaspoon of smoked paprika
Juice of half a lemon
¼ teaspoon of sea salt or less if preferred
60 ml of water
Method:
Place the chickpeas into a blender/ food processor and blend until they are completely broken down.
Peel and crush the garlic cloves and add to the blended chickpeas.
Add the tahini, paprika, lemon and water, then blend until a thick paste is formed.
Spoon the mixture into ramekins and keep in the fridge, or freeze immediately for a lazy rainy day.
If you want to jazz up your hummus, add 10 sun blushed tomatoes and a teaspoon of olive oil.
---
Dinner: Mediterranean chicken and peppers with brown rice and broccoli.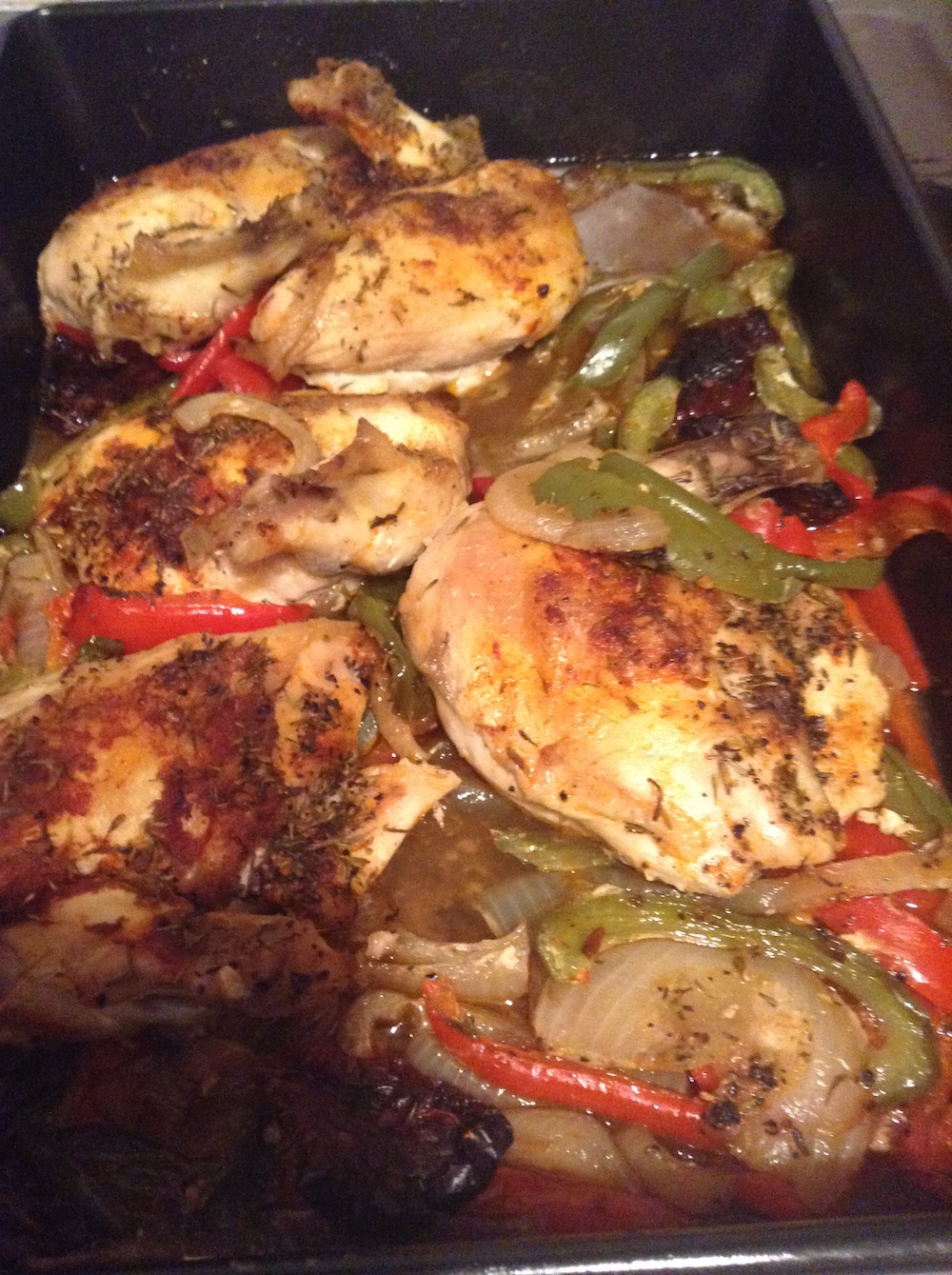 ---
Alison's mediterranean chicken recipe
Ingredients:
6 large chicken thighs (preferable organic or free range)
1 large red onion
1 large courgette
1 large red or orange pepper
1 Aubergine
4 large tomatoes chopped or a couple of sprigs of cherry/vine tomatoes
2-4 cloves of garlic (depending on how much you like garlic)
A sprinkle of salt and pepper
A generous glug of olive oil
4 sprigs of fresh thyme
A big handful of fresh basil
½ teaspoon smoked paprika
Method:
If you have time, marinate the chicken thighs for 30 minutes in ½ teaspoon of smoked paprika, 1 clove of crushed garlic, a pinch of salt and pepper and some crushed thyme.
Finely slice the red onion
Chop the aubergine, courgette and peppers into dice sized cubes
Quarter the tomatoes if they're big, or halve if they're cherry tomatoes
Throw the vegetables into a large roasting pan, add the garlic, olive oil, salt, pepper and herbs.
Mix all of the ingredients with your hands so everything is coated in olive oil
Pop the chicken pieces on top of the vegetables and place in the oven at 175 degrees for 20-30 minutes (or until the chicken is cooked). To keep your chicken moist turn the chicken over and move the vegetables around half way through cooking.
Finally, serve with brown rice
---
Dessert: Alison occasionally eats a homemade dark chocolate cake or an almond torte, which are both sugar, dairy, gluten and yeast free.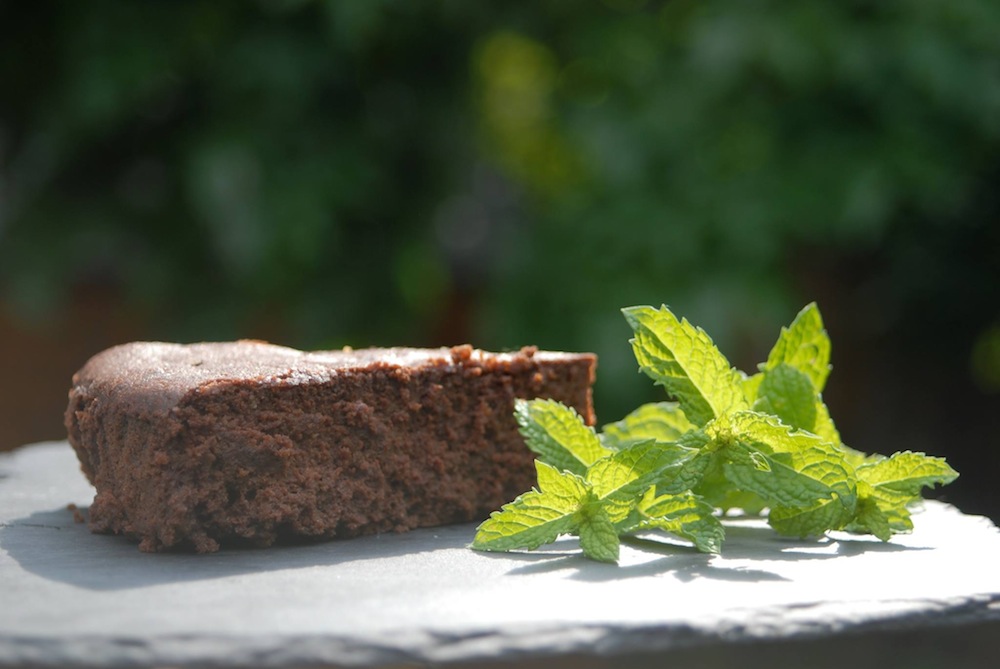 If you like the look of Alison's lifestyle, then follow her on Twitter and give her a like on Facebook. 
Like this article? Sign up to our newsletter to get more articles like this delivered straight to your inbox.