The perfect fast low-carb summer meal from Robin Ellis, author of Healthy Eating for Life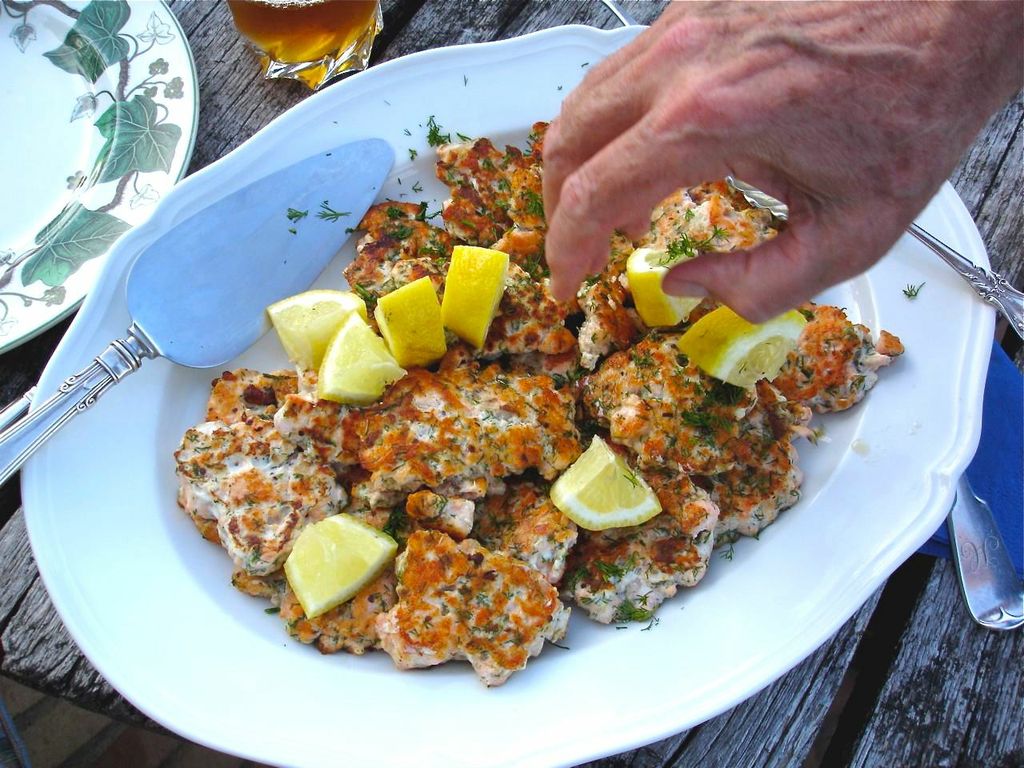 Always eagle-eyed for versions of fishcakes made without potatoes (which I prefer to avoid) — I spotted these a few years back in an article by Gordon Ramsay. I've added an egg to lighten them a little. A garlicky yogurt sauce like Tzatziki goes well with them–(see Delicious Dishes for Diabetics for the recipe!)
Serves : 2 as a main course or 4 as a starter
INGREDIENTS
200 gm salmon fillet — skinned and checked for bones
200 gm smoked haddock — undyed if possible and skinned
2 small shallots — chopped very fine
handful of dill or parsley — chopped
1 egg — lightly beaten
salt and pepper
olive oil for sautéeing
METHOD
Cut both fish fillets into chunks and put them in a food processor.
Pulse to a coarse mince–too much and it will be a slurry.
In a bowl, mix the fish with the dill or parsley, shallot, salt and pepper and check the seasoning.
Fold the egg into the mix.
Form into little patties or "cakes".
Chill them for an hour if possible–it helps them keep their shape.
Heat a tablespoon of oil in a large pan.
When it's hot (important), slip a few of the "cakes" into the pan and gently press them down a little.
Sauté them on each side to a light brown finish–2/3 minutes a side.
They should still be moist inside.
Repeat the process until all the mix is transformed into these little wonders.
We had them for lunch on a rainy day, with a simple green salad and a dollop of tzatziki–a morale booster!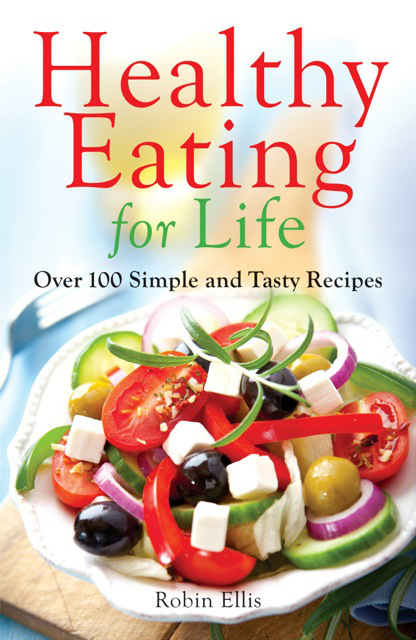 Healthy Eating For Life: Over 100 Simple and Tasty Recipes

Right Way Publishing
£5.24, Amazon (Available 9th January)
Like this article? Sign up to our newsletter to get more articles like this delivered straight to your inbox.