Eyebrows on fleek – Healthista's Ksenia Lavrentieva tries Tracie Giles's Hyper-Realism Brow – the new permanent make-up brow technique taking over the beauty world
Super Realistic and natural – how brows should be. Forget your standard microblading or powder brow kit, the most natural and artistic eyebrow treatment there is – all hail The Hyper Realism Brow.
Our trusted, tried and tested Tracie Giles salon, offers this extremely specialist technique, which is only available at a handful of clinics worldwide.
What is Hyperrealism Brow?
Beautiful, wispy, super-realistic brows, architecturally drawn on by artists. This technique uses a digital handpiece and a needle, similar to conventional tattooing but it is less aggressive and the pigment is inserted into a higher level of the skin.
'Rather than tattooing individual hair-strokes into the skin (like with our signature 3D Hairstroke Brows), our artists tattoo wispy, overlapping hair-stokes in a unique pattern to mimic the natural movement and direction of real eyebrow hairs. This pattern builds in intensity in the middle of the eyebrow to create a hyper-realistic 3D effect,' explains Tracie Giles.
our artists tattoo wispy, overlapping hair-stokes in a unique pattern
Anyone who is due to get their eyebrows redone or topped up, or are looking for something more creative, natural and new, would do well to check out what Tracie Giles has to offer.
What's more, for anyone struggling with any conditions that causes eye-brow hair loss and are in need of a treatment for  fuller and fluffier brows, this treatment is also the perfect option.
READ MORE: Looking for eyebrow tattoo removal? Here's what you need to know


The Treatment
My hyper-realism was performed by their Hyper-Realism World Master Artist, Miri.
Miri worked like a true artist, stencilling my facial symmetry to perfection and giving extreme precision with every stroke, with an eye for the smallest detail.
I am not an easy client to please for sure, as I too am a clinical perfectionist but I can honestly say that if you need the job done to perfection Miri's are the hands you would trust with your face.
The look turned out to be super natural and settled in beautifully as it seamlessly blended amongst the hairs of my brows.
I wanted a very natural and soft look even though I have darker hair and olive skin, my facial features are soft and somewhat delicate.
I wanted to avoid that harsh brow look at all costs, so we went ahead using dark blond pigment; a specialist permanent make-up pigment, which is not ink, but designed to gradually fade out of the skin without any colour change.
The procedure began with a consultation where we discussed my beauty goals and completed an in-depth facial analysis looking at my skin tone, hair colour and bone structure.
I couldn't believe how painless and effortless the whole treatment was
We then discussed and decided which of the brow styles was right for me, before the stencilling started. Miri pre-drew the brow design, using conventional makeup to give me an idea of the shape and the end result for my approval, before the tattooing began.
The first pass was made with no numbing cream, I felt hardly any discomfort, I was beyond surprised how quickly yet effectively Miri was working.
On the second pass, some numbing gel was applied and left on for ten minutes to minimise any discomfort, I couldn't feel anything!
The procedure was completed very quickly to such an amazing standard – I couldn't believe how painless and effortless the whole treatment was and the results truly looked like a work of art.
As with most PMU it is a two stage process, so your initial appointment, is always followed up with a retouch appointment (within two to 12 weeks) to complete the treatment and give you the final, long-lasting result.
READ MORE: Want bigger, more defined lips without the filler? Why not try a lip tattoo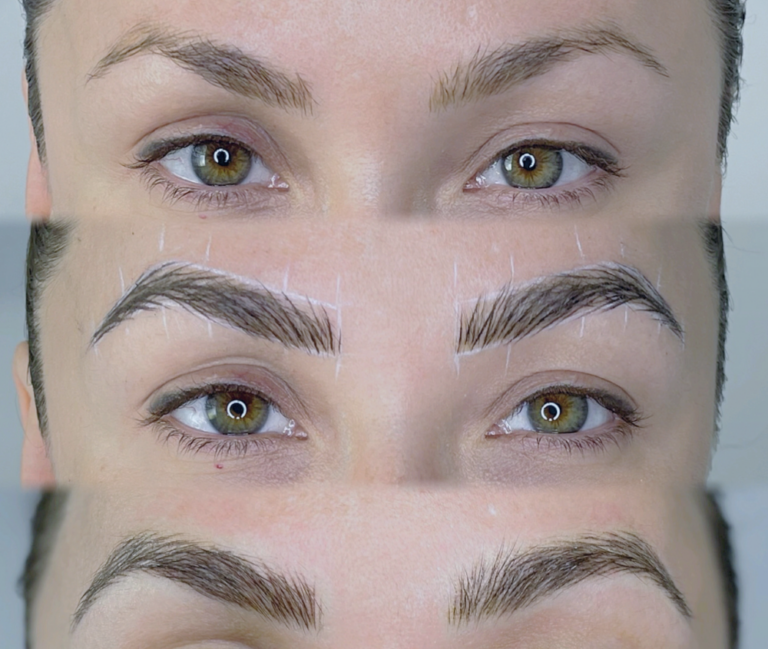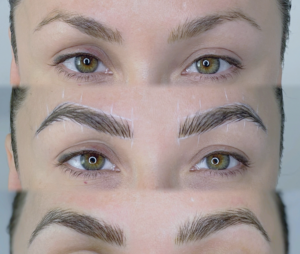 Aftercare
I was amazed how little redness there was after the treatment, little to no redness at all. It wasn't sore and I was able to get straight back to the office with my new brows.
After the treatment you are advised to not wash your brows or get them wet for around seven to ten days, this includes no excess sweating from exercise. Avoid steam rooms or saunas too.
I was also advised to cleanse and care with Tracie Giles specialised products only.
I truly cannot reccommend this eyebrow treatment enough! Get booking yours ASAP and be ahead of the trend!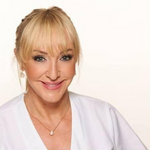 With over 25 years' experience, Tracie Giles is a global leader in Permanent Cosmetics & Aesthetics, a multi award-winning PMU Artist and founder of Tracie Giles London.
Tracie set herself a goal – to be the first UK clinic dedicated to the art of Permanent Makeup, bringing luxury PMU to the high street.
She launched Tracie Giles London in 2003 and within two years had not only achieved her goal, but had also expanded the clinic from the original two rooms to five floors with a team of 12 world-class Artists, becoming the leading clinic in the UK dedicated to PMU.
The Knightsbridge clinic is now a landmark for clients travelling from around the world to experience what has made Tracie Giles London a phenomenon in PMU. Tracie and her team feature monthly in the press and work on some of the most well-known celebrities in the UK.
Like this article? Sign up to our newsletter to get more articles like this delivered straight to your inbox.