If you workout and it's making you hungrier, you're not alone – many people gain weight when they start exercising.  Rick Hay, a specialist in exercise nutrition has exactly what you need to do – and eat – to see real results
Rick's 5 eating guidelines for exercises that want to lose weight
1. Eat a high protein breakfast or your body will run on adrenaline making it very difficult for you to metabolise fat and lose weight.
2. Include carbohydrates such as the ones in the plan below, in your daily diet or you will be too tired to exercise as well as mentally foggy. These include brown rice and quinoa
3. Use 'thermogenic' spices in your cooking to help with fat metabolism and cellulite reduction. These include fresh and dried chillis, cinnamon and turmeric (more below)
4. Eat before and after exercise – a mix of carbohydrates and protein as outlined below – to both fuel your workout and aid in recovery and toning.
5.  Eat with your immune and nervous systems in mind – if these systems ate suffering so too will your exercise regime – think nutrient density, that means getting high amounts of nutrients from lowest calorie foods (vegetables are great for this).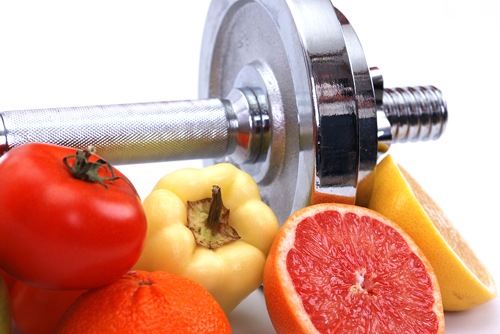 Here is an example of a day's heathy eating for someone who exercising and wants to lose weight. It's high protein and utilises 'thermogenic' (fat burning) agents whilst encouraging lean muscle mass and toning. It will help to improve both digestive and immune function which are so often overlooked when exercising.
BEFORE BREAKFAST
Half a glass of warm water with the juice of half a lemon to kickstart the liver and gallbladder and digestive function which helps with fat metabolism also
BREAKFAST
High Protein Shake
 Blend 250 mls of Rice, Almond or Semi Skimmed Milk with 1 small banana chopped and half a cup of berries. 1 scoop of plant-based protein powder (I like
Sun Warrior Plant-Based Vanilla or Chocolate Protein Powder
) with five or six almonds – adding the nuts helps you feel satisfied as their fat content promotes satiety.
OR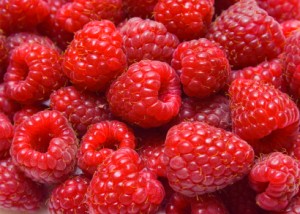 Berries and Yoghurt
 – either fresh or frozen with a dollop of plain yoghurt – preferably organic and five or six Almonds. The berries are a nutrient dense superfood that help keep your immune system strong whilst the nuts provide some protein and fat to help keep you full and focused.
OR
Porridge with Berries
 : Add three tablespoons of the antioxidant rich berries to a small bowl of porridge. Oats help keep blood sugar levels stable and help with cravings and mood – the fruit helps to keep your immune system strong.
MID MORNING
A handful of mixed nuts and seeds with a small piece of fruit – this nutrient dense option is packed with healthy omega-3 fatty acids which are great for mood, memory and hair, skin and nails.
OR
2 Rice Crackers with thinly spread creamed cheese, avocado or peanut butter which provide energy and prevent bad snacking choices.
OR
One banana with a handful of almonds to provide natural energy and protein to help fuel your muscles.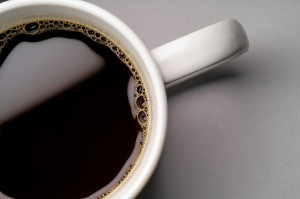 TIP:
 A cup of tea or coffee mid morning or before exercise is a great time to maximise the fat-burning quantities of caffeine. Don't sweeten them with sugar or artificial sweeteners but if you prefer the sweeter taste you can use half a teaspoon of honey
LUNCH
4 Rice Crackers with Avocado or Creamed Cheese topping: add black pepper.
OR
1 Small piece of Grilled Salmon or Turkey with leafy Green Salad with an Olive Oil or Balsamic Vinegar Dressing – high in protein, antioxidants and healthy omegas. If you are a Vegetarian use a Quorn meat substitute or Tofu.
OR
Soup Spicy Vegetable and Bean which can be made fresh or tinned – soup is great for weight management but avoid creamy varieties. Add fat burning spices to taste like chilli, garlic or turmeric
MID-AFTERNOON OR POST-WORKOUT
Apple and Carrot Juice with Ginger can be made fresh or be bought cold pressed –  this juice high in phytonutrients and is immune boosting which is important when exercising. Ginger is both a circulatory and digestive tonic which has thermogenic properties. You can have this with one or two handful of seeds or nuts to boost post exercise protein levels.
OR
High Protein Shake Blend 250 mls of Rice, Almond or Semi Skimmed Milk with 1banana chopped and half a cup of berries and one scoop plant-based protein powder with five or six almonds for extra post workout protein – this is important as protein helps rebuild muscles that you've broken down during your workout.
A word on protein powders
Protein powders are great for replenishing essential protein after your workout as protein rebuilds muscles. I like
Sun Warrior as they are plant-based proteins
that have a full amino acid profile – they are phytonutrient rich and nutrient dense which can also help to nourish the immune system. I'm not such a fan of whey based proteins as they can cause bloating, digestive disturbances and skin problems. A lot of the cheaper protein powders are just milk powders with sugars or artificial sweeteners.  When looking for a protein powder avoid the ones that are milk powders or that are just whey with lots of sweeteners or with lots of sugars and additives.
DINNER
Free Range Egg Omelette – 2 or 3 Eggs that should be seasoned with chilli or cayenne for their thermogenic fat metabolising properties – serve with one or two cups of steamed greens.
OR
One Small Piece of Chicken/ Tofu/ Quorn or Tuna ( less than 150 g ) with steamed greens – protein based for weight management. Add thermogenic fat burning spices – chilli, turmeric, cayenne or black pepper.
OR
Stir Fry with Green Beans and Broccoli – use a protein choice from dinner option above and season with thermogenic spices such as garlic, turmeric or chilli. Serve with a cup of steamed brown rice to help keep you felling fuller for longer.
DESSERT
Small bowl of berries with a few almonds eating every few hours helps to control portion size and helps to regulate blood sugar levels which in turn helps with cravings.
OR
One apple with a few almonds
BEFORE BED
Herbal tea which can be sweetened with half a teaspoon of honey if desired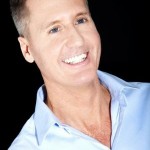 RIck Hay
 has many years experience in nutrition, naturopathy, botanical Medicine and iridology and his specialisms include weight management, anti-aging, beauty from within, women's and men's health and sports medicine. He lectures at The College of Naturopathic Medicine in London and is available for consultations in central London.
Like this article? Sign up to our newsletter to get more articles like this delivered straight to your inbox.