'Only young women are affected' is just one misconception people believe when it comes to eating disorders. Healthista spoke to dietitian Jane Clarke about the myths we should all be aware of 
Eating disorders are responsible for more loss of life than any other mental health condition.
In fact, between 1.25 and 3.4 million are affected by eating disorders in the UK alone.
In the Queen's Speech earlier in May, the UK government announced plans to have restaurants, cafes, and pubs put calorie counts on their menus by April 2022, in a bid to tackle obesity.
Although seen by many as a positive plan for tackling obesity, it has also created uproar among some who are disappointed and shocked by the government's lack of sensitivity and regard for people suffering or who have suffered from eating disorders.
between 1.25 and 3.4 million are affected by eating disorders in the UK
Many petitions have started circling the internet, with one reaching over 18,000 signatures.
Beat, a charity for eating disorders and their Chief Executive Andrew Radford spoke on the debate saying, 'requiring calorie counts on menus risks causing great distress for people suffering from or vulnerable to eating disorders since evidence shows that calorie labelling exacerbates eating disorders of all kinds.'
Due to this upcoming implementation of calories appearing on menus, it is important more than ever we educate ourselves and become aware of the signs of eating disorders as well as dispelling many of the myths that surround the illness.
Healthista spoke to dietitian Jane Clarke about myths and misconceptions surrounding eating disorders…
Myth #1 That your body weight has to be within an ideal range
As a society, we have such a distorted view of beauty and wellbeing. We are presented with role models who are below the average weight but who may be healthy, or not.
While Body Mass Index is increasingly being challenged as simplistic and inaccurate, as it doesn't distinguish between muscle mass, bone density and body fat.
No wonder body issues are a problem.
we have such a distorted view of beauty and wellbeing
'Someone living with an eating disorder may forever chase weight loss, searching for a perfect reading on the scale that diminishes even as their body grows increasingly fragile,' explains Clarke.
'At the same time, their treatment will focus on achieving a certain weight as a measure of recovery.
'The point at which a person living with an eating disorder achieves their prescribed healthy weight can be the toughest time for them, as their body does not feel like their own.
'If an individual is able to reach a weight where they are physiologically healthy and eating a nourishing diet, then I believe being on the lower end of the weight spectrum is better than getting to the ideal weight, than hurtling down to a malnourished state as they relapse through fear and anxiety'.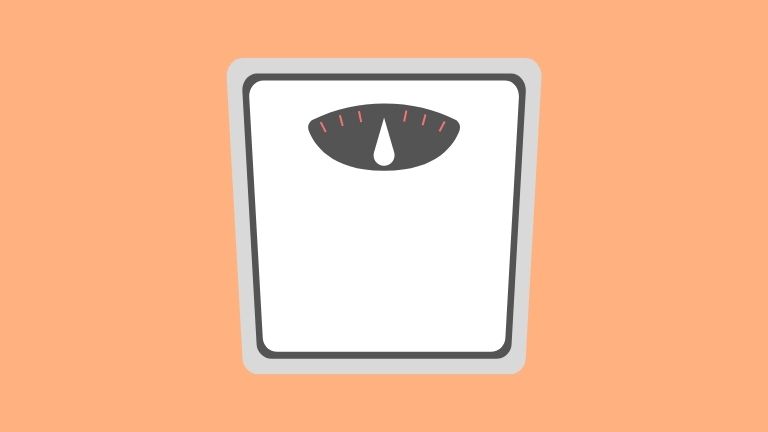 Myth #2 Forcing someone to eat weight-gaining foods will solve the problem
If it was as easy as encouraging someone to eat more high-calorie foods, then there would be no more eating disorders. But sadly, this isn't the case.
'Eating disorders are cunning, ruthless mental health issues that need nuanced support,' asserts Clarke.
'The gold standard, of course, is for someone struggling with their eating to have access to clinical psychologists and medics who specialise in this area.
'But many of those services are under huge strain at the moment, which puts even more pressure on families trying to care for loved ones with eating challenges.
encourage them to eat more in a gentler way they may find easier
'The goal is still for the person to put on weight, but it might be that you make a lighter dish – a hearty soup or a substantial salad – and eat it together.
'Or that they sip a fresh fruit smoothie or one of my all-natural Nourish Drinks, made with real fruits, organic milk and added vitamins and minerals, between meals.
'That way your loved one will get some good food inside their body, and you haven't shut down the lines of communication between you.
'You can gently build on this to encourage them to eat more in a gentler way they may find easier'.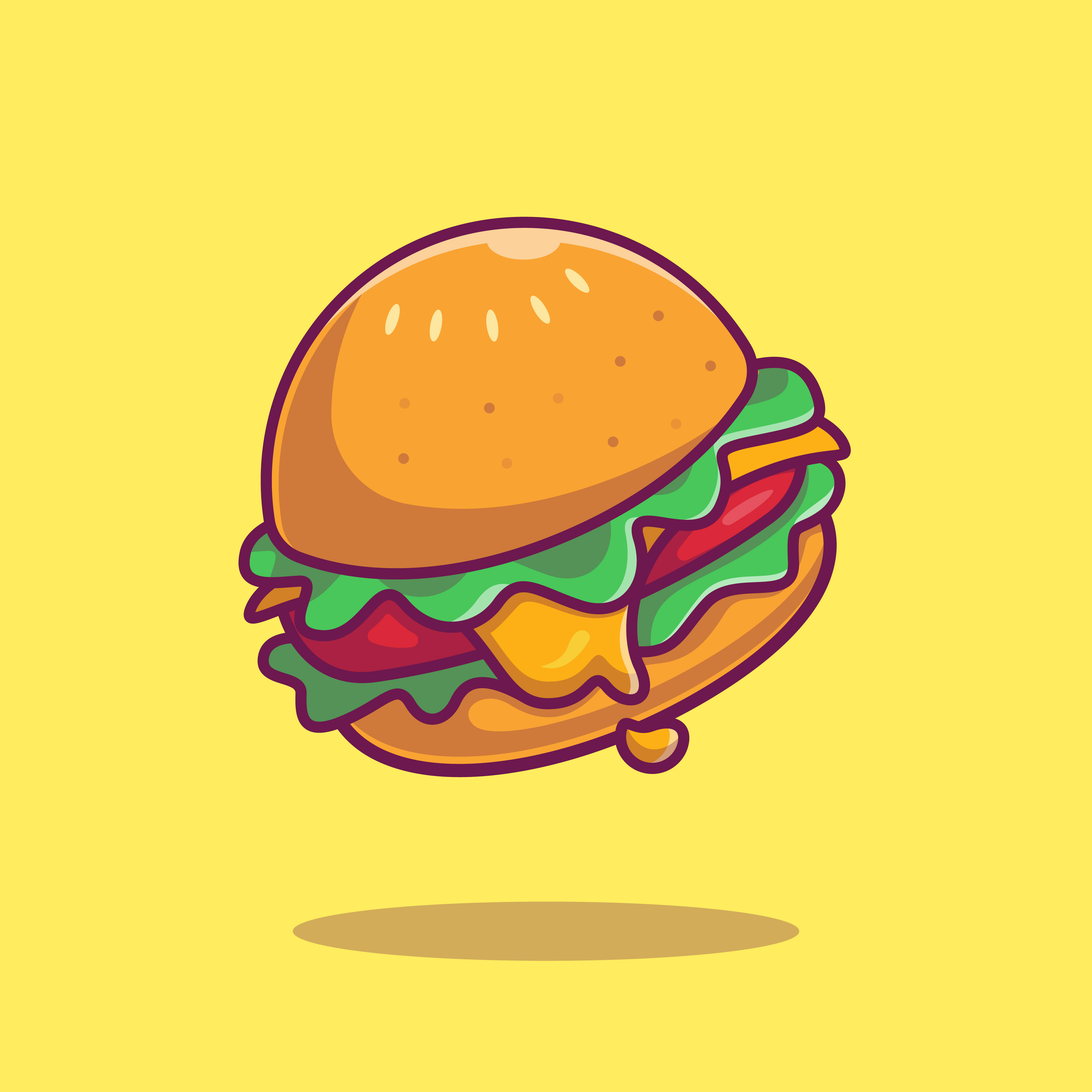 Myth #3 Only young women are affected by eating disorders
A huge amount of attention – rightly – has focused on the shocking rise in children and young people developing eating disorders during lockdown.
This sadly shows that these are not just a problem of young women; studies show that up to a quarter of those with eating disorders are male.
studies show that up to a quarter of those with eating disorders are male
'Over the years, I have treated numerous adults who struggle with classic anorexic behaviours,' says Clarke.
'Middle age brings all its emotional challenges, and the body changes in a way that can be upsetting. If a person struggled with disordered eating earlier in their life, it can rear its ugly head again.
'In older years, a person can feel out of control of their health and life, relying on others for physical and practical help, and one of the ways to exert autonomy is by not eating well.
'It can also be a way for those struggling with loneliness and anxiety to gain the attention of relatives and health professionals'.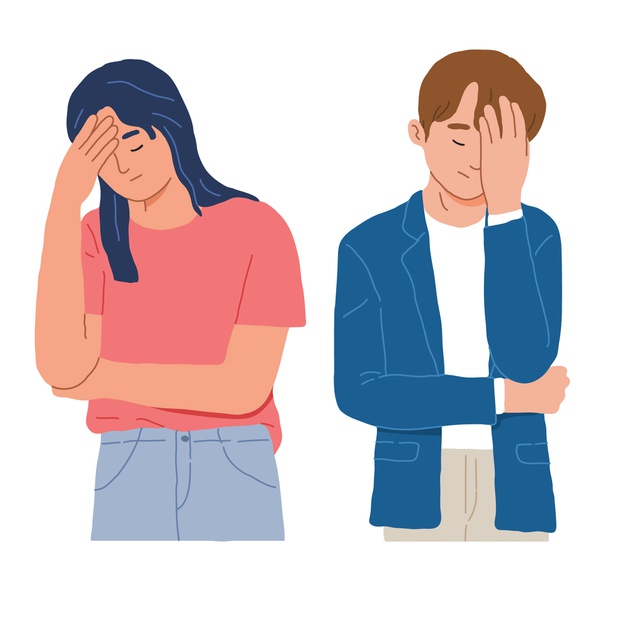 Myth #4 You can tell if someone has an eating disorder by their appearance
A bloated face and teeth issues can be a sign of bulimia. Although it is shockingly thin bodies that raise the alarms.
'People who begin starving themselves when they are at a higher weight can be at risk of all the metabolic complications brought about by lack of adequate nutrition.' reveals Clarke.
'Eating disorders affect every part of the body, from the heart and digestive system to the brain, bones and hormones, but this isn't obvious from simply looking at a person.
'Instead, it's disordered behaviour around food that can be a sign there's a problem'.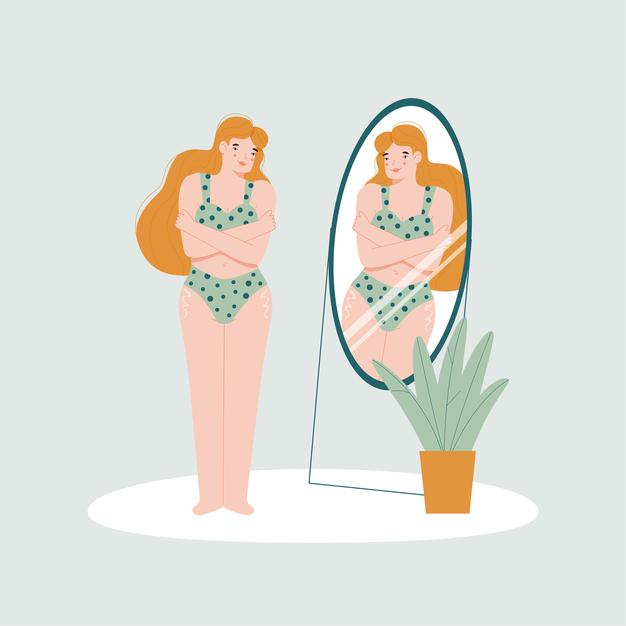 Myth #5 That once you've reached the ideal weight, everything will be okay
Eating disorders create a frightening internal dialogue. Running alongside this is the brain fog caused by being severely undernourished.
A part of recovery is that the mind becomes clearer and more receptive, creating an opportunity to embed a more balanced approach to eating.
'When anyone has been underweight – whether that's due to an eating disorder or another condition, such as cancer – the well-meaning (and medical) mantra can be that it's okay to eat what you like, as long as you get sufficient calories inside you,' explains Clarke.
part of recovery is that the mind becomes clearer and more receptive
'But it's so important to be well-nourished. For me, that means eating real food made with fresh, natural ingredients.
'That can include eating whole grains that provide energy, fibre and vital vitamins; to include protein at every meal, to satiate the appetite and providing the nutrients to restore damaged organs and rebuild strength; and to include healthy fats such as olive oil that will feed the brain, protect the heart and improve mental health.
'If you're supporting a loved one, you should also be alert for signs of relapse. These will depend on the individual, but might include indecision around food choices, a reluctance to eat or increased exercising.
'A gentle questioning can show you've noticed and care, and help them refocus on nurturing their body again'.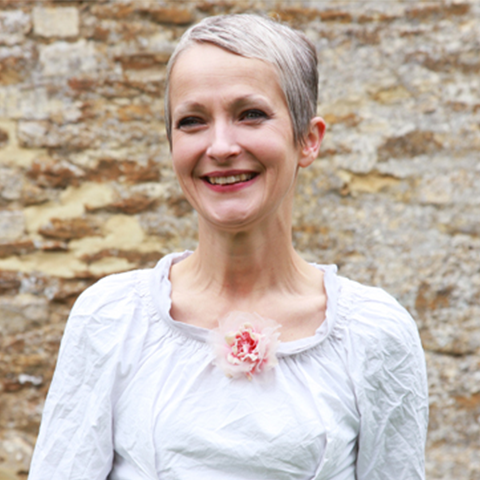 Jane Clarke (Hons) SRD DSc, founder of Nourish by Jane Clarke) is both a dietitian and Cordon Bleu chef with more than 30 years' experience in the nutrition industry.
Jane is the author of nine best-selling books, was a columnist for over a decade for The Daily Mail, Observer, The Times and The Mail on Sunday, and regularly contributes on TV.
She worked with Jamie Oliver on several of his projects, including the School Meals revolution, which showed that people-power can bring about social change.
It is with this same mindset and passion that she is leading Nourish by Jane Clarke, which provides a solution to the problem of undernourishment and provides empowerment and inspiration to those who are vulnerable or facing a health challenge.
More Healthista Content:
Starting a business – 7 steps from entrepreneur & SAS: Who Dares Wins finalist Vicki Anstey
Leading purpose and performance coach reveals how gratitude can make you happier every day and improve mental health
9 natural insomnia remedies to help you sleep better tonight
3 best tasting CBD supplements
Like this article? Sign up to our newsletter to get more articles like this delivered straight to your inbox.