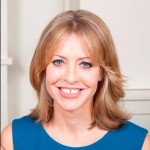 In our first Desert Island Beauty Bag slot, we found out the 10 cannot-live-without products top beauty writer Alice Hart-Davis would want to find in her emergency spongebag if she were stuck on a desert island.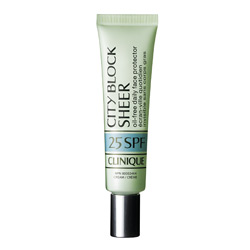 Sunscreen Any, frankly, as long as it's broad-spectrum, ie it gives decent protection from UVA (ageing) as well as from UVB (burning) rays. Right now, I'm loving  Clinique's City Block Sheer SPF25 (£16 from Boots) anti-ageing sunscreen which has a tint to it so you don't look chalky but still get great protection.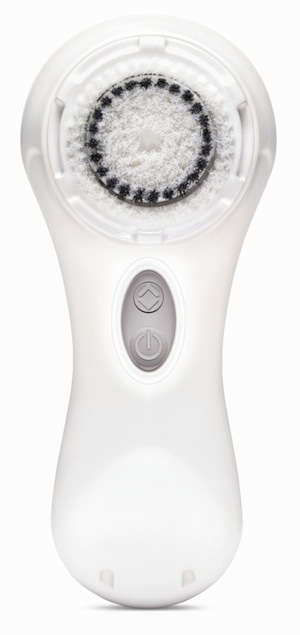 Clarisonic cleansing brush (available at clarisonic.co.uk, from £120. The range is also available on Amazon
). Because… it's just brilliant and its fast-oscillating bristles get skin much much cleaner than other ways of cleansing and (studies have shown this, so you'd better believe it), this deep-cleansing means that skincare treatment products will be absorbed better, too, so whatever you are using on your face will have a greater chance to work its magic. Studies have probably also shown that if you're stuck on a desert island, having super-clean pores really isn't top-of-your-list-of-concerns, but hey, in the hopes of looking fresh and spotless when rescued, it's a must. If you're thinking it's expensive, yes it is but it is one thing I use almost every day and have done since I got hold of it (with the occasional change of brush-head) three years ago. And who knows, it might almost do double-duty as a toothbrush, too.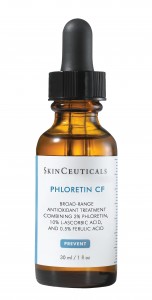 A high strength vitamin-C serum, like SkinCeuticals Phloretin
, which now comes in a less spillable gel
. One of the few products out there with enough serious studies attached to it to convince even hardened beauty-sceptics that it can help counteract environmental damage and boost collagen in the skin, too.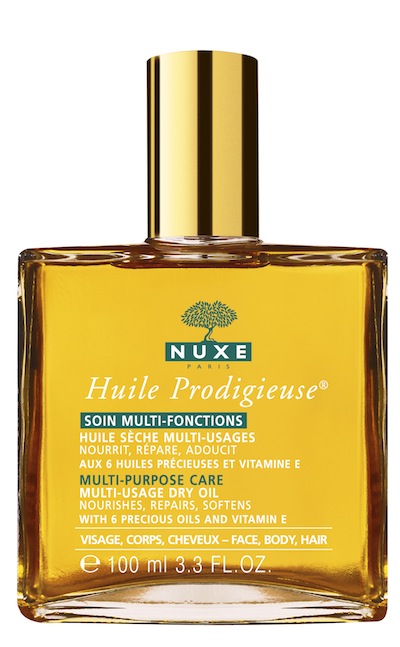 Nuxe Huile Prodigeuse, which makes a terrific body moisturiser and hair-treatment oil, and smells divine so it counts as fragrance, too.
Mascara. Almost any will do, preferably black, but the one that has permanent residence in the cupboard under my sink is super-un-sexy ColorSport 30-Day Mascara (£8.25 at Boots), in both brown (for eyebrows) and black (for lashes). It's dye, rather than mascara, so you're meant to mix it up, apply it, then take it off after a bit but I prefer to paint it on thickly and leave it all day, so that it sinks in properly.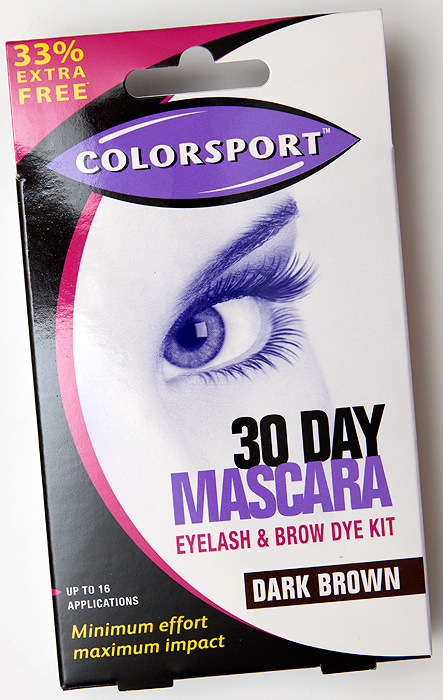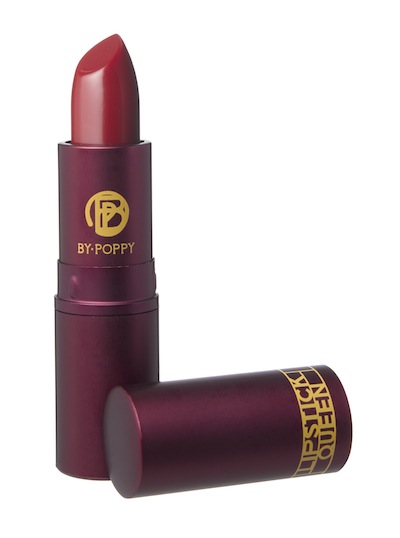 Lipstick Queen's Mediaeval lipstick (£20 at spacenk). Poppy King, the lipstick queen behind the brand, spent ages working out how to recreate the lip colour you get if you sting up your lips with lemon juice — which is what women did in mediaeval times, when no respectable lady would want to be seen wearing lip rouge. It's a lovely, flattering light red, which can look fresh or strong depending on how much you pile on, and also makes a good cheek-flush-style blusher.

A crystal nail file from www.margaretdabbs.co.uk, £12, which is strong enough for toenails as well as fingernails and lasts for ever.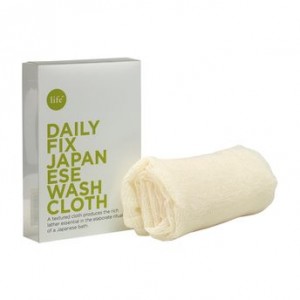 My Japanese wash cloth from SpaceNK. It's a long, slightly scratchy nylon cloth which makes any shower gel go further and gives a great exfoliation, and it's long enough to use across your back. Again, it's not cheap, but it lasts forever. I've had mine for at least five years though when I confessed this to Nicky Kinnaird (I was interviewing her, she was updating me on her latest news) she looked faintly scandalised and kindly sent me a new one. But I'm rather fond of the old one. I daresay that on a desert island, with handfuls sand for exfoliating, this would be superfluous, but still….

Lip balm. Again, I'm not fussy, though for choice I'd take Lanolips for lusciousness. I know that needing lipbalm is an addiction I've created by using too much of the stuff for too long, but it's a habit I can't quite be bothered to break.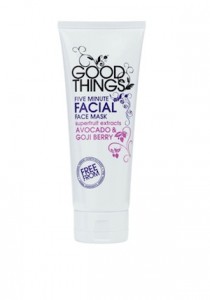 and for a treat, my Good Things Five-minute Facial Face Mask (£5.99, Boots.com). I'm sorry to say I still get occasional spots, so a balancing treatment like this one does my skin a power of good and provides a lovely radiant glow, too.
Alice Hart-Davis is an award-winning beauty journalist and author of 100 ways for every girl to look and feel fantastic (£9.99 from Amazon). She is also the creator of Good Things skincare www.goodthingsbeauty.com.  Alice's picture by Juliette Neel
Like this article? Sign up to our newsletter to get more articles like this delivered straight to your inbox.