Call it the Kardashian Effect but demand for the vampire facial last year rose by a staggering 807 per cent after the celeb posted a snap of herself post treatment. A rise was also seen in non-surgical procedures across the UK most notably laser, fillers and vein treatments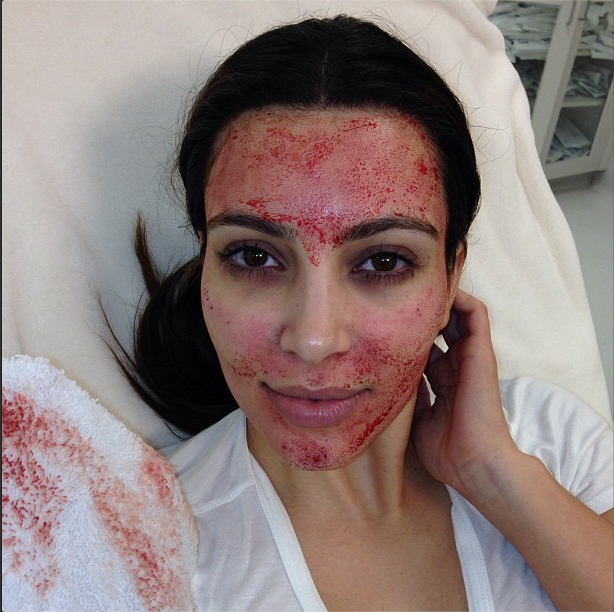 Nine months ago on Kim and Kourtney Take Miami, Kim Kardashian underwent a Vampire facial. No, no bats were involved – the Vampire facial, or Platelet-rich Plasma Facial, consists of drawing the patient's blood from their arm, separating the layer that has platelet cells, and then injecting it back in again through tiny needles. This is thought to boost the production of collagen in the face, which is lost with ageing.
Although previously used to treat sports injuries, it has now become an anti-aging method. Personally, my knees are trembling simply at the thought, but apparently many disagree. According to new research from whatclinic.com [LINK], the treatment saw an increase of 807 per cent this year, despite costing £538 a pop.
Not surprisingly with SHAFs (that's Superfit, Hot and Forty) like Jennifer Garner and Cameron Diaz setting the bar high, there has been a real boost in both surgical and non-surgical anti-aging treatments.
Enquiries into laser skin tightening have risen by 78 per cent, with treatment prices dropping by a fifth.
However, the 70 per cent increase in laser skin resurfacing has been accompanied by prices going up by a third too. The research was carried out by WhatClinic.com. Here's a list of procedures and their increases and prices for the past year (click on the links for each treatment to read our take on it):
THE NEXT VAMPIRE FACIAL?
But with hefty price tags and extensive recovery time, experts predict the next big thing will nitrogen plasma facials. A step beyond the vampire facial, this treatment  not only involves injecting the skin with additional plasma, but also heating and applying a nitrogen gas to it, in effect, burning off a layer of the skin to encourage the growth of a brand new layer.  A big hit in the US, NeoGen plasma treatments are only available in five clinics in the UK currently.
Dr Susanna Hayter (MB BS BSc) of MyBeautyDoctor.co.uk, said:
'Because plasma is used – where the molecules are ionised by heat – the delicate area around the eyes can be treated effectively, unlike treatment with a laser. And by adjusting the energy settings, it can be tailored to treat older or younger skin accordingly, making it appealing for a bigger variety of ages.'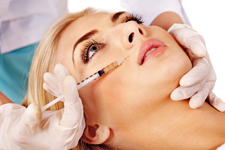 One session of NeoGen costs around £500 with results that practitioners claim can progressively improve for a year following.
BEFORE AND AFTER NEOGEN PLASMA TREATMENTS (circles indicate areas treated):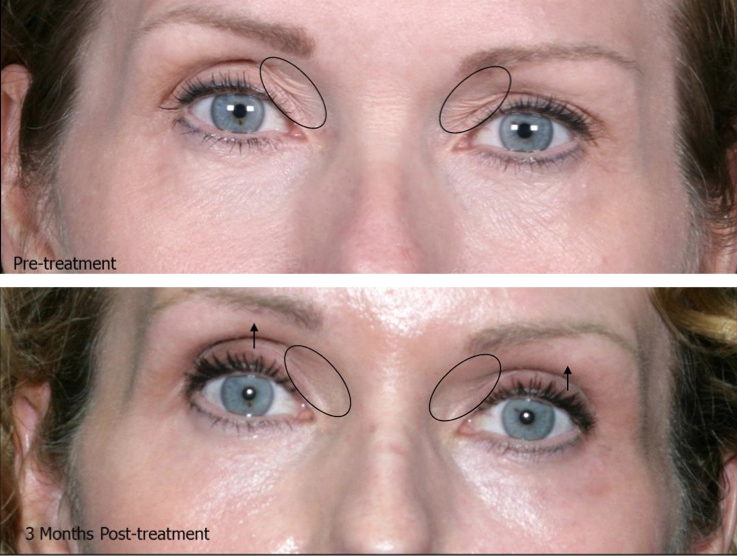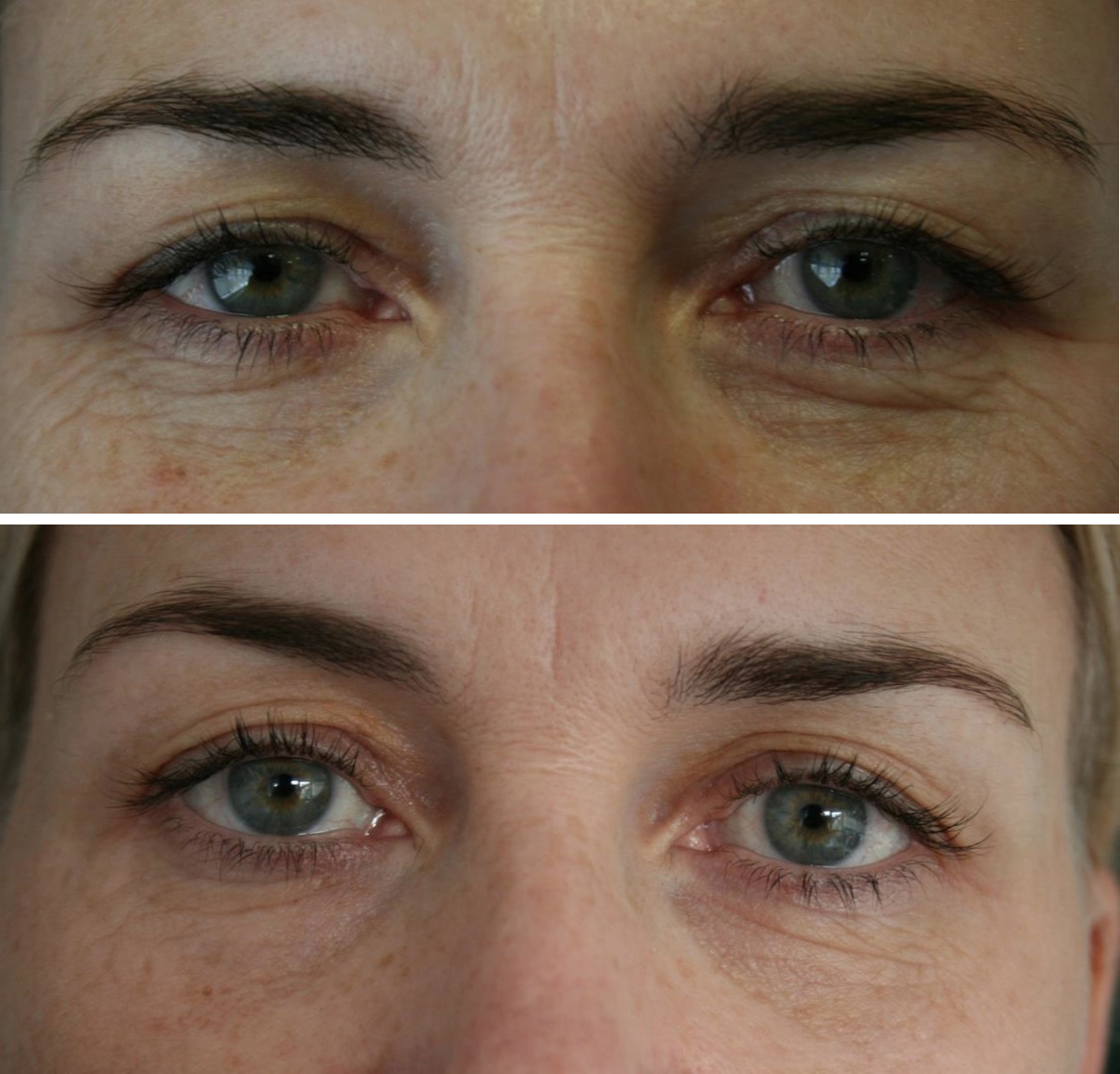 Like this article? Sign up to our newsletter to get more articles like this delivered straight to your inbox.