Ever thought about the chemicals in cleaning products? A new study has shown they can be as harmful to the lungs as smoking a pack of cigarettes every day. So which are worst and what are the alternatives?
These days the provenance of food and chemical overload from beauty products are high on our radars. But what about products we use to clean our homes? Allergy UK says one in three people in Britain suffers from allergies or asthma and 25 per cent of these people are affected by chemicals in household cleaning products.
A recent study by University of Bergen in Norway published in American Journal of Respiratory and Critical Care Medicine, followed more than 6000 people over 20 years and found women working  as cleaners or regularly using cleaning products, suffered a decline a lung function comparable to smoking 20 cigarettes a day over 10 to 20 years.
The study found lung capacity fell 4.3mls a year faster in women who cleaned at home and 7.1mls a year faster if they worked as cleaners. Asthma was also more prevalent but interestingly men who cleaned did not show a similar decline.
The lead author on the study, Øistein Svanes, at the Department of Clinical Science made the observations clear: 'People who have worked as cleaners or done household cleaning for 20 years have reduced lung function equivalent to smoking 20 cigarettes a day, for the same period of time.'
Prof Dr Cecile Svanes, who also worked on the study, said cleaning sprays are the main problem: 'Cleaning chemicals very likely cause rather substantial damage to your lungs. The small particles from the sprays can remain in the air for hours after cleaning and they travel deep into the lungs and cause infections, and ageing of the lungs.'
It's thought the chemicals in cleaning products irritate the fragile mucous membrane lining the lungs, which over time leads to lasting damage to the airways. Soap and water are highly recommended by Svanes for reduced chemical particles in the air. 'Microfibre cloths may be just as effective too,' she says.
Luckily it's now easier than ever to tackle household chores, get the cleaning done and not harm our health. Plant-powered formulas pack a punch and are proven to be just as effective as traditional cleaning products loaded with potentially lung-damaging ingredients.
While we can't avoid exposure to chemicals completely, it's possible to reduce what experts call our toxic load by choosing alternatives wherever possible, especially over a long period of time. Here's a list of common toxic chemicals in cleaning products and our recommendations for less harmful alternatives to keep your home clean as well as healthy.
IN YOUR: perfumes, kitchen cleaner, air freshener and children's toys
PHTHALATES
What are phthalates: A common ingredient used to soften and add flexibility to other ingredients such as plastics.
Found in: One of the most common ingredients used in thousands of products that extend from home cleaning, personal care, fragrances and children's products to medical devices, DIY and car manufacturing. The list is extensive and endless.
Health risks: A study by Centers for Disease Control and Prevention and the Harvard School of Public Health pointed the finger to phthalates for men suffering with reduced sperm counts.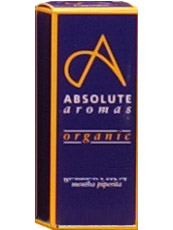 Swap with: With the array of phthalates used in almost every walk of life complete avoidance is almost impossible, however, small changes can help. Swap artificial fragrances, especially aerosol air fresheners or plug-in fragrances with all-natural products fragranced with essential oils instead. You can also look for claims like 'no synthetic fragrances' or 'fragrance-free' on labels. If you don't want to go fragrance-free with your laundry, do it yourself with a couple of drops of lavender essential oil in the laundry drawer.
IN YOUR: hand sanitiser, hand soap, toothpaste and deodorant
TRICLOSAN
What is triclosan: Triclosan and triclocarban is usually used as an antimicrobial in cleaning products.
Found in: Antibacterial hand gels, toothpaste, mouthwash, deodorants, cosmetics and hand soaps.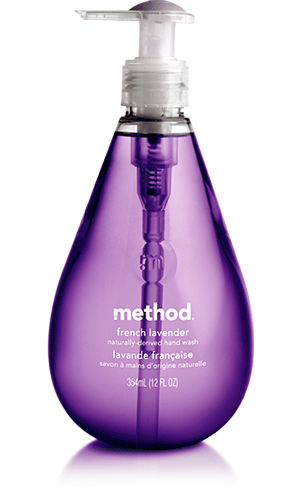 Health risks: It sounds like triclosan is great for hygiene but its overuse has led to health and environmental problems. It's toxic to marine life and widespread use of triclosan has been proven to contribute to bacterial resistance to antimicrobial agents.
Swap with: Make a safer surface cleaner with tea-tree oil – mix a few drops of tea-tree oil and a tablespoon of vinegar with water in a spray bottle and you have an all-purpose cleaner without the cost to health or planet. For a ready made, more good looking version, try Method Hand Soaps.
IN YOUR: toilet cleaner, bathroom cleaner, multi-purpose spray and hair dye
AMMONIA
What is ammonia: A cleaning solution used for household and industrial cleaning products.
Found in: Ammonia and chlorine do the dirty work in toilet and bathroom cleaners.
Health risks: One study showed use of cleaning products containing ammonia concentrations of 3 per cent or more (standard concentrations in household cleaning products are 5 -10 per cent) in poorly ventilated areas were found to lead to potentially hazardous exposures above occupational exposure limits. Authors of the University of Bergen lung study said 'ammonia and bleach used when cleaning at home could cause changes in the lung tissue and accelerated decline of lung health'.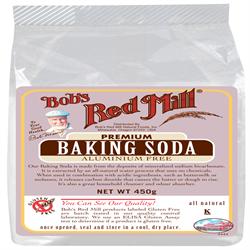 Swap with: Baking soda and vinegar are super effective at disinfecting surface and leaving them shiny. Try Bob's Red Mill Baking Soda £5.44.
IN YOUR: fabric softener, air freshener and disinfectants
QUATERNARY AMMONIUM COMPOUNDS
What are quaternary ammonium compounds: are used as disinfectants and surfactants in home and medical settings.
Found in: Fabric softener and household cleaners labelled antibacterial as well as shampoos.
Health risks: Quaternary ammonium compounds were cited in the University of Bergen study as having a 'sensitizing and irritating effect' on lung airways. As an antimicrobial they also pose similar problems to triclosan (see above) in terms of bacterial resistance. According to experts, long term use is also a suspected cause for contact dermatitis and respiratory problems such as asthma.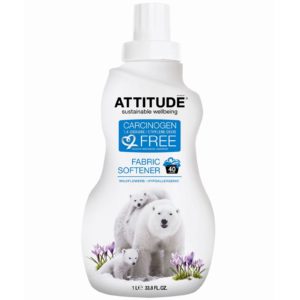 Swap with: Ditch the fabric softener and drying sheets and switch to plain old fashioned vinegar. 'Vinegar is the natural fabric softener of choice for many reasons,' explains Karyn Siegel-Maier in her book The Naturally Clean Home (Storey Publishing, 2008). 'It's non-toxic, removes soap residue in the rinse cycle and helps to prevent static cling in the dryer.' For this, choose white vinegar as other types can stain. Or try a natural fabric softener such as Attitude (£4.55 for 1000ml) for its kinder approach to chemical use.
IN YOUR: window cleaner, glass cleaner and multi-purpose sprays
2-BUTOXYETHANOL
What is it 2-Butoxyethanol: A solvent used to remove dirt more easily so you put in less elbow grease.
Found in: Window and glass cleaners and multipurpose sprays.
Health risks: 2-butoxyethanol is not required by law to be listed on a label but can enter your body by breathing in vapours causing sore throats. It's also associated with asthma and allergies.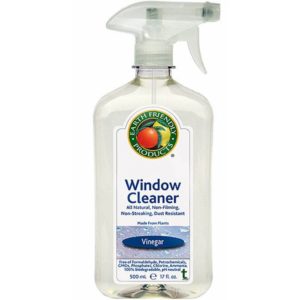 Swap with: Vinegar, either neat or diluted in water can leave mirrors and windows sparkling. We also love Earth Friendly Products Window Cleaner (£3.57 for 500ml) for a natural formula based on vinegar and coconut oil.
IN YOUR: hand wash, shampoo, face wash and washing up liquid
SULPHATES
What are sulphates: Sulphates are primarily cleansing agents and detergents that also lend products a foaming effect. They are made up of molecules that can attract both water and oil allowing the product to break down grease and dirt then rinse off and wash away. There are three commonly used sulphates in cleaning products: Sodium Laureth Sulfate (SLES), Sodium Lauryl Sulfate (SLS), or Ammonium Laureth Sulfate (ALS).
Found in: conventional formulas that foam, shampoo, washing up liquid, hand soap and face wash
Health risks: Scare stories aside, irritation is the key issue with sulphates. Common complaints for those with sensitive skins include itchiness and irritation. Another downside is their drying effect; beauty geeks may avoid sulphates in shampoos and face wash for this reason. Basically, they are so good at removing dirt they can strip away natural oils from skin and hair.
Swap with: Brands are either going sulphate-free or using milder versions such as sodium cocoamphoacetate, cocamidopropyl betaine, lauryl glucoside, coco glucoside, disodium laureth sulfosuccinate, disodium lauroamphodiacetate so look out for those on ingredients lists.
READ MORE:
Weight loss transformation – I lost a stone and my hot flushes disappeared
GPs reveal what to eat for 12 common ailments
Can't sleep? These 11 foods are proven to help insomnia
49 energy boosters doctors use when they're tired
Like this article? Sign up to our newsletter to get more articles like this delivered straight to your inbox.