Do you like eating pasta but it makes you bloated? We've found a plant based alternative that will blow your mind
We've tried Explore Asian's black bean pasta, which takes only five minutes to cook and actually looks like black pasta. The black bean spaghetti is gluten and wheat free and has a mild but nutty flavour which goes really well in Asian noodle dishes  instead of ramen or udon noodles (both made from wheat).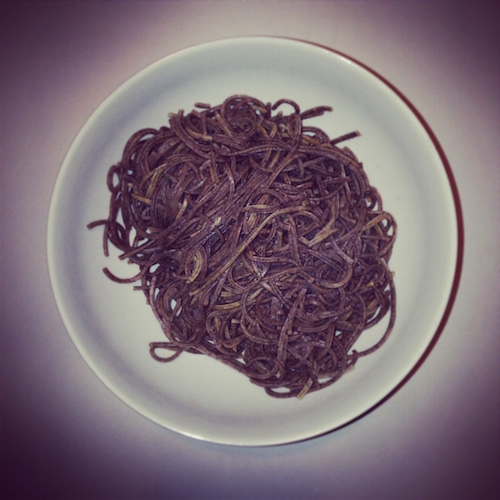 Black bean pasta is a plant based product, which is gluten-free and suitable for vegans. This is a beautiful product since it consists to 92  per cent black beans and eight per cent water – no nasty additives.
Beans have a high fibre content, which means this pasta will aid your digestion and though you're eating something high in protein you'll feel like you're eating carbs – which liked. A 56g serving of black bean pasta contains a whopping 25g of protein (about the same as chicken great). This is perfect for vegans or vegetarians who are trying to increase their plant based protein intake.
Explore Asian's full bean pasta range includes: Organic Adzuki Bean Spaghetti, Organic Soybean Pasta, Organic Mung Bean Pasta – Fettuccine shape, Edamame Spaghetti and Edamame and organic mung bean Fettuccine.
Price: £10.56 for two packs
Available on Amazon Explore Asian Organic Black Bean Spaghetti 200g (Pack of 2)

and in Whole Foods Market stores.
Like this article? Sign up to our newsletter to get more articles like this delivered straight to your inbox.