Porridge, it's so last year. Cereal, it's too sugary. Isn't it time for something new? – with the introduction of new Cuckoo pots say hello to ready-to-eat Bircher Muesli – one of THE yummiest breakfasts known to mankind. Our Bodyologist HELEN FOSTER has an update
If you're not up on your Swiss cereal of choice, Bircher is oats soaked overnight in milk, fruit juice or yogurt. It's delicious, but does require forward planning– until now with introduction of Cuckoo's Modern Muesli Pots which does the soaking for you.
Flavours include:
Apple & Cinnamon Spice, with flame raisins
Elderflower & Cranberry, with a blueberry and blackcurrant compote
Dark Chocolate & Sour Cherry, with a layer of Madagascan vanilla
Mango & Coconut, with a tropical twist of lime and ginger
Peach & Madagascan Vanilla, with a raspberry compote
At under 300 calories a serving, they're wheat-free, low-GI and use jumbo unprocessed oats. You'll find them at Selfridges any day now priced £2.49. Click here for more details.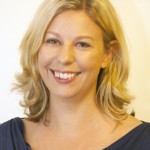 Healthista's Bodyologist Helen Foster blogs daily on all things health, fitness and diet related at healthehelen.wordpress.com. Follow her on Twitter @healthehelen
Like this article? Sign up to our newsletter to get more articles like this delivered straight to your inbox.