A new study has named ten vegetables with the highest nutrients and guess what?  Kale, isn't on the list! Among the top Powerhouses were watercress, Chinese cabbage, chard, beet greens and spinach
Jennifer Di Noia, an associate professor of sociology as William Paterson University in Wayne, N.J., created the study in order to see which fruits and vegetables — based off data from the U.S. Department of Agriculture — provided the most nutrients per calorie.
'The scores may help focus consumers on their daily energy needs, and how best to get the most nutrients from their foods,' Di Noia said.
Di Noia said all of the top powerhouse vegetables have high levels of B vitamins, vitamin C, vitamin K, iron, riboflavin, niacin and folate — nutrients that help protect against heart disease and cancer.
'Fresh, you have 100 per cent of the vitamins and minerals,' Lauri Wright, a spokeswoman for the US Academy of Nutrition and Dietetics said. 'When you cook it, you might lose a small percentage, but it's not significant.'
Both Di Noia and Wright said that boiling the vegetables can drain them of their important nutrients.
Di Noia then put the fruits and vegetables in a list from the most nutrient-dense to the least. A complete list of the results can be found in the journal Preventing Chronic Disease. Here are the top ten powerhouse vegetables Di Noia found in her research, and tasty recipes to try with each one:
1. WATERCRESS
Nutrient density score: 100.00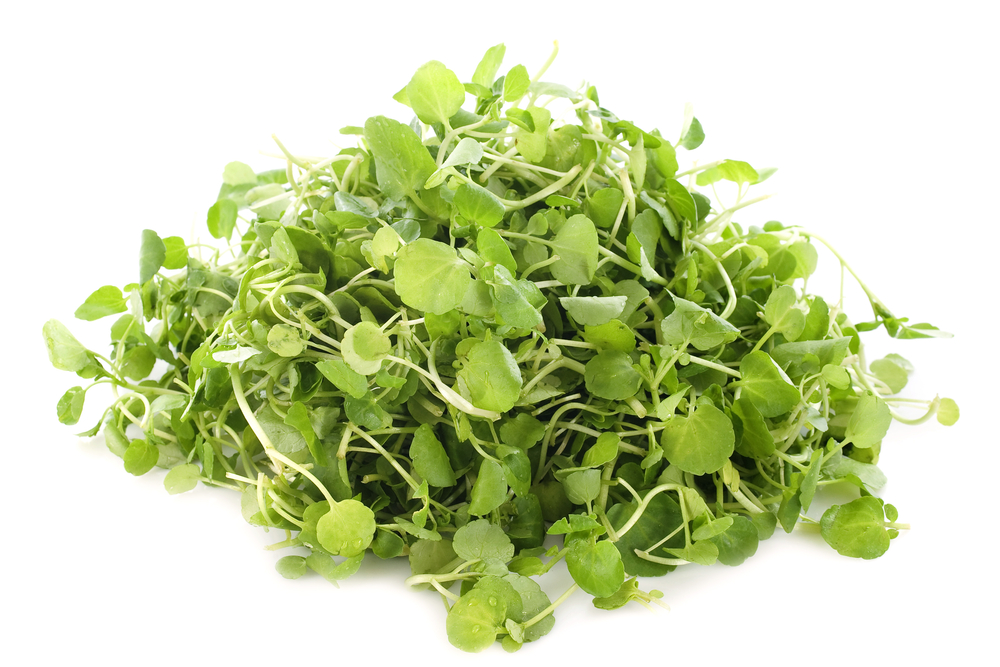 Avacado Salad with Watercress and Warm Bacon
This delicious recipe can be found on watercress.co.uk.
Ingredients
2 avocados
1 tbsp mayonnaise
2 tbsp creme fraiche
1 tsp honey
1 tsp Dijon mustard
1 tbsp balsamic vinegar
100g/4oz streaky bacon, finely chopped
1 Cox's apple, cored and diced
2 x 85g/3oz packs watercress
1 red pepper, de-seeded and sliced
Directions
Cut the avocados in half and remove the stone. Mix together the mayonnaise, creme fraiche, honey, mustard and vinegar. Place the bacon and apple in a frying pan and fry until the bacon is brown and crispy, about 5 minutes.
Chop a little watercress and add to the pan. Make a salad with the remaining watercress and red pepper. Put the avocado on top of each salad, spoon the mayonnaise sauce over the avocado and sprinkle with the bacon, apple and chopped watercress.
Fat:
25g
Saturated Fat:
6g
Carbohydrate:
9g
Protein:
7g
Fibre:
4g
Salt:
1.03g
2. CHINESE CABBAGE
Nutrient density score: 91.99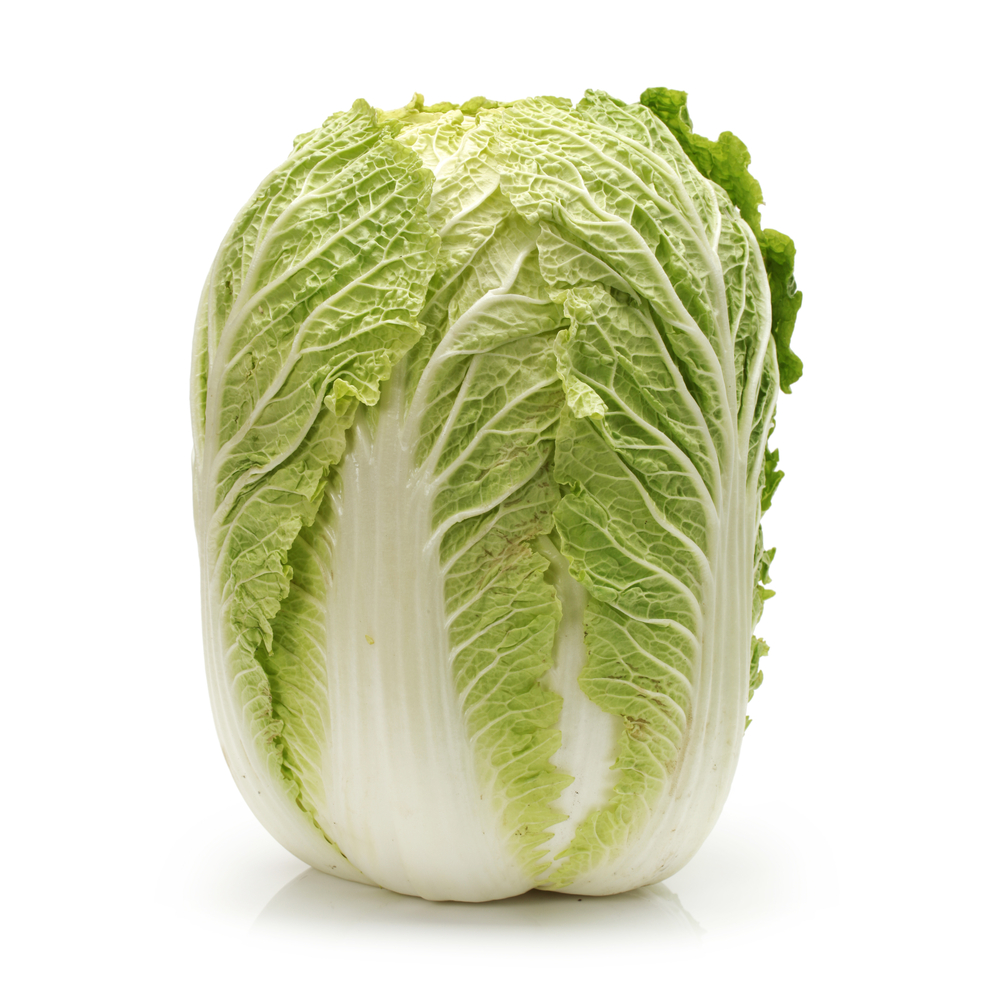 Turkey Salad With Chinese Cabbage, Beansprouts and Vietnamese Mint
You can find this tasty dish on bbc.co.uk posted by Rick Stein.
Ingredients
100g/3½oz shallots, peeled, very thinly sliced
¼ tsp salt, or to taste
350g/12¼oz cold, cooked leftover turkey meat, sliced into strips
400g/14¼oz Chinese cabbage, core removed, leaves finely shredded
100g/3½oz beansprouts
1 large carrot, peeled, cut in half, finely shredded
15g/½oz Vietnamese mint leaves (available from some Asian grocers), or a mixture of coriander and mint or Thai sweet basil leaves, roughly chopped
40g/1½oz roasted peanuts, coarsely chopped, plus extra to serve
freshly ground black pepper
For the dressing
3 tbsp fish sauce (nam pla)
3 tbsp freshly squeezed lime juice
1 tbsp rice vinegar
2 tbsp caster sugar
1 tsp very finely chopped garlic
2 red bird's-eye chillies, finely chopped
Directions
Mix the shallots and salt in a large bowl and set aside for 30 minutes, or until softened.
Meanwhile, for the dressing, mix together the dressing ingredients in a separate bowl until well combined.
Just before serving, add the cold turkey strips to the bowl of salted shallots. Mix in the Chinese cabbage leaves, beansprouts, shredded carrot, herbs and peanuts until well combined.
Pour over the dressing, season, to taste, with freshly ground black pepper, then mix well until the dressing coats the salad ingredients.
To serve, pile the turkey salad into the centre of each of four serving plates. Sprinkle over the remaining chopped roasted peanuts.
3. CHARD
Nutrient density score: 89.27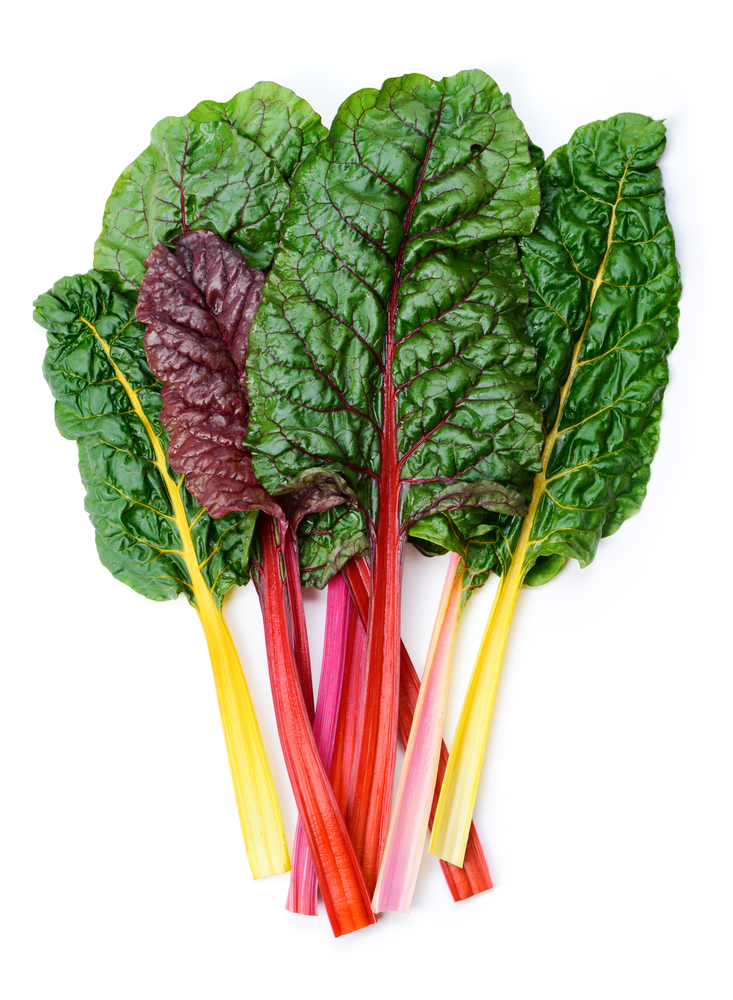 Stuffed Peppers With Red Rice, Chard and Feta
You can find Martha Rose Shulman's beautiful dish on blogs.nytimes.com.
Ingredients
4 medium peppers, preferably red
1 bunch Swiss chard, 12 ounces to 1 pound, stemmed and washed
Salt to taste
3 tablespoons extra virgin olive oil
2 garlic cloves, minced
2 cups cooked red rice
¼ cup chopped mint
2 ounces feta, crumbed
½ cup water
2 tablespoons fresh lemon juice
1 tablespoon tomato paste (optional)
Directions
Cut the tops away from the peppers and gently remove the seeds and membranes. Set aside.
Bring a large pot of water to a boil, salt generously and add the chard leaves. Blanch 1 minute, until just tender, and transfer to a bowl of cold water. Drain, squeeze out water and chop medium-fine. You should have about 1 cup.
Heat 1 tablespoon of the olive oil in a large skillet or saucepan and add the garlic. Cook, stirring, until fragrant, about 30 seconds, and stir in the chard. Stir for about 30 seconds, until coated with oil and garlic, and season with salt and pepper. Stir in the rice, toss, together, and remove from the heat.
Transfer the rice mixture to a bowl and stir in the mint, feta and 1 tablespoon olive oil. Season to taste with salt and pepper.
Spoon the rice and chard mixture into the peppers and place the peppers upright in a lidded saucepan or skillet. Mix together the water, lemon juice, salt to taste, optional tomato paste and remaining olive oil and add to the pan. Bring to a simmer, reduce the heat, cover and simmer 40 minutes, until the peppers are tender. Remove the lid and allow to cool in the pan. Transfer to plates or a platter, spoon any liquid remaining in the pan over the peppers if desired, and serve.
Nutritional information per serving: 294 calories; 14 grams fat; 4 grams saturated fat; 1 gram polyunsaturated fat; 8 grams monounsaturated fat; 13 milligrams cholesterol; 37 grams carbohydrates; 4 grams dietary fiber; 347 milligrams sodium (does not include salt to taste); 7 grams protein
4. BEET GREENS
Nutrient density score: 87.08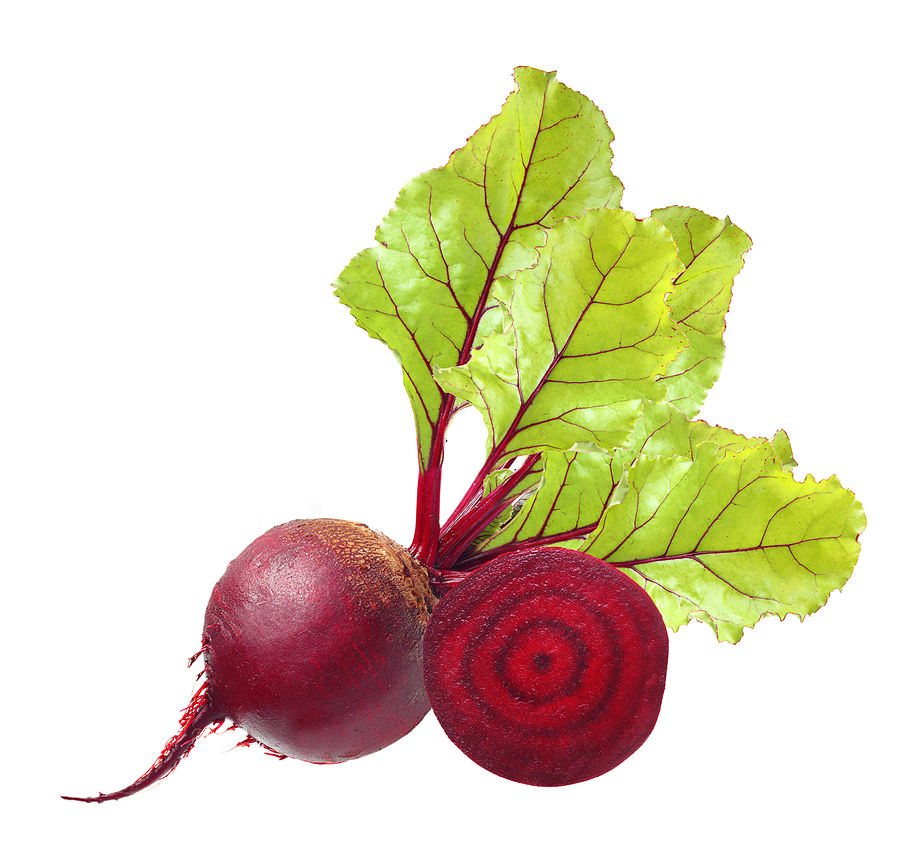 Greek-style beet greens and beets
This recipe is from our editor Anna Magee (actually stolen from her Green mother, Lina)
Ingredients:
A bunch of beets, the greens well-washed and chopped, the beets scrubbed and cut like chunky chips
3 tbsp Olive oil
3 cloves of garlic
3 tbsp Raspberry vinegar
1. Steam all the beets and greens for around 8 minutes or until you can put a fork through the beets
2. Drain, allow to cool
3. Make a dressing of the garlic cloves, crushed, the olive oil and vinegar, pour over the cool beets and mix into a salad.
YUM!
5. SPINACH
Nutrient density score: 86.43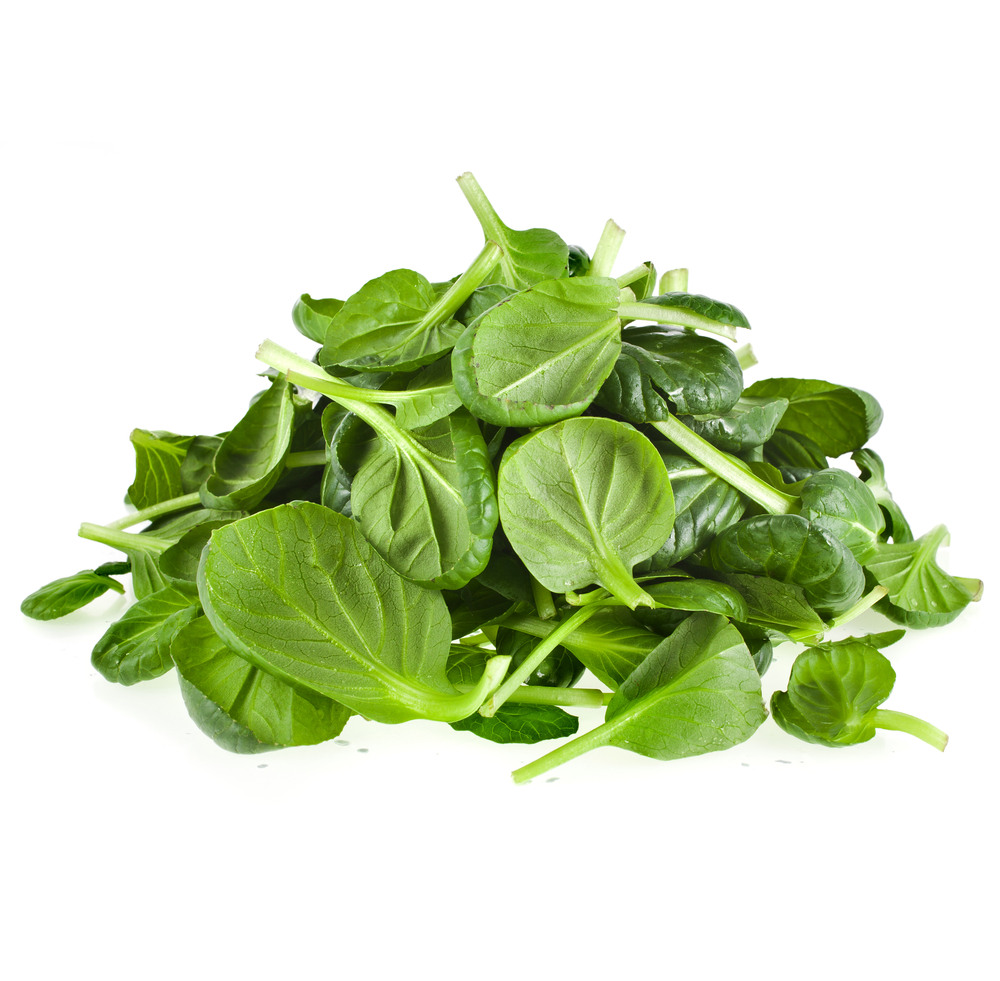 Spinach-Basil Polenta With Creamy Sauce
Find this healthy recipe in Kimberly Snyder, C.N.'s new book The Beauty Detox Foods.
Ingredients for base
6 cups spring or filtered water
2 cups finely ground polenta (choose organic polenta made with non-GMO corn)
3 Tbs. vegetable broth
2 cups coarsely chopped baby spinach
4 Tbs. nutritional yeast
3 Tbs. finely chopped fresh basil
High-quality sea salt, to taste
Freshly ground black pepper, to taste
Coconut oil, for greasing pan
Ingredients for sauce
2 1/2 cups coconut milk
2 Tbs. minced baby spinach
1 Tbs. minced basil
1/2 tsp. xanthan gum
High-quality sea salt, to taste
Freshly ground black pepper, to taste
Directions
In a large pot, bring water to a boil. Reduce heat and stir in the polenta, stirring constantly. Keep stirring and stirring!
Meanwhile, heat the vegetable broth and quickly sauté the spinach, just until it wilts, and set it to the side. Keep stirring the polenta for a total of about 45 minutes, or until it becomes too thick to stir, then stir in the spinach at the last moment
Turn off the heat and add the nutritional yeast and basil. Add the sea salt and black pepper to taste.
Grease a 9 x 9 inch Pyrex baking pan with coconut oil. Add the mixture to the pan and press down with the back of a spoon. Let it sit for about 20 minutes or so to set. You can keep it warm in the oven at the 'warming' or lowest temperature setting.
Directions for sauce
Blend together the coconut milk, spinach and basil, then pour it into a pot and heat on the stove, keeping below a boil. Spoon a 1/2 cup of the sauce into a small bowl, and whisk in the xanthan gum.
Add the contents of the small bowl back into the main sauce-pan, and simmer for another 5 minutes or so. Season to taste with sea salt and black pepper.
With a soup spoon, make a swirl of sauce on each plate. Cut the polenta into thirds across and lengthwise, and cut each third on the diagonal. Arrange 2 triangles on top of the sauce on each plate with one triangle propped on top of the other
6. CHICORY
Nutrient density score: 73.36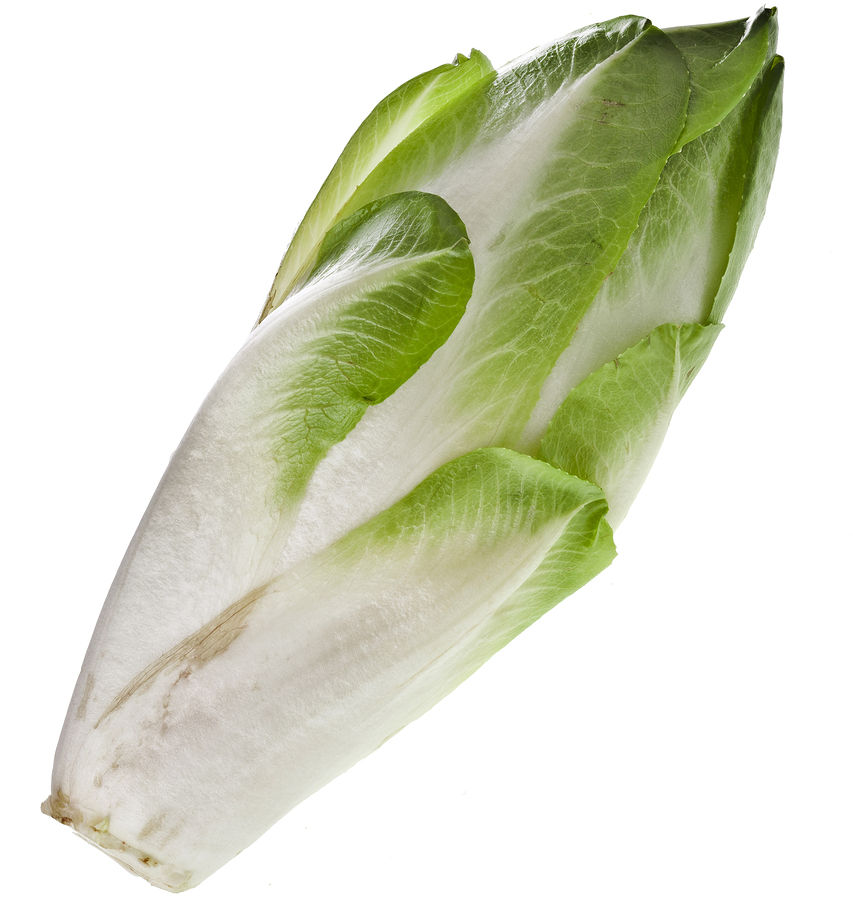 Warm Chicory Salad With Mushrooms
This yummy dish was posted on foodandwine.com by Marjorie Taylor.
Ingredients
2 tablespoons minced shallot
2 tablespoons sherry vinegar
Salt
Freshly ground pepper
1/2 cup extra-virgin olive oil
1/4 pound shiitake mushrooms, stems discarded and caps thickly sliced
1/4 pound oyster mushrooms, sliced
2 thyme sprigs
1 Belgian endive, cut into 1-inch pieces
1 small head of radicchio, cut into 1-inch pieces
1 small head of escarole, inner pale leaves only, cut into 1-inch pieces
1/4 cup flat-leaf parsley leaves
1 ounce Parmigiano-Reggiano, shaved (1/2 cup)
Directions
In a small bowl, combine the shallot with the vinegar and season with salt and pepper. Let stand for 10 minutes, then whisk in 1/4 cup plus 2 tablespoons of the olive oil.
Meanwhile, in a large skillet, heat the remaining 2 tablespoons of olive oil. Add the mushrooms and thyme sprigs and season with salt and pepper. Cook over moderately high heat, stirring occasionally, until the mushrooms are golden and tender, about 8 minutes. Discard the thyme sprigs. Remove the skillet from the heat, add the dressing and toss to coat.
In a large bowl, combine the endive, radicchio, escarole and parsley. Using a slotted spoon, add the mushrooms. Drizzle with some of the dressing from the skillet, season with salt and pepper and toss. Add the shaved cheese and gently toss. Serve right away, passing any remaining dressing at the table.
7. LEAF LETTUCE
Nutrient density score: 70.73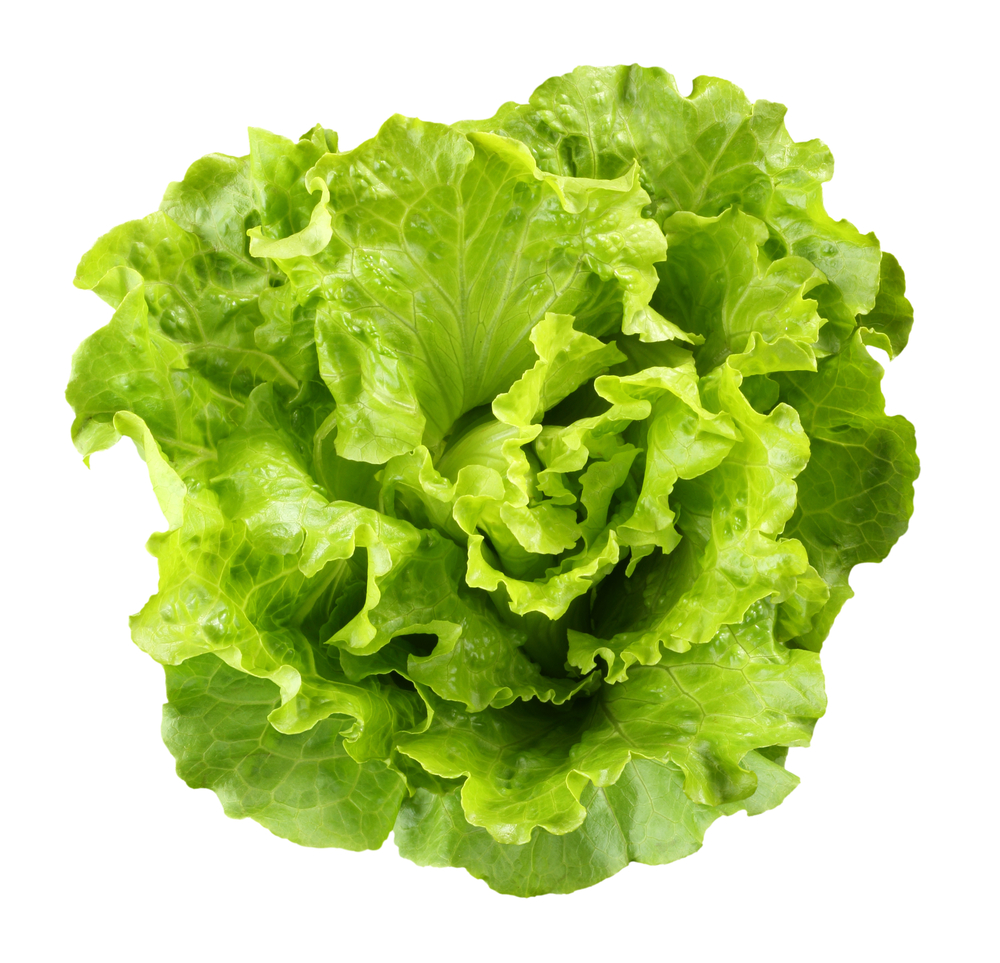 Lettuce Wrap Fish Tacos with Spicy Cabbage Slaw and Avocado
This recipe can be found on yummly.com by Kalyn Denny.
Ingredients
2 pieces leftover grilled fish or 2 fish filets
1/4 cup fat-free Greek yogurt
1/4 cup mayo
1/4 cup buttermilk
2 T fresh lime juice
1 tsp. Green Tabasco Sauce (or other hot sauce)
Generous pinch of ground cumin
1/4 head green cabbage (2 cups thinly sliced and chopped cabbage)
1/8 head red cabbage (1 cup thinly sliced and chopped cabbage)
1/2 cup chopped fresh cilantro (optional, but good if you like cilantro)
1/4 cup thinly sliced green onion
4 large lettuce leaves such as Romaine, Iceberg, or Green Leaf lettuce
1 avocado, thinly sliced or chopped (optional)
Sdditional lime wedges for serving (optional)
Additional lime juice and ground cumin if needed to cook fish for this recipe
Directions
Take fish out of the fridge and let it come to room temperature while you preheat the oven or toaster oven to 400F/200C. Rub each piece of fish with olive oil, sprinkle with some fresh lime juice and a little ground cumin and roast about ten minutes, or until fish is firm but not hard to the touch.

While fish cooks whisk together Greek yogurt, mayo, buttermilk, lime juice, Green Tabasco, and cumin to make the dressing/sauce. Thinly slice and chop the cabbage. Chop cilantro and thinly slice green onions. Put the shredded cabbage, cilantro, and green onion into a bowl and toss with about half the dressing/sauce, just enough that the cabbage slaw is moistened. Put the rest of the dressing/sauce into a small bowl.

Take off four large outer lettuce leaves, trim the stem end, and wash/dry in salad spinner (or wash and dry with paper towels.) Shred the hot fish apart using two forks so you have bite-sized pieces of fish. Fill each lettuce leaf with fish, top with cabbage slaw and sliced avocados. Serve with the extra dressing/sauce to drizzle over fish tacos and lime wedges to squeeze over as desired.

If you're only eating part of this, I would keep the dressing/sauce and chopped cabbage mixture separate and combine it right before using. You could also wash and chop the lettuce and combine these same ingredients to make a delicious salad.
8. PARSLEY
Nutrient density score: 65.59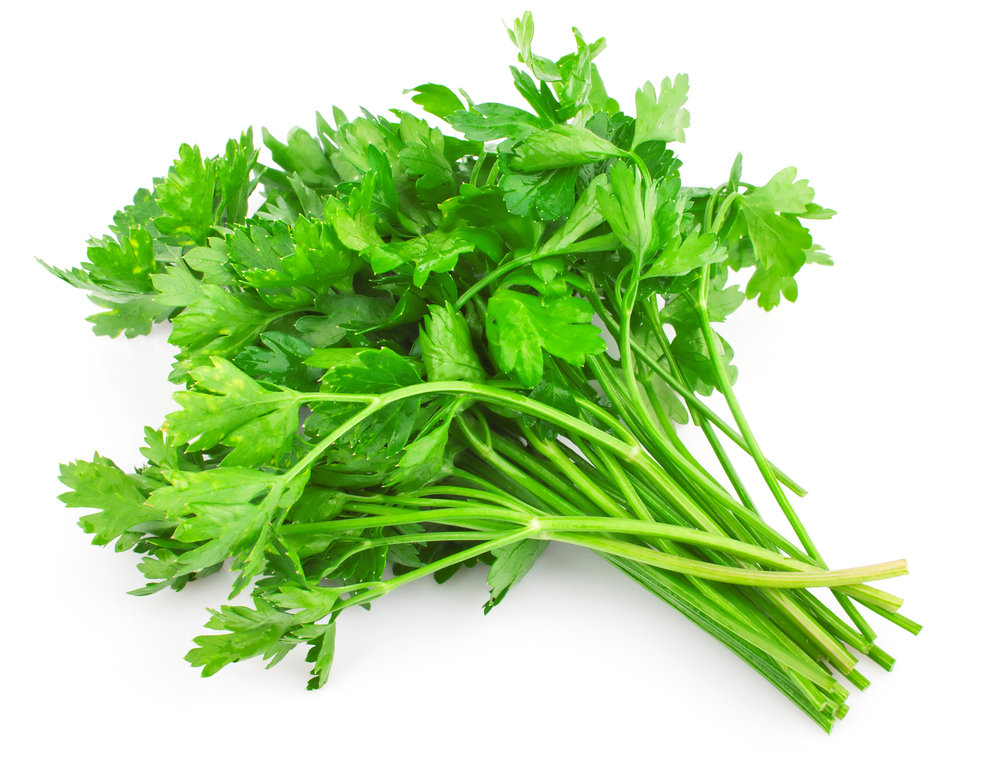 Spicy Meatballs With Tzatziki
Find this alkaline dish along with many others in Dr Stephan Domenig's new book The Alkaline Cure.
Ingredients
1 onion, diced
Coconut oil
85 g organic minced beef
1 egg
1 slice of bread, made into breadcrumbs
Paprika
Parsley, chopped
120 ml yogurt
75 g cucumber slices
3 garlic cloves, crushed
Mint, chopped
Directions
Fry the onion in coconut oil until translucent. Meanwhile, mix the meat with the egg, breadcrumbs, paprika and parsley (or other herbs).
Add the onion to the meat mixture and roll into small balls. Put them into a frying pan to cook slowly.
To make the tzatziki, mix the yogurt with the cucumber slices, as much crushed garlic as you like and a generous handful of chopped mint. Serve with the meatballs.
9. ROMAINE LETTUCE
Nutrient density score: 63.48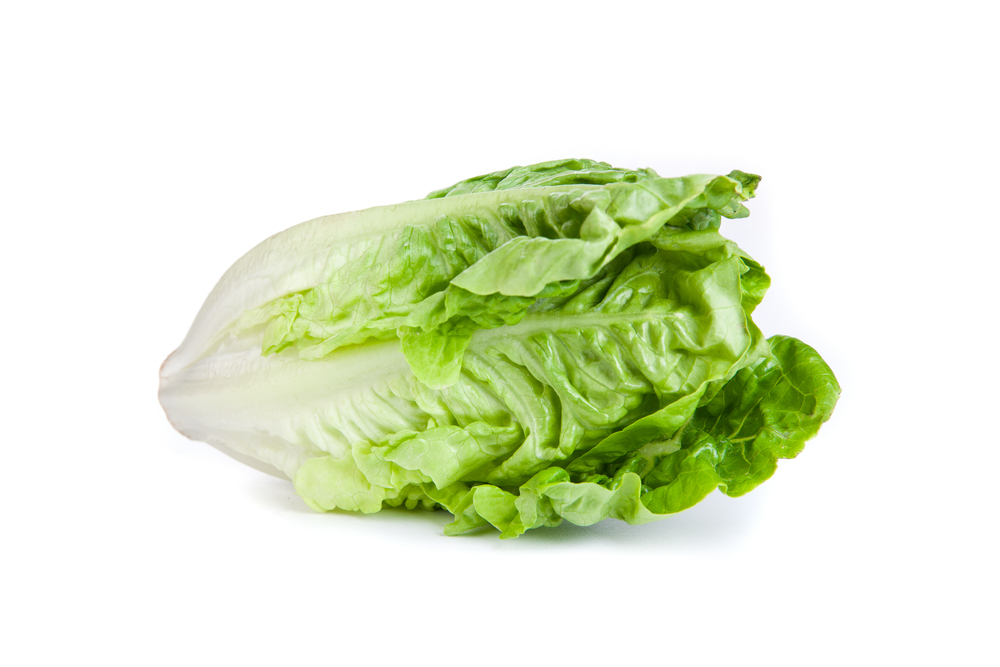 Raw Vegan Caesar Salad
The recipe for this lovely dish can be found in Kimberly Snyder, C.N.'s new book The Beauty Detox Foods.
Ingredients
2 heads romaine hearts, chopped
1 medium avacado, peeled and diced
Handful who dulse leaves, torn into small pieces (optional)
Dressing ingredients
YIELD: 1/2 cup
1/2 cup pine nuts
1 Tbs. miso paste
2 Tbs. nutritional yeast flakes
2 cloves garlic
1/4 cup coconut water
3 drops liquid stevia
Directions
Blend the dressing ingredients together until smooth. Mix the romaine hearts in a bowl with the Caesar dressing until the romaine is completely coated. Because the dressing is a thick paste, it helps to do this with clean hands to evenly cover the salad.
Add the avocado and mix well again. Top with dulse leaves.
10. COLLARD GREENS
Nutrient density score: 62.49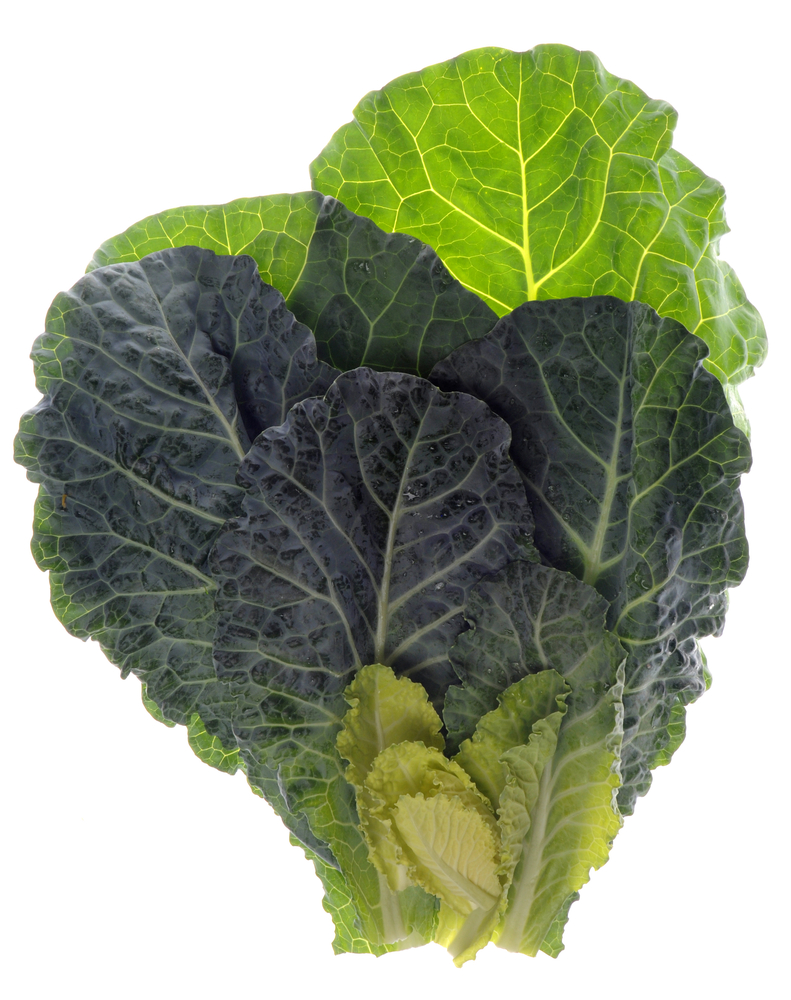 Raw Gorilla Taco Wraps
This is yet another yummy recipe from Kimberly Snyder, C.N.'s book The Beauty Detox Foods.
Ingredients
2 cups walnuts
1 Tbs. cumin
1/2 Tbs. coriander
1 tsp. chili powder
Pinch of cayenne pepper (or more, if you like a kick!)
2 Tbs. low-sodium tamari
Collard greens, washed with stems trimmed about 2 inches from bottom of leaf
Salsa
Directions
Put the walnuts in a food processor with the blade in place, and process until chunky. Scrape the ground nuts into a bowl and mix in the cumin, coriander, chili powder and cayenne. Add the tamari and mix again.
Place a collard green with the dark edge facing down on your cutting board. Trim off the stem and up about 2 inches into the leaf. Place about 1/4 — 1/3 cup of the nutmeat mixture in the middle of the leaf. Top with some salsa.
To assemble, roll up burrito-style. Fold one of the long ends in, and then both the end pieces, and the the other long way, tucking in firmly. Place with the folded edge down on your cutting board, and slice firmly into two pieces on the diagonal.
Like this article? Sign up to our newsletter to get more articles like this delivered straight to your inbox.