Gosh! I feel a little awful but it got your attention right? That word: 'NEED' It grabs us and promises untold satisfaction. To be honest, as fabulous as they are, sex accessories are not exactly necessities to life, like food, water and, well….. sex. They are the cherry on the cake, the sauce on the steak. Just as the Hamleys-kind do for kids, toys for adults stir creativity, spark imagination and enhance play. Here are my top five:
1. PROPER LUBE   It's the most liberating and sex-enhancing sexual accessory ever and I'm on a mission for every bedside table in the UK to proudly boast a bottle of this wonder stuff. Why? Lube adds a sensual glide to every sexual activity whether penetrative pleasures, toy-play, hand-jobs, boob-jobs, erotic massage, shower-sex….
Lube heightens sensations and sensitivity. Being wet enough can be a source of anxiety for women and yet there are many occasions when our bodies may not keep up with the action. At certain times of our menstrual cycle, the dehydrating effects of alcohol or cold-cure medicines and super-long love-ins …
Using lube doesn't mean we're dried-up, unaroused or unconvinced of our lover's desirability, just that we're savvy ladies with squirt of sensuality to hand.
Water-based lube is best but it can turn sticky, as it dries. If this turns you off, opt for a creamy lube, which simply absorbs into the skin.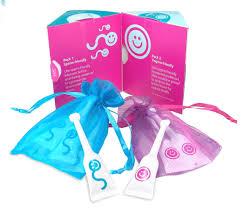 Sensitive souls should opt for paraben-free lube to avoid unnecessary itches in ditches. Glycerin too can be an irritant for some women
Baby-making? Don't use a regular lube as some ingredients can kill sperm. Yes Baby! Organic Lubricant is specially formulated for conception.
2. A SILICONE  VIBRATOR 
Orgasms are like meals; the longer they take to prepare the better they are. Men might be able to climax with the swiftness of a Happy Meal but most women take longer, a lot longer; at least 20 minutes of sustained stimulation so it's no wonder that a trusty vibe is a top toy. Studies show that 60 per cent of women always or sometimes use a toy to masturbate and eight out of ten of those will use it solely for external clitoral pleasure.
Fingers can tire, but a well-charged pulsating plaything goes on and on. Delivering 200 oscillations a minute, modern vibrators offer escalating, revving and throbbing sensations that add surprising variety to our beloved buzz.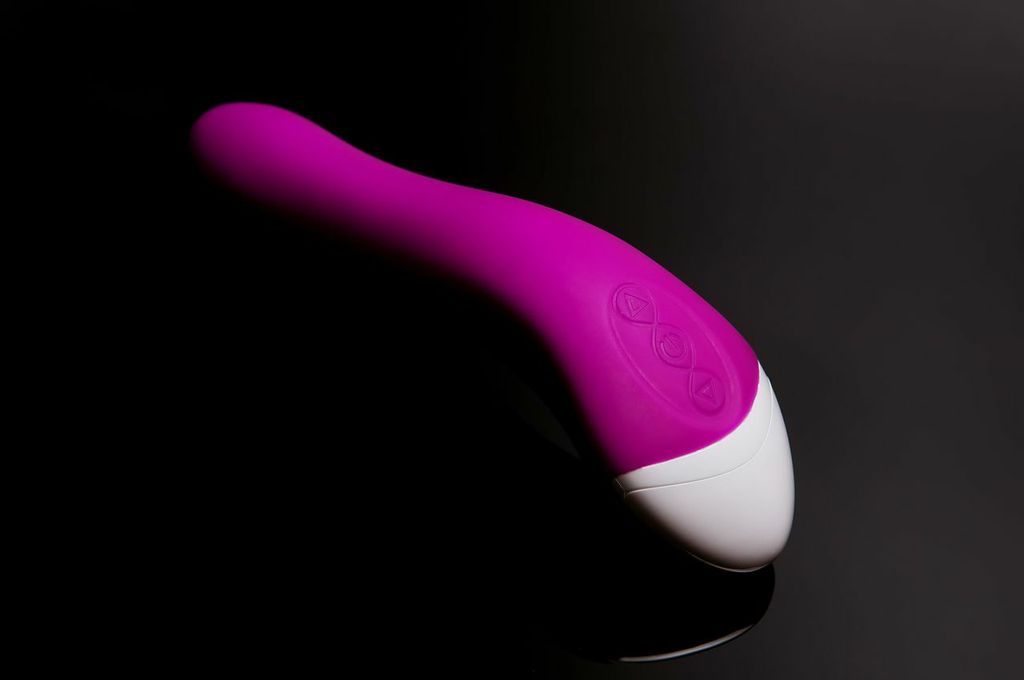 The Rabbit (BUY HERE) is not just a fad but a great design and for most women it's ALL about those bunny ears, which hug the sides of the clitoris where it's most receptive to pleasure.
What your vibe is made out is important for lots of reasons; intensity, sound-levels, hygiene and safety. Softer toys absorb some vibration and noise (and sometimes body fluids), whereas harder toys, made from plastic, can be louder but deliver serious zing and are non-porous. Silicone is the cashmere of sex toy materials. Old–school Jelly is best avoided as it contains dubious chemicals that leech out.
Trouble orgasming? There's no cover-all answer, I'm afraid, but Sexologists often recommend a wand vibrator for the seriously intense vibration that some non-orgasmic women require to tip their switch.
3. A HOT FANTASY BOOK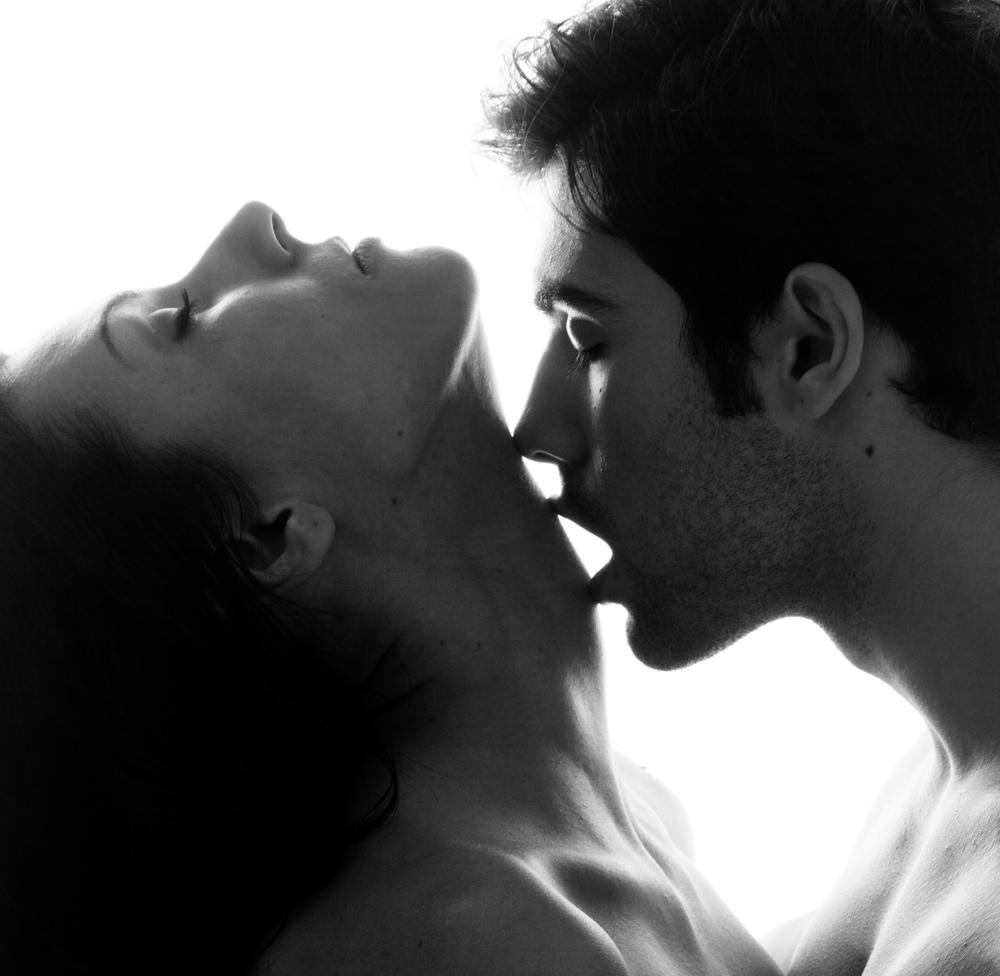 Women's sexual response is complex. Researchers have found big differences in the ways men and women's brains react during sex, confirming what we already know, that pushing all the right buttons can do scoot if we're anxious or distracted in any way.
This is where fantasy comes in. Rather than wondering if we remembered to send that important email, worrying that neighbours can hear or stressing about how our stomach looks, replaying sexy scenarios in our head helps keep us in the moment and focused on pleasure.
Never feel guilty about your fantasy. It's a day dream and not necessarily a portrayal of what you would like to experience in real-life. Your fantasy may not feature your partner nor follow politically-correct guidelines.  Embrace your imaginative prowess, don't stifle it.
As women we're taught we should be more into the touch-feely rather than the explicit but ground-breaking books of real women's fantasies such as 'My Secret Garden' (by Nancy Friday) or 'Garden of Desires' (by Emily Dubberley) blow that myth; incredibly liberating reading as well as great sources of potential new material.
4. A SET OF LOVE BALLS
The hidden depths of the clitoris weren't discovered until 1998 and not sonically charted until 2008. The clit, so much larger and more complex than the uber-sensitive external nub we all think of,  has one job only – to give pleasure.  If men had clits, they would have been studied in detail from the year dot!
The internal clitoris is interconnected with the G Spot and the PC (pelvic floor muscle).
Squeeze your PC and everything's stimulated; Clearly this muscle has a much more important role beyond stopping us from peeing when we sneeze.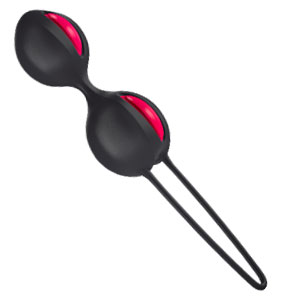 Love Balls help us to pinpoint our PC and cause our bodies to automatically exercise it. Whilst they've risen rapidly to fame, since their appearance in 50 Shades, Love Balls actually have their origins in Eastern Culture; 2000 years ago jade balls were the secret sexercise of the Chinese Empress  and court concubines.
Don't worry about losing Love Balls inside yourself  – there's nowhere for them to go and gravity will always be on your side. Your bum is a different matter. They can get lost up there so never use Love Balls anally.
The larger and lighter the balls, the easier they are to hold, but the less effective they will be. Women who've had children may want to  start here and work down…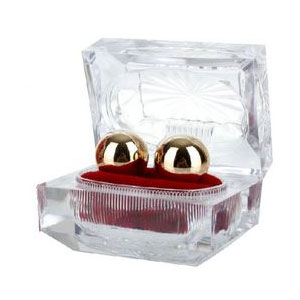 Smaller and heavier are Ben Wa Balls; two small, solid metal balls that require PCs of steel to hold in.  Some couples report that Ben Wa Balls also provide amazing sensations for both partners when used during intercourse.
5. A COUPLES' TOY
Simultaneous orgasm after three minutes of  rabid passion is the stuff of movie sex but that's not how it is for most couples.  In fact, however long it lasts, 70-80 per cent of  women don't climax through penetration alone, ever. Most of us require added clitoral stimulation to tip us over the edge.  Fingers are great for this and any vibrator can add clitoral sizzle during sex with a partner but there are two toys that are specifically designed for couples to use during intercourse.
A vibrating cock-ring is worn at the base of his penis and stimulates your clitoris whilst he's inside you.  It also adds a pleasurable squeeze and sizzle to his sausage so there's advantages for him too.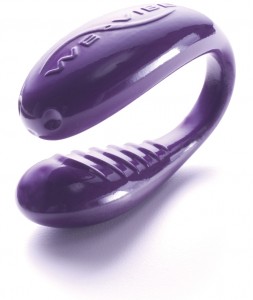 A wearable vibrator is a 'C' shaped toy that slips inside you to stimulate both your g spot and clit, whilst still leaving room for him. The most famous version is the We-Vibe (BUY HERE), with luxe Swedish erotic accessory designers, Lelo, also offering a beautiful alternative, called Noa (BUY HERE).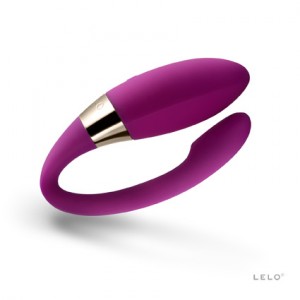 So, these are my top five accessories to enhance your erotic adventures, but there are loads more to explore and I'll be introducing some innovative new toys to you soon.
Watch this space ladies….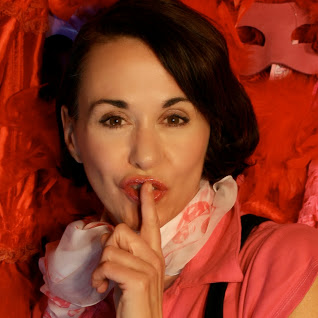 Kathryn Hoyle is the founder and head girl at multi award-winning Sh! Women's Erotic Emporium, the first ever boutique-style sex shop in the UK. Described as 'ground-breaking' and 'true pioneers', Sh!, run by women, for women, provides female-friendly sex toy shopping in a safe ethical and empowering environment.
Like this article? Sign up to our newsletter to get more articles like this delivered straight to your inbox.