The new generation of organic beauty products are a far cry from the congealed neem creams of old. We've uncovered a plethora of new all-natural, super-luxe brands that are not only a delight to use, they also deliver results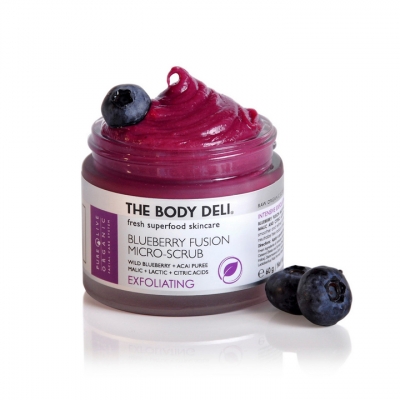 The Body Deli is a range of gorgeous superfood skincare products from Palm Desert, California. They feel and smell good enough to eat (most of them are so pure, you could probably could eat them) and use a cool combination of raw superfoods and clinical products to nourish your body from the outside in. They have a team of 'cosmetic chefs' who hand make small batches of the products. They don't contain any nasties such as harmful synthetics and preservatives. They mainly focus on fresh, raw, living and edible ingredients which do wonders for your skin. We love this range because you don't feel like your face is caked in unnatural chemicals and a little seems to go a long way. The Body Deli has an array of celebrity fans such as Alicia Silverstone, Goldie Hawn and Kate Husdon.
Star products: The Blueberry Microfusion Scrub £28 is like a smoothie for your face and the granules are superfine so it's a bit like doing your own organic dermabrasion treatment.   We also love The Solar Day Cream SPF 15 £28  which feels lush on the skin and saves you steps in the morning as it acts as a moisturiser, sunscreen and primer under make-up (read our review). There's more – we really love this brand (can you tell?). The Radiance Enzyme Superfood Peel £38 is one of the best instant lifts we've tried (and a bit like putting a thick syrup on your face – so do it in the bath as it can run) – great pre-event. Lastly, one of our favourite body scrubs is The Body Deli's Tahitian Vanilla Scrub £24, the smell is amazing and the granules are hard-working so brilliant for softening feet and other areas where skin cells build up such as knees and elbows.
2. INDIE LEE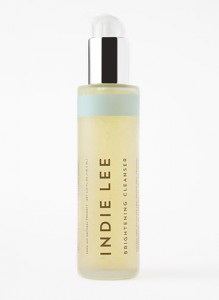 The backstory to Indie Lee is an inspiring one. Indie Lee woke from a successful surgery with a new lease of life. After battling a life-threatening brain tumour, Indie woke with the realisation that what you put on your body is as important as what you put in it. In her hospital bed, she decided to start her own line of  beauty products that look and feel luxe. Fairly new to the UK, Indie Lee has a big following in the US. The ingredients used in her products are varied from the basic skin saviours to really cool innovative ones. Chamomile or salicylic acid are used alongisde Indie's favourite anti-ageing powerhouse squalane (an olive derived oil that promotes elasticity) or even stem cells from a rare Swiss apple.
Star Products:  For our editor Anna Magee, the Indie Lee Brightening Cleanser £21 was a revelation. 'This product, with its functionality as a balm-to-cream, was impressive and could be used on my sensitive eyes. It instantly brightened my skin and really washed the day away without stripping moisture. It was Indie Lee's products that first made me realise that the new generation organics not only feel amazing to use, they also work hard for skin and deliver. I also love Indie Lee's Calendula Lemongrass Body Lotion £14.'
3. ORICO 

Orico is definitely a brand to be noticed. Made in the UK, Orico produces skincare products for the modern urban woman. The brainchild of Shirin Valipour, a naturals pioneer stands for – Organic, Rich, Ingedients in Cosmetics & Oils. Formulated for skin that is continually exposed to pollution, stress and general London living, they use an array of ingredients to ensure the skin is being fed how it should be. Orico claims to paraben free, as well as being free from sulphates, petroleum, artificial fragrances and colours, formaldehyde releasing preservatives and silicones.  It around a tenner a product, we also like the price.
Star products We love the Superseed Vitamin Dry Multi-Oil £19 which gives skin glow without looking greasy. Plus it's dry so can be used on oily skin too.  We also love the Orico Streetwise Gentle Antioxidant Face Wash £13 which is great for removing make-up and pollution.
4. OSKIA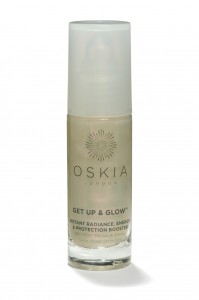 Another British brand, OSKIA takes on a dual approach to skincare. Blending ingredients packed with nutrients with scientific anti-ageing elements such as their patended MSM-Regen Complex. This is combined with breakthrough botanical, mineral and marine bio-actives including ribose, nicainamide, galactoarabinan, arnica and laminaria complex, hyaluronic acid, stressed yeast lysate, immortelle bleue, omega 3 & 6. Like Indie Lee, OSKIA uses swiss apple stem cells too. Seems to be a trend here.
Star product: The Get Up and Glow Instant Radiance Serum £64 is a perfect example of the new luxe organic. You only need the tiniest amount and its protective antioxidants and active ingredients including polypeptides and collagen-boosting hyaluronic acid work to smooth and moisturise the surface while light reflecting particles make your skin look better instantly.
5. DAHLIANA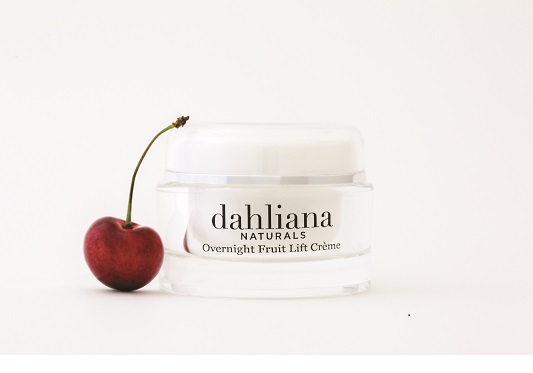 Dahliana was founded by German-born, Indian-raised Californian Carola May who uses her multicultural background in her skincare. After being brought up with a strict cleansing routine from her German mother, she understood the importance of taking care of your skin. Another product that contains fruit stem cells, it also uses other aspects of fruit such as cold pressed juices and naturally occurring fruit acids (AHA). Dahliana aim to use a combination of these products to promote anti-ageing and also remain good enough to eat.
Star product: The Overnight Fruit Lift Cream  £56 is luxurious to use – the smell of cherries and melon is relaxing pre-bed – and also light, so great if you don't like thick, greasy night creams. The fruit acids effectively slough the skin surface overnight which overtime leads to brighter skin we found.
 6. YAROK 

There are plenty of great new organic skincare brands, but Yarok have nailed the organic haircare niche. Using organic and all-natural botanicals, these haircare products really do work. Yarok is one of the only brands in the business that uses 100 per cent vegan ingredients. The range started in NYC in the Yarok salon by trying out the products on clients (no animal testing too – super!) and building up more and more demand and finally releasing a haircare brand. Yarok has followers such as Melania Trump, Naomi Watts and Vanessa Minnillo.
Star product:  The Feed Your Roots Mousse £19 is great for volume without build-up – without any greasy or crunchy feel it leaves hair bouncy and shiny.  
7. ZKIN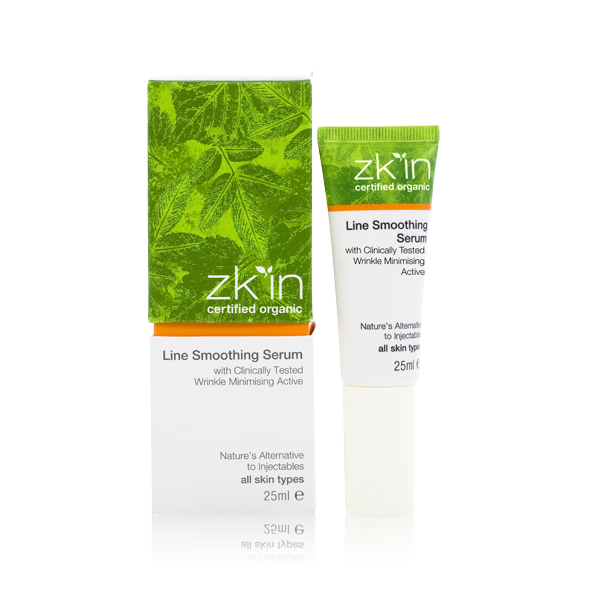 The story of this Australian-born range of products starts where the CEO Grace Culhaci suffered from ailments during both her pregnancies – firstly, a skin condition, and then an inoperable tumour on her optic nerve – and she concluded that whilst we all face challenges, deciding which skincare products to trust should not be one of them. Just launched this week, ZKIN calls itself an 'honest beauty' brand and  is a certified COSMOS Organic range of products. It features products for all ages – serums, lotions, masques and more, including ingredients such as brown seaweed extract, anti-ageing cotton thistle extract, paracress extract from Madagascar which is a clinically tested active to smooth the appearance of expression lines and wrinkles. 
Star product: The Line Smoothing Serum £39.90 contains nothing nasty and is certified organic so great if you react to any chemicals. The active ingredient is an extract from the Madagascan Paracress tree which has been shown to smooth lines and wrinkles. It's light to use and perfect day or evening – we noticed smoother, more radiant skin after ten days. We also love the Brightening and Hydrating Mask £29.90 which made skin look more even  and alive after one use (don't mind the brown colour – one of its chief ingredients along with aloe vera is cocoa seed powder which can help brighten the skin).
Organic Beauty Week runs from the 8-14 of September 
Like this article? Sign up to our newsletter to get more articles like this delivered straight to your inbox.